Friday
May 28, 2004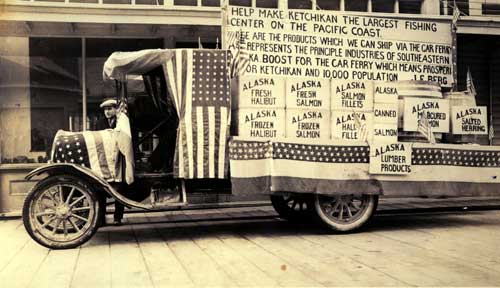 Alaska's Deepwater Highway - A part of Alaska history
By June Allen
Carl Cordell with a decorated truck in the Fourth of July Parade, 1917, shows the more serious side of the community's wish for a ferry system...
Donor: Irene Chesney McGillvray, Courtesy Tongass Historical Society
Ketchikan Charter Commission

Information/Forum
Survey Results & Comments

SURVEY: The Ketchikan Charter Commission needs your assistance in naming the new combined government and the service area of the present City of Ketchikan. This questionnaire will close on May 31, 2004. click here
Viewpoints
Opinions/Letters

Proposed school location changes by Rick Grams - Ketchikan - 05/28/04


Huge Mistake by Wally Kubley - Ketchikan - 05/28/04


Re: Another Solution For The School Housing Crisis by Brandi Conway - Ketchikan - 05/28/04


Permanent Fund belongs to Alaska citizens by Don Hoff Jr. - TN- 05/28/04


Read More Viewpoints


Publish A Letter
June Allen: Alaska's Deepwater Highway - A part of Alaska history - When the first Alaska state ferry sailed northbound through the Inside Passage of Alaska on its maiden voyage in January of 1963, there was rejoicing along the entire route from Ketchikan to Haines at the head of Lynn Canal! At last! Cars and even trucks and vans could now travel to and from isolated island-bound towns all along the 450-mile length of Southeastern Alaska's Panhandle. At either end they could roll off the ferry's ramp onto terra firma, connected to road systems north or south! The roadless towns of the famed Inside Passage finally had a "highway" from Prince Rupert B.C. to Haines, Alaska - even if it happened to be paved with salt water and used marine charts instead of road maps.
For forty-one years state ferries have plied the waters of the Inside Passage, adding additional vessels and routes as the system grows. Today the trim blue and white vessels with the painted eight-stars-of gold of Alaska's flag shining on their smokestacks sail along additional routes between Whittier and Valdez, to Kodiak, between otherwise isolated Native villages, and along the Aleutian's chain of even more remote islands. The state ferries deliver passengers, freight, news, gossip and good cheer. The ferry system is the state's lifeline along the routes of towns without road connection to the outside world. - Read the rest of this story by June Allen...
Friday - May 28, 2004
Ketchikan: Listen to this KRBD story... The Ketchikan School Board Wednesday night received six alternatives for housing White Cliff Elementary School's 270 students next year. As Deanna Garrison reports, the School Board also heard more discouraging news about the probability of the District remaining in the White Cliff building during the 2004-2004 school year.
KRBD - Ketchikan Public Radio - linked Friday - May 28, 2004
POW: Listen to this KRBD story... A former Olympic runner made a quick stop in Ketchikan Thursday before heading to Prince of Wales Island. As Deanna Garrison reports, Jeff Galloway will be the keynote speaker at the Prince of Wales Marathon dinner this weekend.
KRBD - Ketchikan Public Radio - linked Friday - May 28, 2004
Sneaky Cetaceans
Evidence of the depredation by sperm whales includes a sperm whale tooth, left behind in a partially eaten fish. Photo courtesy Jen Cedarleaf...
SE Alaska: Sneaky Cetaceans - In the novel Moby Dick, Captain Ahab pursues a giant sperm whale in revenge for taking his leg. That was fiction. In real-life, some Alaska sperm whales would rather take a bite out of fishermen's catch.
Author Herman Melville, who immortalized sperm whales in his classic story, Moby Dick, attributed a sinister intelligence to the mysterious animals.
What's going on inside those big brains may not be so sinister, but their cleverness is putting some sperm whales on the wrong side of Alaska's longline fishermen, who fish by anchoring miles of baited hooks to the seafloor to catch sablefish, also called black cod. To sperm whales, fish caught on longlines are a seafood buffet, says Jan Straley, a biologist at the University of Alaska Southeast. - Read more...
Friday - May 28, 2004
Alaska: Quake in Alaska changed Yellowstone geysers - A powerful earthquake that rocked Alaska in 2002 not only triggered small earthquakes almost 2,000 miles away at Wyoming's Yellowstone National Park - as was reported at the time - but also changed the timing and behavior of some of Yellowstone's geysers and hot springs, a new study says.
"We did not expect to see these prolonged changes in the hydrothermal system," says University of Utah seismologist Robert B. Smith, a co-author of the study in the June issue of the journal Geology. - Read more...
Friday - May 28, 2004
Craig: Killinger Takes Reins of Craig Ranger District - A long-time Sitka resident is set to take the reins of the Tongass National Forest's Craig Ranger District on Prince of Wales Island. - Read more...
Friday - May 28, 2004
Columnist
Fish or Cut Bait by Bob Ciminel - Jump, for Crying Out Loud! - As I write this article, the 12 northbound and southbound lanes on Interstate 75 north of Atlanta are closed, two television helicopters are hovering over the highway like vultures, and all because some jerk is standing on the overpass at Windy Hill Road threatening to jump.
The same thing happened about a month ago in downtown Atlanta on the I-75/I-85 Connector, bringing traffic to a standstill for four hours while police negotiate with some low-life, drug-taking, schizophrenic. Doctors could not reach hospitals, air travelers missed flights, and tens of thousands of commuters and cross-country travelers sat on the Interstate unable to find a drink or use a bathroom, and for what? - Read more...
Friday - May 28, 2004
---
E-mail your news tips, stories, news releases & photos to:
editor@sitnews.org

E-mail large photo files to
photos@sitnews.org

Edited by Dick Kauffman:
editor@sitnews.org

E-mail the Webmaster:
webmaster@sitnews.org

Copyright Applies - Please obtain written permission before reproducing photographs, features, columns, etc. that are published on Sitnews.

Published online since
August 2000

Sitnews
Stories in the News
©1999 - 2004
Ketchikan, Alaska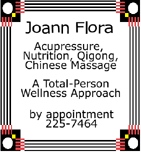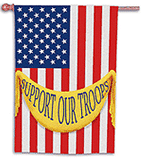 'Our Troops'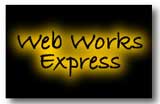 4th of July Parade

2004 Theme:
Home Is Where The Heart Is... Ketchikan Through The Generations
Presented by the Greater Ketchikan Chamber of Commerce

Download An Official Parade Entry Form - Deadline June 21st
Ad provided by Sitnews as a Public Service...