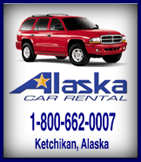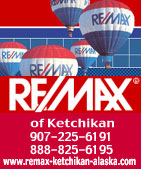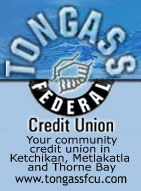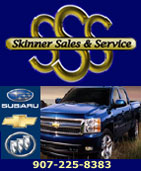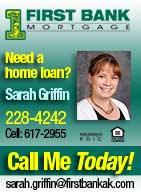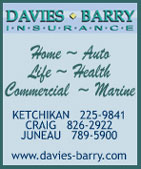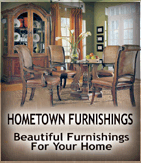 Contact


Call 254-1948


Webmail Letters


News Tips


Search Sitnews


Copyright Info


Archives
Today's News


Alaska


Ketchikan


Top Stories


U.S. News


U.S. Politics


Stock Watch


Personal Finance


Science News


US Education News


Parenting News


Seniors News


Medical News


Health News


Fitness


Offbeat News


Online Auction News


Today In History


Product Recalls


Obituaries
Quick News Search


Alaska


Ketchikan


SE Alaska


Alaska News Links
Columns - Articles


Dave Kiffer


Fish Factor


Career Success Stories


Parnassus Reviews


Chemical Eye On...


George Pasley


More Columnists
Ketchikan


Our Troops
Historical Ketchikan


June Allen


Dave Kiffer


Louise B. Harrington
Recognition


Match of the Month


Asset Builders
Ketchikan Arts & Events


Ketchikan Museums


KTN Public Library


Parks & Recreation


Chamber
Lifestyles


Home & Garden


Food & Drink


Arts & Culture


Book Reviews


Movie Reviews


Celebrity Gossip
On the Web


Cool Sites


Webmaster Tips


Virus Warnings
Sports


Ketchikan Links


Top Sports News
Public Records


FAA Accident Reports


NTSB Accident Reports


Court Calendar


Court Records Search


Wanted: Absconders


Sex Offender Reg.


Public Notices
Weather, Webcams


Today's Forecast


KTN Weather Data


AK Weather Map


Ketchikan Webcam


SE AK Webcams


Alaska Webcams


AK Earthquakes


Earthquakes
TV Guide


Ketchikan
Ketchikan Phone Book


Yellow Pages


White Pages
Government Links


Local Government


State & National


Monday
April 20, 2009



National Library Week Celebrated
Ketchikan First City Library celebrated National Library Week last week with guest readers at story hour. Guest artist Janine Gibbons read on Thursday, April 16 and Forest Service Education Specialist Leslie Swada read on Friday, April 17th.
Front Page Photos Courtesy First City Library

Ketchikan: Volunteers Continue To Be Needed for Alaska Mass Rescue Exercise 2009 - There remains a need for local volunteers to participate in a large-scale maritime mass evacuation exercise in Ketchikan on April 29, 2009. The exercise is being jointly planned by the City of Ketchikan, Alaska, Holland America Line, Customs and Border Protection, and the U.S. Coast Guard. Currently, about 100 people have registered.

Volunteers will role-play passengers and crew that have been evacuated from a large passenger ship at sea. The main goal of the exercise is to practice accountability and shore side care for all the evacuated. A selected number of volunteers will be assigned as "injured" and processed through the medical response system, others will help exercise the Customs and Border Protection clearance procedures, and the remainder will test the ability of the response organization to account and track all evacuees. Although this exercise is based on a maritime incident, the processes exercised apply to all mass rescue events including airline or natural disaster incidents. - More...
Monday - April 20, 2009

Alaska: Governor, Senate Democrats Agree on Dennis Egan for District B - Governor Sarah Palin and Senate Democrats on Sunday resolved the controversy over Senate District B by agreeing to fill the vacant legislative seat with Dennis Egan, former mayor of the City and Borough of Juneau and son of the state's first governor.

"Mayor Egan provided a warm welcome to the Palin/Parnell Administration when he spoke at our inauguration on December 4, 2006, in Fairbanks," Governor Palin said. "It is a pleasure to return the sentiments as I now welcome him to legislative service."

The governor made the announcement at a news conference with Democratic Senators Johnny Ellis and Hollis French. The disagreement over the need for the Democratic caucus to vote in public continues. The Alaska Department of Law maintains that, regardless of legislative tradition, the law requires confirmation of vacancy appointments by vote in open session. - More...
Monday - April 20, 2009

Alaska: Pulitzer Prize-winning series spurs prevention research - Freddie Edmund thought the pond was safe that cold spring day in Alakanuk, until he broke through the ice and sank into the water.

He panicked, but then remembered the ice-safety lesson he heard from the community's elders as part of the Elluam Tungiinun [ISH-lom DOO-nee-nun] research project, spearheaded by the Center for Alaska Native Health Research at the University of Alaska Fairbanks.

"I started to get calm and I spread my arms out," Edmund, 16, remembered. "I got out. I remembered what the elders said."

Freddie credits Elluam Tungiinun, Yup'ik for "Toward Wellness," for saving him from drowning. His father, Shelby Edmund, said the program rescued his son in a different way.

"I have a relationship with my son now," Shelby said. "My wife, too."- More...
Monday - April 20, 2009

Alaska Science: White creatures changing with the season By NED ROZELL - This morning, through the west window, I noticed a flash of white on white. I looked up from breakfast to see a short-tailed weasel popping from a hole in the snowpack. He was sleek, streamlined and snow-white, except for where his tail looked like he dipped it in black paint.

The white fur of a snowshoe hare is the perfect camouflage during winter.
Photo by Donna DiFolco.

Then, when I skied to work, I saw a leggy snowshoe hare bound away, and then pause nervously. The sightings inspired me to call a neighbor that could tell me more about the animals' white coats-the ones that won't be white for much longer.

My neighbor, who may be hosting the weasel at this moment (their home range can be as expansive as 40 acres), is Dave Klein. Klein is curious about Alaska animals great and small, and has been since before he first drove up the Alaska Highway in the 1940s.

Klein, a professor emeritus of wildlife management at the University of Alaska Fairbanks, said that both weasels and hares undergo a molt that changes them from winter white to summer brown. That means they will soon replace all their white fur with brown fur, presumably to remain camouflaged for the change of seasons.

Triggering this color change is daylight, "but over long periods of time, (the fur-color change) is related to changes in timing of the melting of snow," Klein said. - More...
Monday - April 20, 2009

Alaska: Increase in Teshekpuk and Central Arctic Caribou Herds Reported - Two arctic caribou herds are increasing, according to the Alaska Deptartment of Fish and Game reports. According to recent photocensuses, the Teshekpuk Caribou Herd has increased from 45,000 animals in 2002 to just over 64,000 animals in 2009, and the Central Arctic herd (CAH) has grown from about 32,000 in 2002 to approximately 67,000 in 2009.

The Teshekpuk and Central Arctic herds are the only arctic herds known to be increasing at this time. The Western Arctic and Porcupine herds, located on either side of the Teshekpuk and CAH, appear to be decreasing in number. Many herds across Canada also appear to be decreasing, but scientists have not yet determined causes of the declines.

Department staff believe good production rates, good weather, low predation, and good habitat have combined to allow these two particular herds to increase rapidly. - More...
Monday - April 20, 2009

Arts & Entertainment

Klawock: Gene Tagaban storytelling workshop on POW - The SouthEast Alaska Regional Health Consortium (SEARHC) will host noted Tlingít performer and artist, Gene Tagaban, for a Klawock workshop and performance about the art of storytelling.

Tlingít performer and artist, Gene Tagaban
Photograph courtesy SEARHC

The workshop and performance takes place at 7 p.m. on Wednesday, April 22, at the Klawock School. Admission is free and all are invited. While he is in Klawock, Tagaban also will do a special presentation for schoolchildren from several Prince of Wales Island communities.

Tagaban shares his wisdom and talent through dance, Native flute and storytelling. He is of combined Tlingít, Cherokee and Filipino heritage. Tagaban, whose Tlingít name is Gaay Yaaw, is of the Tak'deintaan Raven Freshwater Sockeye clan of Hoonah and a child of the Wooshkeetaan Eagle Shark clan of Juneau. Tagaban started dancing when he was 5 years old, and he grew up listening to and learning the songs, dances and stories of Alaska's Tlingít people. - More...
Monday - April 20, 2009

Ketchikan: Arts & Entertainment This Week - This week in Ketchikan, on Friday, April 24th, 7-8pm at the Southeast Alaska Discovery Center, Birding in the heart of Nowhere Alaska, Gravina Island will be presented by Andy Piston of the ADF&G. Get in on the final Birding Friday Night Insight! Andy will discuss spring bird migration in the Ketchikan area, with a special emphasis on the birds seen this time of year on Gravina Island. For each species of bird mentioned, he will talk about where they are coming from, where they are heading, and what they are doing on Gravina Island. For more info, call 228-6221.

Birding Insight Field Series #4: Birding on Gravina Island with Andy Piston, ADF&G. This is your chance to see, hear and learn the birds commonly seen on Gravina Island. Meet up on the 7:15 Airport Ferry. Bring binoculars, water, and wear layers, and get outside to learn and have fun! For more information call 228-6221.

Visiting Artist Program: Painting Birds for Beginners with Maida Kelly. Parents and their children 8 years and up will learn the basics of watercolor painting using colorful birds for inspiration. Join in on this family art activity on Saturday, April 25th, from 10am-12pm at the Southeast Alaska Discovery Center. There is no participation fee, but reservations are required. Contact the Discovery Center at 228-6220.

Bird Wonders with Faith Duncan. Pre-School children and their parents will enjoy this interactive program about birds! Fly to the Southeast Alaska Discovery Center from 1-3pm on Saturday, April 25th. Call 228-6220.

Hummingbird Coloring Competition! The coloring sheets along with rules will be distributed at each elementary school, or you can pick them up at the Southeast Alaska Discovery Center, Tuesday through Sunday from 10am to 4pm. The competition began on Monday, April 6th, and ends on Saturday, April 25th at 4pm. - More...
Monday - April 20, 2009




Public Meetings & Info

Ketchikan




CLASSIFIEDS' CATEGORIES

Announcements and
Help Wanted
For Sale / Free Stuff
Garage Sales
Homes / Apts/ Property
Pets
Wanted
Lost & Found
Local Services
Publish Your Ad

Viewpoints
Opinions/Letters
Basic Rules

Update of letters will be completed by Monday evening.

KFD Dispatchers By Dave Hull - I want to start off by saying that the Ketchikan Police Department and Alaska State Troopers dispatchers deserve all the accolades given them for the performance of their duties. In fact, they can't be given enough. I have been involved with emergency response for the last 34 years and have taken great comfort many times in the calm, warm voice coming out of my handheld radio speaker. Just knowing someone is there when I key the microphone is of great reassurance. I must object, however, that one group has been left out of the honors recently bestowed by the Borough Assembly. The group I am referring to is the dispatchers with the Ketchikan Fire Department. They are still there filling in when needed and doing an excellent job but were referred to as 'others' in the proclamation. - More...
Thursday - April 16, 2009

Unbelievable Rental Costs - Letter removed by request.
Thursday - April 16, 2009

Help save the Dungeness! By Lloyd Gossman - Everyone needs to help stop the Ketchikan area summer commercial Dungeness crab fishery. It hasn't taken place for 20 years because it was a bad idea back in the day and it's a bad idea now. As of now, this fishery is scheduled to start on June 15th, right when most of the Dungeness are soft shelled and reproducing. Millions of pounds of Dungeness will be wasted because of the high mortality rate of the soft-shelled crab. - More...
Thursday - April 16, 2009

RE: Timber Industry Retooling By Keith Stump - I read, with some dismay and perhaps even some amusement, Mr. Hjerpe's attempt to pan Sen. Murkowski's Southeast Alaska Timber Industry Retooling and Restructuring Act. Amused by yet another OIE ("Outside Instant Expert") postulating and perpetuating ad nauseam something somebody told them was true (but really isn't), and dismayed that others with equal ignorance will possibly believe it and extend the vicious cycle of propaganda. - More...
Thursday - April 16, 2009

Hydaburg School By Frances C. Natkong - On April 9, 2009, the Board of Education of Hydaburg City School District met in a regular school board meeting and voted unanimously to retain the present CEO of Hydaburg school. There was one board member absent that night so was not counted in the vote. Their logic in retaining the CEO is "he's saving the district money and it's not feasible to hire a superintendent at this time." I've done some computing and both the CEO and his significant other's salaries combined are outrageous! The school board hired SERRC to do a superintendent search and that was not brought up at the meeting, the president skipped right over that on the agenda (more money going out without just cause). It makes me wonder how much was spent on the superintendent search and why weren't any of the candidates for the position even considered? - More...
Thursday - April 16, 2009

Three if by mandate By Ken Lewis - And then there was dark! Can one of the smarter people on this Island explain in real terms what House Bill 19 will do for evening outdoor activity in South East Alaska? My fear is the Snooze Alarm Junkies are trying to steal another hour of our evening outdoor activity time, for the sake of fewer hours separating Anchorage and a Hash Bar in Socialized Europe. - More...
Thursday - April 16, 2009

Close Encounter of the Squirrel Kind By Joseph Miller - Just wanted to say, we had a squirrel encounter last night. Two of our flying squirrel friends found their way into my home. - More...
Thursday - April 16, 2009

Truth Scenario! By Arilee Bird - Chas Edwardson, I raise you high for your succinct portrayal of what's gone on for years. I used to spit my coffee like you, and then have morning 'incredulous blowouts', and finally started wondering: "Where the heck do I get in line for these outrageous handouts?" Lie like a rug, devise a devious hell-bent-for-failure plan, sell the council and Ta-Dah! Make big lying 'doo-doo', and come out of it with big bucks, and smelling somewhat like a rose, but leaving a stench. Apparently if one is not part of the "inner circle" that keeps it going. - More...
Thursday - April 16, 2009

Drivers By David C Harper - May or may not be a stupid pet-pieve of mine, but why do 99.99% of drivers either drive too fast, or waaayyyyy too slow? It seems most are confused as to which driving habits they should use during each season. - More...
Thursday - April 16, 2009

Tea Party By Gay D. Peters - I did not know the Tea Party was going to happen here or I would have been there. I do not check this web sight all the time. - More...
Thursday - April 16, 2009

ALASKA AIRLINES TICKETS By Julie Steiner - I wanted to respond to Kim Morton's letter from April 6 - I agree with her 100%. We live in a town that the only way out is by ferry or plane. I have a big family, and trying to buy airplane tickets costs a ton of money. Oregon - Washington - why are they getting these deals on Alaska Airlines when they have a whole lot more choices on which airline to choose - we sure don't have that option here. - More...
Thursday - April 16, 2009


Landless settlement due years ago By Anita Edenshaw - I am a landless share holder, most of my family didn't live long enough to see the long awaited settlement, and it's about time people quit playing games and settle. Get the landless people who are willing to put the time and effort in fighting for our land or money. It's long over due. Have them inform the shareholders on the progress if any at all times. - More...
Thursday - April 16, 2009

Combat Somali Pirates By Donald A. Moskowitz - The Somali pirates continue to wreak havoc on commercial shipping off the coast of Africa. There are about 20 ships with over 300 hundred hostages currently being held by the pirates for ransom. - More...
Thursday - April 16, 2009

More Letters/Viewpoints
Webmail your letter or
Email Your Letter To: editor@sitnews.us

---

E-mail your news tips, news
releases & photos to:
editor@sitnews.us

SitNews
Stories in the News
©1999 - 2008
Ketchikan, Alaska

M.C. Kauffman, Webmaster/Editor,
Graphic Designer & Publisher
editor@sitnews.us
907 254 1948

In Memory of SitNews' first editor,
Richard (Dick) Kauffman
1932-2007

Locally owned & operated.
Online since 1999

Articles & photographs that appear in SitNews may be protected by copyright and may not be reprinted or redistributed without written permission from and payment of required fees to the proper sources.