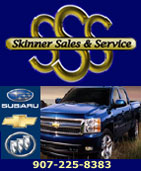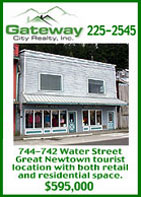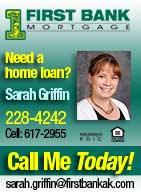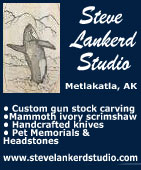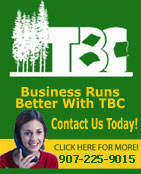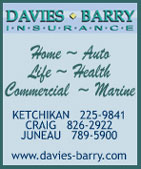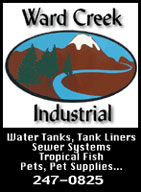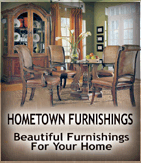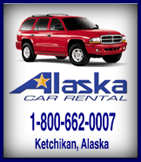 Contact


Webmail Letters


News Tips


Search Sitnews


Copyright Info


Archives
Today's News


Alaska


Ketchikan


Top Stories


U.S. News


U.S. Politics


Stock Watch


Personal Finance


Science News


US Education News


Parenting News


Seniors News


Medical News


Health News


Fitness


Offbeat News


Online Auction News


Today In History


Product Recalls


Obituaries
Quick News Search


Alaska


Ketchikan


SE Alaska


Alaska News Links
Columns - Articles


Dave Kiffer


Fish Factor


Career Success Stories


Parnassus Reviews


Chemical Eye On...


George Pasley


More Columnists
Ketchikan


Our Troops
Historical Ketchikan


June Allen


Dave Kiffer


Louise B. Harrington
Recognition


Match of the Month


Asset Builders
Ketchikan Arts & Events


Ketchikan Museums


KTN Public Library


Parks & Recreation


Chamber
Lifestyles


Home & Garden


Food & Drink


Arts & Culture


Book Reviews


Movie Reviews


Celebrity Gossip
On the Web


Cool Sites


Webmaster Tips


Virus Warnings
Sports


Ketchikan Links


Top Sports News
Public Records


FAA Accident Reports


NTSB Accident Reports


Court Calendar


Court Records Search


Wanted: Absconders


Sex Offender Reg.


Public Notices
Weather, Webcams


Today's Forecast


KTN Weather Data


AK Weather Map


Ketchikan Webcam


SE AK Webcams


Alaska Webcams


AK Earthquakes


Earthquakes
TV Guide


Ketchikan
Ketchikan Phone Book


Yellow Pages


White Pages
Employment


Employment
Government Links


Local Government


State & National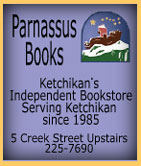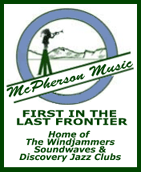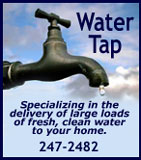 Thursday
February 12, 2009



Ward Cove: Canada Geese
Front Page Photo by Cindy Balzer

Alaska: Attorney General Releases Gasoline Pricing Report - Alaska Acting Attorney General Rick Svobodny released the results of a gasoline pricing investigation that has been underway since August of 2008. The report concludes that the higher prices Alaskans pay for gasoline is the result of unique market conditions in Alaska, which include few participants, small volumes, and limited threats of competition from outside sources.

The higher than normal gasoline prices experienced during the later half of 2008, when prices around the country dropped everywhere except Alaska, were largely the result of these market conditions coupled with unprecedented volatility in the crude oil prices. Oil rose to record high levels of $144 a barrel in July, 2008, and then dropped by over $100 a barrel to under $38 in just six months.

The Department of Law reviewed information from retailers, distributors and refiners and found no evidence that gasoline prices were the result of illegal activity, such as price fixing or collusion. - More...
Thursday - February 12, 2009

Ketchikan: FEDERAL SUBSISTENCE FISHERY FOR EULACHON CLOSED IN FEDERAL WATERS IN BURROUGHS BAY AREA - Ketchikan-Misty Fiords District Ranger Lynn Kolund has announced that he is acting immediately to protect eulachon stocks in the Burroughs Bay/Unuk River area north of Ketchikan. The district ranger, as in-season manager, is closing the federal subsistence eulachon fishery to all users in federal public waters in the Burroughs Bay/Unuk River area (Area 1D) due to very low fish numbers in 2004 through 2008.

The Federal Subsistence Board has delegated this in-season management authority to Kolund. The closure will be effective 11:59 p.m., Sunday, Feb. 22 and continue until 11:59 p.m., April 23, 2009. Any eulachon caught in this area must be immediately returned into the water unharmed.

Also known as hooligan, few eulachon have returned to the Burroughs Bay area since 2003. A similar closure was issued by the USDA Forest Service for the Burroughs Bay eulachon in 2006, 2007, and 2008. Unfortunately, once again very few eulachon were seen in the area during the 2008 monitoring efforts.

"Eulachon are an important subsistence fish for many residents of Southeast Alaska," said Kolund. "I'm acting to protect these stocks in hopes we can rebuild fish populations for the future." - More...
Thursday - February 12, 2009

Sitka: Sitka residents sickened; oysters possible cause - More than 25 people have been identified with acute gastrointestinal illness in Sitka, and four of the patients have tested positive for norovirus infection, which appears to be linked to locally grown oysters. Norovirus infection causes nausea, vomiting, diarrhea, and some stomach cramping; most people recover within two to three days without medical treatment.

The Sitka grower has voluntarily stopped selling oysters until sales are approved by the Alaska Department of Environmental Conservation (DEC).

The Departments of Health and Social Services and Environmental Conservation began a joint investigation in early February after the foodborne illness outbreak was first reported. - More...
Thursday - February 12, 2009

Alaska Science: Why don't hibernating bears get osteoporosis? By NED ROZELL - Bears have the right idea. Don't fight the cold; just shut 'er down for six months and emerge when it's warmer. Why didn't we think of that?

Despite putting almost no load on its bones for more than half the year, this grizzly bear doesn't have osteoporosis.
Photograph by Ned Rozell

For one thing, our bones would wither. We'd all get osteoporosis, a disease in which bones become more fragile. Bears don't get osteoporosis, even though they hibernate for more than half the year in Alaska. What might we learn from this?

Seth Donahue of Michigan Tech University is trying to find out. He was in Fairbanks recently, giving a seminar sponsored by the University of Alaska Fairbanks' Institute of Arctic Biology on using bears as a model for preventing osteoporosis.

He started off his lecture by showing an x-ray of a female tennis player's forearms. The bones within her right forearm were larger than those in her left.

"If you overload bone, you have bone gain," he said. "There's more bone formation in the racquet arm of a tennis player."

The opposite happens when people are inactive; bones get thinner, and bones develop little holes in them that make them brittle. Even when people get back on their feet, bones don't recover so well, rarely regaining the strength they had before.

That's why hibernating black and grizzly bears perform what seems like a miracle. They don't lose bone mass during a half-year of inactivity, despite not eating, not moving much, not urinating or defecating, and, for mother bears, giving birth and nursing cubs. - More...
Thursday - February 12, 2009

Alaska: BILL WOULD STRENGTHEN MIN. WAGE - A bill that would bring Alaska's minimum wage in line with the rest of the West Coast and provide inflation proofing for Alaska's minimum wage workers was read across the House floor Wednesday. HB 125, sponsored by Rep. Pete Petersen (D-Anchorage) will provide staggered minimum wage increases for the next three years, and then employ an inflation-proof formula after that.

"Raising the minimum wage not only affords dignity and a basic living wage for many workers, but it also raises all boats," Petersen said. "By raising the base by even this small amount you'll see wage improvement at all levels of the workforce."

Alaska's current minimum wage is locked in at $7.15/hr. Oregon's minimum wage is $8.40/hr, California's is $8.00/hr and Washington's is $8.55.

"Considering the high cost of living in our state, that is simply not acceptable," Petersen said. "Alaskans work just as hard as anyone else, and often in much tougher conditions. Alaskan workers are surely worth as much as Oregon's, California's or Washington's." - More...
Thursday - February 12, 2009

Arts & Entertainment

Ketchikan: Arts This Week - This week in Ketchikan Quilting in the Rain XVIII: the Annual Quilt Show and Raffle will be held. Rainy Day Quilters presents their annual quilt show and raffle as part of Festival of the North "Quilting in the Rain XVII." See hand-crafted quilts in contemporary and traditional styles. Over 200 beautiful quilts created by local artisans, antique quilts, and a special quilt raffle and sale are featured in this exhibition! This event is free and open to the public, and runs on February 14th-15th, upstairs at the Plaza mall.

Festival of Pacific NW Wines. Come taste what the Northwest has to offer at the Ted Ferry Civic Center on February 13th, 6:30-9:00pm. The UAS Alumni Association, Ketchikan Chapter, invites you to the 4th Annual Festival of Pacific Northwest Wines! Local wine and food aficionados share their wisdom on matching wine with food for an exquisite culinary experience! Wine selections are courtesy of Odom Company & K&L Distributors. This event offers not only delicious tastes, there is also a Silent and Live Auction. New this year is the Premium Tasting Room. For $75, get your ticket to sample some of the best Pacific Northwest wines with exquisite food pairings. You have access to all the wines at the event, but tickets are limited! Call 228-4511 or 228-4537 today for your reservation. General tickets are $30 per person, must be 21 years of age or over.

Friday Night Insights. "The History of Creek Street." Join longtime resident Jack Shay as he tells some of the infamous stories of Ketchikan's very own Creek Street on Friday, February 13th at the Southeast Alaska Discovery Center. Travel through time, back to those thrilling days of yesteryear. Lean about the great hero Emery Tobin's rescue of the hapless citizens from sin and shame. Programs begin at 7pm and are open to the public free of charge and held in the theater at the Southeast Alaska Discovery Center, 50 Main Street, Ketchikan, AK. Call 228-6220 for more information. Each week guest presenters cover an array of topics on the natural and cultural heritage of Southeast Alaska. - More...
Thursday - February 12, 2009

Craig: SEARHC, IFA host Ketchikan Theatre Ballet on Feb. 26 - The SouthEast Alaska Regional Health Consortium (SEARHC) Women's Health Program and Inter-island Ferry Association are hosting the Ketchikan Theatre Ballet for "An Evening of Dance" at 7 p.m. on Thursday, Feb. 26, at the Craig High School Auditorium.

The show is designed to raise awareness about the importance of early screening tests for breast cancer and to honor cancer survivors. Educational brochures and information on women's health issues will be available in the commons area.

The Ketchikan Theatre Ballet senior company features the school's most advanced dancers. They are led by Marguerite Auger, a former KTB dancer and the troupe's director since 1984. Cake and punch will be served after the performance, and there will be a chance to meet the ballerinas. - More...
Thursday - February 12, 2009




Public Meetings

Ketchikan

CLASSIFIEDS

Publish ad
Please select the proper category before posting.




CLASSIFIEDS' CATEGORIES

Announcements and
Help Wanted
For Sale / Free Stuff
Garage Sales
Homes / Apts/ Property
Pets
Wanted
Lost & Found
Local Services
Publish your ad

February 2009
Front Page Archives

| | | | | | | |
| --- | --- | --- | --- | --- | --- | --- |
| S | M | T | W | T | F | S |
| 01 | 02 | 03 | 04 | 05 | 06 | 07 |
| 08 | 09 | 10 | 11 | 12 | 13 | 14 |
| 15 | 16 | 17 | 18 | 19 | 20 | 21 |
| 22 | 23 | 24 | 25 | 26 | 27 | 28 |

Viewpoints
Opinions/Letters
Basic Rules

Performing Arts Center By Lallette Kistler - Thank you, Rodney Dial, for keeping the Performing Arts Center debate alive. Excuse me for not recognizing your efforts towards the cause. Indeed, had we consolidated, the funds would not be available, and I do believe that you deserve a great deal of credit for its demise. - More...
Thursday PM - February 12, 2009

Performing Arts Center By Lou Ann Richardson - I am writing to thank Mr. Dial for his recent letter to the Sitnews Editor and for his overall support of Borough funding of the Performing Arts Center with CPV funding. I did, however, want to correct some misconceptions in his letter, and answer some of Mr. Dial's reservations concerning parking for the new center. - More...
Thursday PM - February 12, 2009

Benny's From Heaven complaint By Rob Holston - It is wonderful to live in a country where you & I can be published without censorship. But I do not hide behind this right as a means to offend the innocent & propagate prejudice as you claim. I once greeted a friend at church with a hardy slap on the back. He winced, cried out in pain and explained he had recent back surgery to repair an old and very deep injury. I sense that you and others also suffer from old very deep injuries. I pray you can forgive me for any pain I caused you. - More...
Thursday PM - February 12, 2009

Did not find the humor By Ernestine Henderson - This letter is in reference to the Jazz Cabaret Concert on Friday, January 23, 2009 and Rob Holston's presentation hosted by First City Players. - More...
Thursday PM - February 12, 2009

Roads and Bridges to SOMEWHERE By Rob Glenn - Mr. McGillvray, I have been saying that for many years. When I lived in Ketchikan and the bridge was to Gravina was a big topic, I said they needed a bridge and road to the mainland. After I moved I said the same thing. But on here, people did not like that. They wanted that bridge to Gravina period. - More...
Thursday PM - February 12, 2009

Make it easier to live here. By Robert McRoberts - Yesterday, I had the opportunity to visit the new White Cliff building. I think Mr. Dawson and his workers did a very good job. Nice colors, easy on your eyes so to speak, and the memories of how the old building was when I did my term there many years ago went through my head. I could remember making the old pipe stink like sulfur. Nice job guys. - More...
Thursday PM - February 12, 2009

Porkulus Bill By A.M.Johnson - The following has been submitted to Senator Murkowski this date, 2-8-09. Sending it to the Democrat Senator from Alaska is a "fool's errand". - More...
Thursday PM - February 12, 2009

Snow stacking By Kay Taylor - The idea of not dumping the snow into the bay and therefore stacking it is positively insane. Where do they think the melting run-off is going to go? If we could dump it into the bay in the first place it would save a lot of time and eliminate all those high mountains of ugly melting snow existing through out the community. - More...
Thursday PM - February 12, 2009

Thank You By Cecelia Johnson - Thank you Gerry. Although I was not in attendance, I appreciate you speaking out. - More...
Thursday PM - February 12, 2009

More Letters/Viewpoints
Webmail your letter or
Email Your Letter To: editor@sitnews.us

---

Articles & photographs that appear in SitNews may be protected by copyright and may not be reprinted or redistributed without written permission from and payment of required fees to the proper sources.