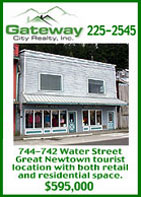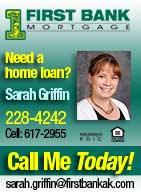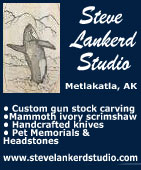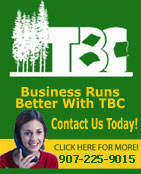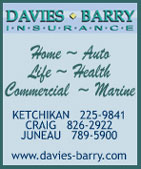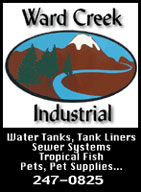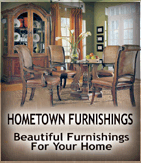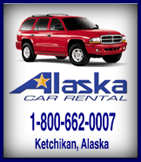 Contact


Webmail Letters


News Tips


Search Sitnews


Copyright Info


Archives
Today's News


Alaska


Ketchikan


Top Stories


U.S. News


U.S. Politics


Stock Watch


Personal Finance


Science News


US Education News


Parenting News


Seniors News


Medical News


Health News


Fitness


Offbeat News


Online Auction News


Today In History


Product Recalls


Obituaries
Quick News Search


Alaska


Ketchikan


SE Alaska


Alaska News Links
Columns - Articles


Dave Kiffer


Fish Factor


Career Success Stories


Parnassus Reviews


Chemical Eye On...


George Pasley


More Columnists
Ketchikan


Our Troops
Historical Ketchikan


June Allen


Dave Kiffer


Louise B. Harrington
Recognition


Match of the Month


Asset Builders
Ketchikan Arts & Events


Ketchikan Museums


KTN Public Library


Parks & Recreation


Chamber
Lifestyles


Home & Garden


Food & Drink


Arts & Culture


Book Reviews


Movie Reviews


Celebrity Gossip
On the Web


Cool Sites


Webmaster Tips


Virus Warnings
Sports


Ketchikan Links


Top Sports News
Public Records


FAA Accident Reports


NTSB Accident Reports


Court Calendar


Court Records Search


Wanted: Absconders


Sex Offender Reg.


Public Notices
Weather, Webcams


Today's Forecast


KTN Weather Data


AK Weather Map


Ketchikan Webcam


SE AK Webcams


Alaska Webcams


AK Earthquakes


Earthquakes
TV Guide


Ketchikan
Ketchikan Phone Book


Yellow Pages


White Pages
Employment


Employment
Government Links


Local Government


State & National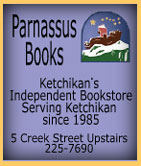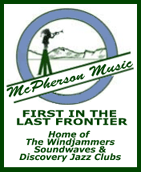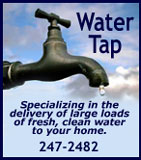 KETCHIKAN
Front Page Photo by LISA THOMPSON

Southeast Alaska: AMHS ferry breaks from mooring, grounds near Metlakatla; Ferry refloated - The Alaska Marine Highway System (AMHS) ferry Lituya, which was aground near Metlakatla Friday was refloated the same day.

The 181-foot Alaska Marine Highway System ferry Lituya aground on Southeast Alaska's Scrub Island.
Front Page Photo by Sol Guthrie

The freight barge Cape Muzon and tug Ethan B pulled the vessel off the rocks at about 2:10 p.m. Friday, half an hour before high tide. After the vessel refloated, divers immediately conducted a survey of the vessel's hull and found no breaches. Both vessels towed the Lituya to Alaska Ship and Dry Dock in Ketchikan for repairs.

The 181-foot Alaska Marine Highway System ferry Lituya reportedly broke free from its mooring early Friday morning, Jan. 30
Front Page Photo by Steve Shrum

Senior representatives from the Alaska Department of Transportation and Public Facilities (DOT&PF), the Alaska Department of Environmental Conservation (ADEC) and United States Coast Guard Sector Juneau closely supervised the salvage of the vessel. The group, which includes DOT&PF's Deputy Commissioner of Marine Operations, Jim Beedle, ADEC's State On-Scene Coordinator, Scot Tiernan, and U.S Coast Guard 17TH District Chief of Staff, Capt. Michael Inman, formed in Juneau within hours of the grounding to direct a unified response.

A Metlakatla Police Department officer conducting a routine patrol sometime after midnight Friday morning noticed that the 181-foot ferry was no longer at its berth. It had drifted aground on the east side of Scrub Island, approximately 1,200 yards from the Metlakatla ferry terminal. There were no passengers, crew, pets or vehicles aboard.

A team of marine inspectors from Coast Guard Marine Safety Detachment Ketchikan performed a damage assessment earlier Friday while the tide was out. The vessel's stern was hard aground on Scrub Island, and the vessel listed up to fifteen degrees to starboard. The inspectors found some damage to a keel cooler and the port stabilizer fin.

A small amount of fuel spilled into the water early Friday morning when the vessel began to list as the tide dropped. Subsequently, the Lituya's Master and Chief Engineer were able to board the vessel and cap the vents to prevent further leakage. Southeast Alaska Petroleum Resource Organization (SEAPRO) deployed containment boom around the existing sheen. The fuel has since dissipated. - More...
Monday - February 02, 2009

Alaska: Palin's Six-Month+ Delay in Releasing Official Emails is Inexcusable, Democrats Say - The Alaska Democratic Party (ADP) on Friday objected to a request from Governor Sarah Palin's Office for another two months or more of additional time to release official emails sent and received by Governor Palin in 2007 and 2008.

The Alaska Democratic Party's request for the Governor's emails about specified topics already has been pending more than four months, since Sept. 22, 2008. The latest request from Linda Perez, Palin's Administrative Director, to Attorney General Talis Colberg, asks for an additional extension until March 31. Perez's letter of Jan. 28 says that she will ask for yet another further extension "once I have an estimate of the additional time necessary to provide the records." Under the Public Records Act, public records are supposed to be provided within 10 working days of being requested, or as soon as practicable.

"Governor Palin's campaign promises to conduct the State's business in a transparent and open manner appear meaningless," said Alaska Democratic Party Chair Patti Higgins. "These repeated delays are excessive and unwarranted. There is obvious obfuscation going on here. Sarah Palin is proving herself to be anti-transparent about her own communications and activities."

An email from David Jones, Senior Assistant Attorney General, to Perez dated Jan. 28 states that "we have made little progress" in preparing public records for release. His email indicated that new software was obtained that was supposed to enable the Department of Law to number, review and redact the records electronically, but the department has not been able to use the new software. "The records are not yet available to us in a form that will permit us to number, review and as necessary, redact them," Jones wrote. - More...
Monday - February 02, 2009

Alaska: Governor Expresses Concerns on Economic Stimulus While in D.C. - Alaska Governor Sarah Palin this weekend met with business, economic and political leaders in the nation's capital to discuss problems she sees for Alaska with the pending economic stimulus package in Congress.

"Alaska and other states need to be treated fairly," Governor Palin said. "Much of the stimulus plan we've seen focuses on spending for government programs that would be a burden on states to continue funding, and doesn't focus enough on spending that actually does put people back to work and stimulate the economy. Working with our D.C. staff, I took advantage of the opportunity to speak with Democrats and Republicans to voice my concerns. I appreciate their time and assistance in paying attention to our state."

Governor Palin discussed troubling elements in the stimulus package including provisions that punish Alaska for forward-funding education, the mass transit funding formula that will limit Alaska opportunities but will pour money into other states, and the "shovel-ready" criteria for projects that northern climates might not be able to accommodate consistently due to the shortened construction season.

The governor continues to express concerns first identified in a Jan. 7 letter to the Alaska congressional delegation about the overall level of spending and the hugely increased deficit our nation is growing. Under the legislation, the U.S. would continue sending money to OPEC nations even as it continues to borrow and miss opportunities to develop domestic supplies of energy. - More...
Monday - February 02, 2009

Kassan: Cooperation produces success for recycling program - The Organized Village of Kasaan ( OVK ) announced they have delivered a full "Alley Cat Trailer" of recyclable cans and plastics to the Klawock landfill. This dual axle cargo trailer is fitted with storage bins designed for curbside collection, storage and for use with forklifts to remove the full bins. The OVK is the first tribe to make a delivery of recyclables to the landfill.

The dual axle cargo "Alley Cat Trailer" is fitted with storage bins designed for curbside collection, storage and for use with forklifts to remove the full bins.
Photograph courtesy The Organized Village of Kasaan ( OVK )

In 2006 the Organized Village of Kasaan received a grant through the Bureau of Indian Affairs to purchase an Alley Cat Trailer for the community of Kasaan. Due to the increase of waste disposal costs and the community's dedication to protecting the natural environment, the OVK and City of Kasaan looked for ways to improve their waste management system to include improved diversion of recyclable commodities and reduce the input to our waste stream.

To implement a successful recycling program, the Organized Village of Kasaan, Craig Community Association, Hydaburg Cooperative Association and the Klawock Cooperation worked together with their respective communities, and most especially, the City of Klawock, to develop a Recycling site at the Klawock landfill. - More...
Monday - February 02, 2009

Alaska: Without Policy Reform, Alaska's Prison Population to Double by 2030, Study Concludes; ISER Study Shows How to Lower Crime Rates and Save Money - An independent study on Alaska's correctional system concludes that the state must make significant policy changes to avoid staggering increases in Alaska's inmate population in the next twenty years.

The study, conducted by the Institute of Social and Economic Research (ISER) in Anchorage, was released today. ISER found that the number of inmates in Alaska's prisons will likely double by 2030 unless the state significantly increases its prevention, intervention, education and treatment programs soon.

"This study verifies that we can lower our crime rate and save millions of dollars and thousands of lives by investing now in prevention, rather than continually recycling people through prison," said Senator Hollis French, the Chairman of the Senate Judiciary Committee who commissioned the study. "Education and substance abuse treatment programs ­ in prison, after prison and instead of prison ­ save the state as much as five times what they cost, and they reach the most people." - More...
Monday - February 02, 2009




Public Meetings

Ketchikan

CLASSIFIEDS

Publish ad
Please select the proper category before posting.




CLASSIFIEDS' CATEGORIES

Announcements and
Help Wanted
For Sale / Free Stuff
Garage Sales
Homes / Apts/ Property
Pets
Wanted
Lost & Found
Local Services
Publish your ad




Dec. - Jan.
Front Page Archives

| | | | | | | |
| --- | --- | --- | --- | --- | --- | --- |
| S | M | T | W | T | F | S |
| 30 | 01 | 02 | 03 | 04 | 05 | 06 |
| 07 | 08 | 09 | 10 | 11 | 12 | 13 |
| 14 | 15 | 16 | 17 | 18 | 19 | 20 |
| 21 | 22 | 23 | 24 | 25 | 26 | 27 |
| 28 | 29 | 30 | 31 | 01 | 02 | 03 |
| 04 | 05 | 06 | 07 | 08 | 09 | 10 |
| 11 | 12 | 13 | 14 | 15 | 16 | 17 |
| 18 | 19 | 20 | 21 | 22 | 23 | 24 |
| 25 | 26 | 27 | 28 | 29 | 30 | 31 |

Viewpoints
Opinions/Letters
Basic Rules

Update in Progress

Automotive Insurance By Nancy York - I have a question if anyone can answer. I was talking to a friend on the telephone about automotive liability insurance, which is mandatory in the state of California where he resides. That is, once you are face to face with the DMV clerk to obtain your vehicle registration, they ask the usual question, "Do you have proof of liability insurance?" And you MUST show them proof. I have returned to Ketchikan after being out a few years residing in the state of Oregon where the driver MUST show proof of at least liability coverage. Although I carry full coverage insurance and after chatting with my insurance agent at State Farm, she mentioned to me that most Alaskans do not carry full coverage insurance and a lot don't even carry liability automotive insurance. - More...
Monday - January 26, 2009

Gas prices By Troy Nelson - I would like an answer. I have worked as an attendant (8 Years) and I thought the people that stood on the corner with their signs protesting the high gas price was a great idea. - More...
Monday - January 26, 2009

Recent Road Conditions By Shauna Lee - I was stunned to see the letter of complaint regarding our city roads during the recent snow. In all the years I have been in Ketchikan I have never seen the snow so deep - or pile up so quickly. I live only a block off of Water Street and I watched, day after day, as the city workers plowed, filled dump trucks and basically worked their tails off for days on end, far into the night! - More...
Monday - January 26, 2009

RE: Ghost town By Jim G. Grove - I have been a part of Ketchikan's city fathers foresight in regards to direction to sustain the community. I saw the end to the fishing and timber industry prior to the 1975 era . State Government, financed the development of the tourism and industry growth. This would not have taken place were it not for people such as John Granger , Bill Moran , Mr. Hanger's own father, and too many others to mention here. - More...
Saturday - January 24, 2009

Sales Tax By Chris Barry - I agree with Mr. Hofeling. The City and Borough can find other ways to fund their projects without leaning on the people. It's bad enough we have to pay an unconstitutional federal income tax on our hard earned money, but we also pay taxes on everything we purchase as well as any surplus in the bank. - More...
Friday - January 23, 2009

Taxes By Ken Leland - I think the idea of another tinkering with the tax code is a horrible idea! I still remember the "temporary Tax increase" of several years ago that became permanent the following year! The money will just end up supporting more "goodies" for our bloated bureaucracy instead of doing any real good for the community. - More...
Friday - January 23, 2009

Alaska History By Cecelia Johnson - As I read about Alaska history regarding Territorial days and Statehood I appreciate the individuals before us who worked tirelessly on "equality" for all. Just as we work today for "justice and equality." Some names in history: Frank Peratrovich, Frank Johnson, Fred Grant, Bob Bartlett, Felix Cohen, "William Paul", James Curry, to name a few. - More...
Friday - January 23, 2009

RE: Horrible Roads By Zac Young - You should be ashamed of your selfish nature, Ms Lawrence. What did the City of Ketchikan do to deserve such bashing from you? Do you not remember waking up 3 days in a row with massive amounts of snow on your car, in your yard, and on the roads? Do you not remember EVERYONE in town saying (something to the effect of) "WOW!! I can't remember ever getting this much snow in such a short amount of time!" ??? Do you remember just the previous week seeing how a city the size of Seattle WA was handling the massive amount of snow, no doubt from the same storm that brought us our "Winter Wonderland?" The whole of Southern Southeast Alaska was in the same boat that you and I were in. A WHOLE DAMN LOT OF SNOW!! - More...
Friday - January 23, 2009

Location of Library By Liz Lybrand - After many years of trying to fit the new library into what used to be the "downtown" area, it is time to rethink the location. It is no longer "downtown". That is the tourist area. The library does not belong there. It is not a tourist destination. It is our public library and should be located where we can use it. - More...
Wednesday AM - January 21, 2009

Herring and Fish Issues By Carol Christoffel - I am writing in support of the other good people who are concerned over the failing herring runs. I do not know the "politics" involved but note the board to regulate this largely consists of commericial fishermen, whose livelyhood depends upon consistant runs of fish. - More...
Wednesday AM - January 21, 2009

Herring group, who are they? By Kevin Kristovich - After reading the last viewpoint on the issue of herring and digging further into the Sitnews' archives finding past letters in regards to herring, I have always wondered who is the Ketchikan herring action group comprised of? - More...
Wednesdau AM - January 21, 2009

Herring By Larry Demmert - Again this is a sad rant and misinformation attempt by the sports/charter industry (which by the way is a COMMERCIAL FISHERY, you get paid it's commercial!!) - More...
Wednesday AM - January 21, 2009

Sales Tax By Trygve Westergard - Mr Ellis, I like the idea. What are the pros/cons? - More...
Wednesday AM - January 21, 2009

Sales Tax By Dustin Hofeling - This is in response to Pete Ellis' suggestion about a seasonal decrease in sales tax. I don't think this is possible considering many tax exempt people won't want to give up their status; and I don't want to pay an 8% tax during the winter. - More...
Wednesday AM - January 21, 2009

Tax folly By Al Johnson - Regarding the Pete Ellis sales tax , "None here, Pete".
- More...
Wednesday AM - January 21, 2009

More Letters/Viewpoints
Webmail your letter or
Email Your Letter To: editor@sitnews.us

---

Articles & photographs that appear in SitNews may be protected by copyright and may not be reprinted or redistributed without written permission from and payment of required fees to the proper sources.