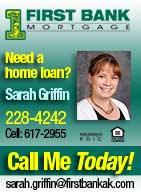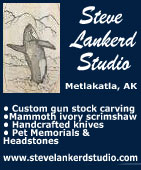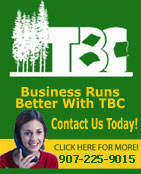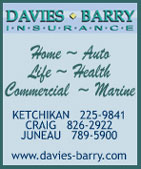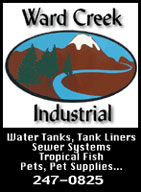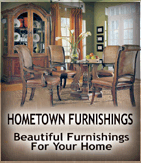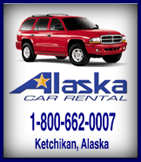 Contact


Webmail Letters


News Tips


Search Sitnews


Copyright Info


Archives
Today's News


Alaska


Ketchikan


Top Stories


U.S. News


U.S. Politics


Stock Watch


Personal Finance


Science News


US Education News


Parenting News


Seniors News


Medical News


Health News


Fitness


Offbeat News


Online Auction News


Today In History


Product Recalls


Obituaries
Quick News Search


Alaska


Ketchikan


SE Alaska


Alaska News Links
Columns - Articles


Dave Kiffer


Fish Factor


Career Success Stories


Parnassus Reviews


Chemical Eye On...


George Pasley


More Columnists
Ketchikan


Our Troops
Historical Ketchikan


June Allen


Dave Kiffer


Louise B. Harrington
Recognition


Match of the Month


Asset Builders
Ketchikan Arts & Events


Ketchikan Museums


KTN Public Library


Parks & Recreation


Chamber
Lifestyles


Home & Garden


Food & Drink


Arts & Culture


Book Reviews


Movie Reviews


Celebrity Gossip
On the Web


Cool Sites


Webmaster Tips


Virus Warnings
Sports


Ketchikan Links


Top Sports News
Public Records


FAA Accident Reports


NTSB Accident Reports


Court Calendar


Court Records Search


Wanted: Absconders


Sex Offender Reg.


Public Notices
Weather, Webcams


Today's Forecast


KTN Weather Data


AK Weather Map


Ketchikan Webcam


SE AK Webcams


Alaska Webcams


AK Earthquakes


Earthquakes
TV Guide


Ketchikan
Ketchikan Phone Book


Yellow Pages


White Pages
Employment


Employment
Government Links


Local Government


State & National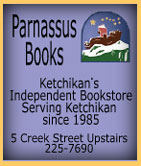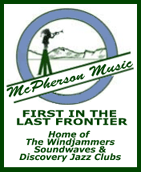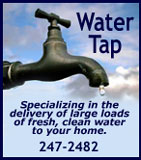 Tuesday
January 20, 2009



Obama's Inauguration Ceremonies
Photo courtesy White House

President Barack Obama addressed the massive crowds at Inauguration ceremonies in Washington after taking his oath of office. (Jan. 20)

Barack Obama was sworn in as the 44th President of the United States, as well as the first African-American to hold the office, during Inauguration ceremonies in Washington. (Jan. 20)

National: President Barack Obama's inaugural address - The following is the text of President Barack Obama's inaugural address delivered Tuesday, January 20, 2009, on the National Mall in Washington:

OBAMA: Thank you. Thank you.

CROWD: Obama! Obama! Obama! Obama!

OBAMA: My fellow citizens: I stand here today humbled by the task before us, grateful for the trust you have bestowed, mindful of the sacrifices borne by our ancestors.

I thank President Bush for his service to our nation as well as the generosity and cooperation he has shown throughout this transition.

Forty-four Americans have now taken the presidential oath.

The words have been spoken during rising tides of prosperity and the still waters of peace. Yet, every so often the oath is taken amidst gathering clouds and raging storms. At these moments, America has carried on not simply because of the skill or vision of those in high office, but because We the People have remained faithful to the ideals of our forbears, and true to our founding documents.

So it has been. So it must be with this generation of Americans.

That we are in the midst of crisis is now well understood. Our nation is at war against a far-reaching network of violence and hatred. Our economy is badly weakened, a consequence of greed and irresponsibility on the part of some but also our collective failure to make hard choices and prepare the nation for a new age.

Homes have been lost, jobs shed, businesses shuttered. Our health care is too costly, our schools fail too many, and each day brings further evidence that the ways we use energy strengthen our adversaries and threaten our planet. - More...
Tuesday - January 20, 2009

National: Malia and Sasha: Growing up in the fish bowl on Pa. Ave. By KATE HAMMER - After the crowds of millions left Capitol Hill Tuesday, and the inaugural balls wound down, two young girls retired to their new home at 1600 Pennsylvania Avenue.

They will be ushered to bedrooms filled with familiar toys and furniture from their previous home in Chicago, but there will be many changes in store for 10-year-old Malia and seven-year-old Sasha Obama, who may be in need of some reusable adhesive.

"You could throw a Jonas Brothers poster on the wall but you'd have to do it with the adhesive, the little stick 'em putty," said Ann Stock, former White House social secretary to the Clintons. "You can't drive nails into the wall and you can't put scotch tape on the historic walls, but other than that, you can decide to hang anything you want to hang."

Through the long months of their father's presidential campaign, the Obama girls have already sampled some of the perks and perils of life as first daughters, but their move to the White House will introduce new trials as well as new possibilities. - More...
Tuesday - January 20, 2009

Alaska: Alaska State House Gavels in 26th Legislature - The Alaska State House of Representatives gaveled in the first session of the 26th Legislature in Juneau earlier today.

Representative Mike Chenault (R-Nikiski) was sworn in as Speaker of the House as the other 39 members took their oaths of office. Speaker Chenault says he's hopeful that the new balance within the caucus and among the committees will lead to positive results.

"There's no doubt that we have our work cut out for us," Chenault says. "But I'm confident we can make progress over the next 90 days. We have the right team in place, with a new perspective thanks to our members from Rural Alaska."

Representative Kyle Johansen, R-Ketchikan, recently elected Majority Leader by members following the November elections says there are large issues to tackle, but the new Majority is well-equipped to deal with them. - More...
Tuesday - January 20, 2009

Alaska: Voter Registration Records Under Review - Each year, the Alaska Division of Elections reviews the voter registration list to remove the names of voters who have not voted or had contact with the Division in the previous four years. The list maintenance process for 2009 is underway.

Under state law, voter list maintenance is a two step process. First the Division sends the voter a notice asking for address confirmation. If the first notice cannot be delivered by the post office, it is returned as "undeliverable". Any voter whose first notice is returned as "undeliverable" must be sent a second notice to the voter's last known address with a request for the post office to forward it to any new address on file for the voter.

The Division of Elections has recently mailed the second list maintenance notice to over 28,000 voters. This is the final notice a voter will receive. Voters who do not respond to this notice by March 3, 2009 will be inactivated and their names will not appear on the list of voters used at the polling place. Voters that have been inactivated due to list maintenance may still vote using a questioned ballot. If they vote at any time within four years after being inactivated their ballot will count. Voting a questioned ballot will also activate and update their voter registration record. - More...
Tuesday - January 20, 2009

Columns - Commentary

ARTHUR I. CYR: Obama makes history in obvious, subtle ways - The inauguration of Sen. Barack Obama of Illinois as the 44th President of the United States Tuesday is an historic occasion in ways subtle and obvious. As the first African-American to hold the highest national office, he personifies a particularly important milestone.

Race relations have been very challenging throughout American history. Abolition of slavery ultimately involved the Civil War, the most costly-armed conflict by far for Americans, with over 600,000 deaths.

Obama from the start of his presidential campaign has drawn parallels with Pres. Abraham Lincoln. He announced his candidacy in the Illinois state capital, Springfield, site of Lincoln's tomb and family home as well as a major Lincoln museum. Considerable publicity attended his decision to travel to Washington D.C. for the inauguration by train, following generally the same route used by Lincoln in 1861.

The new President has praised the book 'Team of Rivals' by historian Doris Kearns Goodwin, which describes Lincoln's skill in appointing political opponents to high office. Lincoln's Secretary of State William Seward, for example, had been a principal competitor for the 1860 Republican presidential nomination. Naming Sen. Hillary Clinton of New York, Obama's primary rival for the Democratic nomination, as Secretary of State may be viewed as in this spirit. - More...
Tuesday - January 20, 2009

DALE MCFEATTERS: Obama sends a message - Facing the largest and happiest crowd in national-capital history, Barack Obama opened his presidency with an eloquent and inspiring inaugural address in which he acknowledged he was taking the oath of office "amidst gathering clouds and raging storms."

With the markets falling even as he spoke, Obama showed the confidence and optimism that Americans expect of their presidents. The challenges we face are real and difficult, he said, but "they will be met."

But Obama also showed something else. On the campaign trail he often seemed conflict-averse, but in his first speech as president he showed more than a hint of steel and combativeness. The political opposition already beginning to quietly gather against some of his initiatives may find his appearance of calm moderation deceiving.

It is not reading too much into his words to see that this was a shot at congressional critics of the size of his stimulus plan, accusing them of lacking faith in the country: "Now, there are some who question the scale of our ambitions -- who suggest that our system can't tolerate too many big plans. Their memories are short. For they have forgotten what this country has already done ..." - More...
Tuesday - January 20, 2009

DIANE STEINLE: A call to service again resounds across nation - When I was in high school in the late 1960s, it was common for people my age and a little older to debate whether to go to college or join the Peace Corps. Both paths were about learning, but one also was about serving. For those who wanted to learn and serve, and who liked the idea of living in a far-off place, the Peace Corps was an exciting option.

The organization was young then, not even 10 years old. It grew out of a comment made by then-presidential candidate John F. Kennedy to University of Michigan students on Oct. 14, 1960.

In a middle-of-the-night speech to 10,000 enthusiastic collegians, Kennedy asked how many of them would be willing to contribute to the cause of world peace by volunteering to serve in a Third World country.

On March 1, 1961, President Kennedy signed an order establishing the Peace Corps, and Americans young and not-so-young stepped forward to give a couple of years of their lives to help people in struggling nations. More than 195,000 people have served as Peace Corps volunteers in 139 countries since then.

Now, another young president is sounding the call to service. Barack Obama and his family spent the day before his inauguration doing volunteer jobs around the Washington, D.C., area, on what he called a "national day of service." - More...
Tuesday - January 20, 2009

JAY AMBROSE: Wind, Obama and the energy answer - It's the Obama hour, and for some that means the wind power hour, a time when this supposedly cheap source of endlessly abundant energy will have its non-polluting breakthrough, but just a minute. Let's visit with Ted Kennedy and learn how he feels about one particular instance of the new dawn.

He's against it. Or more specifically, as news accounts tell us, he has spent eight years fighting a Nantucket Sound wind farm that would cost upward of $1 billion, consume 24 square miles with 130 turbines reaching 440 feet each into the sky, would be unsightly, could play havoc with birds and just might double the electricity costs of the customers it reaches.

Aw shucks, there's no environmental threat here, said a federal agency in the last hours of the Bush administration, but there are more approvals needed, more bureaucrats who could say yay or nay, and Kennedy and other Cape Cod residents are hoping that an Obama administration will snuff out the project.

Maybe it will for one reason or another, but President Obama himself, of course, has been an incessant cheerleader for renewable energy even to the extent that his economic stimulus plan includes $8 billion in loans for wind-power, solar and like projects. Obama mentioned wind power in his inaugural, and on his train ride to Washington from Illinois, he went so far as to visit an Ohio factory that makes bolts for wind turbines and is already booming because of the 400 percent increase in using wind energy during the Bush years. - More...
Tuesday - January 20, 2009




Public Meetings

Ketchikan

CLASSIFIEDS

Publish ad
Please select the proper category before posting.




CLASSIFIEDS' CATEGORIES

Announcements and
Help Wanted
For Sale / Free Stuff
Garage Sales
Homes / Apts/ Property
Pets
Wanted
Lost & Found
Local Services
Publish your ad




Dec. - Jan.
Front Page Archives

| | | | | | | |
| --- | --- | --- | --- | --- | --- | --- |
| S | M | T | W | T | F | S |
| 30 | 01 | 02 | 03 | 04 | 05 | 06 |
| 07 | 08 | 09 | 10 | 11 | 12 | 13 |
| 14 | 15 | 16 | 17 | 18 | 19 | 20 |
| 21 | 22 | 23 | 24 | 25 | 26 | 27 |
| 28 | 29 | 30 | 31 | 01 | 02 | 03 |
| 04 | 05 | 06 | 07 | 08 | 09 | 10 |
| 11 | 12 | 13 | 14 | 15 | 16 | 17 |

Viewpoints
Opinions/Letters
Basic Rules

Location of Library By Liz Lybrand - After many years of trying to fit the new library into what used to be the "downtown" area, it is time to rethink the location. It is no longer "downtown". That is the tourist area. The library does not belong there. It is not a tourist destination. It is our public library and should be located where we can use it. - More...
Wednesday AM - January 21, 2009

Herring and Fish Issues By Carol Christoffel - I am writing in support of the other good people who are concerned over the failing herring runs. I do not know the "politics" involved but note the board to regulate this largely consists of commericial fishermen, whose livelyhood depends upon consistant runs of fish. - More...
Wednesday AM - January 21, 2009

Herring group, who are they? By Kevin Kristovich - After reading the last viewpoint on the issue of herring and digging further into the Sitnews' archives finding past letters in regards to herring, I have always wondered who is the Ketchikan herring action group comprised of? - More...
Wednesdau AM - January 21, 2009

Herring By Larry Demmert - Again this is a sad rant and misinformation attempt by the sports/charter industry (which by the way is a COMMERCIAL FISHERY, you get paid it's commercial!!) - More...
Wednesday AM - January 21, 2009

Sales Tax By Trygve Westergard - Mr Ellis, I like the idea. What are the pros/cons? - More...
Wednesday AM - January 21, 2009

Sales Tax By Dustin Hofeling - This is in response to Pete Ellis' suggestion about a seasonal decrease in sales tax. I don't think this is possible considering many tax exempt people won't want to give up their status; and I don't want to pay an 8% tax during the winter. - More...
Wednesday AM - January 21, 2009

Tax folly By Al Johnson - Regarding the Pete Ellis sales tax , "None here, Pete".
- More...
Wednesday AM - January 21, 2009

SALES TAX SEASONAL ADJUSTMENTS By Pete Ellis - So neither the City nor the Borough seem to be interested in providing winter sales tax levy relief to local residents. So is there any interest in assisting with an initiative effort designed to provide a borough wide levy for a winter sales tax of 2% from November through March and a summer sales tax of 8% from April through October with neither tax subject to any exemptions? - More...
Thursday - January 15, 2009

Take the politics out of fisheries decision making By Louise Clark - I agree whole heartedly with Mr. Rauwolf. I was born here nearly 70 years ago and have lived here most of my life and remember very well the unbelieveable masses of herring that once came through this area. - More...
Thursday - January 15, 2009

KPD's Drug Awareness at Kayhi By Joey Tillson - My family and I attended KPD's Drug Awareness Seminar this evening, January 13 at Kayhi. I would like to commend the Ketchikan Police Department, their guest speaker and other organizations that have put forth information regarding drug awareness for our community. - More...
Wednesday - January 14, 2009

WHAT IN THE WORLD CAN FISH AND GAME BE THINKING?? By Andy Rauwolf - On November 6th, the Department of Commerce, National Oceanic and Atmospheric Administration (NOAA) published a request for public comments in the Federal Registry regarding listing Southeast Alaska Pacific Herring Stocks as "Threatened or Endangered." Shortly thereafter, the Alaska Department of Fish and Game announced plans for yet another record herring harvest in Sitka Sound. Out of the seven largest stocks, this herring biomass just happens to be the LAST REMAINING MAJOR HERRING STOCK left in Southeast Alaska. At least five were over exploited under ADF&G management. - More...
Wednesday - January 14, 2009

Fish Traps ill suited for commercial fisheries By Bob Thorstenson - As much as old timers like to romanticize about fish traps, they were a bad idea and will remain a bad idea no matter what the fuel costs are. With the logic shown by Mr. McGilvray and revealed by his idea that the "replaced" gillnetters and seiners would indeed have jobs (pitching fish out of the traps), like some of the "new-age green" logic out there, you'd have to follow that analysis up with a 3rd level, replace drift gillnetting by just doing more purse seining. - More...
Wednesday - January 14, 2009

Fish Traps By Steve Smeltzer - You make an excellent point Rudy. As one who grew up in the era of fish traps, they were efficient, cheap to run, and you only needed two men to watch it. Called trap watchman. There were some interesting times during that era, which have been covered somewhat by Mr. Keiffer. - More...
Wednesday - January 14, 2009

Performing Arts Center By Lallette Kistler - Music and dancing! I remember those happy days (nights) at the Fireside. Wouldn't you like to have them again? We can. Help bring song and dance back to the Fireside in a way that the entire family can enjoy, by supporting the Performing Arts Center project. Downtown is the perfect place for a performing arts center. Most performance events take place during the evening hours when parking is not an issue, and during summer days, cruise ship visitors can use the space for meeting and performance space. More...
Wednesday - January 14, 2009

LIBRARY LOCATION TO THE WEST END By Pete Ellis - So why not review and reflect upon the best location for a new public library as being in the West End and located somewhere in the area between the Plaza and the high school. - More...
Wednesday - January 14, 2009

Enough is Enough at the Ketchikan Public Library By Robert D. Warner - Here we go again! For the second time, the Ketchikan City administration is being told that the Old Main School location will likely not work as a site for a new library. Now there is a parking issue. To date, how much public money has been wasted on this scheme? Tax payers have the right to know this information as they always end up paying the bills. - More...
Wednesday - January 14, 2009

Herring, Hoff, and Ooligan By John Harrington - Don Hoff's letter almost begs for a response. So much of his letter is counterproductive to solving the real problems facing southeast Alaska. - More...
Wednesday - January 14, 2009

Snow Removal By Judith Green - I would like to add my THANK YOU to Chief Edward Talik. Day by day I have realized the huge responsibility and task that faces our road crew and have been grateful for the constancy of the crew and for the well defined plan of operation. - More...
Wedneseday - January 14, 2009

Praise to the plowers By David Hull - I would like to echo Chief Talik's praise to the people who spent most of the holidays sitting behind a steering wheel. While the airport guys got well deserved praise for their efforts and the City Public Works guys absolutely kept things going in town, the DOT guy s efforts were equally challenging and important. - More...
Wednesday - January 14, 2009

Coverage By Al Johnson - In reviewing the "Trooper Report" of 1-11-09 it is noticed that there was a break-in and theft at the Webb residence on Pond Reef Road during the past couple of days. I know our troopers will do their best to solve this break-in. I thank them for their efforts. - More...
Wednesday - January 14, 2009

Gas Prices By Jerilyn Lester - My question to all that live and do business with the two stations on Tongass Avenue is: If the price of $2.49.9 is as low as they can go, how can Tatusada's sell their gas for $1.99 a gallon? The answer is that both Chevron and Safeway are charging you $.50 a gallon to be on that corner and for you to see their signs. - More...
Wednesday - January 14, 2009

Road Crews By Cindi Davis - Hats off to the road crews! You have done Ketchikan proud and kept a smile on your face while doing it. - More...
Wednesday - January 14, 2009

Snow removal By Joe Jacobs - I think the state, borough, and city could have planned and executed snow removal in a safer and more cost efficent manner. As a second year resident I was just dumbfounded seeing the lack of coordination playing out. I think snow removal training and better equipment need to be thought about no matter how much snow we get. - More...
Wednesday - January 14, 2009

Horrible roads.... By Jennie Lawrence - The snow we've received recently has been ridiculous. Of the few times I ventured out and tried to run errands I couldn't help but notice the horrible road conditions. I know, because of the amount of the snow the roads couldn't be in the best condition, however I feel the city could be doing a better job at trying to clear the roads. - More...
Wednesday - January 14, 2009

More Letters/Viewpoints
Webmail your letter or
Email Your Letter To: editor@sitnews.us

---

Articles & photographs that appear in SitNews may be protected by copyright and may not be reprinted or redistributed without written permission from and payment of required fees to the proper sources.