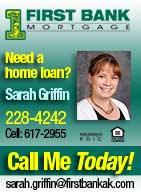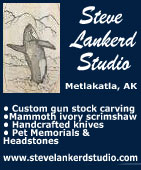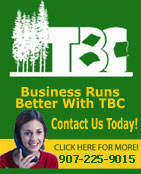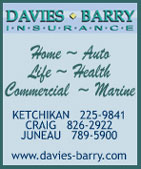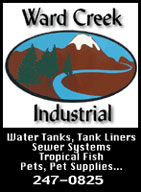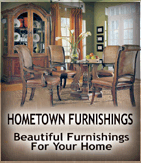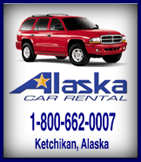 Contact


Webmail Letters


News Tips


Search Sitnews


Copyright Info


Archives
Today's News


Alaska


Ketchikan


Top Stories


U.S. News


U.S. Politics


Stock Watch


Personal Finance


Science News


US Education News


Parenting News


Seniors News


Medical News


Health News


Fitness


Offbeat News


Online Auction News


Today In History


Product Recalls


Obituaries
Quick News Search


Alaska


Ketchikan


SE Alaska


Alaska News Links
Columns - Articles


Dave Kiffer


Fish Factor


Career Success Stories


Parnassus Reviews


Chemical Eye On...


George Pasley


More Columnists
Ketchikan


Our Troops
Historical Ketchikan


June Allen


Dave Kiffer


Louise B. Harrington
Recognition


Match of the Month


Asset Builders
Ketchikan Arts & Events


Ketchikan Museums


KTN Public Library


Parks & Recreation


Chamber
Lifestyles


Home & Garden


Food & Drink


Arts & Culture


Book Reviews


Movie Reviews


Celebrity Gossip
On the Web


Cool Sites


Webmaster Tips


Virus Warnings
Sports


Ketchikan Links


Top Sports News
Public Records


FAA Accident Reports


NTSB Accident Reports


Court Calendar


Court Records Search


Wanted: Absconders


Sex Offender Reg.


Public Notices
Weather, Webcams


Today's Forecast


KTN Weather Data


AK Weather Map


Ketchikan Webcam


SE AK Webcams


Alaska Webcams


AK Earthquakes


Earthquakes
TV Guide


Ketchikan
Ketchikan Phone Book


Yellow Pages


White Pages
Employment


Employment
Government Links


Local Government


State & National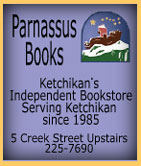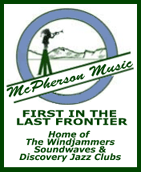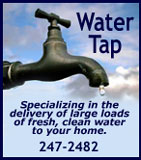 Tuesday
December 16, 2008



Mother Christmas
Mrs. Claus (Connie Wingren) with 6 week old Willow Moore at the Point
Higgins breakfast with Santa and Mrs. Claus on Dec. 6th
Front Page Photo By LAURIE NORTHRUP


Ketchikan: Annual Event Recognizes Hard Work & Dedication - The North Tongass Volunteer Fire Department held its annual Christmas Party and annual awards event at the North Tongass Community Club on Saturday, December 13th. At the annual event, four personnel were singled out for awards for their hard work and dedication in 2008.

Firefighter of the year 2008:
Fred Monrean, firefighter and EMT

Winner of the Firefighter of the year award went to Fred Monrean, firefighter and EMT for his long time efforts to the department on a wide variety of issues dating back to the formation of the department and his willingness to train and respond to emergencies. In his usual humility, Firefighter Monrean thanked the group for their efforts and said that they all deserved the award as much as he did.

Winner of the EMT of the Year for 2008 went to one of NTVFD's more active Advanced Life Support (ALS) personnel, Jessi, 'Liz' Hook for her hard work and dedication to the Department. Hook not only responded to an above average number of calls and training opportunities during last year said Dave Hull, Chief of the North Tongass Volunteer Fire Department, she did so while undertaking a personal goal of obtaining her college degree. Hull said that Hook is a very fine ALS responder and the Department and the residents of the North Tongass are very fortunate having her as a first responder.- More...
Tuesday - December 16, 2008

Ketchikan: Draft Environmental Impact Statement for POW Timber Sale released - The Ranger for the Thorne Bay Ranger District of the Tongass National Forest has released a Draft Environmental Impact Statement (DEIS) for a proposed timber sale near Logjam Creek on Prince of Wales Island.

The Thorne Bay District covers the northern half of Prince of Wales Island, and is one of two Ranger Districts on the island. The second District is located in Craig and covers the southern portion of the island.

The DEIS lists several Alternatives for conducting this timber sale, including a No Action alternative that would mean no timber would be cut. As proposed, the DEIS calls for the Forest Service to adopt a Plan around one of the alternatives calling for about 75 million board feet (MMBF) of timber to be harvested from an area of about 55,000 acres. The other alternatives outline timber sales that range from 38MMBF up to the 68MMBF. The main differences in the three alternatives center around how the timber would be harvested. The Proposed alternative calls for the layout of up to 29 miles of additional roads in the sale area to facilitate the harvest. - More...
Tuesday - December 16, 2008

Ketchikan: Radzilowski to Receive Research Award - University of Alaska Southeast Ketchikan Assistant Professor of History, John Radzilowski, Ph.D., has been chosen as the 2008 recipient of the prestigious Mieczyslaw Haiman Award by the Polish American Historical Association (PAHA). The annual award recognizes an American scholar who has made sustained contributions to the study of Polish immigrants and their descendants in the United States.

Dr. Radzilowski is the author of several books and numerous articles on the history of immigrants from Poland and many other countries, as well as the history of Eastern Europe. His publications reflect his research on the immigrant experience from family life, demography, crime, work, community organizations, participation in the labor movement, to the importance of religious faith. He is currently serving as the general editor for the second edition of the Encyclopedia of American Immigration (due to be published in 2010). - More...
Tuesday - December 16, 2008

Alaska: Governor Releases Proposed Fiscal Year 2010 Budgets - Alaska Governor Sarah Palin released the budget proposal for Fiscal Year 2010 on Monday that will result in less government spending than the current year.

"With the present market conditions and oil prices, it is incumbent on the state to present a general fund budget that spends less than the current one, especially when adjusted for inflation," Governor Palin said. "The spending plan is based on prudent decisions and fiscal discipline while providing for the safety, health and education of our citizens, pursuing responsible resource development, and maintaining a stable economy." - More...
Tuesday - December 16, 2008

Alaska: Alaska's Electoral College Casts Historical Votes - Alaska's Electoral College votes for president and vice-president of the United States were cast Monday morning at Centennial Hall in Juneau with unique historical significance to Alaska. U.S. Senator John McCain and Alaska Governor Sarah Palin received Alaska's three electoral votes for president and vice president respectively. "Never before has Alaska's governor run for vice-president of the United States. And, never before have Alaska's electors cast their electoral votes for their own governor. This is truly a milestone," noted Lieutenant Governor Sean Parnell, who hosted the event. Governor Sarah Palin also attended.

Around the nation Monday, electoral votes were cast by each state bringing the final national victory to Senator Barack Obama and Senator Joe Biden for president and vice president. - More...
December 16, 2008

Fish Factor: Crab fishery "uneventful" By LAINE WELCH - By the time you read this, Alaska's premier king crab fishery at Bristol Bay will be nearly done for the year, with just a handful of holdouts still pulling pots. Last Friday 11 crab boats were still out on the grounds, out of a total fleet of 77, three more than last year said Forrest Bowers, area manager at Dutch Harbor.

The crabbers had taken nearly all of the their 18 million pound catch limit, with "400,000 pounds "remaining on the IFQ tag," Bowers said, adding that pot lifts were a bit lighter this year. - More...
Tuesday - December 16, 2008

National: Predicting the economy has never been harder By TOM ABATE - Economics has been called the dismal science. These days it certainly lives up to the dismal part, but when it comes to the science, the discipline seems hard pressed to forecast the future or even analyze the past.

After all, it took nearly a year for economists to decide that a recession had started last December.

Even those trying to improve the predictive power of economics make light of their track record.

"I regularly hear the accusation that economic forecasting is no better than weather forecasting, but this does a disservice to weather forecasters," joked Jon Faust, a former Federal Reserve Board economist who is now a professor of at Johns Hopkins University.

"When one does economic forecasting, you have to realize your forecast is going to be wrong," said Harvard economist James Stock. - More...
Tuesday - December 16, 2008

National: Medicare changes may leave patients with bigger home oxygen bills By DENISSE RAUDA - Charlotte Felix has been on oxygen therapy for 13 years now.

The 43-year-old Abilene woman's scoliosis led to a restrictive lung disease that makes breathing assistance a necessity for her.

"I can go without it for short periods if I'm not going to do anything active and (am) being monitored," Felix said. "But if I were to do anything active or have anything else that would restrict my breathing. Then I could drop really fast."

Medicare has covered most of Felix's oxygen costs up until now, but new provisions that take effect Jan. 1 may put a kink in the oxygen tank tubing.

Medicare has determined service providers with patients who have received oxygen for 36 months or longer will no longer be reimbursed for rental of equipment or unscheduled maintenance come January.

This comes after Congress passed the Deficit Reduction Act of 2005 that imposed budget cuts in various programs such as Medicare. Since then, Medicare has readjusted cuts in its release of the Medicare Improvements for Patients and Providers Act in October. - More...
Tuesday - December 16, 2008

Science - Technology: Researchers wring energy out of ocean waves By CAROLYN SAID - Bobbing in Monterey Bay a mile off the coast of Santa Cruz, Calif., the bright yellow buoy doesn't look like anything special. A playful young California sea lion frolicking nearby doesn't give it a second glance.

But as it is buffeted by waves, the lifeboat-size buoy does something remarkable: It harnesses the waves' power to generate electricity. Atop the buoy, two columns, each about 8 feet tall and 2 feet in diameter, hold a rubbery material that stretches and contracts like a bellows in response to the waves' motions, generating energy with every stroke.

That material, called Electroactive Polymer Artificial Muscle (EPAM) was developed by SRI International, an independent nonprofit research and development organization whose storied history includes a demonstration of the first personal computer 40 years ago.

Generating power from waves isn't new -- in fact, an entry in Wikipedia says the idea has been around since at least 1890 -- but many other approaches require costly and complicated hydraulic transmissions, SRI said. Its model, by contrast, is based on a simple, low-cost material whose motions are familiar to anyone who has ever seen an accordionist play. - More...
Tuesday - December 16, 2008




Public Meetings

Ketchikan

CLASSIFIEDS

Publish ad
Please select the proper category before posting.




CLASSIFIEDS' CATEGORIES

Announcements and
Help Wanted
For Sale / Free Stuff
Garage Sales
Homes / Apts/ Property
Pets
Wanted
Lost & Found
Local Services
Publish your ad




December 2008
Front Page Archives

| | | | | | | |
| --- | --- | --- | --- | --- | --- | --- |
| S | M | T | W | T | F | S |
| 30 | 01 | 02 | 03 | 04 | 05 | 06 |
| 07 | 08 | 09 | 10 | 11 | 12 | 13 |
| 14 | 15 | 16 | 17 | 18 | 19 | 20 |
| 21 | 22 | 23 | 24 | 25 | 26 | 27 |
| 28 | 29 | 30 | 31 | | | |

Viewpoints
Opinions/Letters
Basic Rules

AIRPORT PEDESTRIAN TRANSPORTATION ALTERNATIVES By Pete Ellis - It isn't necessary that every flight arrival and departure at Ketchikan International be met and the only requirement should be that transportation be available on a scheduled basis so that passengers having nothing else available can rely upon transport coming across for delivery and pickup at particular times that may require a passenger to wait for the schedule. - More...
Tuesday - December 16, 2008

On corruption... By Geoff Brandt - Back, a lot of years ago, I sent a "care-package" or two up to Palmer and my friend George Holman, the former state senator and Power Broker from Bethel. Maybe it was '82, or '83? Have to look it up when I have time... - More...
Tuesday - December 16, 2008

Gas Prices - Is Ketchikan #1? By Sandy Powers - I just read an interesting article on CNNMoney.com, called "Uh-oh: Gas prices on the rise". It states that the national average price for a gallon of gas rose to $1.663 from $1.66 the previous day. Uh-oh, indeed. The article went on to say, "Two states still have average regular unleaded gas prices of $2 and higher. The highest gas prices are in Alaska, at $2.689 a gallon. The remaining 48 states and the District of Columbia have regular unleaded gas prices below $2. The cheapest gas prices are in Missouri, at $1.477 a gallon." - More...
Tuesday - December 16, 2008

Gas Prices By Lisa Hydock - I agree with Mr. Vitorino. Although I have been going to the Department of Energy website to file a complaint of price gouging since September, it seems to have done very little to help Ketchikan residents. - More...
Tuewsday - December 16, 2008

Gas Prices, you know it!!! By Ed Vitorino - Found out more on what we need to do on the matter of fuel prices. - More...
Tuesday - December 16, 2008

Stolen Christmas Siberian Husky By Deborah Harney - I would like to cry "Bah-Humbug and stop thief" to whomever stole our Siberian Husky Christmas decoration Saturday night (13th December). - More...
Tuesday - December 16, 2008

Public Apology By Alan R.(Rudy)McGillvray - I hereby publicly apologize for any seemingly anti- anything remarks I made in my last letter to the editor of SitNews. Umbrage should have been taken. - More...
Tuesday - December 16, 2008

Ketchikan's Christmas Tree By Lorrie E. Gunyah - Whose idea was the location for the Christmas Tree? A bad one I must say because it was always a BEAUTIFUL sight to see it on the dock by the Ketchikan Visitors Bureau, not TOO Late to put it BACK THERE, after all it is a joyful event for everyone, not just cause somebody wanted it in that location, who knows. - More...
Tuesday - December 16, 2008

Christmas Tree - I too am disappointed By Marie Jeanne Cadle - Each year I look forward to the sight of the Christmas tree downtown. In years past it was next to the original visitor center where you could see it driving both north and south and while you were walking or shopping down town. - More...
Tuesday - December 16, 2008

Christmas Tree By Suzan Thompson - Just finished reading the letter regarding the placement of the city's Christmas tree. If anybody really believes that Mayor Weinstein sits at home in his Grinch suit trying to figure out how to hide the community Christmas tree, they're just knocking back a little too much eggnog. - More...
Tuesday - December 16, 2008

Christmas Tree By Don Loughman - I probably won't be the first person to note that Alan R. McGillvray's letter appears to break Sitnews' basic rules. - More...
Tuesday - December 16, 2008

Drive to the Capitol - Palin By Christopher Wright - I'm not particularly a Palin supporter but this letter is really digging deep for something to whine about. In fact, my first time to Juneau was through Canada and I LIVE in Alaska. Juneau isn't even available from most of Alaska unless you have the money for a plane ride - which we sure don't. - More...
Tuesday - December 16, 2008

Gas Prices & Bridge to Nowhere By Chris Barry - Well, if you all want them to drop the gas prices, then stop being a bunch of whiny babies and boycott them as best you can. Stop driving your vehicles as much as possible and start riding the Bus or carpooling or walking to work and the store. - More...
Tuesday - December 16, 2008

Gas Prices By Kerry Foster - You can do something about high automotive gasoline prices. - More...
Tuesday - December 16, 2008

More Letters/Viewpoints
Webmail your letter or
Email Your Letter To: editor@sitnews.us

---

Articles & photographs that appear in SitNews may be protected by copyright and may not be reprinted or redistributed without written permission from and payment of required fees to the proper sources.