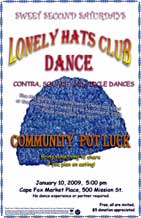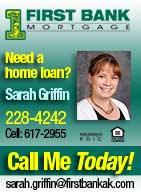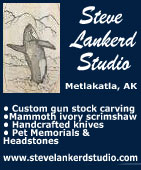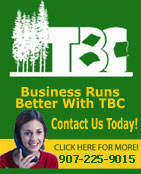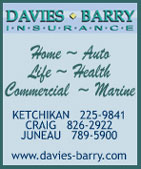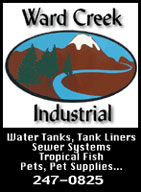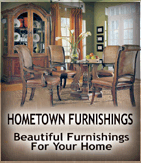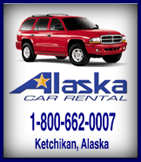 Contact


Webmail Letters


News Tips


Search Sitnews


Copyright Info


Archives
Today's News


Alaska


Ketchikan


Top Stories


U.S. News


U.S. Politics


Stock Watch


Personal Finance


Science News


US Education News


Parenting News


Seniors News


Medical News


Health News


Fitness


Offbeat News


Online Auction News


Today In History


Product Recalls


Obituaries
Quick News Search


Alaska


Ketchikan


SE Alaska


Alaska News Links
Columns - Articles


Dave Kiffer


Fish Factor


Career Success Stories


Parnassus Reviews


Chemical Eye On...


George Pasley


More Columnists
Ketchikan


Our Troops
Historical Ketchikan


June Allen


Dave Kiffer


Louise B. Harrington
Recognition


Match of the Month


Asset Builders
Ketchikan Arts & Events


Ketchikan Museums


KTN Public Library


Parks & Recreation


Chamber
Lifestyles


Home & Garden


Food & Drink


Arts & Culture


Book Reviews


Movie Reviews


Celebrity Gossip
On the Web


Cool Sites


Webmaster Tips


Virus Warnings
Sports


Ketchikan Links


Top Sports News
Public Records


FAA Accident Reports


NTSB Accident Reports


Court Calendar


Court Records Search


Wanted: Absconders


Sex Offender Reg.


Public Notices
Weather, Webcams


Today's Forecast


KTN Weather Data


AK Weather Map


Ketchikan Webcam


SE AK Webcams


Alaska Webcams


AK Earthquakes


Earthquakes
TV Guide


Ketchikan
Ketchikan Phone Book


Yellow Pages


White Pages
Employment


Employment
Government Links


Local Government


State & National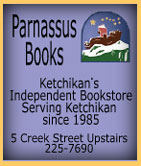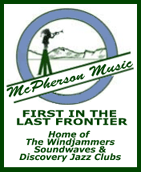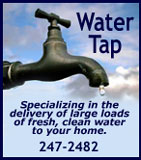 Monday
January 12, 2009



Ketchikan
Front Page Photo By CARL THOMPSON

Ketchikan: Bridge, Gas Prices, Weather were Top Stories; Ketchikan's Bridge Returns To The National Stage By DAVE KIFFER - It's Baaaaaaack!!!

Ketchikan's "Bridge to Nowhere" made a big return to the national spotlight in the Fall of 2008 when Alaska Governor Sarah Palin used her action "canceling" the bridge project as a major plank in her "reformist maverick" agenda in seeking the Vice Presidency of the United States.

Alaska Governor Sarah Palin
Photo courtesy Office of the Governor

Palin was named as John McCain's running mate on the Republican national ticket in late August and her campaign dominated news statewide through the November election. McCain and Palin lost the election to Barak Obama and Joseph Biden.

The bridge was center stage when Palin told the national press corps numerous times that she had said "no way, no how" to the controversial bridge project.

Palin had made the decision earlier in the year to take the "two high bridges" option - the preferred alternative of both the community and the state Department of Transportation - off the table because of costs estimated at more than $350 million.

At year's end, the state DOT was still working to come up with a new "preferred" alternative for Gravina Access, including potentially smaller bridges or "enhanced" ferry service.

What Goes Up, Doesn't Necessarily Come Back Down

Rising fuel prices dominated the discussion in Ketchikan for much of the year. First of all, prices rose dramatically over the spring and summer, mirroring the cost of fuel elsewhere and causing local officials to scramble to come up with enough funds to cover heating costs in schools and elsewhere.

There was a also a big jump in suspected fuel thefts over previous years with residents, especially those outside of town, reporting numerous cases of oil and gas disappearing from tanks, boats, and cars. - More...
Monday - January 12, 2009

Alaska: Governor Palin Says to Media, "There You Go Again" - Alaska Governor Sarah Palin on Thursday expressed dismay at continuing efforts in the media to take her comments out of context to create adversarial situations.

Ironically, the latest media eruption concerning the governor came out of an interview she gave to a filmmaker who is creating a documentary on distortions by the national press.

Gov. Palin gave the interview last Monday as one of many voices contributing to the film "Media MalpracticeHow Obama Got Elected," concerning the performance of the media last fall. The filmmaker posted excerpts from the interview on YouTube.com, which then led to misleading reports in the press.

Particularly troubling, according to a news release by the Governor, was a post on Politico.com titled, "Palin: Media Goes Easy on Kennedy." The headline inflames the governor's quote in the transcript, in which she answered a question about media treatment of the prospect that Caroline Kennedy would be appointed to the U.S. Senate: "It's going to be interesting to see how that plays out and I think that as we watch that we will perhaps be able to prove that there is a class issue here also that was such a factor in the scrutiny of my candidacy versus, say, the scrutiny of what her candidacy may be."

"I was not commenting at all on Caroline Kennedy as a prospective U.S. senator, but rather on the seemingly arbitrary ways in which news organizations determine the level and kind of scrutiny given to those who aspire to public office," Gov. Palin said today. "In fact, I consider Ms. Kennedy qualified and experienced, and she could serve New York well."

The governor's interview came as news organizations pursued erroneous and often outrageous leads on a variety of non-issues stated the news release. - More...
Monday - January 12, 2009

Ketchikan: KGH Announces Presentation of Final Draft of the Site and Facility Master Plan - Ketchikan General Hospital is inviting the public to attend a presentation of the final draft of the site and facility master plan. The presentation will be in the Four Seasons Café on the ground floor of the hospital from 7:30 a.m. to 9:00 a.m. and again from 1:00 p.m. to 2:30 p.m. Tuesday, January 13, 2009. The presentation will include 3-D visual representations, the phased construction plan, and the cost estimate.

Starting in May 2008, hundreds of participants have attended more than 50 meetings to help plan for future changes in the hospital, ancillary, support services, and clinics.

Ketchikan General Hospital CEO, Patrick Branco, said "The diversity of participants, including physicians, other health care providers, employees, community representatives, patients and family members, have contributed to the outcome. We feel the plan is truly the best alternative to meet projected demand, accommodate changes in service, and enable evolution to allow KGH to deliver exceptional medicine and compassionate care well into the future." - More...
Monday

Fish Factor: Catch limits for this year's upcoming fishery to be decided By LAINE WELCH - Halibut managers and industry stakeholders meet this week in Vancouver, B.C. to decide on catch limits for this year's upcoming fishery, which usually begins in early March. Harvesters are bracing for a 10 percent coast-wide reduction to 54 million pounds, covering fishing grounds from the West Coast and British Columbia to the farthest reaches Bering Sea.

Alaska always gets the lion's share of the halibut catch and will get 46 million pounds of the fish, if the International Pacific Halibut Commission goes along with the scientists' recommendations. That's down from 50 million pounds last year. Southeast Alaska fishermen would see the biggest hit - a catch of just 4.5 million pounds is a drop of nearly 30 percent for the second year in a row.

The IPHC will also consider several new management proposals - one requests the continued use of electric or electric assisted sport fishing reels to benefit older or disabled anglers, especially in deeper waters. It says not doing so discriminates against people with physical limitations.

Two proposals ask for clarifications of filleting sport caught halibut at sea. Another asks that qualified harvesters be allowed to retain halibut taken in pots along with sablefish in area of the Bering Sea. Pots are frequently used by fishermen instead of hook and line gear to prevent killer whales from stealing the sablefish, but current rules demand that all halibut taken as bycatch in the pots must be discarded. The halibut can't be safely returned to the sea, the proposal states, because the whales gather to quickly gobble them up. Other proposals ask that size limits for halibut be eliminated, and for the state of Alaska to develop a harvest tag program for all recreational anglers to get more accurate counts of their catches. - More...
Monday - January 12, 2009

Ketchikan: Community-wide 'Child Find' Underway - The Ketchikan Gateway Borough School District is currently conducting a community-wide Child Find for children ages 3-21 who may be eligible for free special education services.

Special Education covers a wide range of disability categories under which students may qualify for additional services in the school setting. They include learning disabled, emotionally disturbed, other health impaired, hard of hearing, deaf/blind, deaf, orthopedically impaired, speech impaired, early childhood developmental delay, autism, vision impaired, traumatic brain injury, mental retardation, and multiply disabled.

Children who are suspected of having any one or more of the disabilities may, after classroom intervention, be referred for a special education evaluation. This evaluation may include parent input, academic and cognitive assessment, classroom observation, and other information provided by teachers and staff. - More...
Monday - January 12, 2009




Public Meetings

Ketchikan

CLASSIFIEDS

Publish ad
Please select the proper category before posting.




CLASSIFIEDS' CATEGORIES

Announcements and
Help Wanted
For Sale / Free Stuff
Garage Sales
Homes / Apts/ Property
Pets
Wanted
Lost & Found
Local Services
Publish your ad




December 2008
Front Page Archives

| | | | | | | |
| --- | --- | --- | --- | --- | --- | --- |
| S | M | T | W | T | F | S |
| 30 | 01 | 02 | 03 | 04 | 05 | 06 |
| 07 | 08 | 09 | 10 | 11 | 12 | 13 |
| 14 | 15 | 16 | 17 | 18 | 19 | 20 |
| 21 | 22 | 23 | 24 | 25 | 26 | 27 |
| 28 | 29 | 30 | 31 | 01 | 02 | 03 |
| 04 | 05 | 06 | 07 | 08 | 09 | 10 |

Viewpoints
Opinions/Letters
Basic Rules

Thanks to the Snow Removal Crews By Chief Edward Talik - Weather, like we have had for the last couple of weeks, can be dangerous. It's a good idea to stay put while the plows make their first pass. Staying put; however, is not always an option. The men and women of public safety, for example, must continue to provide services regardless of the conditions. Last week's storm placed heavy demands on both police and fire. The dedicated Public Works snow removal crews made meeting those demands much easier and safer. - More...
Tuesday - January 06, 2009

Boys and Girls Club Seeks New Location By Chris Corrao - The Boys and Girls Club's First Avenue location closed this October due to building concerns, leaving many kids without a place to go after school. Staff is currently seeking a new location to house the Club. The support of parents and community members has always been a very important piece of our daily operations at the Club and we are open to any suggestions that the community may have as to a new location for the Club. - More...
Tuesday - January 06, 2009

Fuel Prices in Southeast Alaska By Capt. Dan Nutt - Having noticed a few letters concerning the fuel prices and how that is related to the barges that bring the fuel, I wanted to clarify a couple points and hopefully provide a better picture of the fuel transportation issue for you. - More...
Tuesday - January 06, 2009

Fish Traps By Rudy McGillvray - In light of the high price of deisel fuel for boats, perhaps fish traps are not a bad idea. They are and were the most efficient way to catch fish. They just need better management. - More...
Tuesday - January 06, 2009

50 Years By James Schenk - Well it's been fifty years since I landed in a PBY with my mom, I was born in Michigan, and now I was landing on the waterfront of Ketchikan, at a place called Ellis Air. I was going to learn what it meant to be an Alaskan over the next fifty years, I still wonder where those years went. - More...
Tuesday - January 06, 2009

Go Angie, Safe Trail, Mush Along!! By Sarajustine Black and Pam Christianson - Ketchikan's own Angie Taggart, daughter of John and Charlene Taggart, is in pursuit of one of her personal goals - the Iditarod 2010. The Delta Kappa Gamma International Society - Epsilon Chapter is happy to announce their full fledge support of one of their teacher sisters. Angie is a first grade teacher at Houghtaling Elementary School who left for Knik at the start of Christmas vacation. Our chapter members have contributed $700 towards her efforts and know that other groups are doing the same. Since being in Knik, she has been running dogs from Ray Reddington's kennel. Angie has completed the Aurora 40/40 race in December. - More...
Tuesday - January 06, 2009

Thank You Volunteers By Franny Weihing - I want to thank the four volunteers that gave my dad (Dale Gilmore) a ride to our house on Christmas day and picked him up and took him back to long term care. - More...
Tuesday - January 06, 2009

Investigation into Alaska gasoline prices By Ed Vitorino - As you know i've been posting comments on fuel prices a few times. Well, after writting to the State of Alaska's Office of the Attorney General, I got a response dated December 30th, 2008. The office is currently investigating Alaska gasoline prices and they hope to have some results for the investigation on their website by the end of this month. We'll see what happens. - More...
Tuesday - January 06, 2009

Cowards of Our Destiny, part two. By Don Hoff Jr. - The State of Alaska and the federal government like to blame the subsistence users for the exploitation and near extinction of our herring fisheries. Meanwhile, they allow the commercial fishing industry to over-harvest our fish. Picking seaweed is unlawful anywhere in Alaska except a few places in Southeast. How absurd is that? - More...
Tuesday - January 06, 2009

Let's be safe on our roads. By Kathleen Wendt - Winter is here and along with it comes poor driving conditions. It is the time for extra care and driving responsibly with patience and consideration. - More...
Tuesday - January 06, 2009

Time is running out and the solution is so simple... By John Kelsch - It's critical that Congress get the investors back into the markets! The only way to do that is to make the "capital gains tax" (a.k.a. "Investors Tax") permanent or something similar! - More...
Tuesday - January 06, 2009

Singing Christmas Tree By Al and Carol Johnson - I want to take the moment to express my thanks to the crew at Clover Pass Church for the again, wonderful Singing Christmas Tree program. To have this seasonal tradition repeated for the 27th year is a testimony to an expression for the Love of Jesus. - More...
Tuesday - January 06, 2009

Thank You By Liz Hook - The members of North Tongass Fire Volunteer Fire Department would like to thank the staff at North Point Higgins Elementary School for being our partners in "adopting a family for the holiday". Not only did the staff at North Point Higgins Elementary School help us find the Peavey's they also opened their hearts and joined NTVFD in their efforts to "adopt" a family for the holidays. They generously donated gifts for the whole Peavey family along with all the food items that were collected from this years "Breakfast with Santa". - More...
Tuesday - January 06, 2009

Gas Prices, You know it ! By Ed Vitorino - Yes, we are going to keep talking about it. This time I find it funny and very interesting of how these fuel stations are ripping off the tax payers (at the pump) and not to mention friends and neighbors of the fuel station owners. Are they really your friends at that point? - More...
Tuesday - January 06, 2009

Christmas Tree By M.J. Cadle - I am very glad to hear the Christmas tree will be back in its usual location next year bringing a smile to all who can so easily view it there. Thank you Diane Naab for filling us in on the reason. And thank you to all who make it happen! - More...
Tuesday - January 06, 2009

Better lives because of strong leaders By Shannon Nelson - January is the month we celebrate two great leaders Martin Luther King Jr and Elizabeth Peratrovich. I would like to ask whoever may be planning an event to please let the general public know when and where we can be a part of the celebration of these two wonderful people who set their lives apart to insure a better life for all of us. - More...
Tuesday - January 06, 2009

Complaints about roaming cats By Alice Bajno - I love my garden too. But I think a living, breathing creature is beautiful and I don't make a fuss when my neighbor's cat uses my garden as a litter box. I just clean it up and get on with life. There are many much more troubling, serious issues that could appear in your life at any moment. Something tragic could happen and you would find these little interruptions so trivial and ridiculous. Life is not meant to be perfect. Consider all the blessings in your life and learn to live with your neighbors and all of God's creatures. After all, they are here for our enjoyment. Trapping and removing someone's pet to a shelter is absurd. How about talking to your neighbor first. It is the spoiled brat mentality of so many Americans who live comfortably and forget all that is good in their lives that makes this type of behavior reprehensible. - More...
Tuesday - January 06, 2009

More Letters/Viewpoints
Webmail your letter or
Email Your Letter To: editor@sitnews.us

---

Articles & photographs that appear in SitNews may be protected by copyright and may not be reprinted or redistributed without written permission from and payment of required fees to the proper sources.