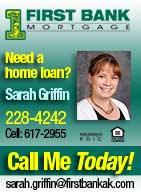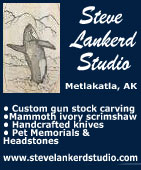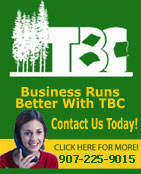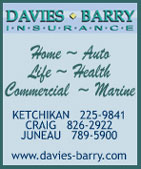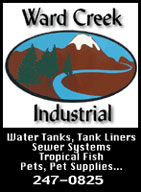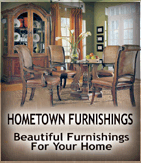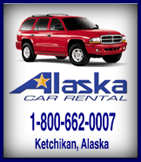 Contact


Webmail Letters


News Tips


Search Sitnews


Copyright Info


Archives
Today's News


Alaska


Ketchikan


Top Stories


U.S. News


U.S. Politics


Stock Watch


Personal Finance


Science News


US Education News


Parenting News


Seniors News


Medical News


Health News


Fitness


Offbeat News


Online Auction News


Today In History


Product Recalls


Obituaries
Quick News Search


Alaska


Ketchikan


SE Alaska


Alaska News Links
Columns - Articles


Dave Kiffer


Fish Factor


Career Success Stories


Parnassus Reviews


Chemical Eye On...


George Pasley


More Columnists
Ketchikan


Our Troops
Historical Ketchikan


June Allen


Dave Kiffer


Louise B. Harrington
Recognition


Match of the Month


Asset Builders
Ketchikan Arts & Events


Ketchikan Museums


KTN Public Library


Parks & Recreation


Chamber
Lifestyles


Home & Garden


Food & Drink


Arts & Culture


Book Reviews


Movie Reviews


Celebrity Gossip
On the Web


Cool Sites


Webmaster Tips


Virus Warnings
Sports


Ketchikan Links


Top Sports News
Public Records


FAA Accident Reports


NTSB Accident Reports


Court Calendar


Court Records Search


Wanted: Absconders


Sex Offender Reg.


Public Notices
Weather, Webcams


Today's Forecast


KTN Weather Data


AK Weather Map


Ketchikan Webcam


SE AK Webcams


Alaska Webcams


AK Earthquakes


Earthquakes
TV Guide


Ketchikan
Ketchikan Phone Book


Yellow Pages


White Pages
Employment


Employment
Government Links


Local Government


State & National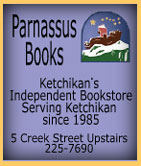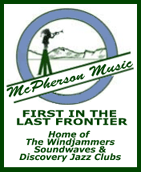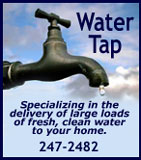 Tuesday
December 23, 2008



Ketchikan Residents Protest High Gas Prices
As approximately 30 Ketchikan residents protested the high price of gas in the frigid cold Saturday morning, local gas prices began to drop. Since Friday, the price of gas has dropped by more than a dollar at most stations. The protest was organized by Ketchikan resident Ken Horn. Gas prices drop during the protest: Amazing timing, PR 101 or just a coincidence? The lowering of local gas prices was attributed to a reduction in the supplier's price according to a Ketchikan Daily News' article [Local gas prices drop, subscription required].
Front Page Photo By LAURA CHARLTON

Ketchikan: Smoke Detectors Save Ketchikan Residents - "Working smoke alarms" are credited for saving the lives of Rex and Sonja Westergard in an early Saturday morning house fire here in Ketchikan said Ketchikan Fire Chief Jim Hill.

Results of the fire on the exterior of the home at 3826 Hillside Road in the area of the fire's orgin.
Photo courtesy Ketchikan Fire Department

The call came in to 911 dispatchers at 2:25 AM Saturday for a house fire at 3826 Hillside Road. First arriving units were on the scene in less than five minutes. When firefighters arrived, two of the occupants were outside. A third occupant was briefly unaccounted for, but it was soon learned he had spent the evening with relatives.

The owners of the home credit "smoke alarms with saving their lives." When they heard the smoke alarms, the house was filling with smoke. 911 dispatchers advised the occupants to evacuate.

The Cold weather hampered firefighting efforts with early morning temperatures near 17 degrees. Frozen equipment and slippery conditions made fighting the fire difficult. Fire damage was confined to the lower level of the residence but smoke damage was significant on the upper levels of the home. Preliminary fire-loss estimates are $200,000 with $100,000 damage to the structure and about $100,000 in damages to the contents of the residence. - More...
Monday - December 22, 2008

Alaska: Permit and Vessel License Renewal Available Online - The Commercial Fisheries Entry Commission (CFEC) has created a new online permit and vessel license renewal service now available to Alaska's fishing community. Permit holders can renew permit and vessel licenses for the 2009 fishing season online.

The online renewal system is secure and easy to use. Within just a few weeks of the November 24, 2008 start, more than 1,000 renewal transactions have been completed. "We are very excited that the online service has proved to be so popular with residents and non-residents alike," said Yvonne Miller, CFEC Licensing Supervisor. "So far, Alaskans representing every region of the state have successfully used the online system." - More...
Monday - December 22, 2008

Alaska: From naughty to nice: Bothersome beavers behaving, at least for now - Maybe they heard about Santa, or maybe they just got tired of volunteers undoing their work, but it appears the beavers in the Dredge Lakes area have ceased plugging culverts, felling trees and repairing dams.

Dredge Lake beavers interacting
Photo courtesy Tongass Forest Service

That's the word from a local group of volunteers that has been working with the Juneau Ranger District to alleviate problems the beavers were causing for fish and recreationists. The beavers obstructed fish passage by blocking culverts, and caused flooding on the area trails with dams.

What to do about the Dredge Lake beavers has long been a contentious issue in the community. The matter came to a head about a year ago, when Juneau District Ranger Pete Griffin announced plans to cull the rodents. Those plans met with opposition from some community members who believed there was a better solution.

"The real objective was not necessarily to reduce the beaver population, but to keep the trails dry and the fish passages open at the least cost to government," said Griffin, a wildlife biologist by training. "Some folks wouldn't accept this low-cost, purely scientific approach."

A group of volunteers stepped forward last December and presented a plan to Griffin for daily monitoring of the area, and working with the Forest Service to clear culverts and alter dams. Griffin agreed to let the volunteers try their approach.

For the past year, up to 15 volunteers, including members of the Juneau Parks and Recreation Department hiking group, students from Juneau Youth Services and the high school football team, have worked with the Forest Service on the project.

Fisheries Biologist Pete Schneider and Forester March Scholten are just two Juneau Ranger District employees who assisted the group by providing GPS data on of beaver dam locations, along with information on environmental requirements for beavers.

"I appreciate the volunteers' efforts to strike a balance between maintaining a variety of recreation opportunities while at the same time supporting the habitat needs of beavers," said Schneider. - More...
Monday - December 22, 2008

Fish Factor: Economic chaos on Wall Street trickles down to docks By LAINE WELCH - Cod prices dropped 20-cents in Kodiak last week, from 65- to 45-cents a pound. It's a sure sign that the economic chaos on Wall Street has trickled down to the docks. The global credit crunch is stalling or stopping seafood commerce, and cod is piling up in local freezers.

"There's just so much uncertainty," said John Whiddon, manager at Island Seafoods.

"It's scary," echoed Tuck Bonney, operations manager at Alaska Pacific Seafood.

Like so many others, the seafood industry depends upon a long chain of buying and selling to carry out its business.

"Processors buy from fishermen, who then sell to wholesalers who sell to retailers and so on. When things are working normally, a line of credit is a standard part of the business. And many of these companies have been doing business together for decades," said Gunnar Knapp, fisheries economist at the University of Alaska/Anchorage.

If anyone along the chain runs into a credit glitch, it gums up the whole works.

"What it boils down to," Knapp said, "is that businesses are finding it a lot harder to borrow money on credit, partly because the businesses who lend out the money are experiencing difficulties. Money is short and they are extra cautious about who they want to lend to."

Currency exchange rates are also getting whacked around worldwide. That's important to watch because seafood accounts for fully half of Alaska's total exports.

"You need to consider where in the world it is going," Knapp said.

In just the past few months, for example, the value of the Euro has tanked while the Japanese yen has strengthened. That's lucky timing for Alaska crabbers, as Japan bought 65% of the red king crab pack this winter.

"This is a global economic crisis and many of Alaska's competitors may have the same or worse credit and market problems. To the extent they are unable to supply markets, this could benefit the Alaska industry," Knapp speculated.

The global recession could reduce demand for higher priced seafoods, and boost interest in less pricey products. Fishermen should also get a break from high fuel prices over the next few months. - More...
Monday - December 22, 2008

Columns - Commentary

GEORGE PASLEY: THE STORY OF CHRISTMAS, AND WHAT IT MEANS - One of my favorite experiences as a pastor is to tell children the Christmas story using a crèche, or nativity scene.

A nativity scene is a three dimensional depiction of the characters and setting of the birth of Christ. Most will have some depiction of either a stable, or at least a manger in which the baby Jesus is lying. They will also have Mary and Joseph, shepherds, at least one sheep and perhaps a cow and a donkey, and three figures representing the magi. Possibly they might have camels, and frequently some sort of angel which ideally would be somehow placed above all of the characters.

Persons of all ages love nativity scenes but they seem especially inviting to children, perhaps in part because they seem like toys. I've watched many children who were being restrained by their parents because they wanted to pick the characters up and play with them! That's why they make a great tool for telling and teaching the story about Christmas, the birth of Christ. - More...
Monday - December 22, 2008




Public Meetings

Ketchikan

CLASSIFIEDS

Publish ad
Please select the proper category before posting.




CLASSIFIEDS' CATEGORIES

Announcements and
Help Wanted
For Sale / Free Stuff
Garage Sales
Homes / Apts/ Property
Pets
Wanted
Lost & Found
Local Services
Publish your ad




December 2008
Front Page Archives

| | | | | | | |
| --- | --- | --- | --- | --- | --- | --- |
| S | M | T | W | T | F | S |
| 30 | 01 | 02 | 03 | 04 | 05 | 06 |
| 07 | 08 | 09 | 10 | 11 | 12 | 13 |
| 14 | 15 | 16 | 17 | 18 | 19 | 20 |
| 21 | 22 | 23 | 24 | 25 | 26 | 27 |
| 28 | 29 | 30 | 31 | | | |

Viewpoints
Opinions/Letters
Basic Rules

Thank you to N.T.V.F.D & Pt. Higgins Elementary By Jessica Peavey - I want to say a huge thank you to the North Tongass Volunteer Fire Department for adopting our family this year for Christmas. Also, a big thank you to Pt. Higgins Elementary for thinking of our family when it came time to choose! - More...
Tuesday AM - December 23, 2008

In the Eyes of Santa By Santa - I had the privilege of visiting your fair town of Ketchikan recently for a beautiful tree lighting ceremony! In this year of many firsts, it was wonderful to hear that Ketchikan was reviving a fabulous tradition inviting me to light the town Christmas tree! As I approached the dock in the city's fine Fire Engine, what to my wandering eyes appeared? A sea of smiles from children of all ages waiting in joyful anticipation. As Mayor Weinstein and Mayor Kiffer joined in, we three announced with glee the lighting of your most beautiful Christmas tree! - More...
Tuesday AM - December 23, 2008

Elections By Cecelia Johnson - The Indian Reorganization Act (IRA) council elections are upcoming and gives you a chance to have a voice in who you think could fulfill a leadership position. With this privilege think and vote for: - More...
Tuesday AM - December 23, 2008

Cheapest gas By Katie Parrott - Just FYI to those of you concerned with gas prices, Gas at Last by Tatsuda's has gas for $1.99/gallon, as of Monday night. (But they don't have a sign, so you have to look on the pumps to confirm the price.) It might be the cheapest gas on the Rock right now. Does anyone know of another station, out North or South maybe, with cheaper? I say let's only patronize those stations that are offering the lowest price. Maybe it will drive the other prices down even more. - More...
Tuesday AM - December 23, 2008

Keep Looking Up By Ardath Piston - I would like to thank all of the people involved in putting up the Christmas tree downtown. If one parks their car and walks over to it, they might be amazed at what they can see in our night sky. Just last week we were fortunate enough to view not only a magnificent full moon, but also a meteor shower. Such a display puts things in perspective. - More...
Tuesday AM - December 23, 2008

Ketchikan Community Chorus Chrismas Program By Judith Green - On Sunday afternoon, a lovely cold clear afternoon, and wonderful choral music was heard at the Presbyterian Church by the Ketchikan Community Chorus, directed by Steve Kinney.
There were solos and a men's quartet along with the full chorus. At the end of the program the audience was invited to join the chorus in singing Handel's Hallelujah Chorus and some traditional Chrismas songs. - More...
Tuesday - December 23, 2008

If You Don't Volunteer, You Can't Complain! By Charlotte L. Glover - I was glad to see Diane Naab's letter explaining the position of the downtown Christmas tree. I attended the tree lighting ceremony with two very excited little boys. We enjoyed the singing of the Tongass School, the free refreshments and we were happy to be out of the rain in the spacious covered shelter. The free holiday stockings full of fruit, nuts and toys were deluxe.Those of us who actually PARTICIPATED in the event had nothing but happy smiles on our faces. I think the Chamber of Commerce and the Downtown Steering Committee did a fabulous job at kicking off our holiday season. And I know Sockeye Sams and Tongass Trading sure did not mind the many of us who took time to shop that afternoon while we were on the dock! - More..
Tuesday AM - December 23, 2008

Christmas lights By Dalton Fox - I would like to express my apprieciation for the great job Northland services does in decking out there building for Christmas. I have always been an fan of their great decorations.I want to say I also enjoy so many of the beautifully decorated houses as we commute around Ketchikan. - More...
Tuesday AM - December 23, 2008

Christmas tree By Trygve Westergard - I would like to recommend a place for the Christmas tree if we have to move at again. What about the little park where the eagle is? That way it can be seen by both lanes of traffic. - More...
Tuesday AM - December 23, 2008

While you're talking about trees... By Kimberly Groves - I have read many letters concerning the placement of the town Christmas tree. This really has nothing to do with that, as I no longer live in Ketchikan, so I do not know the current location of the Christmas tree, as opposed to where it should be. - More...
Tuesday AM - December 23, 2008

Gas Prices By Travis Tippetts - How long have these high gas prices been the topic of every water cooler conversation? If asked, I dare say that most every resident would rate this as their number one issue. Is the gas issue not news worthy! How many powder puff articles have we been bombarded with while this "real" story is being ignored. I feel the media is negligent in the covering of this story. Where are the tough questions and raw information that will let us make an educated decision as to any price gouging? Power is in an informed public. People perpetuating injustices thrive in information vacuums. - More...
Tuesday AM - December 23, 2008

Price gouging-grab your ankles By Dr. Ed Fry - Even though we live in Florida, we often think about Ketchikan daily because we have a prestnet that started her life there. - More...
Tuesday AM - December 23, 2008

Price Gouging? By Robbie King - I just moved to Ketchikan from Minnesota in September. It is my understanding, (and I may be off here) that there was a petition and even a city council meeting talked about how high the prices were. The outcome of which was a few choice people saying that the gas stations wouldn't do that and then they quoted exactly what the people who mark the prices told them. - More...
Tuesday AM - December 23, 2008

Good Job By Cecilia DuPree - Way to go Ken Horn and supporters of lower gas prices! My pocket book thanks you! - More...
Tuesday AM - December 23, 2008

Protest By Jerilyn Lester - I want to thank Ken Horn for organizing the gas price protest and for calling me to let me know about it. It went off without a hitch in spite of the cold. There were lots of car horns in support and several people stopped to talk to us about their thoughts and to say thanks. Well it worked!!! - More...
Tuesday AM - December 23, 2008

Gas prices By Harold Carpenter - As a by-product of higher fuel prices, how have your other prices reacted? Here outside, groceries & other consumer prices all rose in proportion to fuel because of production & transportation costs. - More...
Tuesday AM - December 23, 2008

More Letters/Viewpoints
Webmail your letter or
Email Your Letter To: editor@sitnews.us

---

Articles & photographs that appear in SitNews may be protected by copyright and may not be reprinted or redistributed without written permission from and payment of required fees to the proper sources.