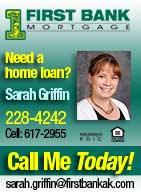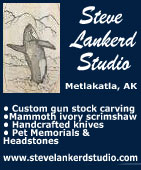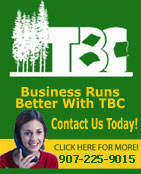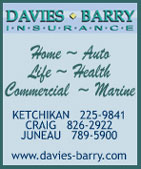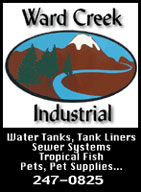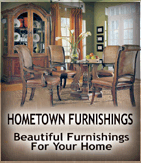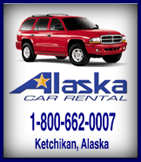 Contact


Webmail Letters


News Tips


Search Sitnews


Copyright Info


Archives
Today's News


Alaska


Ketchikan


Top Stories


U.S. News


U.S. Politics


Stock Watch


Personal Finance


Science News


US Education News


Parenting News


Seniors News


Medical News


Health News


Fitness


Offbeat News


Online Auction News


Today In History


Product Recalls


Obituaries
Quick News Search


Alaska


Ketchikan


SE Alaska


Alaska News Links
Columns - Articles


Dave Kiffer


Fish Factor


Career Success Stories


Parnassus Reviews


Chemical Eye On...


George Pasley


More Columnists
Ketchikan


Our Troops
Historical Ketchikan


June Allen


Dave Kiffer


Louise B. Harrington
Recognition


Match of the Month


Asset Builders
Ketchikan Arts & Events


Ketchikan Museums


KTN Public Library


Parks & Recreation


Chamber
Lifestyles


Home & Garden


Food & Drink


Arts & Culture


Book Reviews


Movie Reviews


Celebrity Gossip
On the Web


Cool Sites


Webmaster Tips


Virus Warnings
Sports


Ketchikan Links


Top Sports News
Public Records


FAA Accident Reports


NTSB Accident Reports


Court Calendar


Court Records Search


Wanted: Absconders


Sex Offender Reg.


Public Notices
Weather, Webcams


Today's Forecast


KTN Weather Data


AK Weather Map


Ketchikan Webcam


SE AK Webcams


Alaska Webcams


AK Earthquakes


Earthquakes
TV Guide


Ketchikan
Ketchikan Phone Book


Yellow Pages


White Pages
Employment


Employment
Government Links


Local Government


State & National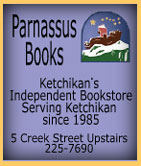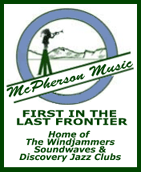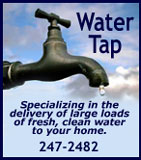 Wednesday - Thursday
January 14-15, 2009



Ice and Fire
Looking across Tongass Narrows to Gravina...
Front Page Photo By JODI ALBERTSON

Alaska: Governor Comments on ANWR Legislation - Senator Joe Lieberman (ID-CT), along with 23 Senate colleagues, today re-introduced legislation to protect the coastal plains region of the Arctic National Wildlife Refuge (ANWR) from the threat of oil and gas exploration. The legislation would provide 1.5 million acres of the land with wilderness designation, reaffirming the original intent of the refuge to provide habitat for Alaska's wildlife.

Quoting a news release from Lieberman's office, while supporters of drilling in the refuge have touted the coastal plain as the largest potential reserve of domestic oil, the U.S. Geologic Survey estimates the amount of commercially recoverable oil would meet no more than two percent of our nation's use at any given time. Additionally, scientific analyses by the U.S. Fish and Wildlife Service conclude that drilling would severely harm the abundant populations of polar bears, caribou, musk oxen, and snow geese in the refuge.

"The Arctic National Wildlife Refuge is a pristine natural treasure that must be preserved for future generations," said Lieberman. "We do not have to choose between conservation and exploration when it comes to our energy future; we can do both simultaneously while moving toward a sustainable and diverse national energy policy."

The bill is co-sponsored by Senators Murray, Stabenow, Whitehouse, Leahy, Cardin, Schumer, Kohl, Feingold, Kennedy, Durbin, Dodd, Boxer, Cantwell, Wyden, Reed, Feinstein, Sanders, Tom Udall, Mark Udall, Harkin, Lautenberg, Kerry, and Klobuchar.

In response to the re-introduction of this legislation, Governor Sarah Palin said, "I am dismayed that legislation has again been introduced in Congress to prohibit forever oil and gas development in the most promising unexplored petroleum province in North America ­ the coastal plain of ANWR, in Alaska."

Palin said in a prepared statement, "Let's not forget: Only six months ago, oil was selling for nearly $150 per barrel, while Americans were paying $4 a gallon and more for gasoline. And today, there is potential for prices to rebound as OPEC asserts its market power, and as Russia is disrupting needed natural gas to Europe, for the second time in three years." - More...
Wednesday - January 14, 2009

Alaska: Governor Announces Challenge to Beluga Listing Decision; Provides Federal Agencies with Notice of Intent to Sue - Alaska Governor Sarah Palin announced today that the State of Alaska filed a notice of intent to file a lawsuit challenging the federal government's decision to list beluga whales in Cook Inlet as threatened under the Endangered Species Act.

"The State of Alaska has worked cooperatively with the federal government to protect and conserve beluga whales in Cook Inlet," said Governor Palin. "This listing decision didn't take those efforts into account as required by law."

The notice of the state's intent to sue was sent to the Secretary of Commerce and the National Marine Fisheries Service (NMFS). It asserts that the listing decision should be withdrawn due to failure to adequately consider conservation or protection efforts by Alaska, failure to provide to Alaska's agencies an adequate written justification for portions of NMFS' final rule not consistent with the agencies' comments, failure to properly document or support its determination that the beluga whales in Cook Inlet comprise a distinct population segment and failure to provide a public review and comment period on significant studies and documentation used to support the listing.

"With this notice of intent, we are informing the federal agencies that, unless corrected, we will file suit due to the decision's failure to comply with provisions of the Endangered Species Act and the Administrative Procedure Act," said Attorney General Talis Colberg. "Failure to consider protection measures already in place and failure to document and support key elements of this decision are major flaws in the final rule." - More...
Wednesday - January 14, 2009

Alaska: ADF&G Releases Results of Sportfishing Economic Study - The Alaska Department of Fish and Game (ADF&G) today released the results of a study measuring the economic importance of sport fishing to Alaska. The report, "Economic Impacts and Contributions of Sportfishing in Alaska", confirms that spending associated with sportfishing in Alaska is considerable and is a significant component of the statewide and regional economies.

In 2007, anglers fishing in Alaska spent nearly $1.4 billion on fishing trips, fishing equipment, and development and maintenance of land used primarily for the pursuit of sportfishing in Alaska. Resident spending was $733 million and nonresident spending was $652 million. A total of 15,879 full- and part-time jobs were supported by money spent on sportfishing in 2007 and accounted for $545 million in total wages and benefits paid to employees and proprietors.

The estimated total spending associated with sportfishing in Southcentral Alaska in 2007 was approximately $989 million. Resident spending was $561 million and nonresident spending was $428 million.

The estimated total spending in Southeast Alaska in 2007 was approximately $274 million. Resident spending was $99 million and nonresident spending was $175 million. - More...
Wednesday - January 14, 2009

Alaska: Alaska $500,000 lottery winner, convicted sex offender attacked By JAMES HALPIN - A man has been arrested seriously beating the winner of Alaska's first $500,000 lottery, who also is a convicted sex offender, according to Anchorage police.

A California man was arrested later Tuesday evening on a felony assault charge for allegedly attacking Alec Ahsoak with a tire iron or metal pipe Tuesday afternoon near an Anchorage mall, police said. Ahosak, 53, was taken to a local hospital with serious head injuries and later rekeased,

Just before Ahsoak was assaulted, the attacker -- identified as Los Angeles resident Brandon J. Hughes, 20 -- approached him to ask if he was the person who won the $500,000 jackpot, according to police.

Whether the attack was motivated by Ahsoak's winning the lottery, which was held to benefit an advocacy group for sexual-abuse victims, or by the widely distributed reports that Ahsoak is a three-time convicted sex-offender, was unclear.

"I've never known of anybody to beat somebody up because of their winning a lottery," police Lt. Dave Parker said. "There was no apparent attempt at robbery. He was struck eight to 10 times, and then he threw his Pepsi at the assailant and he ran for Phyllis' Cafe and the assailant ran off." - More...
Wednesday - January 14, 2009

Alaska Science: Alaska's crumbling northern coastline By NED ROZELL - Esook Trading Post appears as a few dots on United States Geological Survey maps of northern Alaska, but if you travel to its location today, you'll be standing in the ocean. The sea has eaten the former structures and graves that made up the turn-of-the-last-century place of business about 120 miles west of Prudhoe Bay. The demise of Esook Trading Post is a story somewhat typical of the northern coast of Alaska, where the sea is consuming land at rates among the highest in the world.

Christopher Arp of the USGS Alaska Science Center stands on part
of Alaska's eroding northern coast, between Lonely and Cape Halkett.
Photo by Benjamin Jones.

Benjamin Jones went to look for Esook Trading Post not too long ago. A research geographer with the USGS Alaska Science Center in Anchorage, Jones knew of the trading post and was curious to see if anything was left of the site, which once included five buildings and several graves with wooden markers.

Looking back over historical photos and other records, Jones found that another researcher had calculated that the trading post site had lost more than 1,200 feet to the Beaufort Sea from 1949 to 1981, when the last structure was about 60 feet from the ocean. Based on erosion rates, the last building probably disappeared in the mid-to-late 1980s, Jones said, and he didn't see any more grave markers during a snowmachine trip there in spring 2008.

The moral of this story? Don't build too close to the coastline of northern Alaska, where thawing ground makes for some of the most dynamic real estate on the planet. In a recent paper published in the journal Geophysical Research Letters, Jones and his colleagues wrote that on a section of Beaufort Sea coastline north of Teshekpuk Lake, erosion rates increased from about 20 feet per year during the 1950s to the late 1970s to about 40 feet per year during the last five years. They found the changes by comparing different eras of aerial photography of the area. Reasons they gave for the possible increase of disappearing coast included declining sea ice, warmer ocean temperatures, rising sea level, and weakening of permafrost bluffs.

"Taken together, these factors may be leading to a new regime of ocean-land interactions that are repositioning and reshaping the Arctic coastline," Jones and his coauthors wrote. - More...
Wednesday - January 14, 2009




Public Meetings

Ketchikan

CLASSIFIEDS

Publish ad
Please select the proper category before posting.




CLASSIFIEDS' CATEGORIES

Announcements and
Help Wanted
For Sale / Free Stuff
Garage Sales
Homes / Apts/ Property
Pets
Wanted
Lost & Found
Local Services
Publish your ad




Dec. - Jan.
Front Page Archives

| | | | | | | |
| --- | --- | --- | --- | --- | --- | --- |
| S | M | T | W | T | F | S |
| 30 | 01 | 02 | 03 | 04 | 05 | 06 |
| 07 | 08 | 09 | 10 | 11 | 12 | 13 |
| 14 | 15 | 16 | 17 | 18 | 19 | 20 |
| 21 | 22 | 23 | 24 | 25 | 26 | 27 |
| 28 | 29 | 30 | 31 | 01 | 02 | 03 |
| 04 | 05 | 06 | 07 | 08 | 09 | 10 |
| 11 | 12 | 13 | 14 | 15 | | |

Viewpoints
Opinions/Letters
Basic Rules

SALES TAX SEASONAL ADJUSTMENTS By Pete Ellis - So neither the City nor the Borough seem to be interested in providing winter sales tax levy relief to local residents. So is there any interest in assisting with an initiative effort designed to provide a borough wide levy for a winter sales tax of 2% from November through March and a summer sales tax of 8% from April through October with neither tax subject to any exemptions? - More...
Thursday - January 15, 2009

Take the politics out of fisheries decision making By Louise Clark - I agree whole heartedly with Mr. Rauwolf. I was born here nearly 70 years ago and have lived here most of my life and remember very well the unbelieveable masses of herring that once came through this area. - More...
Thursday - January 15, 2009

KPD's Drug Awareness at Kayhi By Joey Tillson - My family and I attended KPD's Drug Awareness Seminar this evening, January 13 at Kayhi. I would like to commend the Ketchikan Police Department, their guest speaker and other organizations that have put forth information regarding drug awareness for our community. - More...
Wednesday - January 14, 2009

WHAT IN THE WORLD CAN FISH AND GAME BE THINKING?? By Andy Rauwolf - On November 6th, the Department of Commerce, National Oceanic and Atmospheric Administration (NOAA) published a request for public comments in the Federal Registry regarding listing Southeast Alaska Pacific Herring Stocks as "Threatened or Endangered." Shortly thereafter, the Alaska Department of Fish and Game announced plans for yet another record herring harvest in Sitka Sound. Out of the seven largest stocks, this herring biomass just happens to be the LAST REMAINING MAJOR HERRING STOCK left in Southeast Alaska. At least five were over exploited under ADF&G management. - More...
Wednesday - January 14, 2009

Fish Traps ill suited for commercial fisheries By Bob Thorstenson - As much as old timers like to romanticize about fish traps, they were a bad idea and will remain a bad idea no matter what the fuel costs are. With the logic shown by Mr. McGilvray and revealed by his idea that the "replaced" gillnetters and seiners would indeed have jobs (pitching fish out of the traps), like some of the "new-age green" logic out there, you'd have to follow that analysis up with a 3rd level, replace drift gillnetting by just doing more purse seining. - More...
Wednesday - January 14, 2009

Fish Traps By Steve Smeltzer - You make an excellent point Rudy. As one who grew up in the era of fish traps, they were efficient, cheap to run, and you only needed two men to watch it. Called trap watchman. There were some interesting times during that era, which have been covered somewhat by Mr. Keiffer. - More...
Wednesday - January 14, 2009

Performing Arts Center By Lallette Kistler - Music and dancing! I remember those happy days (nights) at the Fireside. Wouldn't you like to have them again? We can. Help bring song and dance back to the Fireside in a way that the entire family can enjoy, by supporting the Performing Arts Center project. Downtown is the perfect place for a performing arts center. Most performance events take place during the evening hours when parking is not an issue, and during summer days, cruise ship visitors can use the space for meeting and performance space. More...
Wednesday - January 14, 2009

LIBRARY LOCATION TO THE WEST END By Pete Ellis - So why not review and reflect upon the best location for a new public library as being in the West End and located somewhere in the area between the Plaza and the high school. - More...
Wednesday - January 14, 2009

Enough is Enough at the Ketchikan Public Library By Robert D. Warner - Here we go again! For the second time, the Ketchikan City administration is being told that the Old Main School location will likely not work as a site for a new library. Now there is a parking issue. To date, how much public money has been wasted on this scheme? Tax payers have the right to know this information as they always end up paying the bills. - More...
Wednesday - January 14, 2009

Herring, Hoff, and Ooligan By John Harrington - Don Hoff's letter almost begs for a response. So much of his letter is counterproductive to solving the real problems facing southeast Alaska. - More...
Wednesday - January 14, 2009

Snow Removal By Judith Green - I would like to add my THANK YOU to Chief Edward Talik. Day by day I have realized the huge responsibility and task that faces our road crew and have been grateful for the constancy of the crew and for the well defined plan of operation. - More...
Wedneseday - January 14, 2009

Praise to the plowers By David Hull - I would like to echo Chief Talik's praise to the people who spent most of the holidays sitting behind a steering wheel. While the airport guys got well deserved praise for their efforts and the City Public Works guys absolutely kept things going in town, the DOT guy s efforts were equally challenging and important. - More...
Wednesday - January 14, 2009

Coverage By Al Johnson - In reviewing the "Trooper Report" of 1-11-09 it is noticed that there was a break-in and theft at the Webb residence on Pond Reef Road during the past couple of days. I know our troopers will do their best to solve this break-in. I thank them for their efforts. - More...
Wednesday - January 14, 2009

Gas Prices By Jerilyn Lester - My question to all that live and do business with the two stations on Tongass Avenue is: If the price of $2.49.9 is as low as they can go, how can Tatusada's sell their gas for $1.99 a gallon? The answer is that both Chevron and Safeway are charging you $.50 a gallon to be on that corner and for you to see their signs. - More...
Wednesday - January 14, 2009

Road Crews By Cindi Davis - Hats off to the road crews! You have done Ketchikan proud and kept a smile on your face while doing it. - More...
Wednesday - January 14, 2009

Snow removal By Joe Jacobs - I think the state, borough, and city could have planned and executed snow removal in a safer and more cost efficent manner. As a second year resident I was just dumbfounded seeing the lack of coordination playing out. I think snow removal training and better equipment need to be thought about no matter how much snow we get. - More...
Wednesday - January 14, 2009

Horrible roads.... By Jennie Lawrence - The snow we've received recently has been ridiculous. Of the few times I ventured out and tried to run errands I couldn't help but notice the horrible road conditions. I know, because of the amount of the snow the roads couldn't be in the best condition, however I feel the city could be doing a better job at trying to clear the roads. - More...
Wednesday - January 14, 2009

More Letters/Viewpoints
Webmail your letter or
Email Your Letter To: editor@sitnews.us

---

Articles & photographs that appear in SitNews may be protected by copyright and may not be reprinted or redistributed without written permission from and payment of required fees to the proper sources.