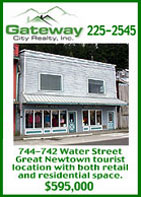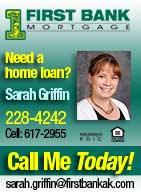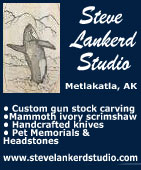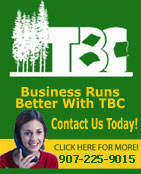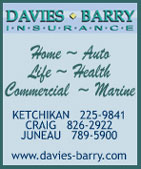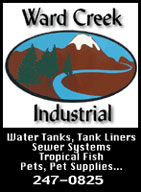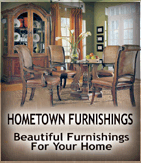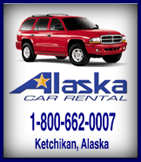 Contact


Webmail Letters


News Tips


Search Sitnews


Copyright Info


Archives
Today's News


Alaska


Ketchikan


Top Stories


U.S. News


U.S. Politics


Stock Watch


Personal Finance


Science News


US Education News


Parenting News


Seniors News


Medical News


Health News


Fitness


Offbeat News


Online Auction News


Today In History


Product Recalls


Obituaries
Quick News Search


Alaska


Ketchikan


SE Alaska


Alaska News Links
Columns - Articles


Dave Kiffer


Fish Factor


Career Success Stories


Parnassus Reviews


Chemical Eye On...


George Pasley


More Columnists
Ketchikan


Our Troops
Historical Ketchikan


June Allen


Dave Kiffer


Louise B. Harrington
Recognition


Match of the Month


Asset Builders
Ketchikan Arts & Events


Ketchikan Museums


KTN Public Library


Parks & Recreation


Chamber
Lifestyles


Home & Garden


Food & Drink


Arts & Culture


Book Reviews


Movie Reviews


Celebrity Gossip
On the Web


Cool Sites


Webmaster Tips


Virus Warnings
Sports


Ketchikan Links


Top Sports News
Public Records


FAA Accident Reports


NTSB Accident Reports


Court Calendar


Court Records Search


Wanted: Absconders


Sex Offender Reg.


Public Notices
Weather, Webcams


Today's Forecast


KTN Weather Data


AK Weather Map


Ketchikan Webcam


SE AK Webcams


Alaska Webcams


AK Earthquakes


Earthquakes
TV Guide


Ketchikan
Ketchikan Phone Book


Yellow Pages


White Pages
Employment


Employment
Government Links


Local Government


State & National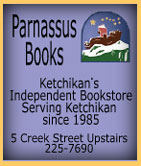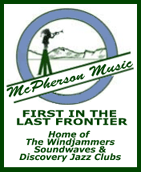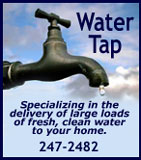 Monday
January 26, 2009



Sam Pitcher Scholarship Winners Announced
L to R: Matthew Johnson, Micah Long, Louise Bryant, Alec Pankow, Victoria Clary, and Kate Guillemette
Front Page Photo by JACK DAVIES

Ketchikan: Sam Pitcher Scholarship Winners Announced - The Sam Pitcher Scholarship Fund Advisory Committee announced that six students, of various ages & demonstrating a wide range of exceptional talents, have been awarded 2009 Sam Pitcher Music Scholarships. The $500 primarily merit based scholarships were awarded to the students who demonstrated exceptional talent and motivation in music. The scholarships will assist the six recipients to attend summer music camps or programs that will provide an opportunity to improve and expand their abilities.

This year's youngest recipient is Micah Long, a 7th grader at Schoenbar Middle School. Micah's primary interest is as a vocalist but she is also interested in improving her piano skills when she attends The Sitka Fine Arts Camp. Micah sings and sometimes solos with her school choir as well as with smaller groups. Micah is the daughter of Kay and Tim Long.

Matthew Johnson is an 8th grader at Schoenbar Middle School who is interested primarily in rock music. Matthew plays both the electric and acoustic guitar as well as trumpet. In addition to playing in a rock band, Matthew also plays in a McPherson Jazz Club band and in the school band. He plans to improve his guitar techniques at The Sitka Fine Arts Camp. His parents are Lorraine and David Johnson.

9th grader Alec Pankow is an extremely versatile musician, playing piano, guitar and bass guitar, clarinet, tuba and vocals. He has played in a variety of bands, both at school and elsewhere, as well as performing in musical theater. At The Sitka Fine Arts Camp, he plans to take a variety of jazz classes as well as learning more about the production side of music. Alec is the son of Andy Pankow and Penny Pedersen.

Louise Bryant is a 10th grader at Ketchikan High School. Louise plays clarinet, tenor sax, and piano. She plays with all the school bands and was chosen to participate in Southeast Honor Band. Louise also won a scholarship in 2008 and attended The Sitka Fine Arts Camp. She plans to return this summer to work on improving improvisation, take jazz band classes, and piano lessons. Louise is the daughter of Pat Bryant.

Somewhat new to Ketchikan but not to music is 11th grader Kate Guillemette. Her primary instrument is the tuba but she also plays bass guitar, baritone sax, and performs vocals. She has been selected for Southeast Honor Band, All State Honor Band and the All Northwest Honor Band. She plans to attend The Sitka Fine Arts Camp where she hopes to take instrumental and vocal music classes as well as musical theater. She is the daughter of Lorrie Guillemette.

12th grader Victoria Clary is primarily a vocalist who also has some training in piano. Victoria has been selected for Southeast Honor Choir and All State Honor Choir. She is hoping to pursue a career in Musical Theater and possibly teach music and drama. Working toward this goal she will use her scholarship to attend the Central Washington University Musical Theater Summer Conservatory. Victoria is the daughter of Shirley and Doug Clary. - More...
Monday - January 26, 2009

Alaska: State receives report recommending improvements to trauma system - The Alaska Department of Health and Social Services received a report from the American College of Surgeons recommending more than 70 ways to improve the trauma response in Alaska.

A committee of representatives from the American College of Surgeons, a scientific and educational organization for surgeons, visited Alaska in early November to study the state's trauma response and provide recommendations for improving it to help save lives and prevent devastating outcomes that threaten Alaskans' quality of life and ability to work. While recognizing the challenges of providing trauma care in Alaska, the committee also praised the ingenuity of the state's health-care providers.

"Clearly the 'Last Frontier' is challenged with issues of geography, remoteness, inclement weather and limited health care resources," the report reads. "State and regional leaders, along with a wide ranging cadre of health care providers are to be congratulated for their efforts to achieve the trauma system mantra of 'getting the right patient to the right place in the right amount of time.'"

With Alaska's injury-related death rates higher than in other parts of the country, improving trauma care is a priority for the department, said Dr. Jay Butler, Alaska's Chief Medical Officer. The Centers for Disease Control and Prevention reported in its most recent statistics that unintentional injuries - such as injuries caused by car accidents and drowning - were the fifth most common cause of death for U.S. residents of all ages. Unintentional injuries are the third most common cause of death in Alaska, following cancer and heart disease, Butler said.

"We have reduced the number of deaths caused by some types of trauma through prevention," Butler said. "However, it is not possible to prevent all injuries so we want to ensure that injured Alaskans can get the best medical care possible as fast as possible." - More...
Monday - January 26, 2009

Ketchikan: UAA SCHOOL OF NURSING ACCREDITATION MEETING - The University of Alaska Anchorage, School of Nursing will host a site review for continuing accreditation of their associate's, bachelor's, and master's degree programs. The National League for Nursing Accrediting Commission (NLNAC) is seeking input from the public regarding all of the School of Nursing programs, including the Associate of Applied Science Nursing Program, which is offered in Ketchikan and ten other sites across Alaska.

The public is invited to share their comments via videoconference on Thursday, February 5, from 1:00 - 2:00 PM at the UAS Ketchikan campus, 2600 Seventh Avenue, Paul Building Room P103, Ketchikan, Alaska. - More...
Monday - January 26, 2009

National: GOP takes aim at stimulus bill By ZACHARY COILE - Is $200 million to rehabilitate the National Mall a crucial way to stimulate the U.S. economy? How about $276 million to fix the computer systems at the State Department? And what about $650 million to repair dilapidated Forest Service facilities?

As Congress rushes toward what leaders of both parties predict will be speedy passage of an $825 billion economic stimulus package, critics from GOP lawmakers to government watchdog groups are questioning whether key parts of the bill will spur economic growth or whether they're wasteful pork.

House Republican Conference Chairman Mike Pence of Indiana pointed to a $50 million outlay for the National Endowment for the Arts -- an agency that conservatives have long criticized -- to help arts groups hit by a drop-off in philanthropy.

"This is stimulus?" Pence asked.

President Obama, responding to the concerns, is making an aggressive sales pitch for the package. In his first presidential radio address Saturday, he said it would accomplish big things: renovate 10,000 public schools, build 3,000 miles of new electric grid, computerize all Americans' health records in five years, weatherize 2.5 million homes, provide Pell Grants to 7 million college students, and protect the health insurance of 8 million Americans who risk losing coverage during the downturn.

Top administration officials also warn that without the plan, the unemployment rate could hit double digits and the economy could sink deeper into recession. - More...
Monday - January 26, 2009

Business - Economy: Debt, job loss drive bankruptcies up by 32 percent By TIM GRANT - The American Bankruptcy Institute recently reported 1.06 million Americans filed for personal bankruptcy last year, a 32 percent increase.

The general cause of most bankruptcy filings is too much debt combined with a loss of income related to unemployment, divorce or uncovered medical bills.

States with higher rates of bankruptcies -- Nevada, Arizona, California and Florida -- also are the states with the highest rates of foreclosure. Filings for Chapter 7 bankruptcy, which doesn't require any debt repayment, increased more than 100 percent in Arizona last year.

"If you look at the worse hit areas, you had dramatic real estate price escalation; and a lot of that was fueled by speculators flipping houses," said Jim Wallace, a partner with Griffith McCague & Wallace in Pittsburgh.

In 2005, bankruptcies hit a historic peak just before Congress passed a reform act to change the bankruptcy code. - More...
Monday - January 26, 2007




Public Meetings

Ketchikan

CLASSIFIEDS

Publish ad
Please select the proper category before posting.




CLASSIFIEDS' CATEGORIES

Announcements and
Help Wanted
For Sale / Free Stuff
Garage Sales
Homes / Apts/ Property
Pets
Wanted
Lost & Found
Local Services
Publish your ad




Dec. - Jan.
Front Page Archives

| | | | | | | |
| --- | --- | --- | --- | --- | --- | --- |
| S | M | T | W | T | F | S |
| 30 | 01 | 02 | 03 | 04 | 05 | 06 |
| 07 | 08 | 09 | 10 | 11 | 12 | 13 |
| 14 | 15 | 16 | 17 | 18 | 19 | 20 |
| 21 | 22 | 23 | 24 | 25 | 26 | 27 |
| 28 | 29 | 30 | 31 | 01 | 02 | 03 |
| 04 | 05 | 06 | 07 | 08 | 09 | 10 |
| 11 | 12 | 13 | 14 | 15 | 16 | 17 |
| 18 | 19 | 20 | 21 | 22 | 23 | 24 |

Viewpoints
Opinions/Letters
Basic Rules

Automotive Insurance By Nancy York - I have a question if anyone can answer. I was talking to a friend on the telephone about automotive liability insurance, which is mandatory in the state of California where he resides. That is, once you are face to face with the DMV clerk to obtain your vehicle registration, they ask the usual question, "Do you have proof of liability insurance?" And you MUST show them proof. I have returned to Ketchikan after being out a few years residing in the state of Oregon where the driver MUST show proof of at least liability coverage. Although I carry full coverage insurance and after chatting with my insurance agent at State Farm, she mentioned to me that most Alaskans do not carry full coverage insurance and a lot don't even carry liability automotive insurance. - More...
Monday - January 26, 2009

Gas prices By Troy Nelson - I would like an answer. I have worked as an attendant (8 Years) and I thought the people that stood on the corner with their signs protesting the high gas price was a great idea. - More...
Monday - January 26, 2009

Recent Road Conditions By Shauna Lee - I was stunned to see the letter of complaint regarding our city roads during the recent snow. In all the years I have been in Ketchikan I have never seen the snow so deep - or pile up so quickly. I live only a block off of Water Street and I watched, day after day, as the city workers plowed, filled dump trucks and basically worked their tails off for days on end, far into the night! - More...
Monday - January 26, 2009

RE: Ghost town By Jim G. Grove - I have been a part of Ketchikan's city fathers foresight in regards to direction to sustain the community. I saw the end to the fishing and timber industry prior to the 1975 era . State Government, financed the development of the tourism and industry growth. This would not have taken place were it not for people such as John Granger , Bill Moran , Mr. Hanger's own father, and too many others to mention here. - More...
Saturday - January 24, 2009

Sales Tax By Chris Barry - I agree with Mr. Hofeling. The City and Borough can find other ways to fund their projects without leaning on the people. It's bad enough we have to pay an unconstitutional federal income tax on our hard earned money, but we also pay taxes on everything we purchase as well as any surplus in the bank. - More...
Friday - January 23, 2009

Taxes By Ken Leland - I think the idea of another tinkering with the tax code is a horrible idea! I still remember the "temporary Tax increase" of several years ago that became permanent the following year! The money will just end up supporting more "goodies" for our bloated bureaucracy instead of doing any real good for the community. - More...
Friday - January 23, 2009

Alaska History By Cecelia Johnson - As I read about Alaska history regarding Territorial days and Statehood I appreciate the individuals before us who worked tirelessly on "equality" for all. Just as we work today for "justice and equality." Some names in history: Frank Peratrovich, Frank Johnson, Fred Grant, Bob Bartlett, Felix Cohen, "William Paul", James Curry, to name a few. - More...
Friday - January 23, 2009

RE: Horrible Roads By Zac Young - You should be ashamed of your selfish nature, Ms Lawrence. What did the City of Ketchikan do to deserve such bashing from you? Do you not remember waking up 3 days in a row with massive amounts of snow on your car, in your yard, and on the roads? Do you not remember EVERYONE in town saying (something to the effect of) "WOW!! I can't remember ever getting this much snow in such a short amount of time!" ??? Do you remember just the previous week seeing how a city the size of Seattle WA was handling the massive amount of snow, no doubt from the same storm that brought us our "Winter Wonderland?" The whole of Southern Southeast Alaska was in the same boat that you and I were in. A WHOLE DAMN LOT OF SNOW!! - More...
Friday - January 23, 2009

Location of Library By Liz Lybrand - After many years of trying to fit the new library into what used to be the "downtown" area, it is time to rethink the location. It is no longer "downtown". That is the tourist area. The library does not belong there. It is not a tourist destination. It is our public library and should be located where we can use it. - More...
Wednesday AM - January 21, 2009

Herring and Fish Issues By Carol Christoffel - I am writing in support of the other good people who are concerned over the failing herring runs. I do not know the "politics" involved but note the board to regulate this largely consists of commericial fishermen, whose livelyhood depends upon consistant runs of fish. - More...
Wednesday AM - January 21, 2009

Herring group, who are they? By Kevin Kristovich - After reading the last viewpoint on the issue of herring and digging further into the Sitnews' archives finding past letters in regards to herring, I have always wondered who is the Ketchikan herring action group comprised of? - More...
Wednesdau AM - January 21, 2009

Herring By Larry Demmert - Again this is a sad rant and misinformation attempt by the sports/charter industry (which by the way is a COMMERCIAL FISHERY, you get paid it's commercial!!) - More...
Wednesday AM - January 21, 2009

Sales Tax By Trygve Westergard - Mr Ellis, I like the idea. What are the pros/cons? - More...
Wednesday AM - January 21, 2009

Sales Tax By Dustin Hofeling - This is in response to Pete Ellis' suggestion about a seasonal decrease in sales tax. I don't think this is possible considering many tax exempt people won't want to give up their status; and I don't want to pay an 8% tax during the winter. - More...
Wednesday AM - January 21, 2009

Tax folly By Al Johnson - Regarding the Pete Ellis sales tax , "None here, Pete".
- More...
Wednesday AM - January 21, 2009

More Letters/Viewpoints
Webmail your letter or
Email Your Letter To: editor@sitnews.us

---

Articles & photographs that appear in SitNews may be protected by copyright and may not be reprinted or redistributed without written permission from and payment of required fees to the proper sources.