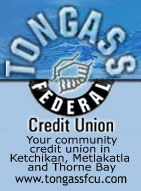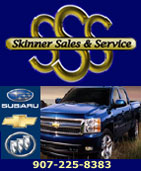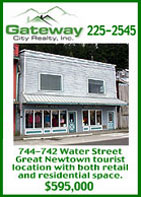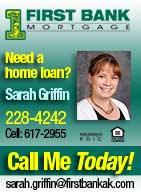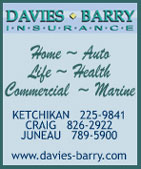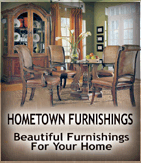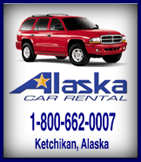 Contact


Webmail Letters


News Tips


Search Sitnews


Copyright Info


Archives
Today's News


Alaska


Ketchikan


Top Stories


U.S. News


U.S. Politics


Stock Watch


Personal Finance


Science News


US Education News


Parenting News


Seniors News


Medical News


Health News


Fitness


Offbeat News


Online Auction News


Today In History


Product Recalls


Obituaries
Quick News Search


Alaska


Ketchikan


SE Alaska


Alaska News Links
Columns - Articles


Dave Kiffer


Fish Factor


Career Success Stories


Parnassus Reviews


Chemical Eye On...


George Pasley


More Columnists
Ketchikan


Our Troops
Historical Ketchikan


June Allen


Dave Kiffer


Louise B. Harrington
Recognition


Match of the Month


Asset Builders
Ketchikan Arts & Events


Ketchikan Museums


KTN Public Library


Parks & Recreation


Chamber
Lifestyles


Home & Garden


Food & Drink


Arts & Culture


Book Reviews


Movie Reviews


Celebrity Gossip
On the Web


Cool Sites


Webmaster Tips


Virus Warnings
Sports


Ketchikan Links


Top Sports News
Public Records


FAA Accident Reports


NTSB Accident Reports


Court Calendar


Court Records Search


Wanted: Absconders


Sex Offender Reg.


Public Notices
Weather, Webcams


Today's Forecast


KTN Weather Data


AK Weather Map


Ketchikan Webcam


SE AK Webcams


Alaska Webcams


AK Earthquakes


Earthquakes
TV Guide


Ketchikan
Ketchikan Phone Book


Yellow Pages


White Pages
Employment


Employment
Government Links


Local Government


State & National


Wednesday
April 01, 2009



April 1st: Deer Mountain
Front Page Photo By JIM LEWIS
Graphic By Mary Kauffman

Alaska: U. S. Justice Department To Drop Charges Against Former Senator Ted Stevens; Department will conduct a thorough review of the prosecution - The United States Department of Justice announced today it would drop corruption charges against former United States Senator Ted Stevens because prosecutors withheld evidence from the senator's defense team during his trial.

The 85-year-old Republican lawmaker lost his bid for re-election just days after a jury found that he had lied about gifts and home renovations and convicted him last October on seven counts. Sentencing of Stevens had been delayed amid charges by an FBI agent of prosecutorial misconduct in the case. Throughout the trial, Stevens maintained his innocence.

The Department of Justice conducted a review of the case, including an examination of the extent of the disclosures provided to the defendant. Attorney General Eric Holder said said, "After careful review, I have concluded that certain information should have been provided to the defense for use at trial. In light of this conclusion, and in consideration of the totality of the circumstances of this particular case, I have determined that it is in the interest of justice to dismiss the indictment and not proceed with a new trial."

Holder said, "The Department's Office of Professional Responsibility will conduct a thorough review of the prosecution of this matter." Holder said, "This does not mean or imply that any determination has been made about the conduct of those attorneys who handled the investigation and trial of this case."

Former United States Senator Ted Stevens said in a prepared statement, "I am grateful that the new team of responsible prosecutors at the Department of Justice has acknowledged that I did not receive a fair trial and has dismissed all the charges against me. I am also grateful that Judge Emmet G. Sullivan made rulings that facilitated the exposure of the government's misconduct during the last two years. I always knew that there would be a day when the cloud that surrounded me would be removed. That day has finally come." - More...
Wednesday - April 01, 2009

Statment: STATEMENT OF WILLIAMS & CONNOLLY LLP; BRENDAN V. SULLIVAN, JR. AND ROBERT M. CARY - COUNSEL TO SENATOR TED STEVENS - We are grateful to learn that Attorney General Eric Holder has decided to drop all charges against Senator Ted Stevens. That decision is justified by the extraordinary evidence of government corruption in the prosecution of Senator Stevens.

This jury verdict was obtained unlawfully. The government disregarded the Constitution, the Federal Rules of Criminal Procedure, and well-established case law such as Brady v. Maryland, Giglio v. United States, and United States v. Safavian, which require the government to reveal to the defense all evidence that demonstrates the innocence of the accused.

The misconduct of government prosecutors, and one or more FBI agents, was stunning. Not only did the government fail to disclose evidence of innocence, but instead intentionally hid that evidence and created false evidence that they provided to the defense.


The government also presented false evidence on a key matter when it elicited testimony from its principal witness ­ Bill Allen ­ that a crucial hand-written note by Ted Stevens was an effort to "cover his ass." This testimony was false and a "recent fabrication." Members of the prosecution team knew that it was false. Nonetheless, it was presented by the prosecution at trial in a manner to give it maximum "bombshell" effect. Bill Allen had no recollection of the "CYA" statement when first questioned about it on April 15, 2008 in a meeting with four prosecutors and an FBI agent, but was subsequently "pushed" to provide the false "bombshell" testimony favorable to the prosecution. - More...
Wednesday - April 01, 2009

Alaska: State Files Suit Related to Oil Spills - The Alaska Department of Law filed a civil lawsuit Tuesday against BP (Exploration) Alaska, Inc. (BPXA), stemming from the 2006 crude oil pipeline spills and production shutdowns at Prudhoe Bay.

In March and August of 2006, spills occurred from oil transit lines (OTLs) in the Prudhoe Bay Unit operated by BPXA. Both were the result of internal corrosion that had not been adequately treated by BPXA for years. The March spill estimated at 212,252 gallons was the largest in the history of Alaska North Slope oil and gas production. The August spill involved more than 900 gallons.

The spills and subsequent emergency pipeline replacement work at both Prudhoe Bay and the Milne Point Unit significantly reduced oil production for more than two years. As a result, the state lost revenue it would otherwise have received in 2006 through 2008 had BPXA used sound corrosion management practices.

In the lawsuit, the state is requesting penalties for violations of environmental laws and just compensation for state revenues lost as a result of BPXA's negligent corrosion prevention practices. - More...
Wednesday - April 01, 2009

Consumer Issues: U.S. taxpayers guarantee auto warranties - U.S. taxpayers guarantee auto warranties By KATHLEEN PENDER - President Obama this week added warranties on new General Motors and Chrysler vehicles to the growing list of products being guaranteed by U.S. taxpayers.

Obama is hoping the temporary guarantee will jump-start GM and Chrysler sales by reassuring buyers that even if the automakers go bankrupt or disappear, consumers will be able to get their cars serviced under the manufacturer's new-car warranty.

In a recent survey by Consumer Reports, 78 percent of respondents said they were unlikely to consider buying a new car from an automaker in bankruptcy, and 82 percent said they are unlikely to consider buying a new car from a division that is being sold or phased out.

The guaranty program could alleviate some, but not all, of their worries.

"The warranty is one of the concerns. Depreciation is another," says Jeff Bartlett, deputy online automotive editor with Consumer Reports. "Cars would depreciate at a more rapid rate if the automaker or division went out of business."

Even if funds are there, it's not clear who, exactly, will provide service if dealerships go out of business and whether parts for out-of-production cars will always be available.

The White House says the program "will cover all warranties on new vehicles purchased from participating auto manufacturers during the period in which those manufacturers are restructuring." The program is open to any domestic automaker. - More...
Wednesday - April 01, 2009

Columns - Commentary

DAVE KIFFER: Breaking Up' Is Hard To Do - I can hardly wait for the first day of Spring!

What, you say, Spring officially sprung on March 20?

I beg to differ.

First of all, this is the state where according to the song "when it's springtime in Alaska, it's 40 below!"

But more importantly, it is never really "Spring" until the State Troopers start handing out tickets for driving with your studded tires on

You see there is this totally bogus state law that says you can't use studded tires on state highways between April 15 and September 15.

The state says they need to control "studs" because they tear up the roads.

Like the Department of Transportation can really differentiate between "studded tire" road damage and just general, run of the mill, "freezing and thawing" road damage or "use of sub-standard, lowest bidder paving materials" road damage. - More...
Wednesday - April 01, 2009

DALE MCFEATTERS: A high-powered victim of injustice - Former Alaska Sen. Ted Stevens has been so ill served by the criminal-justice system that his guilt or innocence of the actual charges is almost irrelevant.

Stevens, 85, was, until his defeat last November, the Senate's longest-serving Republican and an institution in his home state, which had re-elected him almost automatically since 1968. He was willful, highhanded and totally unabashed about the vast amounts of federal money he earmarked for Alaska, including that lasting symbol of pork politics, the $320 million Bridge to Nowhere.

The senator did many favors for people in his state and the feds charged him with accepting a few favors -- $250,000 in home renovations -- in return, and lying about them on Senate financial-disclosure forms.

Throughout the trial, the prosecution was dogged by missteps. At one point, the judge held the Justice Department in contempt, calling the prosecutors' conduct "outrageous." An FBI agent on the case filed a whistleblower complaint against the prosecutors. The department even took the extraordinary step of replacing its entire prosecutorial team.

Nonetheless, a week before the election, Stevens was convicted and went on to narrowly lose his seat. Guilt by association with Stevens might have cost some other Republicans their seats as well. And Stevens might be in prison now except that the judge, angered by the prosecutors' conduct, repeatedly delayed sentencing. - More...
Wednesday - April 01, 2009




Public Meetings & Info

Ketchikan




CLASSIFIEDS' CATEGORIES

Announcements and
Help Wanted
For Sale / Free Stuff
Garage Sales
Homes / Apts/ Property
Pets
Wanted
Lost & Found
Local Services
Publish Your Ad

Viewpoints
Opinions/Letters
Basic Rules

Re: The Mayor Responds By Ken Bylund - Thank you for your response to Mr. Dial's, Questions for the Mayor, and clarification as to where you stand on these issues. I'm certain that everyone in this Borough would like to have that new library, a new heated swimming pool, and performing arts center [aka tourist restrooms], and skateboard park... etc., we really do. We want our citizens to enjoy all the pleasures of a prosperous and vibrant city/state. - More...
Tuesday - March 31, 2009

Ketchikan "Tea Party"? By Eileen Small - I have been hearing that many communities across the USA are planning "tea parties" to protest government spending, etc on "Tax Day" (April 15). - More...
Tuesday - March 31, 2009

Tour ship head tax By Chas Edwardson - I doubt very highly that a fifty dollar head tax was a big factor in Princess Cruise's visitations or lack of. And now that they have made this public announcement about this (devastating tax), other cruise lines will make this claim to reinforce Princess' claims in an effort to put that fifty bucks back in their pockets. - More...
Tuesday - March 31, 2009

Big numbers By Mike Sallee - OK, I won't argue with Mr. McGillvray, but for the edification of the rest of those perusing this column, in America a billion is 1 followed by nine zeros, a trillion is 1 followed by twelve zeros. - More...
Tuesday - March 31, 2009

The Mayor Responds By Dave Kiffer - Dear Rodney, Thank you for writing and expressing your concerns.

As you noted, I can't answer all of your questions but I will try to respond to the ones that I can. - More...
Monday - March 30, 2009

Mr. Dial's letter and a few of my own thoughts. By Derek Andrews - I think I have found the person I will write-in for mayor at the next election, if he is not going to run. Library project is wasteful in these economic times and that art should be funded by the private sector. The role of government should be to minimize expenses and focus those resources they do use to the greater good of the populous. - More...
Monday - March 30, 2009

RE: Time for some climate realism By J.A. Rasmussen - Kudo's to Rep. Gato for publishing his opinion about man-made global warming. - More...
Monday - March 30, 2009

NIGHTCRAWLERS By David G. Hanger - Escalation is wise only when you know you have a winning hand, so let this serve as warning to you AMHS employees who have been spying for your tax-cheating guru, Martin A. Kapp, that not only are you playing a very bad hand, you are also playing a very dumb one. If you want my address so you can get Marty Kapp to jump all over me with his threats of lawsuits, etc., rather than crawling around in the night and getting it wrong, you could simply ask. But no, just like your guru, you crawl around in the mud and hide from the light. - More...
Monday - March 30, 2009

RE: Cruise Ship Head Tax By Dustin Hofeling - In the words of Chris Barry: "Silly people." Now you see what happens when taxes are increased. The cruise ships are pulling vessels. - More...
Monday - March 30, 2009

Problem Bus Driver By Bryan Oftedahl - This is for the fellow customers of Ketchikan's public transit system. Is it really just me or is there one bus driver in particular who never seems to care about us? I have seen this bus driver fly right past bus stops with people waiting to get on and out of the rain yet he doesn't even flinch. I've been on the Blue Line while he skips going up to Wal-Mart so I have to wait while he goes out to Totem Bight then get dropped off on Shoreline Dr. (so long as he doesn 't skip that one too) and walk through the freezing snow to get to Wal-Mart. I've sat on Green Line and witnessed him go right past three people standing at the Baranof/ Tower Rd. stop. One day a woman came running up to the bus when he was waiting to pull back into traffic from the Plaza stop and she knocked and I mentioned that somebody was knocking on the door but ignored me and the woman, he refused to sacrifice a couple of seconds to open the door. - More...
Monday - March 30, 2009

UAS Library Movies Questioned By Robert D. Warner - Recently I have noticed that the UAS Ketchikan Library is offering a series of "brown bag lunch" movies. The movies are scheduled from noon to 1:15 p.m. in the library.- More...
Monday - March 30, 2009

Administration's Shotgun Approach To Economy - Part 1 of 3-The Stimulus By Donald A. Moskowitz - The recently enacted $787 billion economic stimulus plan designed to create jobs includes about $300 billion in tax cuts for individuals and businesses, which will not create jobs because companies are not hiring and consumers are saving their money, not making purchases they can postpone. The Commerce Department recently reported a U.S. savings rate of 5%, which is the highest since 1995. - More...
Monday - March 30, 2009

Up to here with...well I simply can't say. By Marina Keirn - In response to the "dog poop" concern: I too am disgusted with the various "piles" deposited around town. - More...
Monday - March 30, 2009

Dog Droppings By Hal Smith - Thanks Carrie Mueller, someone is finally saying something about the dog poop on the sidewalks by the Mary Frances Building. - More...
Monday - March 30, 2009

Re: A Trillion dollars By Rudy McGillvray - Dear Ken, and everyone else who doesn't know that a trillion dollars is not what you think it is. - More...
Monday - March 30, 2009

Re: Thanks to Young Democrats By A. M. Johnson - My error, without the Mark Steyn column involved, my letter to the Editor regarding thanks to young Democrats for their assumption of future fiscal indebtedness was left off or out of my post. - More...
Monday - March 30, 2009

More Letters/Viewpoints
Webmail your letter or
Email Your Letter To: editor@sitnews.us

---

E-mail your news tips, news
releases & photos to:
editor@sitnews.us

SitNews
Stories in the News
©1999 - 2008
Ketchikan, Alaska

M.C. Kauffman, Webmaster/Editor,
Graphic Designer & Publisher
editor@sitnews.us
907 254 1948

In Memory of SitNews' first editor,
Richard (Dick) Kauffman
1932-2007

Locally owned & operated.
Online since 1999

Articles & photographs that appear in SitNews may be protected by copyright and may not be reprinted or redistributed without written permission from and payment of required fees to the proper sources.