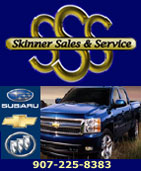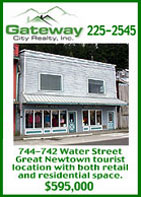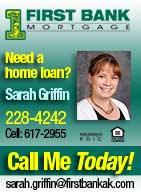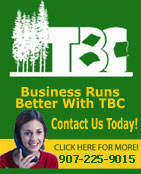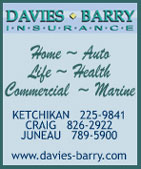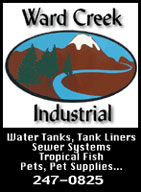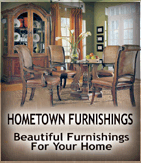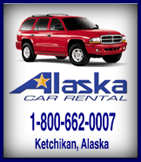 Contact


Webmail Letters


News Tips


Search Sitnews


Copyright Info


Archives
Today's News


Alaska


Ketchikan


Top Stories


U.S. News


U.S. Politics


Stock Watch


Personal Finance


Science News


US Education News


Parenting News


Seniors News


Medical News


Health News


Fitness


Offbeat News


Online Auction News


Today In History


Product Recalls


Obituaries
Quick News Search


Alaska


Ketchikan


SE Alaska


Alaska News Links
Columns - Articles


Dave Kiffer


Fish Factor


Career Success Stories


Parnassus Reviews


Chemical Eye On...


George Pasley


More Columnists
Ketchikan


Our Troops
Historical Ketchikan


June Allen


Dave Kiffer


Louise B. Harrington
Recognition


Match of the Month


Asset Builders
Ketchikan Arts & Events


Ketchikan Museums


KTN Public Library


Parks & Recreation


Chamber
Lifestyles


Home & Garden


Food & Drink


Arts & Culture


Book Reviews


Movie Reviews


Celebrity Gossip
On the Web


Cool Sites


Webmaster Tips


Virus Warnings
Sports


Ketchikan Links


Top Sports News
Public Records


FAA Accident Reports


NTSB Accident Reports


Court Calendar


Court Records Search


Wanted: Absconders


Sex Offender Reg.


Public Notices
Weather, Webcams


Today's Forecast


KTN Weather Data


AK Weather Map


Ketchikan Webcam


SE AK Webcams


Alaska Webcams


AK Earthquakes


Earthquakes
TV Guide


Ketchikan
Ketchikan Phone Book


Yellow Pages


White Pages
Employment


Employment
Government Links


Local Government


State & National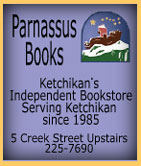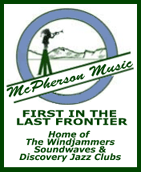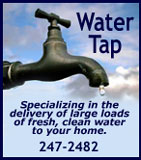 Tuesday
February 24, 2009



Glowing Igloo
"Brown Mountain Igloo built by Boy Scout Troop 3 of Ketchikan"
Front Page Photo by JUSTIN BENNER

Alaska: Governor's Staff Addresses Expenses Issues - Staff for Governor Sarah Palin on Monday responded to persistent news media coverage of the per diem the governor has collected while working away from her official duty station of Juneau, while pointing out significant savings the governor has achieved in regard to the way she has discharged her official duties.

"The news media have been focused on the $8,500 the governor has collected in per diem annually while working in Anchorage, almost 50 miles from her home in Wasilla," said Bill McAllister, director of communications for the governor. "But aside from the fact that the governor is legally entitled to these payments, the media have missed the larger point that the governor actually has saved the state money by not living year-round in the official residence in Juneau."

Expense reports for per diem, lodging and travel for the governor and the first gentleman show a savings of more than $900,000 for calendar years 2007 and 2008, compared with the last two years of the previous administration. More than $100,000 of that is attributable to lower costs at the Governor's House.

"Except for the previous governor's much-derided purchase and use of a jet, this is not intended as criticism of the previous administration," McAllister said. "But it does show that the governor's Anchorage-based per diem was offset many times by reductions in other spending associated with her official duties."

Meanwhile, questions have been raised about the taxability of the governor's per diem for days in Anchorage. An internal review has determined that this per diem is taxable. Kim Garnero, the state finance director, reported that last week new W-2 forms were issued to the governor for tax years 2007 and 2008.

"The governor has relied upon expert advice in how she handles these matters, and with this clarification of the per diem issue, she will make the necessary tax adjustments and comply with all pertinent IRS rules and regulations," McAllister said. "However, this tax matter is a personal issue, and is not subject to public disclosure. Any future per diem payments, of course, will be a matter of public record," said McAllister. - More...
Tuesday - February 24, 2009

Alaska: Palin's Help to Responsibly Spend Stimulus Package Funds Urged - Alaska House and Senate Finance Leaders today sent a letter to Governor Sarah Palin, urging the Governor's support in making prudent decisions on the use of hundreds of millions of dollars coming to the state as part of the federal government's economic stimulus package.


The American Recover and Reinvestment Act (ARRA) signed by President Obama authorizes hundreds of millions of dollars in new federal funding for Alaska. Given the recent downturn in state oil revenues, the Finance Leaders stated in their letter that the bill promises to provided important economic stimulus to Alaska.

According the the letter signed by Senators Bert Stedman (R-Sitka) and Lyman Hoffman (D-Bethel), Co-Chairmen of the Senate Finance Committee, and Representatives Bill Stoltze (R-Chugiak) and Mike Hawker (R-Anchorage), the Finance Committees are jointly working to quickly review the bill and thoroughly access its financial impact on Alaska.

At a minimum, Alaska appears to be eligible for federal funding for infrastructure, education, job training, energy efficiency, law enforcement, public safety, unemployment and public assistance programs.

"While we understand the urgency to help pull the nation out of its recession, Alaskans have a right to participate in the state's spending decisions and we encourage their involvement." wrote Stedman, Hoffman, Stoltze and Hawker.

There is a high interest in the legislation and the finance leaders stated in their letter they intend to bring the maximum amount of accountability and oversight into the process. Quoting the letter, Alaskans want to know exactly what funding the state is entitled to receive and how it will be spent. - More...
Tuesday - February 24, 2009

Alaska: Debit card benefit payments intrude on rights of unemployed - Rep. Chris Tuck (D-Anchorage) sent a letter to the Alaska Department of Labor and Workforce Development today, outlining privacy and fairness concerns over plans to replace unemployment checks with debit cards.

"Debits card purchases can be traced. That's putting government in our homes, and is a serious intrusion of privacy. What people do with their money is private, and people should be able to opt to get a check," Tuck said.

Tuck's letter comes in response to news about the state's contract with JP Morgan Chase to issue debit cards to distribute unemployment benefits, and plans to phase out of paper checks. These debit cards carry with them usage fees, overdraft fees, penalty fees, and the potential for purchases to be traced and affect credit ratings of the unemployed.

"Debit cards carry usage fees of up to $20," Tuck said. "The last thing unemployed workers need is to get nickeled-and-dimed with unfair fees. Those fees are peanuts to a bank, like JP Morgan, which just got billions in federal dollars to stay afloat. But, these fees could be a serious burden on a family struggling to put food on the table during hard times." - More...
Tuesday - February 24, 2009

Alaska: Alaskans aim for more jobs, profits from fish byproducts - Alaskans are taking the lead to derive more jobs and profits from fish byproducts. A conference this week will bring together leading scientists and technologists to share ideas about turning fish wastes into valuable new products.

Alaska's world class fisheries produce a lot of leftovers - fish heads, guts, skin, bones and other trimmings. Each year, roughly 1.5 million tons of fish wastes are produced by seafood processing in Alaska, the largest supply in North America.

Industry analysts estimate Alaska could have produced up to $200 million in fish meal and oils from 2000 to 2007. Fish byproducts also are being used for many other valuable nutrients and applications.

Many of Alaska's larger coastal towns have a facility to convert the byproducts into nutritious fish oils and feeds for aquaculture and livestock. But thousands of tons of these healthful trimmings are still being ground up and discharged into the sea.

There are several options for smaller communities to support fish meal and oil production.

"These include portable facilities for processing oils, feeds and fertilizers that can be shipped to a central plant for de-oiling, concentration and drying," said Jim Browning, executive director of the Anchorage-based Alaska Fisheries Development Foundation, sponsor of the byproducts conference. - More...
Tuesday - February 24, 2009

Alaska: Point Thomson Expansion Leases Returned to State - The ongoing progress the Department of Natural Resources (DNR) continues to make toward its goal of resolving the legal disputes over the Point Thomson area. Earlier last week, ExxonMobil surrendered eight leases in the Point Thomson area, comprising about 17 percent of the leases in the former unit area. DNR can now begin the process of reissuing these leases for development.

The eight leases were the subject of a 2002 Expansion Agreement under which ExxonMobil agreed to drill at least eight wells and begin producing oil in 2006 in exchange for the state's agreement to add those eight leases and five others to the then-existing unit. ExxonMobil agreed to pay the state a $20 million penalty and relinquish the leases without legal action if they failed to meet those drilling commitments.

Those wells were never drilled. ExxonMobil paid the $20 million penalty with interest in the summer of 2007, but the company also filed a legal action in Superior Court to retain the expansion leases rather than return them in accordance with the agreement. Through a stipulation filed with the court earlier this week, however, ExxonMobil has acknowledged it is not entitled to retain eight of the leases and has returned them to the state.

Quoting a news release from the Office of the Governor, these events reflect continuing progress in this administration's efforts to bring the world-class resources in the Point Thomson area to market. Because the state has diligently pursued its legal options and strictly enforced its contractual rights, ExxonMobil is now preparing to mobilize a rig and begin to drill a well. For the first time in more than 25 years, Exxon will be drilling a well at Point Thomson. - More...
Tuesday - February 24, 2009




Public Meetings

Ketchikan

CLASSIFIEDS

Publish ad
Please select the proper category before posting.




CLASSIFIEDS' CATEGORIES

Announcements and
Help Wanted
For Sale / Free Stuff
Garage Sales
Homes / Apts/ Property
Pets
Wanted
Lost & Found
Local Services
Publish your ad

February 2009
Front Page Archives

| | | | | | | |
| --- | --- | --- | --- | --- | --- | --- |
| S | M | T | W | T | F | S |
| 01 | 02 | 03 | 04 | 05 | 06 | 07 |
| 08 | 09 | 10 | 11 | 12 | 13 | 14 |
| 15 | 16 | 17 | 18 | 19 | 20 | 21 |
| 22 | 23 | 24 | 25 | 26 | 27 | 28 |

Viewpoints
Opinions/Letters
Basic Rules

Taxes By Dustin Hofeling - I've written in this forum many times about why local taxes should not be raised. Like many of the other contributors and readers here, I just don't have the time to go to the city or borough meetings to voice my opinions. So I guess I shouldn't complain too much about the looming tax increase. - More...
Tuesday - February 24, 2009

Sales Tax Increase By John Harrington - The City Council has begun the process to raise the sales tax. They are a first class city and as such they don't need a vote of the people to raise them. But they do provide the forum so that the citizens can be heard. - More...
Monday - February 23, 2009

DIAL PERFORMING ARTS SUPPORT By Pete Ellis - It would appear that Rodney's recent remarks were, perhaps, of a far more positive nature than have been some of his previous expressions. - More...
Monday - February 23, 2009

Is this the time? By Rich Elliott - Hopefully the fourteen individuals presently sitting on the Borough Assembly and the City Council either read the newspaper or watch the news on television. If they do, they probably can see that not only our nation s economy, but the entire global economy is in dire straits. Presently, it s in the toilet and possibly over the next couple of years, it could end up in the drain field.
- More...
Monday - February 23, 2009

Open Letter: Alaska Marine Highway System By David G. Hanger - Dear Governor Palin: A substantial percentage of the employees of the Alaska Marine Highway System have been involved for the better part of ten years in a collective and systematic income tax fraud that has cost the U.S. Treasury millions of dollars in unpaid tax revenues. These employees had every reason to know that what they were doing was wrong, and they did it anyway. Rather than respecting the expertise and integrity of any number of Alaska accountants who told them the simple truth, they crawled into bed with an individual named Martin A. Kapp, a liar and crook who resides in southern California, who professed "magic" knowledge known only to him that permitted him to deduct on Federal income tax returns the cost of meals provided on board and paid for by the state of Alaska. Repeating that, expenses incurred and paid for by the state of Alaska were deducted on the individual tax returns of state employees. - More...
Monday - February 23, 2009

Ketchikan's property assessments By Chas Edwardson - I was talking to a friend of mine in church the other day and he was dazed, amazed, confused and not in a good way. And he is not alone in this. As many in Ketchikan have stared in awe at their borough's assessments and property tax statements, we marvel at the mysterious powers Ketchikan seems to have. We are in the midst of one of the nations worst recessions in our lifetime. In fact not many of the generation of a worse economic crisis are left to draw off of any sort of reference on how to handle such a serious economic down turn. - More...
Monday - February 23, 2009

Reinstate the death penalty By House Speaker Mike Chenault - [This week], the House Judiciary Committee will begin hearing legislation I have proposed to reinstate the death penalty in the State of Alaska. As we in the Legislature enter into what I suspect will be a lively and controversial debate, I want to take the opportunity to share my views on the matter with Alaskans who might not have a chance to listen to the hearings. - More...
Monday - February 23, 2009

Snow dumped in the water By Joey Tillson - This is in response to dumping the snow in the water. It's unfortunate that we have litterbugs in this town that make it impossible for that to happen. Have you seen what our city plow-guys have had the wonderful opportunity of plowing along with the snow? Cigarette butts, cigarette boxes, drink containers, gum, gum wrappers, and other crud. - More...
Monday - February 23, 2009

Bridge to Gravina Island By Edward Ness - I lived n Ketchikan for 25 years & Alaska for 62. I never could see a bridge to Gravina Island. There is no benefit to Ketchikan that I can see but it's too bad the money couldn't be used to subsidize the ferries for 50 years. - More...
Monday - February 23, 2009

Roads & Bridges To Somewhere By Jerilyn Lester - Mr. McGillvray & Mr. Glenn, I have never said that bridges and roads to the mainland would not be beneficial and I am not sure that anyone for the bridge to Gravina and the airport was. The fact is that the bridge to Gravina and the airport has been promised to us for 30 years and it always seems to find the biggest opposition from people out of the state and those on the mainland. The fact that in my 25 years here the option that you propose has not been more than another pipe dream because it is no more favored than the bridge to the airport. - More...
Monday - February 23, 2009

Instead of a bridge... By Steve Elliott - Instead of a bridge to a mainland highway, a road to a port & a port and road on the mainland side, then a non government vehicle ferry operating in the spring, summer, fall, & closed for the winter. Gate the road on both ends closed for the winter = no road clearing expense & we the people can come & go for minimal expense. - More...
Monday - February 23, 2009

Benny's From Heaven By Rob Holston - This letter is a response to Ernestine Henderson's letter RE: Benny's From Heaven. Insensitive? perhaps. Bigot? no way. - More...
Monday - February 23, 2009

More Letters/Viewpoints
Webmail your letter or
Email Your Letter To: editor@sitnews.us

---

Articles & photographs that appear in SitNews may be protected by copyright and may not be reprinted or redistributed without written permission from and payment of required fees to the proper sources.