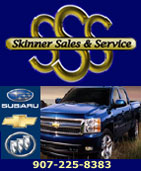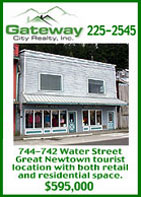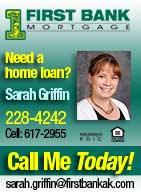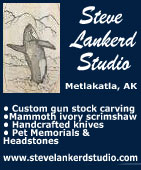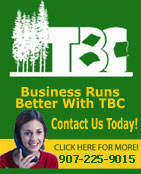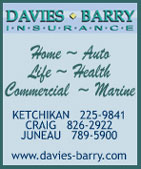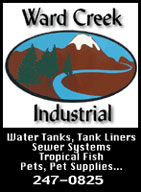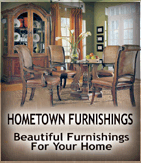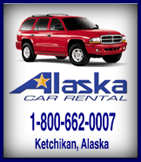 Contact


Webmail Letters


News Tips


Search Sitnews


Copyright Info


Archives
Today's News


Alaska


Ketchikan


Top Stories


U.S. News


U.S. Politics


Stock Watch


Personal Finance


Science News


US Education News


Parenting News


Seniors News


Medical News


Health News


Fitness


Offbeat News


Online Auction News


Today In History


Product Recalls


Obituaries
Quick News Search


Alaska


Ketchikan


SE Alaska


Alaska News Links
Columns - Articles


Dave Kiffer


Fish Factor


Career Success Stories


Parnassus Reviews


Chemical Eye On...


George Pasley


More Columnists
Ketchikan


Our Troops
Historical Ketchikan


June Allen


Dave Kiffer


Louise B. Harrington
Recognition


Match of the Month


Asset Builders
Ketchikan Arts & Events


Ketchikan Museums


KTN Public Library


Parks & Recreation


Chamber
Lifestyles


Home & Garden


Food & Drink


Arts & Culture


Book Reviews


Movie Reviews


Celebrity Gossip
On the Web


Cool Sites


Webmaster Tips


Virus Warnings
Sports


Ketchikan Links


Top Sports News
Public Records


FAA Accident Reports


NTSB Accident Reports


Court Calendar


Court Records Search


Wanted: Absconders


Sex Offender Reg.


Public Notices
Weather, Webcams


Today's Forecast


KTN Weather Data


AK Weather Map


Ketchikan Webcam


SE AK Webcams


Alaska Webcams


AK Earthquakes


Earthquakes
TV Guide


Ketchikan
Ketchikan Phone Book


Yellow Pages


White Pages
Employment


Employment
Government Links


Local Government


State & National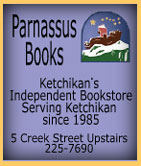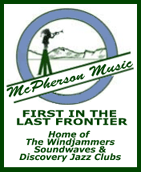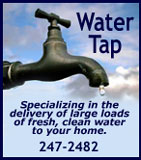 Monday
February 16, 2009



Celebrate
Saturday, Native leaders gathered to encouraged community members to celebrate Elizabeth Peratrovich Day which is Monday, February 16th. Elizabeth Peratrovich is recognized as a civil rights pioneer. Pictured is Lee Wallace (in red) President of the Saxman Tribal Council; Wionna Wallace (drummer) Secretary of Alaska Native Sisterhood; and Woody Watson, President of Alaska Native Brotherhood (holding Elizabeth Peratrovich's photograph).
Front Page Photo by LISA THOMPSON




Announcement

THE SITNEWS' PLATFORM WILL BE UPGRADED ON TUESDAY, FEBRUARY 17, 2009. The web site downtime will be approximately 4 hours.




Ketchikan: William Paul Was The "Father of Native Land Claims"; And A Pretty Fair College Football Player, Too - A Feature Story By Dave Kiffer - Although Elizabeth Peratrovich is probably the most honored of the Alaska Native leaders who fought for civil rights in the first half of the 20th Century, there were other prominent leaders, including William Paul Sr. of Ketchikan.

William L. Paul Sr.,
Grand President, Alaska Native Brotherhood
Period: 1939 to 1959
Courtesy Alaska State Library

Although Paul and his older brother Louis were not among the founders of the Alaska Native Brotherhood, they are credited with turning its attention toward important political issues and William Paul - Alaska's first Native American attorney - was personally involved in efforts to desegregate Alaska public schools and to ensure that Natives had the right to vote.

William Lewis Paul Sr. was born May 7, 1885 at Tongass Village, his brother Louis was born two years later. Their father, Louis Paul, died in a canoe accident in December, 1886 and their mother Tillie Kinnon Paul moved the family to Sitka, where she taught at the Presbyterian Sitka Industrial Training School, later renamed Sheldon Jackson School.

William Paul was raised in Sitka and at age 14 went to the Carlisle Indian School in Pennsylvania. He later attended Banks Business College in Pennsylvania and then went to Whitworth College (then in Tacoma) where he earned his baccalaureate degree.

First Native Attorney in Alaska

He briefly attended a seminary, reportedly expressed an interest in a career in opera, and then worked for a Oregon banking company for several years, according to Alaska historian Steven Haycox. While working, Paul sought his law degree through the LaSalle University Extension program. He passed the bar exam and was admitted to the Alaska Bar on December 18, 1920.

By then, Louis Paul had become involved with the Alaska Native Brotherhood, serving as its Grand Secretary in 1919. The ANB had been formed in 1912 as a Native self-help organization and Christian solidarity, according to Haycox. Most of the founders had been involved with Sheldon Jackson School. - More...
Monday AM - February 16, 2009

Alaska: Alaska Celebrates Civil Rights Pioneer; Peratrovich's Efforts Pre-Dated Martin Luther King - A Feature Story By DAVE KIFFER - Elizabeth Jean Wanamaker Peratrovich is often referred to as the Martin Luther King of Alaska, but the truth is she was fighting for equal rights for Alaska Natives a decade before Martin Luther King gained fame during the Civil Rights movement.

Elizabeth Jean Wanamaker Peratrovich

Peratrovich was born on July 4, 1911 in Petersburg. Her Tlingit name was Kaaxgal.aat and she was of the Lukaax.adi clan of the Raven moiety, according to information from the Alaska Native Sisterhood.

Her parents died when she was very young and she was adopted by Presbyterian missionaries Mary and Andrew Wanamaker.

She attended school in Petersburg and Sitka and eventually graduated from high school in Ketchikan in 1931. One of her classmates was her future husband Roy Peratrovich of Klawock.

Elizabeth's Senior Picture in the 1931 Kayhi yearbook included the following: Entered from Klawock, Alaska '28; Course: General; Kayhi Ko-Ed Club '29; Operetta '29, '30; Glee Club '29, '30, '31; Her senior motto was "By the words of thy mouth will I Judge thee."

Roy's Senior Picture included the following: Entered from Chemawa, Oregon '29. Course: General. Basketball '30, '31; Baseball '30, '31; Captain of the Basketball Team '31; President of the Lettermen's Club '31; SBA Council. His senior motto was "That stood the stays when waves were rough."

In the Senior Class Will, Roy left his basketball shoes to Leif Harris and Elizabeth left her ability to "work one's way through school" to anyone else who needed to do so.

And The Senior Class Prophecy predicted "Elizabeth married Roy and I see they are very happily settled, running a successful cannery."

After graduation, Elizabeth attended the Western College of Education in Bellingham, Washington. Roy attended Bellingham Normal College at the same time.

On December 15, 1931, Roy Peratrovich and Elizabeth Wanamaker were married. - More...
Monday AM - February 16, 2009

Ketchikan: City of Ketchikan Now a Certified REVERSE 911® Site - DCC (Dialogic Communications Corp.), a PlantCML® company and global leader in emergency notification technology, announced Friday the City of Ketchikan, Alaska has successfully implemented its patented REVERSE 911® Emergency Notification System to help make the community safer. For residents, a phone call will provide important information or potentially life-saving instruction in times of crisis. The system will also help mobilize local officials, emergency management, first responders and volunteers, ensuring public safety needs are met without delay.

"Ketchikan now has a more rapid way of notifying our community of events, both emergency and non-emergency," said Jim Hill, City of Ketchikan Fire Chief. "The City of Ketchikan is committed to providing fast and efficient emergency response to our community. Critical situations can arise at any time," he added. "We firmly believe that DCC's REVERSE 911® system will aid us in our communications efforts and ultimately help us preserve the safety and well-being of local residents, provide us with an information avenue, and give us one more way to provide professional services to our community."

An integral part of DCC's public safety offerings, the REVERSE 911® system is an emergency notification solution used effectively in thousands of U.S. communities and counties. It is proven to dramatically enhance the lines of communication with the general population and/or targeted groups (e.g., first responders, volunteers, etc.). For The Greater Ketchikan Area, the system will provide immediate notification in the event of weather alerts, missing children, hazardous materials incidents, or many other threats to public safety.

"Just [last] week, only a week after our first training session, we activated our REVERSE 911® to help us get the word out regarding the land-slide at Mile-5 North Tongass Highway and we were very pleased with the results," said Assistant City Manager Dave Martin. Chief Hill added, "We had planned on testing the system and doing more training for a couple months. We wanted to make sure everything was ready for the cruiseship exercise planned for April and have a full-scale test, but the need was there and we were confident the system would work for us. We had an opportunity for a real test during a real problem and we were successful."

In 2008, the City of Ketchikan received a grant for $77,000 from the State of Alaska's Department of Health and Social Service Public Health Preparedness Program for the installation of the system, with funding from the Center for Disease Control (CDC) in Atlanta. Ketchikan's new REVERSE 911® system will be assessed by the CDC and the state for possible additional funding opportunities in other Alaskan communities. The need is there for Public Health related information getting to the public quickly and accurately and the REVERSE 911® system gives us the ability to get this information out quickly. It also provides an avenue for the public to get information and updates related to outbreaks or other health related events. - More...
Monday AM - February 16, 2009




Public Meetings

Ketchikan

CLASSIFIEDS

Publish ad
Please select the proper category before posting.




CLASSIFIEDS' CATEGORIES

Announcements and
Help Wanted
For Sale / Free Stuff
Garage Sales
Homes / Apts/ Property
Pets
Wanted
Lost & Found
Local Services
Publish your ad

February 2009
Front Page Archives

| | | | | | | |
| --- | --- | --- | --- | --- | --- | --- |
| S | M | T | W | T | F | S |
| 01 | 02 | 03 | 04 | 05 | 06 | 07 |
| 08 | 09 | 10 | 11 | 12 | 13 | 14 |
| 15 | 16 | 17 | 18 | 19 | 20 | 21 |
| 22 | 23 | 24 | 25 | 26 | 27 | 28 |

Viewpoints
Opinions/Letters
Basic Rules

Performing Arts Center By Lallette Kistler - Thank you, Rodney Dial, for keeping the Performing Arts Center debate alive. Excuse me for not recognizing your efforts towards the cause. Indeed, had we consolidated, the funds would not be available, and I do believe that you deserve a great deal of credit for its demise. - More...
Thursday PM - February 12, 2009

Performing Arts Center By Lou Ann Richardson - I am writing to thank Mr. Dial for his recent letter to the Sitnews Editor and for his overall support of Borough funding of the Performing Arts Center with CPV funding. I did, however, want to correct some misconceptions in his letter, and answer some of Mr. Dial's reservations concerning parking for the new center. - More...
Thursday PM - February 12, 2009

Benny's From Heaven complaint By Rob Holston - It is wonderful to live in a country where you & I can be published without censorship. But I do not hide behind this right as a means to offend the innocent & propagate prejudice as you claim. I once greeted a friend at church with a hardy slap on the back. He winced, cried out in pain and explained he had recent back surgery to repair an old and very deep injury. I sense that you and others also suffer from old very deep injuries. I pray you can forgive me for any pain I caused you. - More...
Thursday PM - February 12, 2009

Did not find the humor By Ernestine Henderson - This letter is in reference to the Jazz Cabaret Concert on Friday, January 23, 2009 and Rob Holston's presentation hosted by First City Players. - More...
Thursday PM - February 12, 2009

Roads and Bridges to SOMEWHERE By Rob Glenn - Mr. McGillvray, I have been saying that for many years. When I lived in Ketchikan and the bridge was to Gravina was a big topic, I said they needed a bridge and road to the mainland. After I moved I said the same thing. But on here, people did not like that. They wanted that bridge to Gravina period. - More...
Thursday PM - February 12, 2009

Make it easier to live here. By Robert McRoberts - Yesterday, I had the opportunity to visit the new White Cliff building. I think Mr. Dawson and his workers did a very good job. Nice colors, easy on your eyes so to speak, and the memories of how the old building was when I did my term there many years ago went through my head. I could remember making the old pipe stink like sulfur. Nice job guys. - More...
Thursday PM - February 12, 2009

Porkulus Bill By A.M.Johnson - The following has been submitted to Senator Murkowski this date, 2-8-09. Sending it to the Democrat Senator from Alaska is a "fool's errand". - More...
Thursday PM - February 12, 2009

Snow stacking By Kay Taylor - The idea of not dumping the snow into the bay and therefore stacking it is positively insane. Where do they think the melting run-off is going to go? If we could dump it into the bay in the first place it would save a lot of time and eliminate all those high mountains of ugly melting snow existing through out the community. - More...
Thursday PM - February 12, 2009

Thank You By Cecelia Johnson - Thank you Gerry. Although I was not in attendance, I appreciate you speaking out. - More...
Thursday PM - February 12, 2009

More Letters/Viewpoints
Webmail your letter or
Email Your Letter To: editor@sitnews.us

---

Articles & photographs that appear in SitNews may be protected by copyright and may not be reprinted or redistributed without written permission from and payment of required fees to the proper sources.