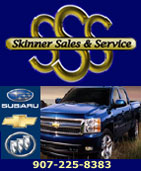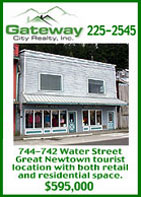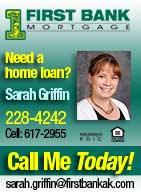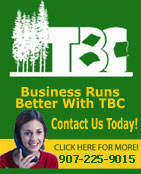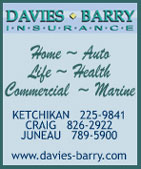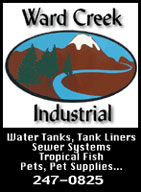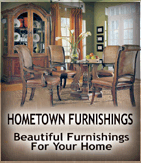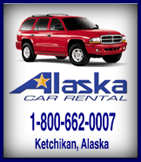 Contact


Webmail Letters


News Tips


Search Sitnews


Copyright Info


Archives
Today's News


Alaska


Ketchikan


Top Stories


U.S. News


U.S. Politics


Stock Watch


Personal Finance


Science News


US Education News


Parenting News


Seniors News


Medical News


Health News


Fitness


Offbeat News


Online Auction News


Today In History


Product Recalls


Obituaries
Quick News Search


Alaska


Ketchikan


SE Alaska


Alaska News Links
Columns - Articles


Dave Kiffer


Fish Factor


Career Success Stories


Parnassus Reviews


Chemical Eye On...


George Pasley


More Columnists
Ketchikan


Our Troops
Historical Ketchikan


June Allen


Dave Kiffer


Louise B. Harrington
Recognition


Match of the Month


Asset Builders
Ketchikan Arts & Events


Ketchikan Museums


KTN Public Library


Parks & Recreation


Chamber
Lifestyles


Home & Garden


Food & Drink


Arts & Culture


Book Reviews


Movie Reviews


Celebrity Gossip
On the Web


Cool Sites


Webmaster Tips


Virus Warnings
Sports


Ketchikan Links


Top Sports News
Public Records


FAA Accident Reports


NTSB Accident Reports


Court Calendar


Court Records Search


Wanted: Absconders


Sex Offender Reg.


Public Notices
Weather, Webcams


Today's Forecast


KTN Weather Data


AK Weather Map


Ketchikan Webcam


SE AK Webcams


Alaska Webcams


AK Earthquakes


Earthquakes
TV Guide


Ketchikan
Ketchikan Phone Book


Yellow Pages


White Pages
Employment


Employment
Government Links


Local Government


State & National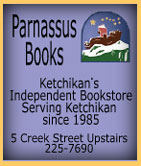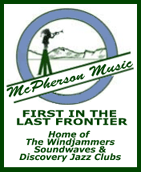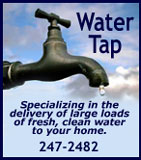 Monday
February 23, 2009



Ward Lake: Trumpeter Swan
The Trumpeter Swan is the world's largest member of the waterfowl family.
Front Page Photo by Carl Thompson

Alaska: AMHS launches system's analysis, public website - The Alaska Marine Highway System (AMHS) announced last week that it has begun a system's analysis and is making the project publically available online. The draft Phase I report, released February 17th, is the first of three phases.

This systems analysis includes an assessment of status quo financial and operational conditions, an examination of management and planning practices, and the first analysis of life-cycle/replacement-costs that has ever been done on the AMHS fleet.

"The purpose of the project is to conduct an analysis of the Marine Highway System to identify financial and operational challenges, examine management and planning practices, and recommend methods and tools to assure the future of a safe, reliable ferry service in keeping with the mission and objectives of the Alaska Marine Highway System," said James Beedle, Deputy Commissioner of Marine Operations for the Department of Transportation and Public Facilities.

The analysis considers the multi-modal transportation needs of AMHS users, the needs of the coastal communities of Alaska served by the AMHS, and the resources available to fulfill these needs.- More...

Southeast Alaska: Tongass Attracts Nationally Recognized Scientists - Nationally recognized scientists from Alaska and throughout North America convened in Juneau last week to discuss and share current scientific research related to the Tongass National Forest.

As one of the most significant old growth temperate rainforests left in the world, the Tongass is a national treasure, and it provides vital economic, recreational, and subsistence values for the region. The Tongass National Forest in Southeast Alaska is our nation's largest national forest. Nearly 17 million acres in size, it encompasses the largest intact temperate rainforest on earth, and it is home to abundant fish and wildlife.

"The Tongass National Forest provides us with the greatest opportunity in the nation, if not the world, to maintain intact watersheds with all their ecological parts including bear, salmon, Marbled Murrelets, and many other species that are rare or declining in the lower 48 states," said John Schoen, Senior Scientist for Audubon Alaska. "These opportunities are rare in other parts of the world."

According to Schoen, the conference allowed scientists to review key research topics of coastal temperate rainforest ecosystems, discuss emerging trends, and help inform future management decisions.

"It is important for scientists and forest managers to have opportunities like this to share their unique knowledge about this forest," said Dave Albert, Ecologist and GIS Analyst for The Nature Conservancy. "We had the benefit of some of the best minds in the field in Juneau this week." - More...
Monday - February 23, 2009

Alaska: Palin Reduces FY2010 Spending Plan; Overall $445.5 million in GF reductions - Alaska Governor Sarah Palin submitted a package of FY2010 budget amendments to legislators last week that reduces general fund spending by $445.5 million.

The Department of Revenue also issued a February 2009 interim forecast last Wednesday based on an FY2010 average price per barrel of $57.78 and estimates revenues of $3.18 billion, which is down $2.1 billion from the fall forecast based on an average of $74.41 per barrel.

"Given current market conditions and oil prices, we have made reductions in the proposed spending plan for next year," Governor Palin said. "We are continuing our efforts to provide important public services, while cutting back on areas that can certainly wait until we see improvement in our revenue stream.

"Even with the drop in oil prices, our goal is to continue to provide needed public services, and to keep Alaskans employed and the economy moving. We have proposed responsible reductions in the current year and also in the FY2010 budget. These changes will reduce the draw on reserves needed at the end of the fiscal year." - More...
Monday - February 23, 2009

Fish Factor: The Seafood Industry in Alaska's Economy By LAINE WELCH - Alaska's seafood industry puts more people to work than the tourism, forestry, mining and oil/gas industries combined. Unfortunately, most of the money made in the seafood industry continues to flow Outside.

While Alaska residents account for nearly two-thirds of the fishermen out on the water, Alaskans make up only about one-third of the seafood processing work force. According to the new report "Seafood Industry in Alaska's Economy by Northern Economics of Anchorage," in 2006 nonresident seafood processing workers earned nearly $328 million - 82% - of the $400.2 million paid to that sector. About 56% of the $210 million paid to fishermen went to nonresidents.

Data from the state Dept. of Labor show that nonresidents earn a greater share of the fish bucks because they hold more jobs in the lucrative pollock and crab fisheries, while Alaska harvesters are the vast majority in less lucrative or short term fisheries, such as salmon.

The Aleutians and Pribilof Islands region accounted for 37 percent of the seafood industry's dockside value in 2007; Southeast and South-central accounted for 21 and 20 percent, respectively; Kodiak at 13%, Bristol Bay at 8% and the Arctic-Yukon-Kuskokwim region had landings valued at just 1 percent.

Seafood processing made up more than one-fifth of the annual average employment in Alaska's "goods producing" sector in 2007, and accounted for almost 80% of all manufacturing employment. No other state has this level of industry concentration. - More...
Monday - February 23, 2009

Fish Factor: Cost cutting idea, buy local By LAINE WELCH - Here's a cost cutting idea for the State to consider as it starts to trim the budget: Buy local.

Alaska spends $20 million on fish feed each year for its salmon hatcheries - feed that comes from South America. Meanwhile, Alaska seafood companies are producing more than 200,000 tons of fishmeal each year - for customers in Asia.

Alaska oversees and regulates 35 state and private sector hatcheries, which provide 30% of the statewide total salmon catch each year, and nearly 20% of its value.

"Using Alaskan produced hatchery feed would bring savings on two fronts; less shipping costs and higher growth rates. Plus, more jobs would be created, taxes would be collected, an industry supported, and a big green star," said Jim Browning, director of the Alaska Fisheries Development Foundation in Anchorage. - More...
Monday - February 23, 2009

Alaska: Erosion doubles along Alaska's Arctic coast; Cultural and historical sites lost - Coastal erosion has more than doubled in Alaska ­ up to 45 feet per year ­ in a 5-year period between 2002 and 2007 along a 40-mile stretch of the Beaufort Sea.

The U.S. Geological Survey-led study reveals that average annual erosion rates along this part of the Beaufort Sea climbed from historical levels of about 20 feet per year between the mid-1950s and late-1970s, to 28 feet per year between the late-1970s and early 2000s, to a rate of 45 feet per year between 2002 and 2007. The study was published in the current issue of Geophysical Research Letters, a publication of the American Geophysical Union.

USGS scientist and lead author Benjamin Jones cautioned that it is possible that the recent patterns documented in their study may represent a short-term episode of enhanced erosion. However, they may well represent the future pattern of coastline erosion in the Arctic. "Erosion of coastlines is a natural process, and this segment of coastline has historically eroded at some of the highest rates in the circum-Arctic, so the changes occurring on this open-ocean coast might not be occurring in other Arctic coastal settings," said Jones. - More...
Monday - February 23, 2009

Personal Finance: A more caring, flexible IRS? By KATHLEEN PENDER - The Internal Revenue Service has announced it will be more understanding and flexible toward people who can't pay their taxes because of a layoff or other hardship.

The new policy was announced by IRS Commissioner Doug Shulman in early January, before Timothy Geithner was sworn in as head of the Treasury Department, which oversees the IRS. Geithner's failure to pay four years' worth of Social Security and Medicare taxes on time threatened his confirmation.

Shulman's announcement referred mainly to people who already owe back taxes but an IRS spokesman said it also could apply to people who can't pay their 2008 taxes.

The new policies are not designed to help chronic tax deadbeats but people "who've done the right thing in the past and are facing unusual hardships," Shulman said.

There don't appear to be hard and fast rules on who will get the kinder treatment. The IRS spokesman said it will depend on the "facts and circumstances" of each case. - More...
Monday - February 23, 2009




Public Meetings

Ketchikan

CLASSIFIEDS

Publish ad
Please select the proper category before posting.




CLASSIFIEDS' CATEGORIES

Announcements and
Help Wanted
For Sale / Free Stuff
Garage Sales
Homes / Apts/ Property
Pets
Wanted
Lost & Found
Local Services
Publish your ad

February 2009
Front Page Archives

| | | | | | | |
| --- | --- | --- | --- | --- | --- | --- |
| S | M | T | W | T | F | S |
| 01 | 02 | 03 | 04 | 05 | 06 | 07 |
| 08 | 09 | 10 | 11 | 12 | 13 | 14 |
| 15 | 16 | 17 | 18 | 19 | 20 | 21 |
| 22 | 23 | 24 | 25 | 26 | 27 | 28 |

Viewpoints
Opinions/Letters
Basic Rules

Sales Tax Increase By John Harrington - The City Council has begun the process to raise the sales tax. They are a first class city and as such they don't need a vote of the people to raise them. But they do provide the forum so that the citizens can be heard. - More...
Monday - February 23, 2009

DIAL PERFORMING ARTS SUPPORT By Pete Ellis - It would appear that Rodney's recent remarks were, perhaps, of a far more positive nature than have been some of his previous expressions. - More...
Monday - February 23, 2009

Is this the time? By Rich Elliott - Hopefully the fourteen individuals presently sitting on the Borough Assembly and the City Council either read the newspaper or watch the news on television. If they do, they probably can see that not only our nation s economy, but the entire global economy is in dire straits. Presently, it s in the toilet and possibly over the next couple of years, it could end up in the drain field.
- More...
Monday - February 23, 2009

Open Letter: Alaska Marine Highway System By David G. Hanger - Dear Governor Palin: A substantial percentage of the employees of the Alaska Marine Highway System have been involved for the better part of ten years in a collective and systematic income tax fraud that has cost the U.S. Treasury millions of dollars in unpaid tax revenues. These employees had every reason to know that what they were doing was wrong, and they did it anyway. Rather than respecting the expertise and integrity of any number of Alaska accountants who told them the simple truth, they crawled into bed with an individual named Martin A. Kapp, a liar and crook who resides in southern California, who professed "magic" knowledge known only to him that permitted him to deduct on Federal income tax returns the cost of meals provided on board and paid for by the state of Alaska. Repeating that, expenses incurred and paid for by the state of Alaska were deducted on the individual tax returns of state employees. - More...
Monday - February 23, 2009

Ketchikan's property assessments By Chas Edwardson - I was talking to a friend of mine in church the other day and he was dazed, amazed, confused and not in a good way. And he is not alone in this. As many in Ketchikan have stared in awe at their borough's assessments and property tax statements, we marvel at the mysterious powers Ketchikan seems to have. We are in the midst of one of the nations worst recessions in our lifetime. In fact not many of the generation of a worse economic crisis are left to draw off of any sort of reference on how to handle such a serious economic down turn. - More...
Monday - February 23, 2009

Reinstate the death penalty By House Speaker Mike Chenault - [This week], the House Judiciary Committee will begin hearing legislation I have proposed to reinstate the death penalty in the State of Alaska. As we in the Legislature enter into what I suspect will be a lively and controversial debate, I want to take the opportunity to share my views on the matter with Alaskans who might not have a chance to listen to the hearings. - More...
Monday - February 23, 2009

Snow dumped in the water By Joey Tillson - This is in response to dumping the snow in the water. It's unfortunate that we have litterbugs in this town that make it impossible for that to happen. Have you seen what our city plow-guys have had the wonderful opportunity of plowing along with the snow? Cigarette butts, cigarette boxes, drink containers, gum, gum wrappers, and other crud. - More...
Monday - February 23, 2009

Bridge to Gravina Island By Edward Ness - I lived n Ketchikan for 25 years & Alaska for 62. I never could see a bridge to Gravina Island. There is no benefit to Ketchikan that I can see but it's too bad the money couldn't be used to subsidize the ferries for 50 years. - More...
Monday - February 23, 2009

Roads & Bridges To Somewhere By Jerilyn Lester - Mr. McGillvray & Mr. Glenn, I have never said that bridges and roads to the mainland would not be beneficial and I am not sure that anyone for the bridge to Gravina and the airport was. The fact is that the bridge to Gravina and the airport has been promised to us for 30 years and it always seems to find the biggest opposition from people out of the state and those on the mainland. The fact that in my 25 years here the option that you propose has not been more than another pipe dream because it is no more favored than the bridge to the airport. - More...
Monday - February 23, 2009

Instead of a bridge... By Steve Elliott - Instead of a bridge to a mainland highway, a road to a port & a port and road on the mainland side, then a non government vehicle ferry operating in the spring, summer, fall, & closed for the winter. Gate the road on both ends closed for the winter = no road clearing expense & we the people can come & go for minimal expense. - More...
Monday - February 23, 2009

Benny's From Heaven By Rob Holston - This letter is a response to Ernestine Henderson's letter RE: Benny's From Heaven. Insensitive? perhaps. Bigot? no way. - More...
Monday - February 23, 2009

More Letters/Viewpoints
Webmail your letter or
Email Your Letter To: editor@sitnews.us

---

Articles & photographs that appear in SitNews may be protected by copyright and may not be reprinted or redistributed without written permission from and payment of required fees to the proper sources.