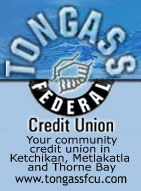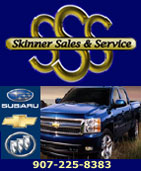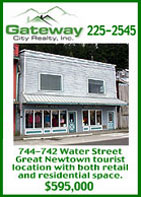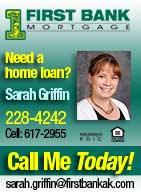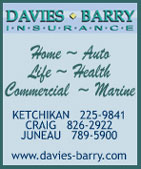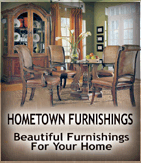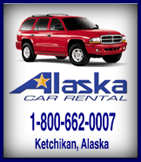 Contact


Webmail Letters


News Tips


Search Sitnews


Copyright Info


Archives
Today's News


Alaska


Ketchikan


Top Stories


U.S. News


U.S. Politics


Stock Watch


Personal Finance


Science News


US Education News


Parenting News


Seniors News


Medical News


Health News


Fitness


Offbeat News


Online Auction News


Today In History


Product Recalls


Obituaries
Quick News Search


Alaska


Ketchikan


SE Alaska


Alaska News Links
Columns - Articles


Dave Kiffer


Fish Factor


Career Success Stories


Parnassus Reviews


Chemical Eye On...


George Pasley


More Columnists
Ketchikan


Our Troops
Historical Ketchikan


June Allen


Dave Kiffer


Louise B. Harrington
Recognition


Match of the Month


Asset Builders
Ketchikan Arts & Events


Ketchikan Museums


KTN Public Library


Parks & Recreation


Chamber
Lifestyles


Home & Garden


Food & Drink


Arts & Culture


Book Reviews


Movie Reviews


Celebrity Gossip
On the Web


Cool Sites


Webmaster Tips


Virus Warnings
Sports


Ketchikan Links


Top Sports News
Public Records


FAA Accident Reports


NTSB Accident Reports


Court Calendar


Court Records Search


Wanted: Absconders


Sex Offender Reg.


Public Notices
Weather, Webcams


Today's Forecast


KTN Weather Data


AK Weather Map


Ketchikan Webcam


SE AK Webcams


Alaska Webcams


AK Earthquakes


Earthquakes
TV Guide


Ketchikan
Ketchikan Phone Book


Yellow Pages


White Pages
Employment


Employment
Government Links


Local Government


State & National


Tuesday
March 31, 2009



Governor Welcomed to Ketchikan
Monday, Wynn Hopkins welcomed Governor Sarah Palin to Ketchikan at the Grand Opening of the new Ketchikan Gateway Borough office building, formerly the White Cliff School. Hopkins made a welcoming sign for the occasion. Pictured left to right: Alaska Governor Sarah Palin, Wynn Hopkins and Trapper Bishop.
Front Page Photo Courtesy of Captain William Hopkins

Ketchikan: Smoldering Fire Damages Ketchikan Residence - The call came in to Ketchikan 911 dispatchers at 9:12 AM Monday morning for a house fire at 1722 1st Avenue. According to information provided by Fire Chief Jim Hill of the Ketchikan Fire Department, the house was vacant at the time and the call came from a neighbor that reported smoke coming from the front door of the residence. First arriving Ketchikan Fire Department units were on scene in less than five minutes. Because of the home's close proximity to other structures, mutual aid units were dispatched from the North and South Tongass Fire Departments to assist said Hill.

Hill said, "Firefighters quickly gained access to the house and extinguished a small fire in the living room area of the home. Several neighbors were evacuated for a short period of time as a precaution."

Fire Chief Hill said, "First arriving units got a surprise when they observed an Explosives Placard on the front door of the residence. It was soon learned from the occupant that the placard (sign) was just a joke and that no explosives were actually stored on-site." Preliminary fire-loss estimates are $20,000 with $10,000 damage to the structure and about $10,000 in damages to the contents of the residence said Hill. - More...
Tuesday - March 31, 2009

Southeast: Governor Names Grussendorf to Senate Seat; Democrats Not Happy With Pick - Alaska Governor Sarah Palin on Sunday named Tim Grussendorf as her designee to replace Kim Elton as the state senator from District B, representing the City and Borough of Juneau. Grussendorf has worked as a commercial fisherman and serves as chief of staff to Alaska State Senator Lyman Hoffman. He is currently president of the Southeast Alaska Fishermen's Alliance and a board member of the Northern Southeast Regional Aquaculture Association. Grussendorf is active in the Juneau community, volunteering his time to coach soccer and basketball teams. He is the assistant basketball coach at Floyd Dryden Middle School.

Grussendorf's father, Ben Grussendorf, was a representative from Sitka and served as Speaker of the Alaska House of Representatives.

"Tim's solid credentials and thorough understanding of the issues facing our state will serve his constituents well," Governor Palin said. "I am confident he will be able to hit the ground running."

Governor Palin said she appreciates the interest shown by so many qualified applicants for the position. "It is encouraging so many dedicated Alaskans stepped forward to offer their services to the constituents of District B and the State of Alaska," said Governor Palin. "I'm confident the good people of our capital city can look forward to Tim joining Representatives Kerttula and Munoz in fine service."

Grussendorf is married with two teenaged sons who are involved in Juneau sports teams. He must be confirmed by a simple majority of Senate Democrats.


Alaska Democratic Party Chair Patti Higgins on Monday said in a prepared statement, "The Alaska Democratic Party is disappointed but not surprised that the Governor rolled over the local constituents and showed complete disrespect for the voters."

Higgins said, "In Alaska we have a strong tradition that, when we have to replace a member of the Legislature, the local political party of which the legislator was a member nominates individuals for the Governor's consideration. We are disappointed that Palin chose to disregard the value and relevance of local input, which prior Governors as well as Palin herself have respected on previous occasions." - More...
Tuesday - March 31, 2009

Southeast: JUNEAU GUIDE SENTENCED TO JAIL, PAYS OVER $70,000 IN FINES AND RESTITUTION - United States Attorney Karen L. Loeffler announced recently, that Juneau resident and guide Larry Hooton was sentenced to a term of three months imprisonment, fined $41,000 and ordered to pay $30,000 in restitution to the state of Alaska and the U.S. Forest Service for illegally guiding and taking brown bears on Admiralty Island National Monument in excess of his permit.

Chief U.S. District Court Judge John W. Sedwick imposed the sentence on Hooton, age 70.

Hooton, who owned and ran Seahook Charters, and his sons Shawn Hooton, age 42, and Shane Hooton, age 41, each plead guilty to conspiracy to violate the Lacey Act in January, 2009, for illegally taking brown bears during guided hunts on Admiralty Island, in the Tongass National Forest. In connection with the guilty pleas and the sentencing of Hooton, Assistant United States Attorney Steven E. Skrocki advised the court that the Hootons conspired to illegally guide non-resident hunters for brown bears on Admiralty Island National Monument in excess of their one hunt permit issued by the U.S. Forest Service. Seahook Charters exceeded their one permitted brown bear hunt limit by guiding three more hunters than the permit allowed and by taking four brown bears when only a single brown bear was allocated by their Forest Service permit. Charging documents and the plea agreements detailed the actions by Larry Hooton who, as justification for the excess kills, claimed that the additional bears were killed below mean high tide, when, in fact, the client hunters guided by the Hootons all utilized Admiralty Island lands to stalk and illegally kill the brown bears.

In addition to the sentence, Judge Sedwick ordered the defendants to forfeit equipment used in the offense, cease commercial guiding for brown bear, and imposed a no hunting restriction. For his role in the offense, Shawn Hooton pled guilty to conspiracy and was sentenced to three months home confinement, two years probation, and a fine of $30,000. He was also ordered to forfeit equipment used in the offense, including a custom .460 Weatherby rifle and scope, and to cease any commercial guiding, and is further prohibited from hunting for the two year term of his probation. Shane Hooton pled guilty and was sentenced to one year of probation and fined $20,000. He is also prohibited from guiding and hunting during the term of his probation and also forfeited a custom .460 Weatherby and scope. - More...
Tuesday - March 31, 2009

Alaska: Arctic governments and industry still unprepared for oil spills 20 years after Exxon Valdez - Two decades after the Exxon Valdez oil spill devastated a vast stretch of the Alaskan coast, governments and industry in the Arctic would be unable to effectively manage a large oil spill, according to a new report by World Wildlife Fund. As the 20th anniversary of the Exxon Valdez spill approaches on March 24, WWF renewed its call for a time-out on new offshore oil development in the Arctic until technologies improve to ensure adequate clean-up of an oil spill. WWF is also calling on the Obama Administration to permanently protect Alaska's fish-rich Bristol Bay from drilling.

The Exxon Valdez oil spill in Prince William Sound, Alaska was one of the world's worst ecological disasters. A WWF report recently released demonstrates how the Arctic remains ill-prepared should another spill occur. The report, "Lessons Not Learned," finds that while practices have improved in Prince William Sound, oil spill response capabilities throughout Arctic region have improved little in the past 20 years.

To mark the Exxon Valdez anniversary, WWF will showcase rocks collected from Prince William Sound beaches that are still coated in oil. Additionally, the House Natural Resources Committee will hold a hearing on Tuesday examining the future of offshore oil development in U.S. waters. - More...
Tuesday - March 31, 2009

National: New 'health czar' is veteran of failed Clinton reform push By MICHAEL COLLINS - Nancy-Ann DeParle thought she was done with a career in public service.

Busy raising a family, she had settled comfortably into a private-sector job after holding down influential government positions in Washington and Nashville, Tenn. She was still interested in the issues that had drawn her into public service years ago but was content, as she puts it, "to be cheerleading from the sidelines."

Then Barack Obama called.

The new president was about to embark on the monumental task of reforming the nation's health care system. He wanted someone by his side who not only understood the intricacies of the health delivery system, but someone who also had been involved in past reform efforts and could work with Congress to get legislation passed.

He wanted Nancy-Ann DeParle.

"I decided it was the right thing to do," DeParle said, reflecting on her return to public life as the president's new health reform czar.

It wasn't just Obama's commitment to lowering health care costs and guaranteeing insurance coverage for all Americans that persuaded her to take the job, DeParle said.

More so, it was the sense that things had changed significantly since former President Bill Clinton and former first lady Hillary Rodham Clinton attempted health reform unsuccessfully back in the early 1990s. - More...
Tuesday - March 31, 2009




Public Meetings & Info

Ketchikan




CLASSIFIEDS' CATEGORIES

Announcements and
Help Wanted
For Sale / Free Stuff
Garage Sales
Homes / Apts/ Property
Pets
Wanted
Lost & Found
Local Services
Publish Your Ad

Viewpoints
Opinions/Letters
Basic Rules

Re: The Mayor Responds By Ken Bylund - Thank you for your response to Mr. Dial's, Questions for the Mayor, and clarification as to where you stand on these issues. I'm certain that everyone in this Borough would like to have that new library, a new heated swimming pool, and performing arts center [aka tourist restrooms], and skateboard park... etc., we really do. We want our citizens to enjoy all the pleasures of a prosperous and vibrant city/state. - More...
Tuesday - March 31, 2009

Ketchikan "Tea Party"? By Eileen Small - I have been hearing that many communities across the USA are planning "tea parties" to protest government spending, etc on "Tax Day" (April 15). - More...
Tuesday - March 31, 2009

Tour ship head tax By Chas Edwardson - I doubt very highly that a fifty dollar head tax was a big factor in Princess Cruise's visitations or lack of. And now that they have made this public announcement about this (devastating tax), other cruise lines will make this claim to reinforce Princess' claims in an effort to put that fifty bucks back in their pockets. - More...
Tuesday - March 31, 2009

Big numbers By Mike Sallee - OK, I won't argue with Mr. McGillvray, but for the edification of the rest of those perusing this column, in America a billion is 1 followed by nine zeros, a trillion is 1 followed by twelve zeros. - More...
Tuesday - March 31, 2009

The Mayor Responds By Dave Kiffer - Dear Rodney, Thank you for writing and expressing your concerns.

As you noted, I can't answer all of your questions but I will try to respond to the ones that I can. - More...
Monday - March 30, 2009

Mr. Dial's letter and a few of my own thoughts. By Derek Andrews - I think I have found the person I will write-in for mayor at the next election, if he is not going to run. Library project is wasteful in these economic times and that art should be funded by the private sector. The role of government should be to minimize expenses and focus those resources they do use to the greater good of the populous. - More...
Monday - March 30, 2009

RE: Time for some climate realism By J.A. Rasmussen - Kudo's to Rep. Gato for publishing his opinion about man-made global warming. - More...
Monday - March 30, 2009

NIGHTCRAWLERS By David G. Hanger - Escalation is wise only when you know you have a winning hand, so let this serve as warning to you AMHS employees who have been spying for your tax-cheating guru, Martin A. Kapp, that not only are you playing a very bad hand, you are also playing a very dumb one. If you want my address so you can get Marty Kapp to jump all over me with his threats of lawsuits, etc., rather than crawling around in the night and getting it wrong, you could simply ask. But no, just like your guru, you crawl around in the mud and hide from the light. - More...
Monday - March 30, 2009

RE: Cruise Ship Head Tax By Dustin Hofeling - In the words of Chris Barry: "Silly people." Now you see what happens when taxes are increased. The cruise ships are pulling vessels. - More...
Monday - March 30, 2009

Problem Bus Driver By Bryan Oftedahl - This is for the fellow customers of Ketchikan's public transit system. Is it really just me or is there one bus driver in particular who never seems to care about us? I have seen this bus driver fly right past bus stops with people waiting to get on and out of the rain yet he doesn't even flinch. I've been on the Blue Line while he skips going up to Wal-Mart so I have to wait while he goes out to Totem Bight then get dropped off on Shoreline Dr. (so long as he doesn 't skip that one too) and walk through the freezing snow to get to Wal-Mart. I've sat on Green Line and witnessed him go right past three people standing at the Baranof/ Tower Rd. stop. One day a woman came running up to the bus when he was waiting to pull back into traffic from the Plaza stop and she knocked and I mentioned that somebody was knocking on the door but ignored me and the woman, he refused to sacrifice a couple of seconds to open the door. - More...
Monday - March 30, 2009

UAS Library Movies Questioned By Robert D. Warner - Recently I have noticed that the UAS Ketchikan Library is offering a series of "brown bag lunch" movies. The movies are scheduled from noon to 1:15 p.m. in the library.- More...
Monday - March 30, 2009

Administration's Shotgun Approach To Economy - Part 1 of 3-The Stimulus By Donald A. Moskowitz - The recently enacted $787 billion economic stimulus plan designed to create jobs includes about $300 billion in tax cuts for individuals and businesses, which will not create jobs because companies are not hiring and consumers are saving their money, not making purchases they can postpone. The Commerce Department recently reported a U.S. savings rate of 5%, which is the highest since 1995. - More...
Monday - March 30, 2009

Up to here with...well I simply can't say. By Marina Keirn - In response to the "dog poop" concern: I too am disgusted with the various "piles" deposited around town. - More...
Monday - March 30, 2009

Dog Droppings By Hal Smith - Thanks Carrie Mueller, someone is finally saying something about the dog poop on the sidewalks by the Mary Frances Building. - More...
Monday - March 30, 2009

Re: A Trillion dollars By Rudy McGillvray - Dear Ken, and everyone else who doesn't know that a trillion dollars is not what you think it is. - More...
Monday - March 30, 2009

Re: Thanks to Young Democrats By A. M. Johnson - My error, without the Mark Steyn column involved, my letter to the Editor regarding thanks to young Democrats for their assumption of future fiscal indebtedness was left off or out of my post. - More...
Monday - March 30, 2009

More Letters/Viewpoints
Webmail your letter or
Email Your Letter To: editor@sitnews.us

---

E-mail your news tips, news
releases & photos to:
editor@sitnews.us

SitNews
Stories in the News
©1999 - 2008
Ketchikan, Alaska

M.C. Kauffman, Webmaster/Editor,
Graphic Designer & Publisher
editor@sitnews.us
907 254 1948

In Memory of SitNews' first editor,
Richard (Dick) Kauffman
1932-2007

Locally owned & operated.
Online since 1999

Articles & photographs that appear in SitNews may be protected by copyright and may not be reprinted or redistributed without written permission from and payment of required fees to the proper sources.