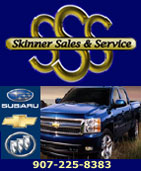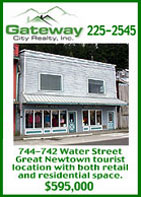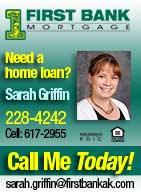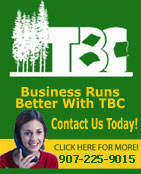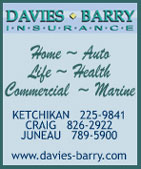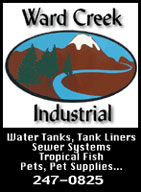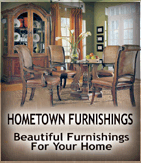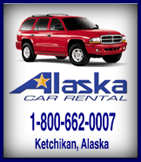 Contact


Webmail Letters


News Tips


Search Sitnews


Copyright Info


Archives
Today's News


Alaska


Ketchikan


Top Stories


U.S. News


U.S. Politics


Stock Watch


Personal Finance


Science News


US Education News


Parenting News


Seniors News


Medical News


Health News


Fitness


Offbeat News


Online Auction News


Today In History


Product Recalls


Obituaries
Quick News Search


Alaska


Ketchikan


SE Alaska


Alaska News Links
Columns - Articles


Dave Kiffer


Fish Factor


Career Success Stories


Parnassus Reviews


Chemical Eye On...


George Pasley


More Columnists
Ketchikan


Our Troops
Historical Ketchikan


June Allen


Dave Kiffer


Louise B. Harrington
Recognition


Match of the Month


Asset Builders
Ketchikan Arts & Events


Ketchikan Museums


KTN Public Library


Parks & Recreation


Chamber
Lifestyles


Home & Garden


Food & Drink


Arts & Culture


Book Reviews


Movie Reviews


Celebrity Gossip
On the Web


Cool Sites


Webmaster Tips


Virus Warnings
Sports


Ketchikan Links


Top Sports News
Public Records


FAA Accident Reports


NTSB Accident Reports


Court Calendar


Court Records Search


Wanted: Absconders


Sex Offender Reg.


Public Notices
Weather, Webcams


Today's Forecast


KTN Weather Data


AK Weather Map


Ketchikan Webcam


SE AK Webcams


Alaska Webcams


AK Earthquakes


Earthquakes
TV Guide


Ketchikan
Ketchikan Phone Book


Yellow Pages


White Pages
Employment


Employment
Government Links


Local Government


State & National


Thursday
February 26, 2009



City Park
Front Page Photo by DAVID ALBERTSON

Ketchikan: Chamber says "No" to tax increases - The Greater Ketchikan Chamber of Commerce is "adamantly opposed" to any increase in taxes in Ketchikan and even "more opposed" to a seasonal increase in sales tax.

The Chamber's Board of Directors voted unanimously on February 9, 2009, to issue a statement in opposition to the seasonal sales tax proposed by the Ketchikan Gateway Borough. The duty of drafting a position letter for the Chamber was then tasked to a committee. The finalized position letter was then forwarded to the Ketchikan Gateway Borough Mayor and Assembly members through the Borough Clerk's office on February 20, 2009.

In their position letter the Ketchikan Chamber of Commerce stated, with the Ketchikan and United States economy presently in a severe recession, the Chamber is "adamantly opposed to any increase in taxes in Ketchikan and even more opposed to a seasonal increase in sales tax".

Seven reasons were listed in the Chamber's letter to the Borough Mayor and Assembly members for opposing a seasonal increase in sales tax and any increase in taxes. Quoting the letter the reasons listed are as follows: - More...
Thursday - February 26, 2009

Alaska: Governor Fully Exonerated in Travel Ethics Complaint - Governor Sarah Palin has been fully exonerated regarding the ethics complaint filed against her regarding the subject of her children's travel. The announcement was made Tuesday by Thomas Van Flein, personal attorney to Palin. In a news release Flein said the Governor has been fully exonerated regarding the allegation asserted in the October 24, 2008 Ethics Complaint involving Protocol Travel.

Flein stated Governor Palin reached a voluntary agreement with the Personnel Board, through its Independent Counsel. The agreement provides that no wrongdoing or violation of law "has been found" and that no "inference of wrongdoing" should be inferred "by virtue of the execution of this agreement."

What this process did uncover is that the state of the law is uncertain, vague and in need of improvement stated Flein. Accordingly, the Governor and the Independent Counsel, Tim Petumenos, agreed that the issue of Protocol Travel should be sent to the Attorney General to prepare regulations further defining Protocol Travel.

Flein stated although not legally obligated to do so, the Governor and Independent Counsel agreed to a travel standard referred to as the "state interest test" that may become part of a regulation to be created. The Governor further agreed to have this test applied retroactively to her Protocol Travel, which was not legally required said Flein, nor could it be required, as laws cannot be constitutionally retroactively applied. Under this new standard, of the approximately 72 travel authorizations reviewed, only nine fell short according to the news release. The Governor has voluntarily agreed to repay the travel costs that did not meet the new test that is still to be implemented stated Flein.

Flein said that Governor Palin has shown, by her actions, that she adheres to the highest level of ethics, and in fact, has gone beyond what the law required, and she has agreed to meet legal standards that do not yet formally exist. Flein stated that very few public servants can make that claim. - More...
Thursday - February 26, 2009


Alaska: Alaska Municipal League Releases Study on the Future of Alaska's Transportation - The Alaska Municipal League has finalized an Alaska Transportation Finance Study to help aid the Legislature with one of Alaska's toughest challenges.

"The Federal Highway Trust Fund ran out of money last fall," said AML President Denise Michels, Mayor of Nome, "Re-authorization of federal highway legislation may shift funding away from rural states and move toward greenhouse gas reduction, transit, and congestion relief in the country's major metropolitan areas."

Historically Alaska has received about 75-percent of its total transportation funding from federal sources.

"These factors will work against the interests of Alaska," said Michels.

In November 2008 the Alaska Municipal League identified long-term transportation funding as a top priority by passing AML Resolution #2009-12. This resolution urges the Governor and the Legislature to provide stable long-term funding to improve, upgrade, and expand every facet of Alaska's transportation infrastructure.

Building upon the resolution, AML partnered with the Mat-Su Borough, the Municipality of Anchorage and the Associated General Contractors of Alaska. The group hired the nationally-recognized transportation finance consulting firm Cambridge Systematics, Inc to study Alaska's current transportation funding trends and challenges.

After three months, the data gathered produced alarming numbers, multiple graphs and funding solutions that may help aid the Legislature with solving a future transportation crisis before it happens.

"Alaska ranks fourth lowest in the nation in state capital funding of transportation projects," said Christopher Wornum of Cambridge Systematics, Inc. - More...
Thursday - February 26, 2009

National: Doctors complained to FDA for years about tainted drugs, syringes By SARAH AVERY and SABINA VOLLMER - Months before a North Carolina company shipped deadly bacteria-tainted drugs, the U.S. Food and Drug Administration received numerous complaints about sediment and debris in the medicine.

The FDA received reports about the Angier, N.C.-based company AM2PAT as early as 2005, but it wasn't until December 2007 that the agency issued recall notices to pull the drugs off the market.- More...
Thursday - February 26, 2009

National: Deadly problems continued for years at syringe plant By SARAH AVERY - The operators of a North Carolina company that shipped bacteria-tainted syringes linked to at least five deaths had been warned by the U.S. Food and Drug Administration about serious problems at a previous plant.

The Aug. 11, 2005 warning letter, provided by the FDA this week, foreshadowed the legal problems now facing AM2PAT Inc. and its officials, who have been charged with falsifying sterility records on pre-filled heparin and saline syringes that sickened more than 100.

The violations, which arose while AM2PAT operated its plant south of Raleigh, N.C., were "symptomatic of serious underlying problems" in the company's quality control system, the FDA's warning letter stated. - More...
Thursday - February 26, 2009

Columns - Commentary

ANN MCFEATTERS: Obama's plans lack details - President Obama has taken to heart the cheerleading aspect of his job. We have yet to see how his plans will work in real life.

His proposed budget is like a dazzling magical, mirrored box -- reflecting what you want to see. It has money for health care. It promises an end to waste, fraud and abuse. It addresses climate change. The billions we spend each year on Iraq and Afghanistan are finally on the books.

But the (gulp) $3.55 trillion package Obama will send to Congress calls for deficit spending that may reach $2 trillion just for this year alone, even as he promises to cut the deficit in half in four years.

For the vexed middle-class, the budget proposes to make permanent the roughly $10-a-week cut in individual federal withholding in the stimulus package supposed to start in April. It also puts hundreds of billions of new taxes on the rich by phasing down the mortgage interest and charitable gift deductions for couples making more than $250,000 a year.

One hitch -- nobody has seen details. Those are supposed to be unveiled (as in "all will be revealed") in April. - More...
Thursday - February 26, 2009

JAY AMBROSE: Confidence in Obama? - Barack Obama called for national confidence in his speech to Congress, and the exhortation was needed -- the best friend a recession has is fearfulness.

But as persuasive, refreshing and even dazzling as this remarkable president continues to be, the question remains whether we should have confidence in him, or more precisely, in his policies.

He gave the briefest possible lip service in the speech to the gravest of our economic issues, the tens of trillions of dollars in unfunded liabilities incurred by Social Security and Medicare. The simultaneous suggestion was that a big-government spending frenzy and new taxes are just the thing we need on top of a bust-the-bank, sloppily constructed stimulus package and a seemingly endless list of bailouts. - More...
Thursday - February 26, 2009

DALE MCFEATTERS: Get used to this word: "trillion" - President Obama's new budget, unprecedented in size, scope and borrowed, money takes the federal government's finances into uncharted realms. Someone who never ran an enterprise larger than his Senate office staff is asking Congress and the American people to put a lot of trust in his financial savvy.

He proposes spending $3.5 trillion in fiscal 2010, which begins next Oct. 1. (As huge as that amount is, it's not quite as large as the nearly $4 trillion we're going to spend in the current fiscal year thanks to the stimulus and bailout money.) The complexity will put a huge strain on Congress, which only now is finishing up budget matters it was supposed to have completed last September.

This year's federal budget deficit is already headed toward regions unknown -- $1.75 trillion, nearly four times last year's deficit, and previous record holder, of $455 billion. The budget foresees deficits around $1 trillion next fiscal year and the year after which Obama promises to cut the red ink in half to $581 billion in 2012 and $533 billion in 2013. President Bush too promised to halve the deficit before his term was up. Maybe Obama will have better luck. - More...
Thursday - February 26, 2009




Public Meetings

Ketchikan

CLASSIFIEDS

Publish ad
Please select the proper category before posting.




CLASSIFIEDS' CATEGORIES

Announcements and
Help Wanted
For Sale / Free Stuff
Garage Sales
Homes / Apts/ Property
Pets
Wanted
Lost & Found
Local Services
Publish your ad

February 2009
Front Page Archives

| | | | | | | |
| --- | --- | --- | --- | --- | --- | --- |
| S | M | T | W | T | F | S |
| 01 | 02 | 03 | 04 | 05 | 06 | 07 |
| 08 | 09 | 10 | 11 | 12 | 13 | 14 |
| 15 | 16 | 17 | 18 | 19 | 20 | 21 |
| 22 | 23 | 24 | 25 | 26 | 27 | 28 |

Viewpoints
Opinions/Letters
Basic Rules

More taxes to fix our streets?? By Chas Edwardson - We all know that taxes are necessary and that certain taxes are needed to maintain the town we live in. But it should not be the only answer our elected officials come up with every time there is a problem. Come up with an original idea for once. - More...
Thursday - February 26, 2009

Taxes By Dustin Hofeling - I've written in this forum many times about why local taxes should not be raised. Like many of the other contributors and readers here, I just don't have the time to go to the city or borough meetings to voice my opinions. So I guess I shouldn't complain too much about the looming tax increase. - More...
Tuesday - February 24, 2009

Sales Tax Increase By John Harrington - The City Council has begun the process to raise the sales tax. They are a first class city and as such they don't need a vote of the people to raise them. But they do provide the forum so that the citizens can be heard. - More...
Monday - February 23, 2009

DIAL PERFORMING ARTS SUPPORT By Pete Ellis - It would appear that Rodney's recent remarks were, perhaps, of a far more positive nature than have been some of his previous expressions. - More...
Monday - February 23, 2009

Is this the time? By Rich Elliott - Hopefully the fourteen individuals presently sitting on the Borough Assembly and the City Council either read the newspaper or watch the news on television. If they do, they probably can see that not only our nation s economy, but the entire global economy is in dire straits. Presently, it s in the toilet and possibly over the next couple of years, it could end up in the drain field.
- More...
Monday - February 23, 2009

Open Letter: Alaska Marine Highway System By David G. Hanger - Dear Governor Palin: A substantial percentage of the employees of the Alaska Marine Highway System have been involved for the better part of ten years in a collective and systematic income tax fraud that has cost the U.S. Treasury millions of dollars in unpaid tax revenues. These employees had every reason to know that what they were doing was wrong, and they did it anyway. Rather than respecting the expertise and integrity of any number of Alaska accountants who told them the simple truth, they crawled into bed with an individual named Martin A. Kapp, a liar and crook who resides in southern California, who professed "magic" knowledge known only to him that permitted him to deduct on Federal income tax returns the cost of meals provided on board and paid for by the state of Alaska. Repeating that, expenses incurred and paid for by the state of Alaska were deducted on the individual tax returns of state employees. - More...
Monday - February 23, 2009

Ketchikan's property assessments By Chas Edwardson - I was talking to a friend of mine in church the other day and he was dazed, amazed, confused and not in a good way. And he is not alone in this. As many in Ketchikan have stared in awe at their borough's assessments and property tax statements, we marvel at the mysterious powers Ketchikan seems to have. We are in the midst of one of the nations worst recessions in our lifetime. In fact not many of the generation of a worse economic crisis are left to draw off of any sort of reference on how to handle such a serious economic down turn. - More...
Monday - February 23, 2009

Reinstate the death penalty By House Speaker Mike Chenault - [This week], the House Judiciary Committee will begin hearing legislation I have proposed to reinstate the death penalty in the State of Alaska. As we in the Legislature enter into what I suspect will be a lively and controversial debate, I want to take the opportunity to share my views on the matter with Alaskans who might not have a chance to listen to the hearings. - More...
Monday - February 23, 2009

Snow dumped in the water By Joey Tillson - This is in response to dumping the snow in the water. It's unfortunate that we have litterbugs in this town that make it impossible for that to happen. Have you seen what our city plow-guys have had the wonderful opportunity of plowing along with the snow? Cigarette butts, cigarette boxes, drink containers, gum, gum wrappers, and other crud. - More...
Monday - February 23, 2009

Bridge to Gravina Island By Edward Ness - I lived n Ketchikan for 25 years & Alaska for 62. I never could see a bridge to Gravina Island. There is no benefit to Ketchikan that I can see but it's too bad the money couldn't be used to subsidize the ferries for 50 years. - More...
Monday - February 23, 2009

Roads & Bridges To Somewhere By Jerilyn Lester - Mr. McGillvray & Mr. Glenn, I have never said that bridges and roads to the mainland would not be beneficial and I am not sure that anyone for the bridge to Gravina and the airport was. The fact is that the bridge to Gravina and the airport has been promised to us for 30 years and it always seems to find the biggest opposition from people out of the state and those on the mainland. The fact that in my 25 years here the option that you propose has not been more than another pipe dream because it is no more favored than the bridge to the airport. - More...
Monday - February 23, 2009

Instead of a bridge... By Steve Elliott - Instead of a bridge to a mainland highway, a road to a port & a port and road on the mainland side, then a non government vehicle ferry operating in the spring, summer, fall, & closed for the winter. Gate the road on both ends closed for the winter = no road clearing expense & we the people can come & go for minimal expense. - More...
Monday - February 23, 2009

Benny's From Heaven By Rob Holston - This letter is a response to Ernestine Henderson's letter RE: Benny's From Heaven. Insensitive? perhaps. Bigot? no way. - More...
Monday - February 23, 2009

More Letters/Viewpoints
Webmail your letter or
Email Your Letter To: editor@sitnews.us

---

Articles & photographs that appear in SitNews may be protected by copyright and may not be reprinted or redistributed without written permission from and payment of required fees to the proper sources.