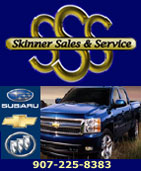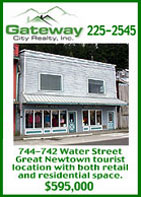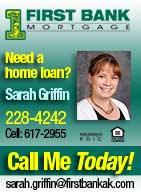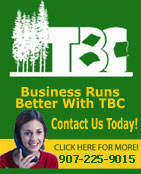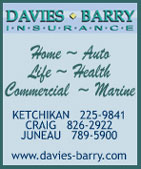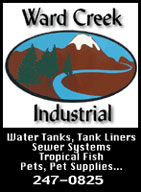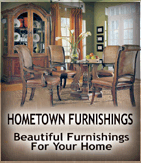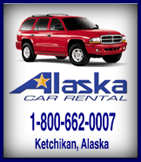 Contact


Webmail Letters


News Tips


Search Sitnews


Copyright Info


Archives
Today's News


Alaska


Ketchikan


Top Stories


U.S. News


U.S. Politics


Stock Watch


Personal Finance


Science News


US Education News


Parenting News


Seniors News


Medical News


Health News


Fitness


Offbeat News


Online Auction News


Today In History


Product Recalls


Obituaries
Quick News Search


Alaska


Ketchikan


SE Alaska


Alaska News Links
Columns - Articles


Dave Kiffer


Fish Factor


Career Success Stories


Parnassus Reviews


Chemical Eye On...


George Pasley


More Columnists
Ketchikan


Our Troops
Historical Ketchikan


June Allen


Dave Kiffer


Louise B. Harrington
Recognition


Match of the Month


Asset Builders
Ketchikan Arts & Events


Ketchikan Museums


KTN Public Library


Parks & Recreation


Chamber
Lifestyles


Home & Garden


Food & Drink


Arts & Culture


Book Reviews


Movie Reviews


Celebrity Gossip
On the Web


Cool Sites


Webmaster Tips


Virus Warnings
Sports


Ketchikan Links


Top Sports News
Public Records


FAA Accident Reports


NTSB Accident Reports


Court Calendar


Court Records Search


Wanted: Absconders


Sex Offender Reg.


Public Notices
Weather, Webcams


Today's Forecast


KTN Weather Data


AK Weather Map


Ketchikan Webcam


SE AK Webcams


Alaska Webcams


AK Earthquakes


Earthquakes
TV Guide


Ketchikan
Ketchikan Phone Book


Yellow Pages


White Pages
Employment


Employment
Government Links


Local Government


State & National


Monday
March 03, 2009



Kids Build Tugs and Barges
Dylan O'Bryan puts his tug and barge together as Cade McAllister watches.
Point Higgins' kindergarten students from Mrs. Miller and Mrs. Thomas' classes toured Tongass Forest Enterprises at Ward Cove recently. - More...
Front Page Photo by DALE MILLER


Southeast Alaska: First economic stimulus project announced - Governor Sarah Palin joined with Senate President Gary Stevens, Sen. Albert Kookesh, Chairman of the Senate Transportation Committee, and Rep. Bill Thomas, member of the House Finance Committee, in announcing the start of the bid process for the state's first economic stimulus project - construction of a new causeway in Gustavus located in Southeast Alaska.

"I'm pleased that we were able to work with state legislators and federal agencies to get rolling with the Gustavus project," Governor Palin said. "With approximately $7.7 million in economic stimulus funds, coupled with previously appropriated National Park Service funds, this project can now move forward. This new causeway will create good paying jobs and will be a great benefit to the community."

The existing causeway was built in the early 1960s. Age and exposure to severe weather has reduced the safe carrying capacity of the pier to a point where some people are unwilling to use it.

"We will replace the existing state-owned Gustavus pier and causeway, which has been in very poor condition for years and is a safety hazard. The new pier and causeway will be a roll-off and roll-on (RO-RO) marine transfer facility capable of mooring freighters, freight and fuel barges, transport vessels, and sightseeing vessels. This project will greatly improve marine access in and out of the city and the Glacier Bay National Park." said Leo von Scheben, Commissioner for the Department of Transportation and Public Facilities (DOT&PF). - More...
Monday - March 02, 2009

Ketchikan: Ferry Lituya set to resume service Mar. 5 - The Alaska Marine Highway System (AMHS) ferry Lituya is scheduled to resume service between the communities of Ketchikan and Metlakatla Mar. 5, that according to AMHS officials in an announcement Friday.

The 181-foot Lituya, built in 2004, sustained damage to various portions of its hull after the ship broke free from its mooring in Metlakatla Jan. 30, causing the ship to ground near Scrub Island in Southeast Alaska. Responders safely refloated the ferry that same day. A small amount of fuel spilled into the water that morning when the vessel began to list as the tide dropped.

"My hat goes off to the crews and Alaska Ship and Drydock who literally worked 24/7 to complete the repairs quickly, thoroughly and on time to allow us to resume service," said Capt. John Falvey, AMHS general manager." Lituya's first sailing will be Mar. 5 when it departs Metlakatla at 8 a.m." - More...
Monday - March 02, 2009


Alaska: Legislation to ensure fair retirement benefits for federal workers in Alaska, Hawaii and U.S. Territories introduced - Today, the Non-Foreign Area Retirement Equity Assurance Act was introduced in Congress to ensure pay and retirement equity for federal employees in Alaska, Hawaii, and the U.S. territories. The legislation was sponsored in the Senate by Senators Daniel K. Akaka (D-Hawaii), Lisa Murkowski (R-Alaska), Daniel K. Inouye (D-Hawaii), and Mark Begich (D-Alaska), and in the House by Representatives Neil Abercrombie (D-Hawaii), Don Young (R-Alaska) and Mazie Hirono (D-Hawaii), and Delegates Eni Faleomavaega (D-American Samoa), Madeleine Z. Bordallo (D-Guam) and Donna M. Christensen (D-Virgin Islands).

Federal workers in Hawaii, Alaska and the U.S. territories currently receive a non-foreign cost of living allowance (COLA) based on the increased costs of living in those areas as compared to the District of Columbia. But unlike locality pay received by federal employees in the contiguous 48 states, COLA is not factored in for retirement purposes. Furthermore, while locality rates generally increase, non-foreign COLA rates have been gradually declining and are scheduled to drop for all non-foreign COLA areas later this year.

The bill would freeze non-foreign COLA rates at their current levels and phase-in locality pay over the next three years. Non-foreign COLA would be phased out at a slower rate than locality pay is phased in. At the end of the three year period, if the locality pay rate is less than the offset amount of non-foreign COLA for a particular area, employees would continue to receive the difference in non-foreign COLA and locality pay until the locality rate reaches the offset COLA rate. Only at that time would employees no longer receive non-foreign COLA.

Sen. Lisa Murkowski said, "We came so close last year to giving Alaska's federal employees the certainty they need to make informed retirement decisions. The Senate passed the bill. The House of Representatives did not. Alaska's federal employees have spoken loud and clear that they prefer locality pay which counts toward their retirement over their current tax free COLA which does not. I am hopeful that Congress will act expeditiously this year to clear this legislation for the President's desk."

"Facing the nation's highest rates for gasoline and heating fuel, Alaska's federal employees and their families have faced undue economic burdens from the continuing devaluation of COLA benefits," Sen. Mark Begich said. "This legislation will work to correct the inequity between federal workers in Alaska, Hawaii, the U.S. Territories, and those in the continental United States through a gradual transition to locality pay. I look forward to working on this legislation so that we may properly compensate our federal employees and continue to attract and keep qualified federal workers." - More...
Monday - March 02, 2009

Alaska: Senator Elton Announces Resignation from Legislature; Will Work for Alaska in D.C. After 2 Decades in Elective Office - Senator Kim Elton (D-Juneau) today sent a letter of resignation from the Alaska State Legislature to Senate President Gary Stevens. His resignation is effective at 5:00 p.m. today (Monday).

U.S. Secretary of the Interior Ken Salazar today announced Elton's appointment as Director of Alaska Affairs for the Interior Department. Elton will report for duty in Washington, D.C., March 16.

"The decision to leave our home, the community, and the state was difficult for Marylou and me," Elton said this morning, "but this is a new way to serve Alaska and the nation." He added he has talked to the Secretary, Chief of Staff, and Deputy Secretary of Interior and he is "very comfortable with the balance they intend to strike between stewardship and economic development - especially with regard to the gas pipeline."

Elton's resignation ends 19 years in elective office. He was elected twice to the City and Borough of Juneau Assembly, twice to the Alaska State House and three times to the Alaska State Senate. He also served as executive director of the Alaska Seafood Marketing Institute, assistant state ombudsman, and senior staff to Lt. Gov. Terry Miller in the administration of Governor Jay Hammond. He began his professional career as a newspaper reporter in Fairbanks during the oil pipeline construction years, was city editor in Anchorage, and editor of his hometown newspaper, the Juneau Empire.

Senate President Gary Stevens (R-Kodiak) said Elton will be missed. "Kim has been a great public servant to our state. His wealth of experience and insight has been an invaluable contribution to our bipartisan working group," said Stevens. "In his new position, he will be an important ally and contact for Alaska in the Federal Government."

"It's been an honor and privilege to serve Juneau and Alaska on the assembly and in the legislature," Elton said. "It's also been humbling. I've learned so much from my colleagues, from my great staff, and from Alaskans across the state. I've also learned public service mandates continuing education and the folks I've met from across the state will continue to be resources when I need to learn more about the myriad of issues the department deals with in Alaska."

In a prepared statement Governor Sarah Palin said, "Senator Elton pledged his allegiance to President Obama last summer. We wish him well as he moves on and hope that he uses this job for Alaska's benefit - to advance the state's oil and gas issues, including the natural gas pipeline, and to work diligently to remove the barriers imposed upon all states that want to open up their shores to off-shore drilling. I hope he can represent Alaskans by opening ANWR, conveying the importance of responsible mining development, and building roads- -­ all issues crucial to the future of our state."

"From my very first conservation with Interior Secretary Ken Salazar, I have emphasized the importance of maintaining the position of Director of Alaska Affairs at the Department of the Interior," Murkowski said in a prepared statement. "I congratulate Kim on his appointment and I look forward to working with him on strengthening Alaska's unique relationship with the federal government." - More...
Monday - March 02, 2009




Public Meetings

Ketchikan

CLASSIFIEDS

Publish ad
Please select the proper category before posting.




CLASSIFIEDS' CATEGORIES

Announcements and
Help Wanted
For Sale / Free Stuff
Garage Sales
Homes / Apts/ Property
Pets
Wanted
Lost & Found
Local Services
Publish your ad

February 2009
Front Page Archives

| | | | | | | |
| --- | --- | --- | --- | --- | --- | --- |
| S | M | T | W | T | F | S |
| 01 | 02 | 03 | 04 | 05 | 06 | 07 |
| 08 | 09 | 10 | 11 | 12 | 13 | 14 |
| 15 | 16 | 17 | 18 | 19 | 20 | 21 |
| 22 | 23 | 24 | 25 | 26 | 27 | 28 |

Viewpoints
Opinions/Letters
Basic Rules

Tax increase is not the answer By Samuel Bergeron - Each morning a young family with two young kids waits for the school bus. Some mornings the children have an uncooked Top Ramen noodles to eat for breakfast and say they are hungry. Obviously this is the best the parents can do for their children. The City Council is now considering raising the sales tax the parents of these children pay at the grocery store for food, on the rent they pay to their landlord, and on the clothes they buy at the thrift store. - More...
Monday - March 02, 2009

Gun bill is going nowhere By U.S. Senator Lisa Murkowski - Legislation recently introduced in the U.S. House of Representatives reminds us that we must remain vigilant in the defense of our Second Amendment rights. Many in Fairbanks, and across the nation, have expressed great concern about the introduction of HR 45, The Firearm Licensing and Record of Sale Act, and I would like to address these concerns. - More...
Saturday - February 28, 2009

Gun Control HR45 By Chris Barry - Here is a bill introduced to further force communism upon the citizens of the USofA. - More...
Saturday - February 28, 2009

Initiative process: Tackling an enormous problem By Rep. Kyle Johansen - HB 36, also known as the Open and Transparent Initiative Act, is an attempt to tackle an enormous problem we have here in Alaska: our initiative process is used as a way for special interests to maneuver around the lawmaking body to enact laws without regard for the public as a whole. The right to petition government belongs to the citizens of Alaska. It is imperative that the process be protected from abuse. HB 36 offers those safeguards. I am taking this opportunity to review the changes I believe need to happen to protect our initiative process. - More...
Saturday - February 28, 2009

More taxes to fix our streets?? By Chas Edwardson - We all know that taxes are necessary and that certain taxes are needed to maintain the town we live in. But it should not be the only answer our elected officials come up with every time there is a problem. Come up with an original idea for once. - More...
Thursday - February 26, 2009

Taxes By Dustin Hofeling - I've written in this forum many times about why local taxes should not be raised. Like many of the other contributors and readers here, I just don't have the time to go to the city or borough meetings to voice my opinions. So I guess I shouldn't complain too much about the looming tax increase. - More...
Tuesday - February 24, 2009

Sales Tax Increase By John Harrington - The City Council has begun the process to raise the sales tax. They are a first class city and as such they don't need a vote of the people to raise them. But they do provide the forum so that the citizens can be heard. - More...
Monday - February 23, 2009

DIAL PERFORMING ARTS SUPPORT By Pete Ellis - It would appear that Rodney's recent remarks were, perhaps, of a far more positive nature than have been some of his previous expressions. - More...
Monday - February 23, 2009

Is this the time? By Rich Elliott - Hopefully the fourteen individuals presently sitting on the Borough Assembly and the City Council either read the newspaper or watch the news on television. If they do, they probably can see that not only our nation s economy, but the entire global economy is in dire straits. Presently, it s in the toilet and possibly over the next couple of years, it could end up in the drain field.
- More...
Monday - February 23, 2009

Open Letter: Alaska Marine Highway System By David G. Hanger - Dear Governor Palin: A substantial percentage of the employees of the Alaska Marine Highway System have been involved for the better part of ten years in a collective and systematic income tax fraud that has cost the U.S. Treasury millions of dollars in unpaid tax revenues. These employees had every reason to know that what they were doing was wrong, and they did it anyway. Rather than respecting the expertise and integrity of any number of Alaska accountants who told them the simple truth, they crawled into bed with an individual named Martin A. Kapp, a liar and crook who resides in southern California, who professed "magic" knowledge known only to him that permitted him to deduct on Federal income tax returns the cost of meals provided on board and paid for by the state of Alaska. Repeating that, expenses incurred and paid for by the state of Alaska were deducted on the individual tax returns of state employees. - More...
Monday - February 23, 2009

Ketchikan's property assessments By Chas Edwardson - I was talking to a friend of mine in church the other day and he was dazed, amazed, confused and not in a good way. And he is not alone in this. As many in Ketchikan have stared in awe at their borough's assessments and property tax statements, we marvel at the mysterious powers Ketchikan seems to have. We are in the midst of one of the nations worst recessions in our lifetime. In fact not many of the generation of a worse economic crisis are left to draw off of any sort of reference on how to handle such a serious economic down turn. - More...
Monday - February 23, 2009

Reinstate the death penalty By House Speaker Mike Chenault - [This week], the House Judiciary Committee will begin hearing legislation I have proposed to reinstate the death penalty in the State of Alaska. As we in the Legislature enter into what I suspect will be a lively and controversial debate, I want to take the opportunity to share my views on the matter with Alaskans who might not have a chance to listen to the hearings. - More...
Monday - February 23, 2009

Snow dumped in the water By Joey Tillson - This is in response to dumping the snow in the water. It's unfortunate that we have litterbugs in this town that make it impossible for that to happen. Have you seen what our city plow-guys have had the wonderful opportunity of plowing along with the snow? Cigarette butts, cigarette boxes, drink containers, gum, gum wrappers, and other crud. - More...
Monday - February 23, 2009

Bridge to Gravina Island By Edward Ness - I lived n Ketchikan for 25 years & Alaska for 62. I never could see a bridge to Gravina Island. There is no benefit to Ketchikan that I can see but it's too bad the money couldn't be used to subsidize the ferries for 50 years. - More...
Monday - February 23, 2009

Roads & Bridges To Somewhere By Jerilyn Lester - Mr. McGillvray & Mr. Glenn, I have never said that bridges and roads to the mainland would not be beneficial and I am not sure that anyone for the bridge to Gravina and the airport was. The fact is that the bridge to Gravina and the airport has been promised to us for 30 years and it always seems to find the biggest opposition from people out of the state and those on the mainland. The fact that in my 25 years here the option that you propose has not been more than another pipe dream because it is no more favored than the bridge to the airport. - More...
Monday - February 23, 2009

Instead of a bridge... By Steve Elliott - Instead of a bridge to a mainland highway, a road to a port & a port and road on the mainland side, then a non government vehicle ferry operating in the spring, summer, fall, & closed for the winter. Gate the road on both ends closed for the winter = no road clearing expense & we the people can come & go for minimal expense. - More...
Monday - February 23, 2009

Benny's From Heaven By Rob Holston - This letter is a response to Ernestine Henderson's letter RE: Benny's From Heaven. Insensitive? perhaps. Bigot? no way. - More...
Monday - February 23, 2009

More Letters/Viewpoints
Webmail your letter or
Email Your Letter To: editor@sitnews.us

---

Articles & photographs that appear in SitNews may be protected by copyright and may not be reprinted or redistributed without written permission from and payment of required fees to the proper sources.