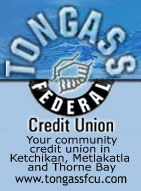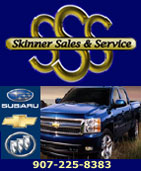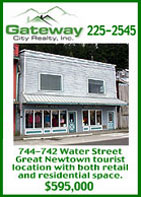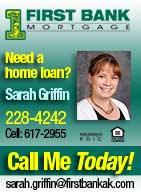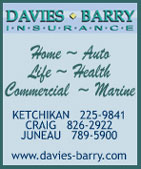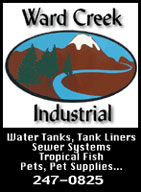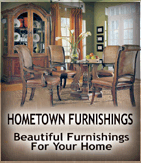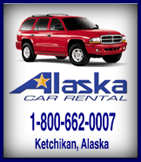 Contact


Webmail Letters


News Tips


Search Sitnews


Copyright Info


Archives
Today's News


Alaska


Ketchikan


Top Stories


U.S. News


U.S. Politics


Stock Watch


Personal Finance


Science News


US Education News


Parenting News


Seniors News


Medical News


Health News


Fitness


Offbeat News


Online Auction News


Today In History


Product Recalls


Obituaries
Quick News Search


Alaska


Ketchikan


SE Alaska


Alaska News Links
Columns - Articles


Dave Kiffer


Fish Factor


Career Success Stories


Parnassus Reviews


Chemical Eye On...


George Pasley


More Columnists
Ketchikan


Our Troops
Historical Ketchikan


June Allen


Dave Kiffer


Louise B. Harrington
Recognition


Match of the Month


Asset Builders
Ketchikan Arts & Events


Ketchikan Museums


KTN Public Library


Parks & Recreation


Chamber
Lifestyles


Home & Garden


Food & Drink


Arts & Culture


Book Reviews


Movie Reviews


Celebrity Gossip
On the Web


Cool Sites


Webmaster Tips


Virus Warnings
Sports


Ketchikan Links


Top Sports News
Public Records


FAA Accident Reports


NTSB Accident Reports


Court Calendar


Court Records Search


Wanted: Absconders


Sex Offender Reg.


Public Notices
Weather, Webcams


Today's Forecast


KTN Weather Data


AK Weather Map


Ketchikan Webcam


SE AK Webcams


Alaska Webcams


AK Earthquakes


Earthquakes
TV Guide


Ketchikan
Ketchikan Phone Book


Yellow Pages


White Pages
Employment


Employment
Government Links


Local Government


State & National


Thursday
March 12, 2009



Great Blue Heron
Front Page Photo by MIKE SMITH

Southeast Alaska: IFA Northern Route Suspended - Faced with low ridership and no source of alternative operating funds for the Inter-Island Ferry Authority's summer seasonal service between Coffman Cove, Wrangell, and Petersburg's South Mitkof Terminal, the IFA board today decided to cancel plans to operate the northern route, until additional operating funds can be identified. It had been announced earlier that the M/V Prince of Wales would serve this route each Friday, Saturday and Monday from May 1 through September 21, 2009.

Daily year-round IFA service by the M/V Stikine between Hollis and Ketchikan will not be impacted by the shutdown of the northern route.

The IFA inaugurated service on its northern route in May, 2006. Although gains in traffic have been made during the last three seasons, they were short of covering operating costs, said IFA board chair Dennis Watson. Low ridership, declining populations in the region, and current economic conditions, left the board with no options other than discontinuing service between Coffman Cove, Wrangell and Petersburg. Efforts to locate government funding to subsidize the northern route were unsuccessful, according to Watson. - More...
Thursday - March 12, 2009

Alaska: Voters, Not Governors, Should Select Senators Says Begich - U.S. senators should be elected by voters in the 50 states rather than appointed by governors, said Alaska Sen. Mark Begich in testimony before a joint House-Senate hearing Wednesday on a constitutional amendment would end the gubernatorial appointment of senators.

In testimony before a joint hearing of the Senate Judiciary Constitution Subcommittee and the House Judiciary Subcommittee on the Constitution, Civil Rights, and Civil Liberties, Begich cited Alaska's experience when it elected a new congressman to replace his father who died while campaigning for re-election in 1972.

U.S. Rep. Nick Begich was killed in October 1972 when his plane crashed somewhere between Anchorage and Juneau. Alaskans selected his replacement in a special election in March 1973, rather than appointing a successor.

"Alaskans then - like Alaskans now - feel strongly that their elected representatives in the federal government should be exactly that ­ elected," Begich said. "The residents of my state believe that they alone have the power to select those who represent them in the United States House and Senate."

Begich also cited Alaskans' strong support for an electoral process in 2004 when they approved a statewide ballot initiative revoking the power for Alaska's governor to appoint a senator in the event of a vacancy. This initiative passed with nearly 56% of the vote. - More...
Thursday - March 12, 2009

Alaska: Governor Certifies Transportation Projects for Economic Stimulus Funds - Alaska Governor Sarah Palin today signed and submitted the certification required under Section 1201 of the American Recovery and Reinvestment Act (ARRA) to the Secretary of the U.S. Department of Transportation (DOT), Ray LaHood. The ARRA requires states to maintain the same level of state funding for transportation projects that was planned prior to the passage of ARRA.

Governor Palin submitted a FY2009 federal economic stimulus supplemental bill to legislators on February 24 that requests $461.1 million in authorization for aviation, transit, highway, and bridge projects that will provide jobs and infrastructure improvements in Alaska. The first transportation project - a pier and causeway project in Gustavus using roughly $7 million in economic stimulus funds to match approximately $14 million in federal and state funds - has already gone to bid.

"The state Department of Transportation & Public Facilities (DOT&PF) has worked closely with the federal transportation agencies to understand the requirements of the stimulus package and be able to meet the accelerated timelines for use of the funds," Governor Palin said. "This certification assures the secretary of transportation that Alaska will not supplant state-funded projects with federal economic stimulus funds. Stimulus dollars will generate new private sector jobs in Alaska to work on infrastructure projects." - More...
Thursday - March 12, 2009

Alaska: CONSUMERS URGED TO BE ON THE LOOKOUT FOR SCAMS PREYING ON ECONOMIC FEARS - The Alaska Attorney General's Office is urging consumers to take advantage of information available and to be aware of scams that prey on consumer worries over the national economy.

The National Consumer Protection 2009 website Nuts & Bolts: Tools for Today's Economy provides information to help people get the most for their money, whether they are trying to stretch their paychecks, find a fix for a spotty credit history, or tell the difference between a real deal and a potentially fraudulent product or service.

"In these challenging economic times, consumers need to be especially wary of scams aimed at exploiting people's fears about the economic downturn," said Richard Svobodny, Acting Attorney General. "As a prosecutor in Alaska for over 30 years, I am all too aware of how adept criminals can be at taking advantage of people's fears and vulnerabilities. But the good news is that education and awareness go a long way in preventing consumer fraud. NCPW is a good reminder for consumers to educate themselves in order to avoid scams and to make smart choices in the marketplace," Svobodny added.

Some examples of scams aimed at financial fears include:

1) Debt elimination/reduction scams. Businesses may claim they can reduce or eliminate credit card or other debt, but they may charge high fees, fail to pay creditors as promised, or do other things that put you in a worse financial position. If you need help with debt problems, take time to seek out a legitimate credit counseling organization. - More...
Thursday - March 12, 2009

Columns - Commentary

DAVE KIFFER: Don't Worry, Be Happy, Sort of - Okay, so there is still slushy white stuff on the ground and it is mid March.

And , yes, from the tenor of the letters on SITNEWS, the world is going to heck in a hand basket. In fact, if I took those letters seriously, I wouldn't even write this column because obviously life as we know it is going to be over before I even get to the bottom of this page.

As usual, I digress.

But, hey, it could be worse.

You could live in West Virginia. Which , according to a recent Gallup Poll, is the unhappiest state in America.

Gallup surveyed some 450,000 Americans and asked them 40 questions to determine just how happy and healthy they were. West Virginia was at the bottom, followed by Kentucky and Mississippi.

You don't have to stereotypologist like me to say "well, duh" to that.

Kentucky and West Virginia have more smokers than residents and Mississippi, well, when was the last time you heard any remotely "happy" news about Mississippi???

In general, states in the South and Midwest were neither happy nor healthy, according to Gallup.

States in the East were generally middling on both counts and the healthiest, happiest places in the country were out West.

Utah, Hawaii and Wyoming were the top three states.

Oops, my son Liam, has an interjection to make.

"But Disneyland is the happiest place on Earth, Daddy!!!"

Yes, it is. (Never argue with an eight year old!)

Back on task.

Utah is, not surprisingly, super healthy because, drum roll please, it's against the law to do or consume anything unhealthy there!

On the other hand, in the sub category of "emotional health" Utah falls all the way to 10th place. I can imagine that if there was a category for "funnest" state, it would drop even further.

I was surprised to see Wyoming so high (third) on the list because my two years in the Equality State (all cowboys are equal in God's eyes, son) uncovered numerous behaviors that most folks would consider starkly unhealthy (many involved semi-controlled substances, fast motor vehicles and high powered weapons). - More...
Thursday - March 12, 2009




Public Meetings & Info

Ketchikan

CLASSIFIEDS

Publish ad
Please select the proper category before posting.




CLASSIFIEDS' CATEGORIES

Announcements and
Help Wanted
For Sale / Free Stuff
Garage Sales
Homes / Apts/ Property
Pets
Wanted
Lost & Found
Local Services
Publish your ad

Feb. - March 2009
Front Page Archives

| | | | | | | |
| --- | --- | --- | --- | --- | --- | --- |
| S | M | T | W | T | F | S |
| 01 | 02 | 03 | 04 | 05 | 06 | 07 |
| 08 | 09 | 10 | 11 | 12 | 13 | 14 |
| 15 | 16 | 17 | 18 | 19 | 20 | 21 |
| 22 | 23 | 24 | 25 | 26 | 27 | 28 |
| 01 | 02 | 03 | 04 | 05 | 06 | 07 |
| 08 | 09 | 10 | 11 | 12 | | |

Viewpoints
Opinions/Letters
Basic Rules

PEPPERMINT PATTIES By David G. Hanger - On a nice, sunny day a rich man goes for a walk down a sandy beach. The wind gusts suddenly, and up ahead are three children; a middle class child, an upper middle class child, and a lower middle class child; who in the course of playing five feet off the shore have fallen over a shelf into deep water and are drowning. Noticing that the gusting wind has chilled him a bit, the rich man turns and goes home to get a sweater. Once home he gives his dog a bone, just for being such a good, good boy. The three children, of course, drowned. - More...
Thursday - March 12, 2009

Native Oratory Contest: THANK YOU! By Cara Wallace - Thank you to everyone who made Ketchikan's first Native Oratory Contest (held on February 16) a success! The Native Oratory Contest was a contemporary way of celebrating Alaska Native peoples' oral traditions. Oral traditions tell us who we are and where we come from, they connect us to our ancestors, affirm our relationships with one another, and help us navigate the future. One of Alaska's most famous orators was Elizabeth Peratrovich, who spoke with conviction, honesty, poise and eloquence when she addressed the territorial legislature to advocate for our collective civil rights. It was especially fitting that we celebrated the exchange of Native knowledge, ideas and history on the same day Alaska honors Elizabeth Peratrovich's legacy. - More...
Wednesday - March 11, 2009

Southeast CHAMPS scrounging for money By Charles Edwardson - I have written about the activities' fund in this publication more than a few times and as predicted I did not actively do anything about it, or think about it much until the time came when my kid needed support for her extracurricular activity. Guilty as charged and so is the school board. So I reached into my wallet and slapped down another thousand bucks as do many parents and faithful fans. - More...
Monday - March 09, 2009

Ketchikan to Hyder link By Gary Benedict - Pete Cessnun and Ken Eichner told me years ago about a route up to LeDuc Glacier from around the Rudyard Bay area. At the start of the work on what was to become the Granduc Copper mine there was a road grubbed out from the Behm Canal to where there is now the head of an 11.5 tunnel that comes out at the Granduc mill site. - More...
Monday - March 09, 2009

Let's get real!! By Robert D. Warner - Recently there have been several letters to SitNews pushing this issue of building a hard link to the mainland. - More...
Monday - March 09, 2009

Re: Over the Horizon By Alan R. (Rudy) McGillvray - Well, as I said before, we have many more ridges that the wind blows across than we do lakes that drain into our inland waterways. Also, we have many more inland waterways that have a lot of tidal action. Both may be used to generate electricity, and in the case of wind-power, could be online before the permitting process for a new expensive dam is even read by the permitting authority. - More...
Monday - March 09, 2009

Financial crisis explained in simple terms By Al Johnson - There was a time when you couldn't find anybody that voted for Jimmy Carter. It seems to becoming that way for "Dear Leader". - More...
Monday - March 09, 2009

AMHS Survey By Kristine Bellanich - Anyone interested in voicing their opinion about the AMHS, new Alaska class ferries, I urge you to take the survey. The state is trying to switch over all newer ferries brought online into 'daytime' ferries with no staterooms, sitting room only and what seems to be switching from kitchen/ cafeteria stlye to vending for meals. - More...
Monday - March 09, 2009

GUN BILL GOING NOWHERE By Donald Daugherty - I'm glad to see opposition to the gun bill. Americans have every right to bear arms to protect themselves. IF every law abiding citizen in the country were to turn their guns in, only the criminals would have them. - More...
Monday - March 09, 2009

Gun bill By Richard Lippart - I'm sorry to say that our country is coming to this, thanks to anti-gun people. But, I can say that as a service-member and avid hunter, if you dare think you can make me turn in my guns and wait for the local law enforcement, you're sadly mistaken. - More...
Monday - March 09, 2009

Economy By Robert McRoberts - Every one is losing their job. We have messed up our economy so bad. What happened? Being a contractor, I can see how we can not afford to hire help. I wish I could hire help but I hate the idea of putting so much money out to hire other people. I get so little in return. If they have an accident I end up paying. I lose by putting out so much for just the pride to be a employer. Maybe it's just a little guy theory, but if every one was responsible for their safety we would all work safer. - More...
Monday - March 09, 2009

More Letters/Viewpoints
Webmail your letter or
Email Your Letter To: editor@sitnews.us

---

E-mail your news tips, news
releases & photos to:
editor@sitnews.us

SitNews
Stories in the News
©1999 - 2008
Ketchikan, Alaska

M.C. Kauffman, Webmaster/Editor,
Graphic Designer & Publisher
editor@sitnews.us
907 254 1948

In Memory of SitNews' first editor,
Richard (Dick) Kauffman
1932-2007

Locally owned & operated.
Online since 1999

Articles & photographs that appear in SitNews may be protected by copyright and may not be reprinted or redistributed without written permission from and payment of required fees to the proper sources.