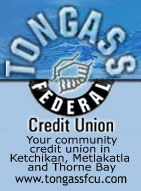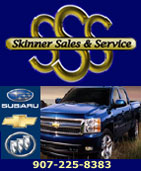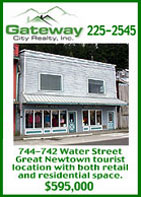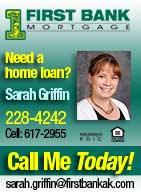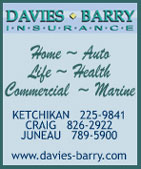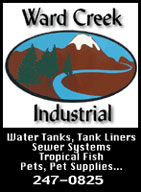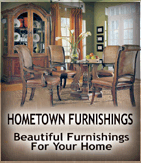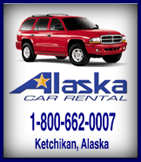 Contact


Webmail Letters


News Tips


Search Sitnews


Copyright Info


Archives
Today's News


Alaska


Ketchikan


Top Stories


U.S. News


U.S. Politics


Stock Watch


Personal Finance


Science News


US Education News


Parenting News


Seniors News


Medical News


Health News


Fitness


Offbeat News


Online Auction News


Today In History


Product Recalls


Obituaries
Quick News Search


Alaska


Ketchikan


SE Alaska


Alaska News Links
Columns - Articles


Dave Kiffer


Fish Factor


Career Success Stories


Parnassus Reviews


Chemical Eye On...


George Pasley


More Columnists
Ketchikan


Our Troops
Historical Ketchikan


June Allen


Dave Kiffer


Louise B. Harrington
Recognition


Match of the Month


Asset Builders
Ketchikan Arts & Events


Ketchikan Museums


KTN Public Library


Parks & Recreation


Chamber
Lifestyles


Home & Garden


Food & Drink


Arts & Culture


Book Reviews


Movie Reviews


Celebrity Gossip
On the Web


Cool Sites


Webmaster Tips


Virus Warnings
Sports


Ketchikan Links


Top Sports News
Public Records


FAA Accident Reports


NTSB Accident Reports


Court Calendar


Court Records Search


Wanted: Absconders


Sex Offender Reg.


Public Notices
Weather, Webcams


Today's Forecast


KTN Weather Data


AK Weather Map


Ketchikan Webcam


SE AK Webcams


Alaska Webcams


AK Earthquakes


Earthquakes
TV Guide


Ketchikan
Ketchikan Phone Book


Yellow Pages


White Pages
Employment


Employment
Government Links


Local Government


State & National


Tuesday
March 10, 2009



Ward Lake Speedskate
Pictured is Michael Schuler at Ward Lake where the skating has been awesome.
Michael Schuler and Elizabeth Einset have shovelled and maintained two international length speedskate short-tracks for the past couple weeks. Schuler said the ice has been smooth and fast, and so much fun. Schuler said, "We should try to organize a skating marathon next year."
Front Page Photo by ELIZABETH EINSET


Ketchikan: February: Colder than normal in the Alaska Panhandle; Precipitation below average for parts of Southeast - Temperature conditions were colder than normal in the Panhandle, the Southcentral, and the northwest coast, while the Interior and southwestern Alaska experienced warmer than normal temperatures. For many locations the month began on the cool side, and was followed by a moderation in temperatures. This temperature was aided by the perceptible increase in daylight throughout February. Precipitation conditions were below average for parts of Southeast and Southcentral , though more than twice the normal amount of precipitation fell in the western half of the state. - More...
Tuesday - March 10, 2009






Alaska: CRAIG RESIDENT SENTENCED TO THREE YEARS IN FEDERAL PRISON FOR ILLEGALLY KILLING AND SELLING MARINE MAMMALS - United States Attorney Karen L. Loeffler announced that on March 9, 2009, Christopher R. Rowland, a resident of Craig, Alaska, was sentenced to 37 months in prison and fined $5,000 in federal court in Anchorage for his conviction of four counts of violating the Lacey Act and the Marine Mammal Protection Act. Following completion of his sentence of imprisonment, Rowland will be on supervised release for three years. Rowland pled guilty to the four counts on December 22, 2008.

Rowland, age 41, was sentenced by Chief United States District Court Judge John W. Sedwick.

In connection with the sentencing, the United States Attorney's office advised the court that Rowland was extensively engaged in the illegal hunting, killing, and export of sea otters, sea lions and harbor seals and the illegal sale of their pelts. As explained to the court, the investigation started as a response to a concerned citizen's tip which led to a two-year undercover operation into the illegal commercialization of sea otters, seals, and sea lions, all of which are protected by the Marine Mammal Protection Act. During the undercover operation, agents documented Rowland's illegal take of sea otters, the illegal sale of their pelts, and the failure to record and report harvest data as required by the Marine Mammal Protection Act. - More...
Tuesday - March 10, 2009

Alaska: Former Alaska State Senator Sentenced on Public Corruption Charges - John Cowdery, a former elected member of the Alaska state senate, was sentenced today to three years probation with a special condition requiring him to serve six months of home confinement for conspiring to bribe another Alaska state legislator, Acting Assistant Attorney General Rita M. Glavin of the Criminal Division announced.

U.S. District Judge Ralph Beistline for the District of Alaska also ordered Cowdery to pay a $25,000 fine.

On Dec. 19, 2008, Cowdery pleaded guilty to one count of conspiracy to commit bribery concerning programs receiving federal funds. In court documents, Cowdery admitted to conspiring with Bill J. Allen, the former chief executive officer of VECO Corporation (VECO), a now-defunct multinational oil field services company, and Richard L. Smith, a former VECO vice president, to offer at least $10,000 in purported campaign contributions to State Senator A in exchange for State Senator A's support of a proposed petroleum profits tax, or PPT, that VECO wanted the Alaska state legislature to pass in 2006. Cowdery admitted that he and Allen met State Senator A on June 25, 2006, at an Anchorage restaurant to offer State Senator A the bribe. Cowdery admitted that he and Allen specifically conditioned receipt of the bribe, which State Senator A did not accept, on State Senator A's support for the PPT legislation sought by VECO and Allen. Allen and Smith both pleaded guilty to multiple federal corruption charges in May 2007 and both are awaiting sentencing. - More...
Tuesday - March 10, 2009

Alaska: Forest Service releases FEIS on Angoon hydropower project - The U.S. Forest Service has released the Final Environmental Impact Statement (FEIS) for the Angoon Hydroelectric Project on Admiralty Island, Tongass National Forest.

In 2003, Kootznoowoo, Inc., the Alaska Native Claims Settlement Act (ANCSA) corporation for the city of Angoon, asked the Forest Service to begin the process necessary to permit and develop a hydroelectric facility. The Alaska National Interest Lands Conservation Act of 1980 (ANILCA) granted Kootznoowoo the right to develop the hydroelectric project subject to conditions prescribed by the Forest Service for protection of natural resources, recreational, heritage and scenic values. Congress specifically exempted the hydropower project from the requirements of the Wilderness Act.


The project, when implemented by Kootznoowoo, Inc., would potentially lower the cost of electric bills in Angoon and reduce the village's dependence on diesel-generated power. It is also in line with President Obama's goal to increase renewable energy.

The proposed hydroelectric plant would be constructed on Thayer Creek within Admiralty National Monument and the Kootznoowoo Wilderness, and would use only the water available in the natural flow of the river, with power delivered to Angoon. It would include a diversion dam, intake structure, marine facility, three access roads, two staging areas, transmission lines, a power plant, a surge tank, and about 6,600 feet of pipeline. - More...
Tuesday - March 10, 2009

Alaska: Murkowski sustains knee injury while skiing in Alaska - U.S. Sen. Lisa Murkowski, R-Alaska, tore two ligaments and cartilage in her left knee on Sunday while skiing at Alyeska Ski Resort.

Murkowski, an expert skier, fell while skiing on the south face of the mountain about noon Sunday, tumbling more than 300 feet down the mountain and tearing her anterior cruciate ligament (acl), medial collateral ligament (mcl) and lateral meniscus.

"I've been skiing all my life, and this was just one of those unfortunate accidents that can occur on the slopes on any given day," said Murkowski, whose two sons are avid high school ski racers and whose husband is also an accomplished skier.- More...
Tuesday - March 10, 2009

Alaska: Extending Motor Fuel Tax Suspension Supported by Governor - Alaska Governor Sarah Palin pledged her support today for Senator Bettye Davis' bill to extend Alaska's suspension of the motor fuel tax. Senate Bill 14 extends a portion of the governor's multi-phase statewide energy plan she introduced last year to help Alaskans combat the high cost of energy.

"Alaskans are unique among Americans in the contiguous states in terms of transportation costs," Palin said. "In rural Alaska, particularly, many people are still paying outrageous fuel costs. Heating and fuel bills are double and triple what others pay in the Lower 48. I support any sound measure that relieves the burden Alaskans feel in their pocketbook; in this case, it's continued support for eliminating a tax at the pump."

According to the AAA Daily Fuel Gauge Report, Alaskans pay on average $2.519 per gallon of regular gasoline, which is more than 30 cents higher than California, which has the highest price per gallon in the contiguous states. Even Hawaii, another remote state, pays seven cents per gallon less than Alaska. National comparisons can be viewed at fuelgaugereport.com. - More...
Tuesday - March 10, 2009

Ketchikan: Alaska Timber Insurance Exchange To Return $2.0 Million to Alaskan Employers - The Board of Governors of the Alaska Timber Insurance Exchange (ATIE), a policyholder owned workers' compensation insurance company, announced on March 5, 2009 that a $2.0 million dividend will be paid to its members on March 9, 2009. The dividend represents approximately 36% of ATIE's 2008 direct premiums and will be allocated to each member based upon their safety performance and ownership level.

The efforts by ATIE's members to maintain safe workplaces have been a significant part of its continued success. Almost $19 million in dividends have been paid to its members over the last ten years with the period being marked by improved loss frequency. - More...
Tuesday - March 10, 2009

Alaska Science: The brief life and times of snowshoe hares By NED ROZELL - Here on this March morning, in the forested floodplain of the Tanana River, snow is falling with vigor. Even the paddle-feet of snowshoe hares press several inches into the new fluff.

Knut Kielland of the Institute of Arctic Biology at the University of Alaska Fairbanks prepares to release a snowshoe hare from a live trap near the Tanana River.
Photo by Ned Rozell.

Knut Kielland wears metal-frame snowshoes as he zigzags through alders and willows near the frozen river. He stops when he sees a snowshoe hare, right where he expects it-inside a wire-screen metal box.

The hare, which ventured into the live trap in pursuit of alfalfa chunks and a carrot, wears a collar with a tiny transmitter the size of a triple-A battery. Kielland, an ecologist at the University of Alaska Fairbanks, and his colleague Karl Olson have captured this animal before.

Kielland coaxes the hare into a game bag, then weighs the three-pound, snow-white creature, checks numbers on its ear tags, and releases it into the forest. The hare then bounces away, seeming to disappear into the winter world. But Kielland can find it anytime he wants, using a binocular-size radio receiver and a handheld antenna that resembles a TV antenna.

Kielland and Olson have fitted 50 transmitters onto the necks of hares and often recover them again and again. Once a transmitter was recovered from high in a spruce tree where a goshawk carried its meal. Using a receiver and all of those transmitters, Kielland is trying to find out the fate of the average hare. He wants to answer a simple but elusive question: how long does a boreal forest hare live in Alaska, and how does a population of hares fluctuate?

"(With methods such as ear tags), you don't know whether the hares dispersed out of your area or died," he said. "This is an attempt to really find out what happens to them."

Biologists think hares probably live for about a year, with old-timers reaching three or four, but there are few ways to judge that. Kielland's study, which is the extension of a project he's been working on in his backyard of the Tanana River for a decade, should provide some answers. - More...
Tuesday - March 10, 2009




Public Meetings & Info

Ketchikan

CLASSIFIEDS

Publish ad
Please select the proper category before posting.




CLASSIFIEDS' CATEGORIES

Announcements and
Help Wanted
For Sale / Free Stuff
Garage Sales
Homes / Apts/ Property
Pets
Wanted
Lost & Found
Local Services
Publish your ad

Feb. - March 2009
Front Page Archives

| | | | | | | |
| --- | --- | --- | --- | --- | --- | --- |
| S | M | T | W | T | F | S |
| 01 | 02 | 03 | 04 | 05 | 06 | 07 |
| 08 | 09 | 10 | 11 | 12 | 13 | 14 |
| 15 | 16 | 17 | 18 | 19 | 20 | 21 |
| 22 | 23 | 24 | 25 | 26 | 27 | 28 |
| 01 | 02 | 03 | 04 | 05 | 06 | 07 |
| 08 | 09 | 10 | | | | |

Viewpoints
Opinions/Letters
Basic Rules

Native Oratory Contest: THANK YOU! By Cara Wallace - Thank you to everyone who made Ketchikan's first Native Oratory Contest (held on February 16) a success! The Native Oratory Contest was a contemporary way of celebrating Alaska Native peoples' oral traditions. Oral traditions tell us who we are and where we come from, they connect us to our ancestors, affirm our relationships with one another, and help us navigate the future. One of Alaska's most famous orators was Elizabeth Peratrovich, who spoke with conviction, honesty, poise and eloquence when she addressed the territorial legislature to advocate for our collective civil rights. It was especially fitting that we celebrated the exchange of Native knowledge, ideas and history on the same day Alaska honors Elizabeth Peratrovich's legacy. - More...
Wednesday - March 11, 2009

Southeast CHAMPS scrounging for money By Charles Edwardson - I have written about the activities' fund in this publication more than a few times and as predicted I did not actively do anything about it, or think about it much until the time came when my kid needed support for her extracurricular activity. Guilty as charged and so is the school board. So I reached into my wallet and slapped down another thousand bucks as do many parents and faithful fans. - More...
Monday - March 09, 2009

Ketchikan to Hyder link By Gary Benedict - Pete Cessnun and Ken Eichner told me years ago about a route up to LeDuc Glacier from around the Rudyard Bay area. At the start of the work on what was to become the Granduc Copper mine there was a road grubbed out from the Behm Canal to where there is now the head of an 11.5 tunnel that comes out at the Granduc mill site. - More...
Monday - March 09, 2009

Let's get real!! By Robert D. Warner - Recently there have been several letters to SitNews pushing this issue of building a hard link to the mainland. - More...
Monday - March 09, 2009

Re: Over the Horizon By Alan R. (Rudy) McGillvray - Well, as I said before, we have many more ridges that the wind blows across than we do lakes that drain into our inland waterways. Also, we have many more inland waterways that have a lot of tidal action. Both may be used to generate electricity, and in the case of wind-power, could be online before the permitting process for a new expensive dam is even read by the permitting authority. - More...
Monday - March 09, 2009

Financial crisis explained in simple terms By Al Johnson - There was a time when you couldn't find anybody that voted for Jimmy Carter. It seems to becoming that way for "Dear Leader". - More...
Monday - March 09, 2009

AMHS Survey By Kristine Bellanich - Anyone interested in voicing their opinion about the AMHS, new Alaska class ferries, I urge you to take the survey. The state is trying to switch over all newer ferries brought online into 'daytime' ferries with no staterooms, sitting room only and what seems to be switching from kitchen/ cafeteria stlye to vending for meals. - More...
Monday - March 09, 2009

GUN BILL GOING NOWHERE By Donald Daugherty - I'm glad to see opposition to the gun bill. Americans have every right to bear arms to protect themselves. IF every law abiding citizen in the country were to turn their guns in, only the criminals would have them. - More...
Monday - March 09, 2009

Gun bill By Richard Lippart - I'm sorry to say that our country is coming to this, thanks to anti-gun people. But, I can say that as a service-member and avid hunter, if you dare think you can make me turn in my guns and wait for the local law enforcement, you're sadly mistaken. - More...
Monday - March 09, 2009

Economy By Robert McRoberts - Every one is losing their job. We have messed up our economy so bad. What happened? Being a contractor, I can see how we can not afford to hire help. I wish I could hire help but I hate the idea of putting so much money out to hire other people. I get so little in return. If they have an accident I end up paying. I lose by putting out so much for just the pride to be a employer. Maybe it's just a little guy theory, but if every one was responsible for their safety we would all work safer. - More...
Monday - March 09, 2009

More Letters/Viewpoints
Webmail your letter or
Email Your Letter To: editor@sitnews.us

---

E-mail your news tips, news
releases & photos to:
editor@sitnews.us

SitNews
Stories in the News
©1999 - 2008
Ketchikan, Alaska

M.C. Kauffman, Webmaster/Editor,
Graphic Designer & Publisher
editor@sitnews.us
907 254 1948

In Memory of SitNews' first editor,
Richard (Dick) Kauffman
1932-2007

Locally owned & operated.
Online since 1999

Articles & photographs that appear in SitNews may be protected by copyright and may not be reprinted or redistributed without written permission from and payment of required fees to the proper sources.