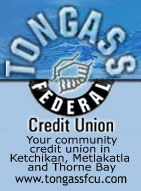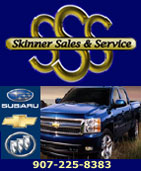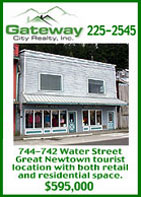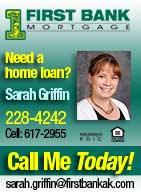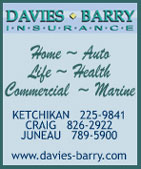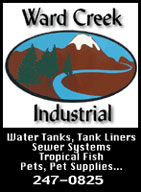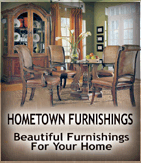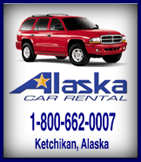 Contact


Webmail Letters


News Tips


Search Sitnews


Copyright Info


Archives
Today's News


Alaska


Ketchikan


Top Stories


U.S. News


U.S. Politics


Stock Watch


Personal Finance


Science News


US Education News


Parenting News


Seniors News


Medical News


Health News


Fitness


Offbeat News


Online Auction News


Today In History


Product Recalls


Obituaries
Quick News Search


Alaska


Ketchikan


SE Alaska


Alaska News Links
Columns - Articles


Dave Kiffer


Fish Factor


Career Success Stories


Parnassus Reviews


Chemical Eye On...


George Pasley


More Columnists
Ketchikan


Our Troops
Historical Ketchikan


June Allen


Dave Kiffer


Louise B. Harrington
Recognition


Match of the Month


Asset Builders
Ketchikan Arts & Events


Ketchikan Museums


KTN Public Library


Parks & Recreation


Chamber
Lifestyles


Home & Garden


Food & Drink


Arts & Culture


Book Reviews


Movie Reviews


Celebrity Gossip
On the Web


Cool Sites


Webmaster Tips


Virus Warnings
Sports


Ketchikan Links


Top Sports News
Public Records


FAA Accident Reports


NTSB Accident Reports


Court Calendar


Court Records Search


Wanted: Absconders


Sex Offender Reg.


Public Notices
Weather, Webcams


Today's Forecast


KTN Weather Data


AK Weather Map


Ketchikan Webcam


SE AK Webcams


Alaska Webcams


AK Earthquakes


Earthquakes
TV Guide


Ketchikan
Ketchikan Phone Book


Yellow Pages


White Pages
Employment


Employment
Government Links


Local Government


State & National


Monday
March 16, 2009



Notescasters
"Notescasters" Jack Shay and Dave Kiffer run the play-by-play of the PDQ Bach rendition of Beethoven's Fifth at the Ketchikan Community Concert Band's Lightweight Concert on February 28th. Jack Shay and Bill Green first presented this "play-by-play" coverage thirty-two years ago with the Kayhi Band.
Front Page Photo by DALE MILLER

Southeast Alaska: Alaska Supreme Court rejects University land transfer; Southeast Alaska communities relieved and support other ways to fund university - The Alaska Supreme Court on Friday reversed a superior court decision that allowed the transfer of state land to the University of Alaska as a way of funding the university. The ruling keeps about 200,000 acres of state land under public ownership instead of allowing it to be transferred to the university which would have been required to use it to maximize revenues.

"A lot of Southeast residents called us concerned that the lands the state wanted to give away are lands that local communities use for recreation, cultural and traditional uses," said Mark Gnadt, communications coordinator for the Southeast Alaska Conservation Council (SEACC). "There are better, more direct ways to fund the university."

Although most of the acreage to be transferred would have come from a few large parcels in Southcentral and Interior Alaska, the majority of the individual parcels were scattered throughout Southeast Alaska. Many people in Southeast were concerned that the university could restrict their access to the land and limit their input on land management decisions.

"Mite Cove is a very popular destination for local boaters, kayakers, and hunters, and I am concerned that any development of the cove would restrict public access," said Roman Motyka of Juneau who has kayaked, fished, hunted and hiked on and around Yakobi Island for over 30 years.

"I'm relieved at the Court's decision. While I certainly support full funding for the university, taking parcels from a few people's back yards puts an unfair burden of paying for the university on the backs of just a few Alaskans," said Deb Spencer of Pelican.

Alaska's constitution prohibits state revenues from being dedicated to one cause without the legislature determining it is the most pressing need for those funds. The Court agreed with SEACC that by declaring that the income from specific state land must go to the university, this transfer violated that part of the state constitution. - More...
Monday - March 16, 2009

Alaska: State Securities Regulator Investigates Stanford Financial; Reviewing Schwab Funds - The Alaska Division of Banking & Securities -Securities Section ("Division") is currently investigating the Stanford Financial Group along with three affiliated companies. Stanford's firms include Antigua-based Stanford International Bank and two based in Houston: broker-dealer Stanford Group Co. and investment adviser Stanford Capital Management.

The Division is requesting any Alaska investors who had financial dealings with any of these firms to contact the Division immediately as the U.S. Securities and Exchange Commission has frozen the assets of these firms in a Federal Court filing alleging massive fraud.


The Division of Securities is aware that several Alaska investors' names have shown up on lists publicized by the SEC as having invested with these firms.

The Alaska Division of Banking & Securities -Securities Section ("Division") is also currently investigating the Charles Schwab & Co. and Schwab Yield Plus Select mutual fund (ticker symbol SWYSX).

The Securities Division is requesting any Alaska investors who had financial dealings with Schwab and had this fund recommended to them by a Schwab representative, whether or not they purchased the fund, to contact the Division immediately. The U.S. Securities and Exchange Commission is concurrently conducting an investigation of this fund and Charles Schwab & Co. as well. - More...
Monday - March 16, 2009

Alaska: Results released from federal Alaska Child and Family Services Review - Alaska has received results from the Child and Family Services Review undertaken last year by the Children's Bureau, U.S. Administration for Children and Families.

"We're pleased to see from this review that Alaska has made measurable strides in our child protective services system," said Office of Children's Services Director Tammy Sandoval. "These results provide us with confirmation that the path we had already been following is exactly the path for us to continue on, to keep Alaska's children safe and help their families grow stronger."

The review began with an analysis of Alaska's child welfare data and a Statewide Assessment developed by the Office of Children's Services, Department of Health and Social Services. In addition, during the week of Sept. 8, 2008, on-site reviews of 65 Alaska cases (from Anchorage, Juneau and Bethel) and interviews with local and state stakeholders were conducted.

The review measured performance on 23 items related to seven safety, permanency and well-being outcomes, and 22 items related to seven systemic factors. Items were rated as either a "Strength," or as an "Area Needing Improvement" (ANI). - More...
Monday - March 16, 2009

Alaska: Alaska Raises Unemployment Benefits by $25 - Alaska residents receiving unemployment insurance benefits will see a temporary $25 hike in their weekly benefit as part of the federal economic stimulus package, under an agreement signed by Gov. Sarah Palin.

The Alaska Department of Labor and Workforce Development is working on administrative details so that payments can begin next month.

"This additional weekly benefit and any additional administrative expenses are 100 percent federally funded and will have no fiscal impact to the State of Alaska," Labor and Workforce Development Commissioner Click Bishop said. "Entering into this agreement will benefit Alaska's unemployed workers and help support the stability of Alaska's economy. - More...
Monday - March 16, 2009

Fish Factor: New program seeks help from Alaskans By LAINE WELCH - Alaskans are being asked to help shape a new program aimed at tracking the economic importance of deckhands to the fishing industry.

Best 'guess-timates' peg the number of Alaska deckhands at 20,000. As self-employed workers, no wage reports are collected by the state, and crews have fallen through the cracks when it comes to labor data showing their financial contributions to coastal communities. Each must buy a fishing license, but it doesn't tell if or when they fish, in what fisheries, or for how long. The data is important for several reasons, said Geron Bruce, assistant director of the state commercial fisheries division.

"First, you can't really estimate the total economic impact of commercial fishing unless you know something about the earnings and employment patterns for the crew members who are such an important part of the work force. And we don't have any of that information."
The lack of data also means the "boots on deck" have been on the losing end of new management plans that dole out shares of the catch.

Lawmakers last year ok'd a one-time appropriation of $150,000 for commfish staff to jump start a crew labor data project. Bruce also credited the feds for funding that is keeping the project afloat.

"This is a cooperative project that would not be moving forward if we did not have the federal government as a partner in providing funding," he said.

State and federal agency reps met in January and developed five options to be presented to an industry advisory panel that is now being formed. - More...
Monday - March 16, 2009

National: Sunshine Poll: Americans support open government By THOMAS HARGROVE - Americans overwhelmingly support President Obama's order that federal agencies must show a "presumption in favor of disclosure" when asked to open government records to the public, an order issued during his first full day in office.

But a survey of 946 adult residents of the United States also found that 61 percent believe the federal government "only sometimes, rarely or never" obeys the Freedom of Information Act that requires such disclosure.

Yet the survey, commissioned by the American Society of Newspaper Editors and conducted by Scripps Howard News Service and Ohio University, also found that the erosion of the public's confidence in the openness of the national government has slowed or even reversed slightly after three years of dramatic declines.

"Trust in government has been on the decline for some time in the United States," said Jerry Miller, director of the Scripps Survey Research Center at Ohio University. "The previous administration's disclosure policies certainly contributed to public skepticism. People now appear more optimistic, but still guarded, about President Obama and the current administration's disclosure practices under the Freedom of Information Act."- More...
Monday - March 16, 2009




Public Meetings & Info

Ketchikan

CLASSIFIEDS

Publish ad
Please select the proper category before posting.




CLASSIFIEDS' CATEGORIES

Announcements and
Help Wanted
For Sale / Free Stuff
Garage Sales
Homes / Apts/ Property
Pets
Wanted
Lost & Found
Local Services
Publish your ad

Feb. - March 2009
Front Page Archives

| | | | | | | |
| --- | --- | --- | --- | --- | --- | --- |
| S | M | T | W | T | F | S |
| 01 | 02 | 03 | 04 | 05 | 06 | 07 |
| 08 | 09 | 10 | 11 | 12 | 13 | 14 |
| 15 | 16 | 17 | 18 | 19 | 20 | 21 |
| 22 | 23 | 24 | 25 | 26 | 27 | 28 |
| 01 | 02 | 03 | 04 | 05 | 06 | 07 |
| 08 | 09 | 10 | 11 | 12 | 13 | 14 |

Viewpoints
Opinions/Letters
Basic Rules

Letters of Support for EPA Assessment By Kenneth Carpenter - Our nonprofit received as a donation the 347 Bawden Street property. As you all know, this was your former hospital and was built with asbestos in the building. The asbestos has hampered the development of the property for several owners. The first step in rehabilitating this property is to remove the asbestos. Remodeling or demolition legally requires abatement, which is removal of the asbestos and other hazards such as lead. Your health is our #1 priority with this project, the health of the future sites occupants is our second, and meeting the best needs of the community is our third. Our immediate goal is abatement, however assessment must take place first. For nearly a year we have been working with the EPA to achieve this goal. Currently the EPA is evaluating our request for Site Assessment of the building. Abatement funding is dependent on assessment, and assessment funding is based on community support. All they need is a letter of support for our project from your City Mayor, KGB Mayor, Tribal Council or Governor in order for assessment and abatement to begin. I wrote to all of your elected government leaders and they all have not responded to date. - More...
Monday - March 16, 2009

Trillion-Buck Rogers of the 21st Century By Al Johnson - As a senior citizen looking at the fiscal shenanigans being fostered on the American Public by the uncertified holder of the Office of President, my frustration on how this reckless future debt will be paid was antagonizing. - More...
Monday - March 16, 2009

Understanding Million, Billion, and Trillion By Charlotte Tanner - We read about how billions, and trillions are being thrown around as "bail-outs", etc. I have never had one inkling what these figures actually meant. They are much too large for my mind to grasp, so I did some googling. This one website had these neat definitions, they kind of give me a feeling for what our government is promising various corporations, and other entities. WOW! - More...
Monday - March 16, 2009

PEPPERMINT PATTIES By David G. Hanger - On a nice, sunny day a rich man goes for a walk down a sandy beach. The wind gusts suddenly, and up ahead are three children; a middle class child, an upper middle class child, and a lower middle class child; who in the course of playing five feet off the shore have fallen over a shelf into deep water and are drowning. Noticing that the gusting wind has chilled him a bit, the rich man turns and goes home to get a sweater. Once home he gives his dog a bone, just for being such a good, good boy. The three children, of course, drowned. - More...
Thursday - March 12, 2009

Native Oratory Contest: THANK YOU! By Cara Wallace - Thank you to everyone who made Ketchikan's first Native Oratory Contest (held on February 16) a success! The Native Oratory Contest was a contemporary way of celebrating Alaska Native peoples' oral traditions. Oral traditions tell us who we are and where we come from, they connect us to our ancestors, affirm our relationships with one another, and help us navigate the future. One of Alaska's most famous orators was Elizabeth Peratrovich, who spoke with conviction, honesty, poise and eloquence when she addressed the territorial legislature to advocate for our collective civil rights. It was especially fitting that we celebrated the exchange of Native knowledge, ideas and history on the same day Alaska honors Elizabeth Peratrovich's legacy. - More...
Wednesday - March 11, 2009

Southeast CHAMPS scrounging for money By Charles Edwardson - I have written about the activities' fund in this publication more than a few times and as predicted I did not actively do anything about it, or think about it much until the time came when my kid needed support for her extracurricular activity. Guilty as charged and so is the school board. So I reached into my wallet and slapped down another thousand bucks as do many parents and faithful fans. - More...
Monday - March 09, 2009

Ketchikan to Hyder link By Gary Benedict - Pete Cessnun and Ken Eichner told me years ago about a route up to LeDuc Glacier from around the Rudyard Bay area. At the start of the work on what was to become the Granduc Copper mine there was a road grubbed out from the Behm Canal to where there is now the head of an 11.5 tunnel that comes out at the Granduc mill site. - More...
Monday - March 09, 2009

Let's get real!! By Robert D. Warner - Recently there have been several letters to SitNews pushing this issue of building a hard link to the mainland. - More...
Monday - March 09, 2009

Re: Over the Horizon By Alan R. (Rudy) McGillvray - Well, as I said before, we have many more ridges that the wind blows across than we do lakes that drain into our inland waterways. Also, we have many more inland waterways that have a lot of tidal action. Both may be used to generate electricity, and in the case of wind-power, could be online before the permitting process for a new expensive dam is even read by the permitting authority. - More...
Monday - March 09, 2009

Financial crisis explained in simple terms By Al Johnson - There was a time when you couldn't find anybody that voted for Jimmy Carter. It seems to becoming that way for "Dear Leader". - More...
Monday - March 09, 2009

AMHS Survey By Kristine Bellanich - Anyone interested in voicing their opinion about the AMHS, new Alaska class ferries, I urge you to take the survey. The state is trying to switch over all newer ferries brought online into 'daytime' ferries with no staterooms, sitting room only and what seems to be switching from kitchen/ cafeteria stlye to vending for meals. - More...
Monday - March 09, 2009

GUN BILL GOING NOWHERE By Donald Daugherty - I'm glad to see opposition to the gun bill. Americans have every right to bear arms to protect themselves. IF every law abiding citizen in the country were to turn their guns in, only the criminals would have them. - More...
Monday - March 09, 2009

Gun bill By Richard Lippart - I'm sorry to say that our country is coming to this, thanks to anti-gun people. But, I can say that as a service-member and avid hunter, if you dare think you can make me turn in my guns and wait for the local law enforcement, you're sadly mistaken. - More...
Monday - March 09, 2009

Economy By Robert McRoberts - Every one is losing their job. We have messed up our economy so bad. What happened? Being a contractor, I can see how we can not afford to hire help. I wish I could hire help but I hate the idea of putting so much money out to hire other people. I get so little in return. If they have an accident I end up paying. I lose by putting out so much for just the pride to be a employer. Maybe it's just a little guy theory, but if every one was responsible for their safety we would all work safer. - More...
Monday - March 09, 2009

More Letters/Viewpoints
Webmail your letter or
Email Your Letter To: editor@sitnews.us

---

E-mail your news tips, news
releases & photos to:
editor@sitnews.us

SitNews
Stories in the News
©1999 - 2008
Ketchikan, Alaska

M.C. Kauffman, Webmaster/Editor,
Graphic Designer & Publisher
editor@sitnews.us
907 254 1948

In Memory of SitNews' first editor,
Richard (Dick) Kauffman
1932-2007

Locally owned & operated.
Online since 1999

Articles & photographs that appear in SitNews may be protected by copyright and may not be reprinted or redistributed without written permission from and payment of required fees to the proper sources.