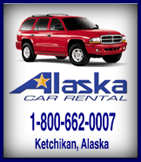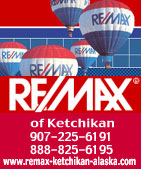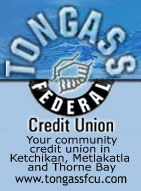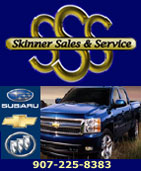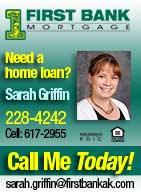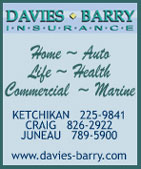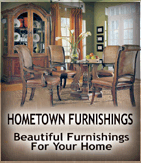 Contact


Call 254-1948


Webmail Letters


News Tips


Search Sitnews


Copyright Info


Archives
Today's News


Alaska


Ketchikan


Top Stories


U.S. News


U.S. Politics


Stock Watch


Personal Finance


Science News


US Education News


Parenting News


Seniors News


Medical News


Health News


Fitness


Offbeat News


Online Auction News


Today In History


Product Recalls


Obituaries
Quick News Search


Alaska


Ketchikan


SE Alaska


Alaska News Links
Columns - Articles


Dave Kiffer


Fish Factor


Career Success Stories


Parnassus Reviews


Chemical Eye On...


George Pasley


More Columnists
Ketchikan


Our Troops
Historical Ketchikan


June Allen


Dave Kiffer


Louise B. Harrington
Recognition


Match of the Month


Asset Builders
Ketchikan Arts & Events


Ketchikan Museums


KTN Public Library


Parks & Recreation


Chamber
Lifestyles


Home & Garden


Food & Drink


Arts & Culture


Book Reviews


Movie Reviews


Celebrity Gossip
On the Web


Cool Sites


Webmaster Tips


Virus Warnings
Sports


Ketchikan Links


Top Sports News
Public Records


FAA Accident Reports


NTSB Accident Reports


Court Calendar


Court Records Search


Wanted: Absconders


Sex Offender Reg.


Public Notices
Weather, Webcams


Today's Forecast


KTN Weather Data


AK Weather Map


Ketchikan Webcam


SE AK Webcams


Alaska Webcams


AK Earthquakes


Earthquakes
TV Guide


Ketchikan
Ketchikan Phone Book


Yellow Pages


White Pages
Government Links


Local Government


State & National


Thursday
April 16, 2009



Ketchikan Tea Party
Numerous residents of Ketchikan joined with hundreds of Alaskans across the state Wednesday to participate in a nationwide protest to rebel against excessive government spending.
Front Page Photo by JOHNNY RICE

Alaska: March temperatures below normal statewide - March temperatures were several degrees below normal statewide. The strongest departures from normal were found in the Interior, with mean monthly temperatures of more than 5 degrees Fahrenheit colder than average. Although this is usual for March, daily temperatures show a prominent diurnal range and a noticeable increase from March 1 to 31, due to the lengthening days. Snowfall was in abundance for the western half of Alaska and parts of the Panhandle where daily and monthly snowfall records were broken in some areas. The vernal equinox, or time of equal daylight and darkness across the globe, occurred March 20. - More...
Thursday - April 16, 2009

Alaska: Governor Hopeful for Budget Agreements - Governor Sarah Palin remains hopeful that the House Finance Committee will make necessary changes to the capital budget to generate jobs and promote resource development. The governor, along with House and Senate leadership, agreed to a modest capital budget in order to reduce the draw from budget reserves.

The governor is disappointed, though, that the Senate would not even consider any amendments intended to ensure that general funds that match federal and other sources would be included. She proposed to replace lower priority projects with the state's highest priority projects. The Senate refused. Specifically, the Senate omitted $15 million in match for federal highway and aviation projects. Also cut from the governor's budget are specific priorities for resource development including $8 million for the in-state gas line, $4 million for oil and gas reservoir assessments, $3 million for access to resources in western Alaska, and $26 million for ongoing upgrades to the Dalton Highway which is a vital link to Alaska's North Slope. - More...
Thursday - April 16, 2009

Ketchikan: UAA RADIOLOGIC TECHNOLOGY INFORMATIONAL MEETING - University of Alaska Anchorage Medical Imaging Sciences will host an informational meeting in Ketchikan for anyone interested in applying for admission to the Radiologic Technology program in the Fall 2009 semester. The meeting is scheduled for Wednesday, April 29, 2009 from 2:00-4:00 PM in room P103 of the UAS Ketchikan Paul Building located at 2600 Seventh Avenue.

The purpose of the meeting is to provide information about admission requirements, procedures, and deadlines and give prospective students the opportunity to meet faculty and a recent local graduate and ask questions specific to the Radiologic Technology program. - More...
Thursday - April 16, 2009

Sitka: AMHS to hold Sitka public meeting for Alaska Class Ferry project - The Alaska Marine Highway System's Alaska Class Ferry project team will hold a public meeting Thursday between 6:30 and 8 p.m. in Sitka.

The meeting will take place in the Harrigan Centennial Hall's Rousseau Room. - More...
Thursday - April 16, 2009

Net Worth: Feds subsidize borrowers, hurt savers By KATHLEEN PENDER - The government's extraordinary efforts to bring down interest rates to help banks and borrowers have been murder on savers.

Over the past year, yields on safe havens such as Treasury bills, certificates of deposit and money-market funds have fallen even more steeply than mortgage rates.

The average yield on taxable money-market funds has fallen to just 0.23 percent from 2.22 percent a year ago, according to iMoneyNet.

The average yield on a one-year CD has fallen to 1.35 percent from 1.94 percent over the past year, but it was as high as 2.73 percent in October, according to Bankrate.com.

Meanwhile, the government's insurance programs for bank deposits and money-market funds keep changing, making it hard to make longer-term commitments.

The drop in rates hurts all savers, but falls hardest on retirees such as 79-year-old Howard Shirley, who lives in San Francisco on an airline pension, Social Security and interest from bank CDs. - More...
Thursday - April 16, 2009

REAL ESTATE WATCH: Should you skip your mortgage payment? By MARCIE GEFFNER - f you've been tempted to skip a few mortgage payments to try to convince your lender to modify your loan, you may want to resist that temptation. Whether your goal is to stave off foreclosure or just make your payments more affordable, experts say deliberate delinquency is not as smart an idea as it may seem.

The bottom line is that:

- If you can make your payment, you should do so.

- If you can't, you shouldn't.

- If you're in between, you should get help to assess your situation.

"Back in the day, (lenders) would only provide modifications to people who were significantly behind because that evidenced that they truly needed the loan modified. They were of that mindset, and they didn't realize the enormity of the problem," says Gail Cunningham, a spokesperson for the National Foundation for Credit Counseling in Silver Spring, Md. "But now, they've realized that the logic of making someone become delinquent and dig a deep financial hole before you help them was really not good for anyone." - More...
Thursday - April 16, 2009

Debt Adviser: Credit-repair firms can't erase bad debt By STEVE BUCCI - Dear Debt Adviser,

I understand that there are privately owned agencies that will clear your credit report for a flat-rate fee. From what I understand, it takes a few months, but they can re-establish excellent credit ratings for their clients. Are you familiar with them? How does this service work? Is it safe? - More...
Thrusday - April 16, 2009

Columns - Commentary


Tea stands for...
By Eric Allie, Caglecartoons.com
Distributed to subscribers for publication by Cagle Cartoons, Inc.

Michael Reagan: The Obama Administration Says We're Dangerous, Rightwing Extremists - Do you reject "federal authority in favor of state or local authority," or "government authority entirely"? Are you "dedicated to a single issue, such as opposition to abortion or immigration"?

If so, you are a dangerous, rightwing extremist according to Obama's Department of Homeland Security, which bans the use of the word "terrorist" unless it's applied to us rightwing extremists who, for example, are so extreme as to view the grisly murder of the unborn in their mothers' wombs as cold-blooded murder.

Are you a veteran returning from Iraq or Afghanistan after risking life and limb to protect your fellow Americans? If so, you are a ticking time bomb likely to the recruited by those dangerous rightwing extremists.

After all, the vaunted Extremism and Radicalization Branch of the Homeland Environment Threat Analysis Division, Department of Homeland Security, warns that you "possess combat skills and experience that are attractive to rightwing extremists," and these Obama-ite loons are concerned that rightwing extremists "will attempt to recruit and radicalize returning veterans in order to boost their violent capabilities." - More...
Thursday - April 16, 2009

JAY AMBROSE: Hurrah for tea parties - Over at lowbrow MSNBC, the jokes about tea parties have been lewd and crude. Some other commentators think such protests are just stupid. And the federal government has been worrying about right-wing extremists.

So it seemed a kind of truth-seeking mission to visit Denver's Tax Day demonstration, a gathering of men and women whose ideas were pretty well summed up in the posters they were carrying.

"Haste, waste and fear is not a plan," said one. "200 years to build a nation, one election to destroy it," said another. In large, Magic-Marker letters, readers were told of the threat of socialism and the blessings of free enterprise. Anyone still suspecting President Barack Obama was the day's hero need only have glanced at this message: "Hail to the thief."

But in contrast to any federal paranoia about a recession-bred willingness to sign up with militias or supremacist groups, the 5,000 or so people gathered in front of Colorado's golden-domed Capitol were everyday folks, mostly cheerful, laughing, having a good time, carrying flags, singing patriotic songs, saying the Pledge of Allegiance and focused on one overriding theme: the government's Obama-directed spending binge. - More...
Thursday - April 16, 2009

BEN BOYCHUK and JOEL MATHIS: Is it time for a new tax revolt? - Tens of thousands of Americans had a great big tea party on Wednesday. Only instead of sipping cups of Earl Grey and Oolong, these Americans were sending tea bags to their elected representatives and chanting to protest what they see as an out-of-touch government digging a multi-trillion dollar national debt hole that only higher taxes on future generations will be able to fill.

The New American Tea Party movement, a grass-roots effort that garnered media support in recent months from conservative talk radio and Fox News, held hundreds of rallies in cities across the country on tax day. But not everyone was celebrating. Liberals especially derided tea party revelers as "selfish" and "anti-government," and noted that President Obama's stimulus bill has led to tax cuts for 95 percent of Americans. - More...
Thursday - April 16, 2009




Public Meetings & Info

Ketchikan




CLASSIFIEDS' CATEGORIES

Announcements and
Help Wanted
For Sale / Free Stuff
Garage Sales
Homes / Apts/ Property
Pets
Wanted
Lost & Found
Local Services
Publish Your Ad

Viewpoints
Opinions/Letters
Basic Rules

KFD Dispatchers By Dave Hull - I want to start off by saying that the Ketchikan Police Department and Alaska State Troopers dispatchers deserve all the accolades given them for the performance of their duties. In fact, they can't be given enough. I have been involved with emergency response for the last 34 years and have taken great comfort many times in the calm, warm voice coming out of my handheld radio speaker. Just knowing someone is there when I key the microphone is of great reassurance. I must object, however, that one group has been left out of the honors recently bestowed by the Borough Assembly. The group I am referring to is the dispatchers with the Ketchikan Fire Department. They are still there filling in when needed and doing an excellent job but were referred to as 'others' in the proclamation. - More...
Thursday - April 16, 2009

Unbelievable Rental Costs By Shannon Guthrie - I can understand that sometimes it's hard to get things here to this small island so some things really should cost more. I can understand that living here is not as easy as the lower 48 so we won't have a population increase any time soon. I know there are really no jobs for the undereducated (people without GED's, or diplomas) and I can relate to how hard it is to find a decent job for those of us who are educated. Living here isn't easy, it's tough, and if I can't make it here, there are always other places I can go. Somewhere less complicated and cheaper. - More...
Thursday - April 16, 2009

Help save the Dungeness! By Lloyd Gossman - Everyone needs to help stop the Ketchikan area summer commercial Dungeness crab fishery. It hasn't taken place for 20 years because it was a bad idea back in the day and it's a bad idea now. As of now, this fishery is scheduled to start on June 15th, right when most of the Dungeness are soft shelled and reproducing. Millions of pounds of Dungeness will be wasted because of the high mortality rate of the soft-shelled crab. - More...
Thursday - April 16, 2009

RE: Timber Industry Retooling By Keith Stump - I read, with some dismay and perhaps even some amusement, Mr. Hjerpe's attempt to pan Sen. Murkowski's Southeast Alaska Timber Industry Retooling and Restructuring Act. Amused by yet another OIE ("Outside Instant Expert") postulating and perpetuating ad nauseam something somebody told them was true (but really isn't), and dismayed that others with equal ignorance will possibly believe it and extend the vicious cycle of propaganda. - More...
Thursday - April 16, 2009

Hydaburg School By Frances C. Natkong - On April 9, 2009, the Board of Education of Hydaburg City School District met in a regular school board meeting and voted unanimously to retain the present CEO of Hydaburg school. There was one board member absent that night so was not counted in the vote. Their logic in retaining the CEO is "he's saving the district money and it's not feasible to hire a superintendent at this time." I've done some computing and both the CEO and his significant other's salaries combined are outrageous! The school board hired SERRC to do a superintendent search and that was not brought up at the meeting, the president skipped right over that on the agenda (more money going out without just cause). It makes me wonder how much was spent on the superintendent search and why weren't any of the candidates for the position even considered? - More...
Thursday - April 16, 2009

Three if by mandate By Ken Lewis - And then there was dark! Can one of the smarter people on this Island explain in real terms what House Bill 19 will do for evening outdoor activity in South East Alaska? My fear is the Snooze Alarm Junkies are trying to steal another hour of our evening outdoor activity time, for the sake of fewer hours separating Anchorage and a Hash Bar in Socialized Europe. - More...
Thursday - April 16, 2009

Close Encounter of the Squirrel Kind By Joseph Miller - Just wanted to say, we had a squirrel encounter last night. Two of our flying squirrel friends found their way into my home. - More...
Thursday - April 16, 2009

Truth Scenario! By Arilee Bird - Chas Edwardson, I raise you high for your succinct portrayal of what's gone on for years. I used to spit my coffee like you, and then have morning 'incredulous blowouts', and finally started wondering: "Where the heck do I get in line for these outrageous handouts?" Lie like a rug, devise a devious hell-bent-for-failure plan, sell the council and Ta-Dah! Make big lying 'doo-doo', and come out of it with big bucks, and smelling somewhat like a rose, but leaving a stench. Apparently if one is not part of the "inner circle" that keeps it going. - More...
Thursday - April 16, 2009

Drivers By David C Harper - May or may not be a stupid pet-pieve of mine, but why do 99.99% of drivers either drive too fast, or waaayyyyy too slow? It seems most are confused as to which driving habits they should use during each season. - More...
Thursday - April 16, 2009

Tea Party By Gay D. Peters - I did not know the Tea Party was going to happen here or I would have been there. I do not check this web sight all the time. - More...
Thursday - April 16, 2009

ALASKA AIRLINES TICKETS By Julie Steiner - I wanted to respond to Kim Morton's letter from April 6 - I agree with her 100%. We live in a town that the only way out is by ferry or plane. I have a big family, and trying to buy airplane tickets costs a ton of money. Oregon - Washington - why are they getting these deals on Alaska Airlines when they have a whole lot more choices on which airline to choose - we sure don't have that option here. - More...
Thursday - April 16, 2009


Landless settlement due years ago By Anita Edenshaw - I am a landless share holder, most of my family didn't live long enough to see the long awaited settlement, and it's about time people quit playing games and settle. Get the landless people who are willing to put the time and effort in fighting for our land or money. It's long over due. Have them inform the shareholders on the progress if any at all times. - More...
Thursday - April 16, 2009

Combat Somali Pirates By Donald A. Moskowitz - The Somali pirates continue to wreak havoc on commercial shipping off the coast of Africa. There are about 20 ships with over 300 hundred hostages currently being held by the pirates for ransom. - More...
Thursday - April 16, 2009

More Letters/Viewpoints
Webmail your letter or
Email Your Letter To: editor@sitnews.us

---

E-mail your news tips, news
releases & photos to:
editor@sitnews.us

SitNews
Stories in the News
©1999 - 2008
Ketchikan, Alaska

M.C. Kauffman, Webmaster/Editor,
Graphic Designer & Publisher
editor@sitnews.us
907 254 1948

In Memory of SitNews' first editor,
Richard (Dick) Kauffman
1932-2007

Locally owned & operated.
Online since 1999

Articles & photographs that appear in SitNews may be protected by copyright and may not be reprinted or redistributed without written permission from and payment of required fees to the proper sources.