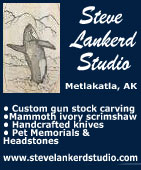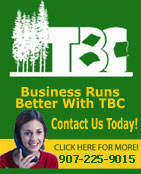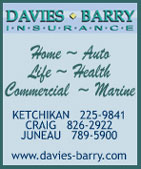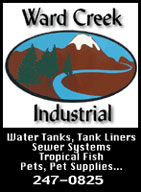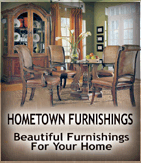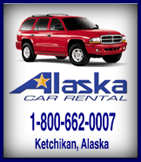 Contact


Webmail Letters


News Tips


Search Sitnews


Copyright Info


Archives
Today's News


Alaska


Ketchikan


Top Stories


U.S. News


U.S. Politics


Stock Watch


Personal Finance


Science News


US Education News


Parenting News


Seniors News


Medical News


Health News


Fitness


Offbeat News


Online Auction News


Today In History


Product Recalls


Obituaries
Quick News Search


Alaska


Ketchikan


SE Alaska


Alaska News Links
Columns - Articles


Dave Kiffer


Fish Factor


Career Success Stories


Parnassus Reviews


Chemical Eye On...


George Pasley


More Columnists
Ketchikan


Our Troops
Historical Ketchikan


June Allen


Dave Kiffer


Louise B. Harrington
Recognition


Match of the Month


Asset Builders
Ketchikan Arts & Events


Ketchikan Museums


KTN Public Library


Parks & Recreation


Chamber
Lifestyles


Home & Garden


Food & Drink


Arts & Culture


Book Reviews


Movie Reviews


Celebrity Gossip
On the Web


Cool Sites


Webmaster Tips


Virus Warnings
Sports


Ketchikan Links


Top Sports News
Public Records


FAA Accident Reports


NTSB Accident Reports


Court Calendar


Court Records Search


Wanted: Absconders


Sex Offender Reg.


Public Notices
Weather, Webcams


Today's Forecast


KTN Weather Data


AK Weather Map


Ketchikan Webcam


SE AK Webcams


Alaska Webcams


AK Earthquakes


Earthquakes
TV Guide


Ketchikan
Ketchikan Phone Book


Yellow Pages


White Pages
Employment


Employment
Government Links


Local Government


State & National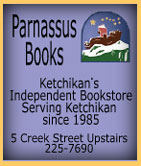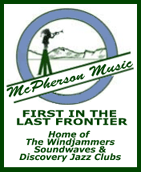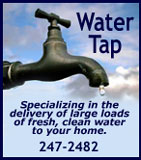 Tuesday
November 18, 2008


White River
View from the top of Brown Mountain looking over the White River.
Front Page Photo By FREDDIE SELUDO

Alaska: Alaska fishermen netted by high fuel costs take steps both easy and drastic; Sea Grant releases results of statewide fuel survey - When Alaska diesel fuel prices surged passed $5 a gallon this past summer, commercial fishermen fished less, skipped openings, fished closer to home, and in some cases quit fishing before the season ended, all in an effort to save money on fuel.

By far the most common belt-tightening step was to simply slow down.

"Cutting back a little bit on the throttle is the easiest and most immediate way to conserve fuel, and that's what fishermen did in the short term," said Mark Vinsel, president of United Fishermen of Alaska, an umbrella group representing 37 Alaska fishing organizations.

Some 126 fishermen from across the state responded to an unscientific survey conducted during September and October by the Alaska Sea Grant Marine Advisory Program and UFA. The survey explored the impacts of high vessel fuel prices on Alaska commercial fishermen during the past summer.

"The responses from commercial fishermen across a broad cross-section of the industry confirm that high fuel costs had a significant impact on how fishermen do business," said Glenn Haight, fisheries business management specialist with the Alaska Sea Grant Marine Advisory Program.

Among the survey's findings: - More...
Tuesday - November 18, 2008

Ketchikan: House Numbers: When you need help, can emergency responders find your home? - If you need help, can those providing assistance find you?

North Tongass Volunteer Department Chief Dave Hull said, "A KPU employee stopped in to see me Monday morning at Fire Station 8. He was concerned about a recent request for assistance he responded to over the weekend." Hull said, "As it turns out, it took his KPU crew almost a half an hour to find the residence experiencing trouble with their electricity. Why? No house numbers. He wondered what could have happened had that been a real emergency. What could have happened indeed?"

Hull said while it is relatively easy to find a house on fire on a dark and stormy night, it is not so easy to find a person having a heart attack if the house they are living in is not readily identifiable. "If you received a phone call from the "Millionaires Club" AND they had one million dollars to give you BUT they only had five minutes to find you, could you tell them how to get to your house in time? Could you tell KPU if your lights went out? Could you tell us?" asked Hull.


"There are too many residences out North with little in the way of telling emergency responders, or KPU personnel, that they are at the right place. Please, check your house identifiers," said Hull. "Can you readily see them at night? Is your driveway marked with your house number? Are there any outside lights to help responders stay on their feet? Is your driveway passable?"

There are a number of driveways that we simply cannot safely travel down because they are too narrow and too steep said Hull. "It becomes very critical if it is a fire engine that can't get close enough to fight a fire, but it is just as imperative if we can't get an ambulance to a person having a difficult time breathing." Hull said, "If you are just starting to build, please consider how an emergency vehicle would get to you during an emergency. Would we be able to find you? Would we be able to reach you? Could we see your new house numbers from the road?"

Hull said like KPU, the North Tongass Volunteer Fire Department stands ready to respond to your calls for help. "We understand that when you need assistance you most likely need it quickly." - More...
Tuesday - November 18, 2008

Arts & Entertainment: This week in Ketchikan, come hear Kayhi's Fall Jazz Concert, including performances by both the Jazz Coir and the Jazz Band on Tuesday, November 18 at 7:00pm in the Kayhi auditorium. A pizza dinner will be available in the high school commons beginning at 5:30 for $5 per person, with proceeds going to assist choir members traveling to All-State Honor Festival in Anchorage later this month.

Family Night. The Ketchikan Public Library presents an evening of food, fun and new books for families with preschool age children on Thursday, November 20th at 5:30pm. This month U.S. Coast Guard Operations Petty Officer David Keller will talk about life jackets and boating safety. Tickets are free and available in advance in the children's library as space is limited.

Friday Night Insights: "Ketchikan Public Art Works" presented by Ray Troll and Erin Reeve. Friday, November 21st, Ray Troll, from Ketchikan Public Art Works (KPAW), will give an overview of public art in Ketchikan. Part of KPAW's mission has been to catalogue all the publicly viewable art in the Ketchikan area. Ray will share the highlights of the survey including some surprising finds! Friday Night Insights programs are every Friday, beginning at 7:00pm at the Southeast Alaska Discovery Center. Free and open to the public. Call 228-6220 for more information.

Author Brad Matsen. Notable author Brad Matsen will show slides and read from his new book "Titanic's Last Secrets: The Further Adventure of Shadow Divers John Chatterton and Richie Kohler" at 6:30 pm in the children's annex of the Ketchikan Public Library on November 22nd. This page turning true story about two experienced divers who risked their lives to improve our understanding of Titanic's last moments has gotten national attention and is an unforgettable read. Books will be available at the program courtesy of Parnassus. - More...

Columns - Commentary

FLOYD & MARY BETH BROWN: Palin Saboteurs Want to Kill Her Career Now - Attacks on Gov. Sarah Palin by McCain campaign staff at first appear to be a case of making her a convenient scapegoat, but the attacks have a more devious motive. This post-election barrage is the first volley of the campaign to choose the Republican nominee in 2012. The Washington, D.C. based establishment that rules the GOP wants her career over now. She threatens them.

Firefighting 101 teaches it is easier to stomp out a wildfire when it is small. Don't allow the fire to grow, spread and become an inferno. Sarah Palin was the spark of McCain's reform campaign. She ignited the campaign and gave the reform message legitimacy.

Those knifing Palin are the old-guard Republicans who don't want to see her as the nominee in 2012. The old-guard GOP candidates are likely Gov. Haley Barbour or former Gov. Mitt Romney. - More...
Tuesday - November 18, 2008

JAY AMBROSE: A company that doesn't need a bailout - While America's auto manufacturers and other companies are begging Washington for bailouts, the liberal-derided Wal-Mart Stores Inc. is making money hand over fist, providing the nation with more jobs than any other employer and doing something else very, very positive: serving the poor.

Times are getting harder, people want cheap stuff, and the place they find it is at Wal-Mart, which boasted a 9.8 percent increase in earnings and a 7.5 percent increase in sales the third quarter, according to The Wall Street Journal.

The paper provided still more interesting figures about the firm during a period when so many other retailers are taking a whipping -- 8.2 cents of every dollar spent last year for products other than autos was spent in either a Wal-Mart store or a Sam's Club, which is part of the operation. - More...
Tuesday - November 18, 2008

DAN K. THOMASSON: Being paid well for doing badly - This could only happen in America.

The insurance giant AIG that is more than a little responsible for the current economic crisis reportedly has decided to lay out $503 million of early deferred compensation to top employees so they won't abandon a ship that is being kept afloat only by billions upon billions of taxpayer dollars.

Think about that for a minute, folks. These are the same guys whose unfettered greed and arrogance helped destroy the housing market and bring about the worst economic downslide since the Great Depression. Why would anyone want to keep them? Is it so that they can continue to exert policies that have doubled the amount of government aid first estimated to be necessary to prevent the company from collapsing? That puts the new figures in the neighborhood of $150 billion. By the way, AIG's losses amounted to $37.6 billion in the first nine months of 2008.

In case you don't know what deferred compensation is, it is part of one's salary placed in a fund to be paid to an executive at a later date, usually upon retirement. It lowers the employee's immediate tax bill by deferring the tax on the amount set aside. For some time now it has been used to attract and keep top talent. At least that is the excuse for it most often cited by the AIGs of the world. It is, of course, just another example of bloated executive compensation that once again proves Will Rogers' depression era assessment that this is the only country on the planet that will be driven to the poor house in a limousine. - More...
Tuesday - November 18, 2008




Public Agenda Forum
Publish your letter now
or send it to the editor for publication.

No anonymous postings are allowed. Please express your opinion in a civil manner without attacking others. If you abuse this public forum, blocking will occur -- which means you'll not be able to read or publish letters.
Click here to read or to publish letters now.

Or send your letter for publication to the editor at editor@sitnews.us

Ketchikan

Police Report
AK Troopers Daily Dispatch
Today's Forecast
Satellite
Today's Weather Images
Marine Forecasts
Ketchikan Weather Data
Current AK Weather Map

CLASSIFIEDS

Publish ad
Please select the proper category before posting.




CLASSIFIEDS' CATEGORIES

Announcements and
Help Wanted
For Sale / Free Stuff
Garage Sales
Homes / Apts/ Property
Pets
Wanted
Lost & Found
Local Services
Publish your ad

More Front Page Archives

Viewpoints
Opinions/Letters
Basic Rules

Bad Economy, for who? By Lexi Jones - I'm still fairly young, so I'm not exactly sure how the funding and logistical scenarios would play out in what I'm about to propose. So I apologize in advance if my idea isn't feasible or realistic. - More...
Tuesday - November 18, 2008

Dropout Rate By Charles Edwardson - Ketchikan dropouts are not alone, Alaska is above the national average in drop out rates and Ketchikan, I am sure, is at the top of the list in Alaska. I have been teaching construction technology at the University of Alaska Southeast Ketchikan on and off since 2000 and I was painfully aware back then, and even more concerned and alarmed now, that vocational training was alarmingly deficient in our schools. We at the University have known this for years and have made attempts to train in vocational training for many years. - More...
Monday PM - November 17, 2008

Power generation for South East Alaska By A. M. Johnson - With the completeness of the recent Municipal League meeting in Ketchikan, including the annual and ongoing discussion of energy supply for our surrounding communities repeating the often lament of limited hydro access, transmission of power, sharing of power, and angst over diesel power expense, one becomes mystified.- More...
Monday AM - November 17, 2008

Holidays for the not so Fortunate By Albert K. White - We are in a time of financial uncertainty, a recession no one wants to admit, thousands of layoffs, home forecloses, and high energy prices. Most have had to find a way to strap down to make up for losses, most aren't as fortunate due to layoffs or lack of employment. - More...
Monday AM - November 17, 2008

Dogs on North Point Higgins Road By Carrie Allen - First I want to preface this with: I am a dog lover. I would love to have one of my own, but can't right now. I even house-sit occasionally for folks with dogs and leave loving their pet as if it were my own. - More...
Monday AM - November 10, 2008

Initiate a one penny tax for school activities fund By Charles Edwardson - I am first of all encouraged by this past season of borough funding for our schools, with that said I am still disappointed in how hard our students have to work to represent (us) the city of Ketchikan. The activities fund is always on the bottom on the list and it should be at the top of the list. The benefits of extra curricular activities are obvious. - More...
Monday AM - November 10, 2008

Tongass School By Christy Showalter - I have two children who attended TSAS and are now in middle school. I am very appreciative of the education that they received there. The critical thinking skills will serve them their whole lives. The way the life skills and lifelong guidelines were integrated into the classroom to provide for a positive learning and social environment enhanced their education and has helped them to be good citizens. - More...
Monday AM - November 10, 2008

Lou Gehrig's Disease: Veterans with ALS By Linda Teal Kreider - This Veterans Day, we will pay tribute to our heroes who have served in the military. It will be marked by marching bands and parades, flags flying high atop city buildings and over neighborhood front porches. And as you remember what our veterans have done for us, ask yourself what we can do for them. - More...
Monday AM - November 10, 2008

Ella Bensen's Maple tree is gone By MJ Cadle - Sadly, the lights have been permanently darkened on Ella Bensen's maple tree. - More...
Monday AM - November 10, 2008

RE: GOD IS NOT A REPUBLICAN By Geoff Brandt - Dave Hanger nailed it. Quite well, too. - More...
Monday AM - November 10, 2008

Palin By Rob Glenn - I have to wonder had Palin been from another state would she have helped out the McCain ticket more? - More...
Monday AM - November 10, 2008

Sarah Palin By Gerard Kelder - Govenor Palin's most recent run for Vice President of the United States was Historic. - More...
Monday AM - November 10, 2008

Gas prices: You are to blame By James Dornblaser - Any day you look, 9 out of 10 rigs in the Ketchikan caravan (the steady stream of vehicles going to town at 7/9 Am & returning 4/5 Pm) is a full size SUV or pickup & with only one occupant. Any time you are near any of the schools, note the steady stream of big rigs delivering one cherub. (Why they are not riding the bus, who knows!) - More...
Monday AM - November 10, 2008

Defending the Unitarian Universalists By Stacey Hallmark-Morales - I just wanted to question Mr. David Hangar's letter regarding the inclusion of Unitarians in his thoughts about the belief in a God that is full of damnation and divisiveness. I assure you the Unitarian UNIVERSALISTS have little to NOTHING to do with perpetuating a God that has an "us or them" mentality. - More...
Monday AM - November 10, 2008

Religion & politics By Jerilyn Lester - Mr. Hanger, as an American you have the right to your opinion but I also have the right to tell you that I disagree with you 100%. God is an all loving father of all and, believe it or not, he even loves you. He doesn't want you to have that image of him but you have the right to do so. - More...
Monday AM - November 10, 2008

RE: Electoral count must go By Kris Hansen - Nicely put Mike Isaac. If Obama wants to make the American people feel American again and actually feel like they have chosen the best candidate he needs to add a few Republicans, not one or two, but many to his cabinet. - More...
Monday AM - November 10, 2008

Wondering By Tami Linne I agree, God will have nothing to do with that. But what I do know is how is it this woman from Idaho that has pretty much laughed out loud about our Bridge to Somewhere, and wore a shirt that brought us shame can ever come back here. And I will always say Palin is a wantabee. Kill all the moose you want Governor Palin, you're still not a native Alaskan. - More...
Monday AM - November 10, 2008

More Letters/Viewpoints
Webmail your letter or
Email Your Letter To: editor@sitnews.us

---

Articles & photographs that appear in SitNews may be protected by copyright and may not be reprinted or redistributed without written permission from and payment of required fees to the proper sources.