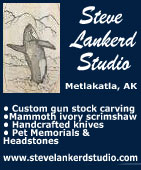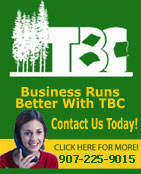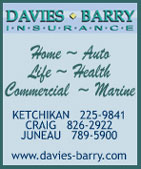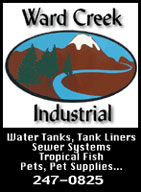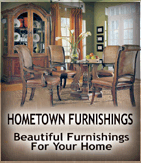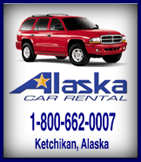 Contact


Webmail Letters


News Tips


Search Sitnews


Copyright Info


Archives
Today's News


Alaska


Ketchikan


Top Stories


U.S. News


U.S. Politics


Stock Watch


Personal Finance


Science News


US Education News


Parenting News


Seniors News


Medical News


Health News


Fitness


Offbeat News


Online Auction News


Today In History


Product Recalls


Obituaries
Quick News Search


Alaska


Ketchikan


SE Alaska


Alaska News Links
Columns - Articles


Dave Kiffer


Fish Factor


Career Success Stories


Parnassus Reviews


Chemical Eye On...


George Pasley


More Columnists
Ketchikan


Our Troops
Historical Ketchikan


June Allen


Dave Kiffer


Louise B. Harrington
Recognition


Match of the Month


Asset Builders
Ketchikan Arts & Events


Ketchikan Museums


KTN Public Library


Parks & Recreation


Chamber
Lifestyles


Home & Garden


Food & Drink


Arts & Culture


Book Reviews


Movie Reviews


Celebrity Gossip
On the Web


Cool Sites


Webmaster Tips


Virus Warnings
Sports


Ketchikan Links


Top Sports News
Public Records


FAA Accident Reports


NTSB Accident Reports


Court Calendar


Court Records Search


Wanted: Absconders


Sex Offender Reg.


Public Notices
Weather, Webcams


Today's Forecast


KTN Weather Data


AK Weather Map


Ketchikan Webcam


SE AK Webcams


Alaska Webcams


AK Earthquakes


Earthquakes
TV Guide


Ketchikan
Ketchikan Phone Book


Yellow Pages


White Pages
Employment


Employment
Government Links


Local Government


State & National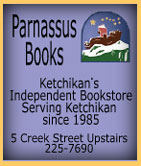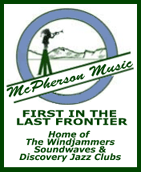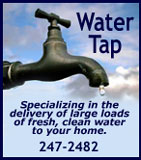 Saturday
November 15, 2008



Mountain Point: Sea Lions
Front Page Photo By JIM LEWIS

Alaska: ADF&G Releases Summary of the 2008 Salmon Season - The Alaska Department of Fish and Game has released its preliminary estimates for the 2008 commercial salmon harvest and for the value of that harvest to commercial fishermen. These estimates are preliminary and revised estimates will be produced in 2009, after all fish ticket data have been finalized, and processors have submitted their annual reports, which include the final prices paid for salmon in 2008.

Commercial fishermen harvested 146 million salmon in 2008. This is the 16th largest harvest since Alaska became a state 49 years ago. The 2008 harvest was 67 million fish less than the 2007 harvest of 213 million fish, 13.5 million fish above the preseason forecast of 132.5 million fish, and 27.3 million fish below the most recent 10 year average (2007-1998) commercial harvest of 173 million salmon.

At $409.3 million, the value of the 2008 catch is higher than the most recent 10 year average (2007-1998) of $289 million, and only $7.4 million less than fishermen earned in 2007, marking the second consecutive year since 1995 that the total value has exceeded $400 million. Preliminary 2008 prices are showing increased value for Chinook, coho, pink, and chum salmon compared to the final 2007 prices. Only the preliminary sockeye salmon price in 2008 is slightly below that for 2007.

Chinook salmon prices increased from $3.07 per pound in 2007 to $4.28 per pound in 2008, while coho salmon prices increased from $0.96 per pound in 2007 to $1.21 per pound in 2008. Chum salmon prices increased from $0.34 cents per pound in 2007 to $0.53 cents per pound in 2008, and pink salmon prices were up by $0.10 cents per pound at $0.29 in 2008. The preliminary statewide average price for sockeye salmon is $.78 per pound, 2 cents less than last year. Final 2008 prices for all salmon species may be higher after any post-season adjustments and end-of-season bonuses are paid to fisherman.

Bristol Bay's sockeye salmon harvest of 27.7 million fish was the 11th largest since 1893. The exvessel value of $111.3 million was slightly lower than the 2007 Bristol Bay value of $115.7 million. The preliminary average price paid for sockeye salmon in Bristol Bay was 1 cent per pound less than it was in 2007. The statewide pink salmon harvest of 84 million fish is well below the all time record-setting harvest of 161 million fish in 2005 and the most recent 30 year historical average (1978-2007) of 91.1 million fish.

The statewide chum salmon harvest of 18.2 million fish ranks as the seventh best of all time in numbers of fish and the exvessel value of $78.8 million captures the second highest ranking since statehood. - More...
Saturday - November 15, 2008

Alaska: Former Alaska Businessman Sentenced on Public Corruption Charges - A former Alaska business owner was sentenced Thursday to six months in prison on public corruption charges, Acting Assistant Attorney General Matthew Friedrich of the Criminal Division announced. Chief U.S. District Judge John W. Sedwick for the District of Alaska also ordered William Weimar, 68, to serve six months of home confinement, two years of supervised release following his prison term and to pay a $75,000 fine.

On Aug. 12, 2008, Weimar pleaded guilty to a two-count information charging him with conspiracy to commit honest services mail and wire fraud and structuring financial transactions. In court documents, Weimar admitted to conspiring with a candidate running for an elected position in the Alaska state legislature, the owner of a company that provided consulting and advertising services to the candidate, and others by illegally paying the consultant approximately $20,000 in 2004 for expenses incurred by the candidate's campaign.

Weimar admitted that he, the candidate and the consultant agreed to make these payments in a way that concealed the payments and deceived the public. Weimar also admitted that he manipulated and structured the illegal payments to avoid currency reporting requirements for financial institutions under federal law.

Weimar admitted to making the payments to secure the candidate's election to the Alaska state legislature, to deprive the public of the honest services that the candidate would provide as a state legislator, and to gain the candidate's official support for legislation that would benefit Weimar's ongoing financial interest in a private prison project.

To date, there have been nine criminal convictions arising out of the ongoing investigation into public corruption in the state of Alaska. - More...
Saturday - November 15, 2008

Alaska: Fall 2008 Distribution Announced by Sealaska - The Sealaska Board of Directors has approved a distribution that will be paid to shareholders on December 5, 2008, based on earnings from operations, the Permanent Fund and from Section 7(i) revenues. A $10.46 per share distribution will be sent to Urban and At-Large shareholders, and $1.61 per share will be sent to Village, descendant and Leftout shareholders.

"While future market returns are uncertain in the face of the economic downturn, we have minimized our losses through the structure of our investments," said Sealaska Board Chair Albert Kookesh. "Essentially, the market is down significantly but due to our out-performance our losses have not been as severe as other corporations with similar portfolios."

"We do anticipate year-end losses at Sealaska due to recessionary economic conditions," said Sealaska President and CEO Chris E. McNeil, Jr. "Sealaska is strong financially and has strong leadership and I am confident we will weather this difficult economic condition. Our ability to continue distributions in down markets illustrates our careful management of the Permanent Fund and the importance of section 7(i) distributions."
- More...
Saturday - November 15, 2008

Columns - Commentary

DAVE KIFFER: Almost Famous - Last summer, my son asked me an odd question.

"Daddy," he said. "Are you famous?"

I had spent several years on the local borough assembly and I had also been in the local newspaper for other reasons over the years. So I was not exactly anonymous.

And having been born and raised here also meant that a lot of folks "knew" me, but that was far different from being "famous" I tried to explain to him.

"No, I'm not famous," I told him. "Someone like Hanna Montana is famous. No one in Alaska is really famous."

And that was good enough for him.

Until this fall, when two things happened to cause him to question my earlier answer.

First, Alaska Governor Sarah Palin became the first Alaskan to become truly "famous." Not just in Alaska, but pretty much everywhere. - More...
Saturday - November 15, 2008

PRESTON MACDOUGALL: Chemical Eye is Up for the Rising - From Chicago, news that Barack Obama was elected to be the 44th President of the United States of America spread across the world like a tsunami of emotion - seeming to leave few unaffected.

In notches of both the Rust and Bible Belts there were responses that echoed a troubled past. But elsewhere in the country, as well as abroad - from symphony goers at Roy Thomson Hall in Toronto, to online bloggers down under in Sydney - the most resounding response was that of redemption.

He has indeed brought profound change to the highest office in the land. But, ironically, Barack Obama must now rely on the trickle down theory in order for his presidency to be successful.

Congress must change the way it operates. Federal departments must change the way they enforce national policies. States must be free to change in their own ways. Locally, we must change the way we educate our future workforce, especially in the areas of math and science. If we do all of this, and more, then perhaps we will indeed be "the change that we have been waiting for." - More...
Saturday - November 15, 2008




Public Agenda Forum

No anonymous postings are allowed. Please express your opinion in a civil manner without attacking others. If you abuse this public forum, blocking will occur -- which means you'll not be able to read or publish letters.
Click here to read or to publish letters.

Or send your letter for publication to the editor at editor@sitnews.us

Ketchikan

Police Report
AK Troopers Daily Dispatch
Today's Forecast
Satellite
Today's Weather Images
Marine Forecasts
Ketchikan Weather Data
Current AK Weather Map

CLASSIFIEDS

Publish ad
Please select the proper category before posting.




CLASSIFIEDS' CATEGORIES

Announcements and
Help Wanted
For Sale / Free Stuff
Garage Sales
Homes / Apts/ Property
Pets
Wanted
Lost & Found
Local Services
Publish your ad

More Front Page Archives

Viewpoints
Opinions/Letters
Basic Rules

Dropout Rate By Charles Edwardson - Ketchikan dropouts are not alone, Alaska is above the national average in drop out rates and Ketchikan, I am sure, is at the top of the list in Alaska. I have been teaching construction technology at the University of Alaska Southeast Ketchikan on and off since 2000 and I was painfully aware back then, and even more concerned and alarmed now, that vocational training was alarmingly deficient in our schools. We at the University have known this for years and have made attempts to train in vocational training for many years. - More...
Monday PM - November 17, 2008

Power generation for South East Alaska By A. M. Johnson - With the completeness of the recent Municipal League meeting in Ketchikan, including the annual and ongoing discussion of energy supply for our surrounding communities repeating the often lament of limited hydro access, transmission of power, sharing of power, and angst over diesel power expense, one becomes mystified.- More...
Monday AM - November 17, 2008

Holidays for the not so Fortunate By Albert K. White - We are in a time of financial uncertainty, a recession no one wants to admit, thousands of layoffs, home forecloses, and high energy prices. Most have had to find a way to strap down to make up for losses, most aren't as fortunate due to layoffs or lack of employment. - More...
Monday AM - November 17, 2008

Dogs on North Point Higgins Road By Carrie Allen - First I want to preface this with: I am a dog lover. I would love to have one of my own, but can't right now. I even house-sit occasionally for folks with dogs and leave loving their pet as if it were my own. - More...
Monday AM - November 10, 2008

Initiate a one penny tax for school activities fund By Charles Edwardson - I am first of all encouraged by this past season of borough funding for our schools, with that said I am still disappointed in how hard our students have to work to represent (us) the city of Ketchikan. The activities fund is always on the bottom on the list and it should be at the top of the list. The benefits of extra curricular activities are obvious. - More...
Monday AM - November 10, 2008

Tongass School By Christy Showalter - I have two children who attended TSAS and are now in middle school. I am very appreciative of the education that they received there. The critical thinking skills will serve them their whole lives. The way the life skills and lifelong guidelines were integrated into the classroom to provide for a positive learning and social environment enhanced their education and has helped them to be good citizens. - More...
Monday AM - November 10, 2008

Lou Gehrig's Disease: Veterans with ALS By Linda Teal Kreider - This Veterans Day, we will pay tribute to our heroes who have served in the military. It will be marked by marching bands and parades, flags flying high atop city buildings and over neighborhood front porches. And as you remember what our veterans have done for us, ask yourself what we can do for them. - More...
Monday AM - November 10, 2008

Ella Bensen's Maple tree is gone By MJ Cadle - Sadly, the lights have been permanently darkened on Ella Bensen's maple tree. - More...
Monday AM - November 10, 2008

RE: GOD IS NOT A REPUBLICAN By Geoff Brandt - Dave Hanger nailed it. Quite well, too. - More...
Monday AM - November 10, 2008

Palin By Rob Glenn - I have to wonder had Palin been from another state would she have helped out the McCain ticket more? - More...
Monday AM - November 10, 2008

Sarah Palin By Gerard Kelder - Govenor Palin's most recent run for Vice President of the United States was Historic. - More...
Monday AM - November 10, 2008

Gas prices: You are to blame By James Dornblaser - Any day you look, 9 out of 10 rigs in the Ketchikan caravan (the steady stream of vehicles going to town at 7/9 Am & returning 4/5 Pm) is a full size SUV or pickup & with only one occupant. Any time you are near any of the schools, note the steady stream of big rigs delivering one cherub. (Why they are not riding the bus, who knows!) - More...
Monday AM - November 10, 2008

Defending the Unitarian Universalists By Stacey Hallmark-Morales - I just wanted to question Mr. David Hangar's letter regarding the inclusion of Unitarians in his thoughts about the belief in a God that is full of damnation and divisiveness. I assure you the Unitarian UNIVERSALISTS have little to NOTHING to do with perpetuating a God that has an "us or them" mentality. - More...
Monday AM - November 10, 2008

Religion & politics By Jerilyn Lester - Mr. Hanger, as an American you have the right to your opinion but I also have the right to tell you that I disagree with you 100%. God is an all loving father of all and, believe it or not, he even loves you. He doesn't want you to have that image of him but you have the right to do so. - More...
Monday AM - November 10, 2008

RE: Electoral count must go By Kris Hansen - Nicely put Mike Isaac. If Obama wants to make the American people feel American again and actually feel like they have chosen the best candidate he needs to add a few Republicans, not one or two, but many to his cabinet. - More...
Monday AM - November 10, 2008

Wondering By Tami Linne I agree, God will have nothing to do with that. But what I do know is how is it this woman from Idaho that has pretty much laughed out loud about our Bridge to Somewhere, and wore a shirt that brought us shame can ever come back here. And I will always say Palin is a wantabee. Kill all the moose you want Governor Palin, you're still not a native Alaskan. - More...
Monday AM - November 10, 2008

More Letters/Viewpoints
Webmail your letter or
Email Your Letter To: editor@sitnews.us

---

Articles & photographs that appear in SitNews may be protected by copyright and may not be reprinted or redistributed without written permission from and payment of required fees to the proper sources.