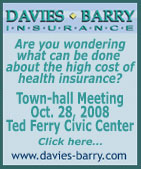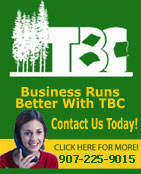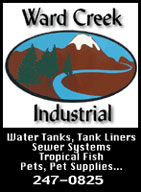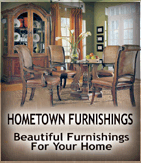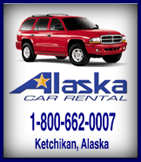 Contact


Webmail Letters


News Tips


Search Sitnews


Copyright Info


Archives
Today's News


Alaska


Ketchikan


Top Stories


U.S. News


U.S. Politics


Stock Watch


Personal Finance


Science News


US Education News


Parenting News


Seniors News


Medical News


Health News


Fitness


Offbeat News


Online Auction News


Today In History


Product Recalls


Obituaries
Quick News Search


Alaska


Ketchikan


SE Alaska


Alaska News Links
Columns - Articles


Dave Kiffer


Fish Factor


Career Success Stories


Parnassus Reviews


Chemical Eye On...


George Pasley


More Columnists
Ketchikan


Our Troops
Historical Ketchikan


June Allen


Dave Kiffer


Louise B. Harrington
Recognition


Match of the Month


Asset Builders
Ketchikan Arts & Events


Ketchikan Museums


KTN Public Library


Parks & Recreation


Chamber
Lifestyles


Home & Garden


Food & Drink


Arts & Culture


Book Reviews


Movie Reviews


Celebrity Gossip
On the Web


Cool Sites


Webmaster Tips


Virus Warnings
Sports


Ketchikan Links


Top Sports News
Public Records


FAA Accident Reports


NTSB Accident Reports


Court Calendar


Court Records Search


Wanted: Absconders


Sex Offender Reg.


Public Notices
Weather, Webcams


Today's Forecast


KTN Weather Data


AK Weather Map


Ketchikan Webcam


SE AK Webcams


Alaska Webcams


AK Earthquakes


Earthquakes
TV Guide


Ketchikan
Ketchikan Phone Book


Yellow Pages


White Pages
Employment


Employment
Government Links


Local Government


State & National


Saturday
October 25, 2008



Splash of Rain
A raindrop splashes from a Ketchikan song sparrow's head.
Front Page Photo By Jim Lewis

Ketchikan: The Killer Storm of October, 1918; Hundreds died when 'hurricane" raked the North Coast... A Feature Story By DAVE KIFFER - Like most of the world, the eyes of the residents of the Northern British Columbia and Southeastern Alaska coast were on Europe in October of 1918.

"Princess Sophia" stranded on Vanderbilt Reef, Oct. 24th, 1918.
Photograph courtesy Alaska State Library - Historical Collections

The tide had finally turned in World War I and newspapers were full of stories about the war - which would end in November - winding down.

Interest was also on the growing international influenza epidemic that was moving, community by community, up the coast. In time, the Great Influenza, as it was called would kill more than 50 million people world-wide, more than twice the number that died as a result of the war. In October, 1918, though, the spreading epidemic was still more of a fear than a reality, especially in Canada and Alaska.

But off the coast was a more immediate danger. And - in an era before weather satellites and accurate forecasts - it was totally unknown.

The severe storm would lash the area for than a week with winds estimated at well over 100 knots and seas reaching 45 feet. It would cause immeasurable damage to communities up and down the coast. But worst of all it would sink numerous ships including a large Canadian Coast Guard vessel and one of the largest steamships on the Inside Passage run. Hundreds of lives would be lost.

The Princess Sophia was one of the first victims

The storm had already begun to come ashore when the 245-foot Canadian Pacific steamship pulled away from the dock in Skagway at 10:30 pm on October 23, 1918.

On board were more than 350 passengers and crew, more than 100 more than normal because it was one of the last ships south before winter closed the Inside Passage passenger service.

About half way down Lynn Canal, the ship was enveloped by a blizzard and the winds picked up significantly. Soon they were measured at more than 50 knots. Five hours after leaving Skagway, the ship ran up hard aground on Vanderbilt Reef, some 30 miles north of Juneau. - More...
Saturday PM - October 25, 2008

Alaska: When the Civil War came to Alaska By NED ROZELL - About 150 years ago, a few days after summer solstice, the gray skies above the Diomede Islands were heavy with smoke from whaling ships set ablaze by Confederate sailors who didn't know the Civil War had ended.

An etching from Harper's Weekly on December 2, 1871, showing the abandonment of three whaling ships trapped in ice off Point Belcher, between Wainwright and Barrow. Researchers in 2010 plan to look for remains of the era's Yankee whalers off Alaska's coast.
Illustration courtesy of Harper's Weekly.

"The red glare from the eight burning vessels shone far and wide over the drifting ice of these savage seas," wrote an officer aboard the Shenandoah, a ship commissioned by Confederate leaders to wreak havoc on Yankee whalers harvesting bowhead whales off the western and northern coasts of Alaska.

Though their timing was off-the Civil War was over for two months when the Shenandoah reached Alaska waters from England (after an eight-month trip around the southern capes of Africa and Australia)-the captain and crew of the Shenandoah succeeded in destroying the Yankee fleet, burning 22 whaling ships and capturing two others.

"It was the last hurrah of whaling-the place where commercial whaling died in the U.S.," said Brad Barr, a biologist with NOAA's Office of National Marine Sanctuaries in Woods Hole, Mass. - More...
Saturday - October 25, 2008

Alaska: Department surveys Alaskans about education - As Alaska takes initial steps to develop a statewide plan for education from preschool to post-secondary, the state wants to know what Alaskans think about education and expectations for high school graduates.

Two online surveys have been posted by the Alaska Department of Education & Early Development. The surveys are brief, and respondents will be anonymous.

There is no deadline to complete the surveys. However, results from surveys completed by November 3 will be reported to participants at the upcoming statewide summit on education, "Building Alaska's Future One Student at a Time," which will be held November 13-14 in Anchorage. - More...
Saturday - October 25, 2008

Alaska: FIVE-YEAR INVESTIGATION INTO JUDGMENT AGAINST PFIZER INC'S MARKETING OF BEXTRA AND CELEBREX JUDGMENT FILED; Alaska and 32 other states share in $60 million settlement - Alaska Attorney General Talis Colberg on Wednesday filed a stipulated judgment with Pfizer Inc. resolving a five-year investigation by 33 states organized and led by the Oregon Attorney General concerning the company's promotion of the "Cox-2" drugs Celebrex® and Bextra®. In addition to a $60 million payment to the participating states, with Alaska's share being $580,619.00, the judgment filed in Anchorage Superior Court will largely restrict Pfizer's ability to deceptively promote all Pfizer products.

"This judgment, along with our other recent drug cases, should send a strong message to the pharmaceutical industry that we will not tolerate deceptive and misleading drug promotion. The comprehensive injunctive relief obtained in this case is outstanding and addresses all concerns identified over five years of investigation," Colberg said. - More...
Saturday - October 25, 2008

Columns - Commentary

DAVE KIFFER: Like, Wow! - The first time I remember seeing Phil Myerchin, he was riding his motorcycle.

It's a clear memory because it was raining heavily and no one rides motorcycles in the rain around here, at least not intentionally.

Oddly enough, I can't remember what kind of bike it was, which is strange cause I usually remember those sort of things. But as usual, I digress.

Anyway, I was in eighth grade and I saw this guy burbling through the rain on his bike. He was hard to miss. It was a small bike and he was a fairly round man at that point. He also had a bushy beard and some very prominent front teeth. It appeared that an unusually large beaver was riding the bike.

He pulled over near me, I guess to check something on the bike. As he bent over the engine, a large truck went by and splashed a puddle onto him.

"Like, Wow!" he exclaimed, but with what appeared to be a smile on his face. - More...
Saturday PM - October 25, 2008

PRESTON MACDOUGALL: Chemical Eye on the Race Factor - The October surprise that everyone has been expecting has finally arrived, and it would be an understatement to say that it came out of leftfield - it actually came from biochemistry labs.

A country-wide team of scientists have discovered a new class of highly unusually proteins. The first to be discovered was named phlogiston. One of the startling properties of these new proteins is that they cannot be observed by the usual tools that chemists use to study inanimate molecules. Theoretical physicists on the team explained that animated molecules, such as phlogiston, have the quantum mechanical property of not being there when you look at them. - More...
Saturday PM - October 25, 2008

Newsmaker Interviews

BILL STEIGERWALD: Our Laughable Elections System -- Interview With John Fund - Just in time for this year's electoral excitement, Wall Street Journal columnist John Fund has revised and updated his 2004 book, "Stealing Elections: How Voter Fraud Threatens Our Democracy." From felons voting and absentee voter fraud to the shady registration drives of ACORN, Fund's book surveys the bureaucratic ineptitude and deliberately fraudulent ballot-rigging tricks that have destroyed the creditability of our elections system among the American public and made it a laughingstock among industrialized nations. I spoke by phone to Fund Wednesday. Oct. 22, as he rode a train from Washington to New York City.

Q: Please give us a brief idea of what your book tells us about the nature of our voting system.

A: It tells us that we in many ways have as sloppy, as chaotic and as varied an election system as we had in 2000, when Bush and Gore spent 37 days fighting about Florida and the country didn't know who the next president would be. - More...
Saturday PM - October 25, 2008




National Election
November 4, 2008

Voter's Survival Kit - The Smart Citizen's Guide to What the Politicians Won't Tell You
Public Agenda for Citizens - www.publicagenda.org

Ketchikan

Police Report
AK Troopers Daily Dispatch
Today's Forecast
Satellite
Today's Weather Images
Marine Forecasts
Ketchikan Weather Data
Current AK Weather Map

CLASSIFIEDS

Publish ad
Please select the proper category before posting.




CLASSIFIEDS' CATEGORIES

Announcements and
Help Wanted
For Sale / Free Stuff
Garage Sales
Homes / Apts/ Property
Pets
Wanted
Lost & Found
Local Services
Publish your ad

More Front Page Archives

Viewpoints
Opinions/Letters
Basic Rules

Tongass School of Arts & Sciences - A Good Choice By Wendy Gierard - With two students now graduated from the Tongass School, I can say that the educational proof is in the pudding. I have a child who just started middle school and is excelling this year, and I have a high school student who continues to excel in school, even given that she spent 3/4 of her middle school years bounced around the district. My children are critical thinkers. They are problem solvers. They learned these skills through the efforts of the teachers and staff at the Tongass School of Arts and Sciences. - More...
Saturday PM - October 25, 2008

Open Letter: Public Library Issues By Robert Warner - Recently I learned that the Assembly is planning a work session to discuss issues related to building a new public library. There has been much public criticism about the selection of the old Main School site for this library. The site is isolated and difficult to reach, especially during long winter months with rain, ice and snow. Perhaps you would consider discussing some of the following questions at your meeting? - More...
Saturday PM - October 25, 2008

Spending Head Tax Money By Jim Shoemaker - Many of us are on the same page as Ms. Price. The Ketchikan State Parks Advisory Board is in the process of submitting an application for a bus shelter at Totem Bight. Currently this is the terminus point of the north end bus run. Current rider ship figures support participation in the request for this funding. Our hope as this goes through the funding process you and and the many like you weight in with support. - More...
Saturday PM - October 25, 2008

Harley Riders By Dave Kiffer - Hmmm! First Judge Miller wins a brand new Harley-Davidson. Now, Captain Ludwig of the Troopers wins one. If I was suspicious, I'd think that the Harley Riders are trying to curry favor with local law enforcement. I guess I better become the District Attorney if I ever want to win that "Harley of my dreams!" - More...
Saturday PM - October 25, 2008

The View From 'Nowhere' By Janet Cadero - My sister, who lives in Ketchikan, just emailed me a link to David Kiffer's opinion piece in Newsweek. You go, David. Great piece. - More...
Saturday PM - October 25, 2008

The View From 'Nowhere' By Rita Conley - Thank you Dave Kiffer for your Newsweek online opinion about "The Bridge to Nowhere." - More...
Saturday PM - October 25, 2008

Good Neighbors By Char White - On my way to the Monthly Grind on 18 October, I found out first hand another reason why I love this town, we have good neighbors here. - More...
Saturday PM - October 25, 2008

Gas Prices By Jim Wingren - Mr. Phillips, this is the same excuse that the Oil Supply Companies in Ketchikan use every time this happens. My point of contention in this excuse is that they didn't use the same process when gas prices were rising earlier this year. We saw the retail prices change anywhere from every three days to every 5 days during the rise of gas prices. Now if you use their same reasoning for pricing we should have seen prices rise only every six weeks, not every three to five days as was the case. The Oil companies at that time used the reasoning that they had to raise prices as it was going to cost them that much more to replace the fuel sold. - More...
Saturday PM - October 25, 2008

Gas Prices By Melissa Kwasney - First of all I would like to thank Mr. Phillips for responding to all the price gouging letters to the editor. It takes a lot of courage to respond to 90% of the population. However I find flaws in his response, I have noted the gas pricing goes up 2-3 times a week, are these jet shuttled barges coming up from the south? I have also noted that in the 4 months since the prices started to come down, the prices finally came down .15 last week, that is not a 4-5 week window frame. In a town not far from us in Montana, they are now at 2.39, that is almost $2.00 cheaper than here. - More...
Saturday PM - October 25, 2008

RE: Gas Prices By Cathy Geer - Give me a break! There is not a "price gouging" law in Alaska. But there should be. Only our Governor can demand the gas prices go down and stop this gouging. - More...
Saturday PM - October 25, 2008

Gas Prices By Bonnie Sullivan - Okay Mr. Phillips, then why do the prices hike immediately following a barrel price increase, rather than waiting for the "4 to 5 weeks" after purchasing it at a higher price? - More...
Saturday PM - October 25, 2008

Gas Prices By Jerilyn Lester - Hey everyone, did you all notice that the price actually went down? Well it was better. I looked the day after I filled up at 4.33 and the Chevron station had 4.17 and Carrs had 4.37. I was hoping that the Carrs price was a mistake and it was, because later in the day it went to 4.17. Still it has to feel really good to be paying 1.50 more than our neighbors in Seattle and I won't accept that it is the shipping. - More...
Saturday - October 25, 2008

Problem with way money spent By Robert McRoberts - I really have a problem with the way you have decided to spend money that was meant to make life better for the people who put up with the boat loads of tourist. For one, when you guys give money to the church it kind of goes against the laws of separation of church and state. - More...
Saturday - October 25, 2008

More Letters/Viewpoints
Webmail your letter or
Email Your Letter To: editor@sitnews.us

---

Articles & photographs that appear in SitNews may be protected by copyright and may not be reprinted or redistributed without written permission from and payment of required fees to the proper sources.