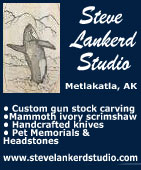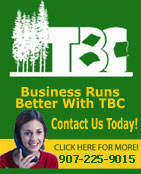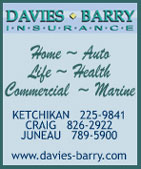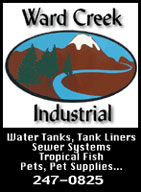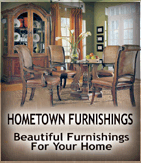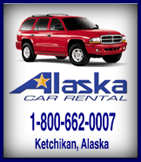 Contact


Webmail Letters


News Tips


Search Sitnews


Copyright Info


Archives
Today's News


Alaska


Ketchikan


Top Stories


U.S. News


U.S. Politics


Stock Watch


Personal Finance


Science News


US Education News


Parenting News


Seniors News


Medical News


Health News


Fitness


Offbeat News


Online Auction News


Today In History


Product Recalls


Obituaries
Quick News Search


Alaska


Ketchikan


SE Alaska


Alaska News Links
Columns - Articles


Dave Kiffer


Fish Factor


Career Success Stories


Parnassus Reviews


Chemical Eye On...


George Pasley


More Columnists
Ketchikan


Our Troops
Historical Ketchikan


June Allen


Dave Kiffer


Louise B. Harrington
Recognition


Match of the Month


Asset Builders
Ketchikan Arts & Events


Ketchikan Museums


KTN Public Library


Parks & Recreation


Chamber
Lifestyles


Home & Garden


Food & Drink


Arts & Culture


Book Reviews


Movie Reviews


Celebrity Gossip
On the Web


Cool Sites


Webmaster Tips


Virus Warnings
Sports


Ketchikan Links


Top Sports News
Public Records


FAA Accident Reports


NTSB Accident Reports


Court Calendar


Court Records Search


Wanted: Absconders


Sex Offender Reg.


Public Notices
Weather, Webcams


Today's Forecast


KTN Weather Data


AK Weather Map


Ketchikan Webcam


SE AK Webcams


Alaska Webcams


AK Earthquakes


Earthquakes
TV Guide


Ketchikan
Ketchikan Phone Book


Yellow Pages


White Pages
Employment


Employment
Government Links


Local Government


State & National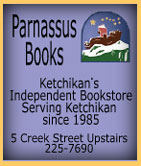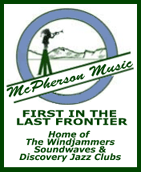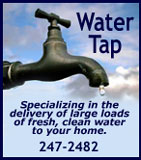 Wednesday
November 26, 2008



Wilson's Snipe
This photograph was taken in downtown Ketchikan recently.
Front Page Photo By JIM LEWIS

Ketchikan: When 'The Great Influenza' Shut Down Ketchikan; More than a dozen residents died, but Ketchikan had a milder strain than other communities in 1918... A Feature Story by DAVE KIFFER - Ninety years ago on November 23rd, the city of Ketchikan let out a collective sigh of relief.

For nearly a month, theaters, restaurants, schools and most stores had been closed. City Health officer Harry Ayers had forbidden gatherings larger than a handful of people. The reason: An attempt to stop the spread of the "Great Influenza" in Ketchikan.

On November 23, 1918, the public ban on gatherings would be lifted and life would return somewhat to normal but many residents would still be affected and some local residents were suffering lingering affects as late as the summer of 1920.

The influenza had arrived in Ketchikan in October, on ships coming from Seattle and Vancouver where it had quickly spread. Although it would "only" claim around 16 lives in Ketchikan, public health officials would later estimate that nearly a third of the more than 2,000 residents of the community would come down with influenza that would claim more than 50 million lives world-wide in a matter of months.

Modern scientists estimate that more than 20 percent of the people on earth had at least some symptoms of the "Great Influenza."

The exact cause of the Great Influenza has never been precisely pinpointed, although most researchers agree that it first appeared in the United States in the spring of 1918.

Within months it was spread world wide, primarily because of the massive troop movements taking place in the latter stages of World War I.

John Barry, author of the 2004 book, "The Great Influenza:The Epic Story of the Deadliest Plague in History" believes the first signs of the new virulent form of the flu appeared in Haskell, County Kansas in February of 1918. By early March it had spread to large military encampments at Fort Riley and Fort Dodge.

Barry writes that plague was different from most of the known flus at the time because it tended to strike down young healthy people at a greater rate than the traditional targets of the flu: the young, the elderly and the already sick.

It was later determined that the great influenza inflicted its greatest damage by causing the immune systems of people to go into a form of overdrive that literally killed them.


Because healthy people had stronger immune systems they were more susceptible to the 1918 influenza. Many died within hours of showing the first symptoms ­ usually an inability to walk, followed by a blueish tint to the face and finally the coughing of blood from the lungs.

"Headlines Announced The Flu Was Coming"

Although the first cases of the influenza didn't appear in Ketchikan until late in October of 1918, residents had had a warning it was coming. Headlines in the September 17, 1918 Ketchikan Daily Progressive Miner noted that the epidemic was raging in Boston and New York.

By Oct. 12, Seattle officials were reporting dozens of deaths.

In mid October, Ketchikan resident Author Moa ­ the adopted god-son of Forest Hunt ­ wrote to his family in Ketchikan from Fort Dodge, Kansas, where he had been training for service in Europe since early September.

"There are many cases of Spanish influenza in camp and several deaths have occurred from it," he wrote, in the letter that was printed in the Oct. 18 edition of the Daily Progressive Miner. "The camp is under quarantine now."

By then most of the coastal communities in Alaska were also under quarantine. Territorial Governor Thomas Riggs had placed a marine quarantine in place, but it was impossible enforce because of the need for supplies in the isolated communities.

On October 19, it was reported that theaters in San Francisco and Seattle were closed and that public gatherings were banned. In the same issue of the Progressive Miner, it was reported that the captain of a local fishing vessel had just arrived from Prince Rupert and reported that more than 800 cases of the influenza and eight deaths had occurred there.

Also on the 19th, it was reported that pianist at the Dream Theater, Mrs. F.J. Woods, had left for Seattle the day before to go to Camp Dodge to take care of her husband, who had been stricken with the flu.

On Oct. 22, six cases of the influenza were reported in Loring and Ketchikan city council held an emergency meeting to decide what to do. The Loring cases were limited to crew members on the cannery ship Star of England, but local officials were concerned that others traveling from Loring would spread the disease here.

"Officials ordered Ketchikan 'Closed'"

The city council chambers were packed by citizens worried over the spread of the influenza. The council immediately approved the closure of most public operations in the city including the "schools, churches, theaters, and prohibiting of all public and social gatherings, pool rooms and all."

Children were warned to stay inside their homes and "special officers have been appointed to see that none enter the city without a physician's certificate of health." - More...
Wednesday AM - November 26, 2008

Alaska: FIRE SAFETY FOR THE HOLIDAYS - Cooking and heating-related incidents are the leading cause of residential structure fires in Alaska, accounting for almost 60% of the state's total reported structure fires. With the holidays approaching, warm, cozy homes and holiday feasts play a major role in our preparations for family gatherings. It also increases the risks for fire. These fires can be prevented and losses reduced by simply following a few simple safety precautions. .

Pay particular attention while cooking, especially when using oils and grease. Cooking appliances should be kept clean of grease build-up, which can easily ignite. Applying a lid to a small grease fire is usually the most effective and safest method of controlling it. Never carry a pan that's on fire as it may ignite clothes, or spill, causing severe burns. If the fire is inside your oven, turn off the heat and leave the door closed to cut off the fire's air supply. Young children should be kept away from cooking appliances to prevent any mishaps. It's always a good idea to use back burners when possible and keep pot handles turned to the inside so they won't be pulled or knocked over. Check stoves and other appliances before going to bed or leaving your home to make sure that the units are left in the "off" position.

Many people choose to use natural cut trees to decorate their homes. Beautiful decorations are traditional in the lives of Alaskans, but it is important to know that these decorations lead to added fire risks if safety precautions are not followed. When decorating for the holidays, guard against blocking exit doors with Christmas trees or decorations that could interfere with being able to escape in the event of a fire. Natural cut trees should be secured in a sturdy tree-stand to prevent falling or being knocked over. Only use "cool lamp" holiday lights for inside decorations that have been approved by a nationally recognized testing laboratory. Before stringing lights, check for loose connections, broken or cracked sockets, frayed wires or places where bare wire is exposed. Damaged sets of lights should be discarded. Always remember to turn off decorative lights when you leave your home or retire for the evening. Christmas trees should be freshly cut and placed in water the entire time the tree is inside your home. Dispose of your tree when the needles begin to brown or fall in large quantities. This is a sign that the tree is dangerously dry.

"Candles are a growing cause of home fires, especially during the holiday season" warns Dave Tyler, Alaska State Fire Marshal. Open flames can easily ignite nearby materials, spreading fire throughout your home in a matter of minutes. Fire is fast - that's why every home should have a working smoke alarm and a planned and practiced exit plan. - More...
Wednesday AM - November 26, 2008




Ketchikan

Police Report
AK Troopers Daily Dispatch
Today's Forecast
Satellite
Today's Weather Images
Marine Forecasts
Ketchikan Weather Data
Current AK Weather Map

CLASSIFIEDS

Publish ad
Please select the proper category before posting.




CLASSIFIEDS' CATEGORIES

Announcements and
Help Wanted
For Sale / Free Stuff
Garage Sales
Homes / Apts/ Property
Pets
Wanted
Lost & Found
Local Services
Publish your ad

More Front Page Archives

Viewpoints
Opinions/Letters
Basic Rules

Respose to "Almost Famous" by Dave Kiffer By Marshall H. Massengale - Ketchikan watching via Internet has become for me something of an engaging hobby over the last more than a year and a half as the direct offshoot of having gotten to know, online at least, some truly wonderful people who happen to live there and who own and operate one of the borough's well-known float plane services. Of course, aside from exchanging e-mail regularly with my friends, I enthusiastically count Dave Kiffer's column in SitNews, together with the rest of the online journal's content including the various commercial Website links advertised along its margins, amongst my favorite windows into the K-Town world. - More...
Wednesday AM - November 26, 2008

At what point do we hold the line on new taxes? By Rodney Dial - In three locations in my previous letter 12 was listed when it should have read 1/2 % (one-half percent) this is due to a formatting error when my MS Word document is converted into a SitNews letter. The proposed tax increase to build the new pool will take the sales tax rate to 6.25 to 6.50 %. - More...
Wednesday AM - November 26, 2008

It was never about the 'facts By Robert Thompson - Well Mr. Hanger is expressing his opinions again without regard to information or facts. In a Sitnews' letter he says: - More...
Wednesday AM - November 26, 2008

Gas Price Gouging By Jerilyn Lester - This is the first time in my 25 year history in Southern Southeast that I have been ashamed. The people that own the gas storage and the stations are keeping the price up so that we go broke just trying to get to work two jobs just to pay for the gas to do so and the oil to heat our homes. The price of oil has gone down to between $40 and $50 a barrel and we are still paying $3.75 a gallon for gas and more than that to heat the house. - More...
Wednesday AM - November 26, 2008

New Library = New Taxes By Dan McQueen - With the falling oil prices it's going to be pretty tough for Ketchikan to get the money from the State. A recession seems to be unavoidable at this time. Now is not the time to try and get the taxpayers of the Ketchikan Gateway Borough to accept any new taxes! - More...
Wednesday AM - November 26, 2008

The future of Ketchikan By Rodney Dial - The country is going through the worst economic disaster since the great depression, with most thinking that it will get worse before it gets better. During times like these consumer spending on non essential items all but stops. This presents the real likelihood that Ketchikan will take a severe economic hit next tourist season. - More...
Monday PM - November 24, 2008

Hoonah Community Forest Project By Chris Erickson - On October 1, the Alaska Department of Fish and Game implemented the first early closure of the doe hunting season in the history of Northeast Chichagof Island. It was an unsettling announcement for those of us living in Hoonah and Tenakee, two communities which rely heavily upon subsistence hunting. More unsettling is the drop in the deer population which prompted the early closure. To those of us who make our living as hunting and fishing guides operating on the northeastern tip of Chichagof Island, this drop is all too apparent. During trips in the field, deer sightings during peak activity times of early morning and late evening, once numbering a dozen or more, are so rare as to be worthy of mention. - More...
Monday PM - November 24, 2008

Ketchikan Fire Stoppers By Jim Hill - The Ketchikan, North Tongass, and South Tongass Fire Departments; with assistance from the State of Alaska Division of Fire and Life Safety, presented the Juvenile Fire-setter Intervention Specialist-I class November 17th and 18th at the Ted Ferry Civic Center. - More...
Monday PM - November 24, 2008

Gas Prices By David Hanger - Gas prices continue to fall, $1.69 a gallon now, everywhere but Southeast. The gougers are despicable; more despicable are the gutless politicians who lack both the fortitude and the concern to do anything about it. Another example of Sarah Palin's "reform" standards? - More...
Monday PM - November 24, 2008

Vocational Education Important By Amy L. Schroeder - Thank you to Charles Edwardson for broaching the voc-ed situation at K-High. I am a subscriber to the "every job is important and it takes a special person to do it" theory. I find that not only in Ketchikan, but all around is still the myth that if a child entertains higher academic schooling that his/her life will be rewarded somehow more richly. - More...
Monday PM - November 24, 2008

Library cost clarification By Heidi Ekstrand - I was thrilled to see Ms. Jones' letter here with her thoughts, ideas and concerns on funding issues for local construction projects. The more people creatively involved in our community issues the better the outcomes will be. - More...
Monday PM - November 24, 2008

Thank You Senator Stevens By Dan McQueen - Senator Stevens, thanks for all you have done for our Great State! I am proud to know ya! - More...
Monday PM - November 24, 2008

More Letters/Viewpoints
Webmail your letter or
Email Your Letter To: editor@sitnews.us

---

Articles & photographs that appear in SitNews may be protected by copyright and may not be reprinted or redistributed without written permission from and payment of required fees to the proper sources.