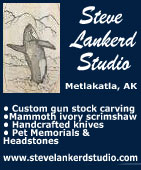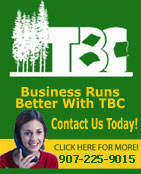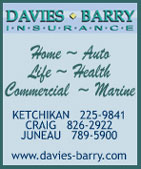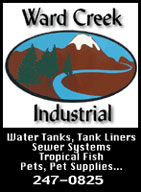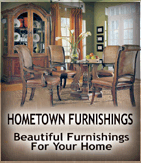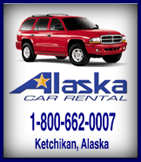 Contact


Webmail Letters


News Tips


Search Sitnews


Copyright Info


Archives
Today's News


Alaska


Ketchikan


Top Stories


U.S. News


U.S. Politics


Stock Watch


Personal Finance


Science News


US Education News


Parenting News


Seniors News


Medical News


Health News


Fitness


Offbeat News


Online Auction News


Today In History


Product Recalls


Obituaries
Quick News Search


Alaska


Ketchikan


SE Alaska


Alaska News Links
Columns - Articles


Dave Kiffer


Fish Factor


Career Success Stories


Parnassus Reviews


Chemical Eye On...


George Pasley


More Columnists
Ketchikan


Our Troops
Historical Ketchikan


June Allen


Dave Kiffer


Louise B. Harrington
Recognition


Match of the Month


Asset Builders
Ketchikan Arts & Events


Ketchikan Museums


KTN Public Library


Parks & Recreation


Chamber
Lifestyles


Home & Garden


Food & Drink


Arts & Culture


Book Reviews


Movie Reviews


Celebrity Gossip
On the Web


Cool Sites


Webmaster Tips


Virus Warnings
Sports


Ketchikan Links


Top Sports News
Public Records


FAA Accident Reports


NTSB Accident Reports


Court Calendar


Court Records Search


Wanted: Absconders


Sex Offender Reg.


Public Notices
Weather, Webcams


Today's Forecast


KTN Weather Data


AK Weather Map


Ketchikan Webcam


SE AK Webcams


Alaska Webcams


AK Earthquakes


Earthquakes
TV Guide


Ketchikan
Ketchikan Phone Book


Yellow Pages


White Pages
Employment


Employment
Government Links


Local Government


State & National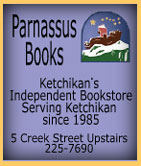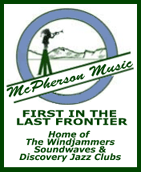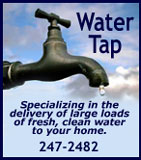 Monday
November 24, 2008



Diogenes
This Ketchikan turkey, Diogenes, is thankful to be a pampered pet.
Diogenes is owned by SitNews editor, Mary Kauffman.
Front Page Photo By CARL THOMPSON

Alaska:. DEPARTMENT OF LAW PROVIDES UPDATE ON GASOLINE PRICING INVESTIGATION - At the direction of Governor Sarah Palin, the Department of Law began an investigation into the pricing of gasoline in Alaska. The investigation was initiated in August, following the decline of gasoline prices across the country as the price of crude oil began to drop from record highs near $150 a barrel in July. Gasoline prices in Alaska, however, did not follow national trends, and soon became the highest in the nation. The Department's investigation is focused on explaining the slow decline of gasoline prices in Alaska, and whether the price of gasoline is the result of any illegal conduct, like price fixing or other collusive behavior.

The Department's investigation is ongoing, and must remain confidential under state law. According to a news release, the Department has gathered significant information from refiners, distributors, and retailers about the pricing of gasoline, and continues to gather additional data and information. The Department has retained Barry Pulliam, a Senior Economist at the Los Angles firm of Econ One, to assist the Department in its investigation. The Department has also attended two House Judiciary Committee hearings convened to discuss gasoline pricing issues.

The following is some useful information provided by Alaska's Department of Law about gasoline pricing generally that may help explain some of the pricing for gasoline in Alaska.

1. The State of Alaska (or any state) does not regulate gasoline prices. Refiners, distributors, and retailers can sell gasoline at any price they want so long as those prices are not the result of collusive behavior, like "price fixing." If the price reached an "unconscionable" level, the price could also violate Alaska's consumer protection laws.

2. Because gasoline pricing is not regulated, economic forces including the available supply, consumer demand, and competition in the marketplace are the primary factors that determine gasoline prices.

3. Alaska does not have a price gouging law. Sellers of all goods and services (including gasoline) are not required to sell products on a "cost plus" basis. Thus, it does not matter what it costs the seller to acquire the goods or provide a service. Sellers can sell their products for whatever the market will bear. There is no "cap" on the amount of profit any business can make. - More...
Monday - November 24, 2008

International: Could oil plunge to $30 a barrel? Some experts think so By SHAWN MCCARTHY - An increasingly dismal outlook for the global economy has sent crude oil prices into a tailspin, and there appears to be little the Organization of Petroleum Exporting Countries can do but slow the fall.

In the most bizarre market since the oil shock of the 1970s, crude shot to a record $147 a barrel just four months ago and has since collapsed, hitting less than $50 in recent days. Some forecasters foresee oil at $30 a barrel.


Crude prices fell nearly 10 per cent to a low of $48.50 a barrel on the New York Mercantile Exchange last week, levels not seen for more than three years.

Many analysts believe the market has overshot the price that current supply and demand would justify. But there is a significant catch.

There appears to be no confidence among investors that projections of demand will hold up under the onslaught of bad news on the world's economy.

"Maybe $50 is conservative given the putrid, putrid look of the economy," independent analyst Stephen Schork said. "If we're not out of the doldrums nine months from now, we're looking at $30 oil." - More...
Monday - November 24, 2008

Alaska: Education summit produces goals for Alaska - The Alaska Statewide Education Summit concluded November 14 in Anchorage with a list of goals, vision and mission statements, and list of outcomes for graduates that will form the basis for the first education plan in Alaska's history.

"Now we have the start of a beginning that will be meaningful and will change the lives of Alaska students," said Alaska Education Commissioner Larry LeDoux, who convened the summit. "Our students will lead Alaska. The next 50 years will be led by the students who are in our schools today. Our guidance will make sure they are ready. I believe we have the resources and expertise that will help every child become successful. If we do everything right and have a clear focus, we can achieve our goal. But we must work together."

The summit, dubbed "Building Alaska's Future One Student at a Time," was sponsored by the Alaska Department of Education & Early Development with support from the University of Alaska and the nonprofit organization America's Promise Alliance.

Nearly 450 Alaskans from all walks of life convened at the Dena'ina Civic & Convention Center on November 13 and 14 to discuss education issues that affect Alaskans from birth through postsecondary education and the work place. Attendees included members of the University of Alaska; educators, local and state school board members; parents; students; businesspeople; representatives of Native organizations and nonprofits; and legislators.

Participants met in subgroups to discuss in detail issues related to early childhood; world-class schools and world-class students; college-, work- and life-ready; school finance, facilities and planning; technology; place-based education; student health and safety; and partnerships for learning. - More...
Monday - November 24, 2008

Ketchikan: KFMJ Radio Garners State-Wide "Goldie" Awards - Ketchikan radio station KFMJ-FM struck gold at the Alaska Broadcaster's Association "Goldie" Awards banquet in Anchorage on November 14, bringing home Goldie Awards in 6 different categories.

Bob Kern and Julie Slanaker of KFMJ
Photo courtesy KFMJ

"We're really pleased to have been awarded 6 Goldies," Kern said. "The competition was really keen and I'm very proud of the people who contributed their talent to earn these awards for KFMJ."

The Goldie awards are the Alaska version of the "Emmy" awards, recognizing excellence in radio and television broadcasting. The entries are judged by an independent panel of broadcast professionals
from across the nation.

KFMJ received a "Service To Community" Goldie with the KayHi Sports and Activity Report. The weekly program features Host Julie Slanaker of KFMJ, along with Ketchikan High School correspondents. Former KayHi Seniors Jordan Phillips and John Macua were the students featured on the award-winning show. Both of them graduated this spring. The program was produced by KFMJ's Stuart Whyte. - More...
Monday - November 24, 2008

Ketchikan: IFA '09 Northern Route Schedule Announced; Reservations now available Online - The Inter-Island Ferry Authority will provide passenger/vehicle service between Coffman Cove on Prince of Wales Island, Wrangell, and Petersburg from May 1 through September 21, 2009, advised IFA general manager Bruce Jones today. Round-trip sailings between the three island communities will be provided by the M/V Prince of Wales each Friday, Saturday and Monday.

This will be the fourth year that the IFA has provided seasonal service on this route, according to Jones. Departure from Coffman Cove will be at 7:00am for Wrangell, arriving Petersburg's South Mitkof terminal at 11:45am. The return trip will depart South Mitkof at 12:45pm for Wrangell, returning to Coffman Cove at 5:30pm. Reservations for the IFA's northern route and year-round southern route between Hollis and Ketchikan, can now be made on-line.

It was also announced by Jones that the State Department of Transportation has chartered the M/V Prince of Wales to provide twice daily round-trip shuttle service between Wrangell and South Mitkof from March 23 through April 21, 2009 to provide access to air service at Wrangell during the period that the Petersburg airport will be out of service for runway work next spring. - More...
Monday - November 24, 2008




Ketchikan

Police Report
AK Troopers Daily Dispatch
Today's Forecast
Satellite
Today's Weather Images
Marine Forecasts
Ketchikan Weather Data
Current AK Weather Map

CLASSIFIEDS

Publish ad
Please select the proper category before posting.




CLASSIFIEDS' CATEGORIES

Announcements and
Help Wanted
For Sale / Free Stuff
Garage Sales
Homes / Apts/ Property
Pets
Wanted
Lost & Found
Local Services
Publish your ad

More Front Page Archives

Viewpoints
Opinions/Letters
Basic Rules

The future of Ketchikan By Rodney Dial - The country is going through the worst economic disaster since the great depression, with most thinking that it will get worse before it gets better. During times like these consumer spending on non essential items all but stops. This presents the real likelihood that Ketchikan will take a severe economic hit next tourist season. - More...
Monday PM - November 24, 2008

Hoonah Community Forest Project By Chris Erickson - On October 1, the Alaska Department of Fish and Game implemented the first early closure of the doe hunting season in the history of Northeast Chichagof Island. It was an unsettling announcement for those of us living in Hoonah and Tenakee, two communities which rely heavily upon subsistence hunting. More unsettling is the drop in the deer population which prompted the early closure. To those of us who make our living as hunting and fishing guides operating on the northeastern tip of Chichagof Island, this drop is all too apparent. During trips in the field, deer sightings during peak activity times of early morning and late evening, once numbering a dozen or more, are so rare as to be worthy of mention. - More...
Monday PM - November 24, 2008

Ketchikan Fire Stoppers By Jim Hill - The Ketchikan, North Tongass, and South Tongass Fire Departments; with assistance from the State of Alaska Division of Fire and Life Safety, presented the Juvenile Fire-setter Intervention Specialist-I class November 17th and 18th at the Ted Ferry Civic Center. - More...
Monday PM - November 24, 2008

Gas Prices By David Hanger - Gas prices continue to fall, $1.69 a gallon now, everywhere but Southeast. The gougers are despicable; more despicable are the gutless politicians who lack both the fortitude and the concern to do anything about it. Another example of Sarah Palin's "reform" standards? - More...
Monday PM - November 24, 2008

Vocational Education Important By Amy L. Schroeder - Thank you to Charles Edwardson for broaching the voc-ed situation at K-High. I am a subscriber to the "every job is important and it takes a special person to do it" theory. I find that not only in Ketchikan, but all around is still the myth that if a child entertains higher academic schooling that his/her life will be rewarded somehow more richly. - More...
Monday PM - November 24, 2008

Library cost clarification By Heidi Ekstrand - I was thrilled to see Ms. Jones' letter here with her thoughts, ideas and concerns on funding issues for local construction projects. The more people creatively involved in our community issues the better the outcomes will be. - More...
Monday PM - November 24, 2008

Thank You Senator Stevens By Dan McQueen - Senator Stevens, thanks for all you have done for our Great State! I am proud to know ya! - More...
Monday PM - November 24, 2008

More Letters/Viewpoints
Webmail your letter or
Email Your Letter To: editor@sitnews.us

---

Articles & photographs that appear in SitNews may be protected by copyright and may not be reprinted or redistributed without written permission from and payment of required fees to the proper sources.