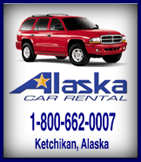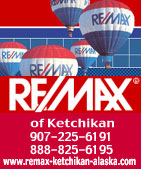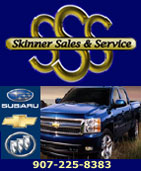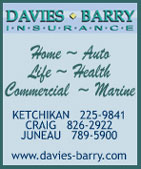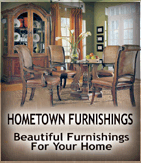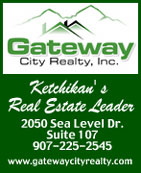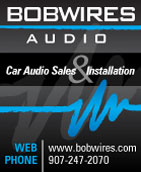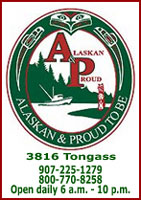 Contact


Call 617-9696


Webmail Letters


News Tips


Search Sitnews


Copyright Info


Archives
Today's News


Alaska


Ketchikan


Top Stories


U.S. News


U.S. Politics


Stock Watch


Personal Finance


Science News


US Education News


Parenting News


Seniors News


Medical News


Health News


Fitness


Offbeat News


Online Auction News


Today In History


Product Recalls


Obituaries
Quick News Search


Alaska


Ketchikan


SE Alaska


Alaska News Links
Columns - Articles


Dave Kiffer


Fish Factor


Chemical Eye On...


Parnassus Reviews


George Pasley


More Columnists
Historical Ketchikan


June Allen


Dave Kiffer


Louise B. Harrington
Ketchikan Arts & Events


Ketchikan Arts


Ketchikan Museums


KTN Public Library


Parks & Recreation
Ketchikan Recognition


BBBS Matches
Lifestyles


Home & Garden


Food & Drink


Arts & Culture


Book Reviews


Movie Reviews


Celebrity Gossip
On the Web


Cool Sites


Webmaster Tips


Virus Warnings
Sports


Ketchikan Links


Top Sports News
Public Records


FAA Accident Reports


NTSB Accident Reports


Court Calendar


Court Records Search


Wanted: Absconders


Sex Offender Reg.


Public Notices
Weather, Webcams


Today's Forecast


KTN Weather Data


AK Weather Map


Ketchikan Webcam


SE AK Webcams


Alaska Webcams


AK Earthquakes


Earthquakes
TV Guide


Ketchikan
Ketchikan Phone Book


Yellow Pages


White Pages
Government Links


Local Government


State & National


Tuesday
October 20, 2009



Lessons for the Young
During a class field trip held earlier this month to Fire Station 2, Fawn Mountain 2nd graders experienced some activities real firefighters do. Firefighters Brian Short and Frank Divelbliss are pictured supervising hose streams to knock the fire (cones) down.
Front Page Photo by MIKE KURTH

Alaska: Begich Debunks Health Care "Rationing" Myth - The idea that health care will be rationed under health insurance reform is a myth and a scare tactic that belongs in the soup lines of the Great Depression. That was the message from U.S. Sen. Mark Begich (D-Alaska) last week who joined his freshmen Democratic colleagues in their weekly Senate floor speeches on the importance of reforming the broken health insurance system.

Last week's speeches focused on the need to debunk the myths spread by opponents of health insurance reform.

"Is there anything more cynical than that? Telling Americans that their health care will be rationed because of reform?" Begich asked in his speech. "That they'll get less care when Congress and the President finally take action. The defenders of the status quo ought to be embarrassed. They know the opposite is true. More Americans will have access to more care when reforms are finally adopted."

Begich said rationing is not a roadblock waiting down the road, but rather for the vast majority of Americans it's happening right now. He cited Census Bureau statistics that showed at the beginning of the year 123,000 Alaskans were uninsured. And by last month, that number had risen to 133,000 - 10,000 more Alaskans "rationed" out of their coverage. - More...
Tuesday - October 20, 2009

Alaska: Murkowski Comments on Senate Finance Committee Health Care Bill - U.S. Sen. Lisa Murkowski, R-Alaska, made the following comments in a prepared statment regarding the health care proposal approved last week by the Senate Finance Committee:

Murkowski said, "There is no question that our nation's health care system must be reformed. Health care costs are rising and our Medicare patients are not able to access primary care providers. I am disappointed with the health care legislation approved by the Senate Finance Committee this week as it doesn't address the concerns of everyday Americans and if enacted, would raise taxes, increase health care premiums and reduce Medicare benefits. This is a far cry from health care reform."

"The preliminary cost estimate of this bill over 10 years is $829 billion," said Murkowski. "That price tag would require a massive expansion of Medicaid, the joint federal-state program for the poor, that would expand coverage to anyone earning up to 133 percent of the federal poverty level, which for a family of four in Alaska is $36,668. Gov. Parnell as well as many other Republican and Democrat Governors have called the Medicaid expansion an "unfunded mandate." While the bill proposes significant increases in federal Medicaid reimbursements to cover increased costs to states, the full cost of expansion is not assumed by the federal government, and there is no guarantee that the higher federal reimbursements to the states would be maintained. In fact, a Lewin group study, independently verified by Alaska Medicaid, says that it would cost states $438 million over five years to implement all Medicaid provisions under the Baucus proposal," she said. - More...
Tuesday - october 20, 2009

Alaska: Thousands of Alaskans Lost Health Coverage in 2009 Due to Increased Unemployment Says Consumer Organization - Approximately 5,200 people in Alaska lost health insurance coverage in 2009 due to a rise in unemployment, according to a report issued today by the health consumer organization Families USA. According to the report, the state's average unemployment rate in 2008 was 6.6 percent, while the average rate this year was 8.2 percent, thereby resulting in losses of health coverage.

The Families USA report is based on the link between rising unemployment and health insurance coverage losses. Most Americans ­ 61.9 percent of those under the age of 65 ­ get their health coverage through their own job or that of a family member. Job loss, therefore, usually means loss of health coverage because other options, such as COBRA and individual coverage, are usually prohibitively expensive. - More...
Tuesday - October 20, 2009

Science - Technology: Shifting the world to 100 percent clean, renewable energy as early as 2030 -- here are the numbers - Most of the technology needed to shift the world from fossil fuel to clean, renewable energy already exists. Implementing that technology requires overcoming obstacles in planning and politics, but doing so could result in a 30 percent decrease in global power demand, say Stanford civil and environmental engineering Professor Mark Z. Jacobson and University of California-Davis researcher Mark Delucchi.

To make clear the extent of those hurdles ­ and how they could be overcome ­ they have written an article that is the cover story in the November issue of Scientific American. In it, they present new research mapping out and evaluating a quantitative plan for powering the entire world on wind, water and solar energy, including an assessment of the materials needed and costs. And it will ultimately be cheaper than sticking with fossil fuel or going nuclear, they say.

The key is turning to wind, water and solar energy to generate electrical power ­ making a massive commitment to them ­ and eliminating combustion as a way to generate power for vehicles as well as for normal electricity use.

The problem lies in the use of fossil fuels and biomass combustion, which are notoriously inefficient at producing usable energy. For example, when gasoline is used to power a vehicle, at least 80 percent of the energy produced is wasted as heat. - More...
Tuesday - October 20, 2009

Science - Technology: First-time Internet users find boost in brain function after just 1 week - You can teach an old dog new tricks, say UCLA scientists who found that middle-aged and older adults with little Internet experience were able to trigger key centers in the brain that control decision-making and complex reasoning after just one week of surfing the Web.

The findings, presented Oct. 19 at the 2009 meeting of the Society for Neuroscience, suggest that Internet training can stimulate neural activation patterns and could potentially enhance brain function and cognition in older adults.

As the brain ages, a number of structural and functional changes occur, including atrophy, reductions in cell activity and increases in deposits of amyloid plaques and tau tangles, which can impact cognitive function.

Research has shown that mental stimulation similar to that which occurs in individuals who frequently use the Internet may affect the efficiency of cognitive processing and alter the way the brain encodes new information.

"We found that for older people with minimal experience, performing Internet searches for even a relatively short period of time can change brain activity patterns and enhance function," said study author Dr. Gary Small, a professor of psychiatry at the Semel Institute for Neuroscience and Human Behavior at UCLA and the author of "iBrain," a book that describes the impact of new technology on the brain and behavior. - More...
Tuesday - October 20, 2009

Science - Technology: Earlier flu viruses provided some immunity to current H1N1 influenza, study shows - University of California, Davis, researchers studying the 2009 H1N1 influenza virus, formerly referred to as "swine flu," have identified a group of immunologically important sites on the virus that are also present in seasonal flu viruses that have been circulating for years. These molecular sites appear to result in some level of immunity to the new virus in people who were exposed to the earlier influenza viruses.

More than a dozen structural sites, or epitopes, in the virus may explain why many people over the age of 60, who were likely exposed to similar viruses earlier in life, carry antibodies or other type of immunity against the new virus, immune responses that could be attributed to earlier flu exposure and vaccinations.

Researchers Zheng Xing, a project scientist, and Carol Cardona, a veterinarian and Cooperative Extension specialist, both of the UC Davis School of Veterinary Medicine, report their findings online in the journal of Emerging Infectious Diseases. The report will appear in the November print edition of the journal, published by the Centers for Disease Control and Prevention.

"These findings indicate that human populations may have some level of existing immunity to the pandemic H1N1 influenza and may explain why the 2009 H1N1-related symptoms have been generally mild," Cardona said. - More...
Tuesday - October 20, 2009

National: Telemedicine getting short shrift in Congress' health care reforms
By EMILY MULLIN - New digital and mobile technologies could help improve health care and cut costs for patients, but health experts say these services are not often covered by private insurance plans.

"We need to use technology to change the organizational structure of health care," Darrell West, vice president of the Brookings Institution, said at a recent panel discussion at the Washington-based think tank.

Telemedicine, a developing area in clinical medicine, uses technology to do things like transfer medical information electronically and have medical consultations or examinations from remote locations.

The health-care bill passed by the Senate Finance Committee contains some provisions for telemedicine, but West said in an interview that the bill "does not go far enough." West said telemedicine services need to be more widely available to the public no matter what kind of health reform Congress approves.

"There needs to be policy changes that recognize the virtues of telemedicine," West said.

Technology and telemedicine can help put patients in charge of their own health care, West said, while reducing costs and cutting the amount of time patients spend at the doctor's office. New technologies such as digital monitoring devices can be used at home to check a patient's weight or glucose levels.

West wrote a report issued this month that illustrates Americans' willingness to integrate technology in their health-care services. - More...
Tuesday - October 20, 2009




Public Meetings & Info

Ketchikan




CLASSIFIEDS' CATEGORIES

Announcements and
Help Wanted
For Sale / Free Stuff
Garage Sales
Homes / Apts/ Property
Pets
Wanted
Lost & Found
Publish Your Ad

---


Commercial Ads

Front Page Archives
Sept. Oct. 2009

| | | | | | | |
| --- | --- | --- | --- | --- | --- | --- |
| S | M | T | W | T | F | S |
| | 31 | 01 | 02 | 03 | 04 | 05 |
| 06 | 07 | 08 | 09 | 10 | 11 | 12 |
| 13 | 14 | 15 | 16 | 17 | 18 | 19 |
| 20 | 21 | 22 | 23 | 24 | 25 | 26 |
| 27 | 28 | 29 | 30 | 01 | 02 | 03 |
| 04 | 05 | 06 | 07 | 08 | 09 | 10 |
| 11 | 12 | 13 | 14 | 15 | 16 | 17 |
| 18 | 19 | 20 | | | | |

Viewpoints
Opinions/Letters
Basic Rules

Questions, please contact the editor at editor@sitnews.us or call 617-9696.

Open Letter: KPU By David G. Hanger - Upon further reflection I have concluded that our telephone conversation of last Thursday afternoon is so fascinating the whole town ought be in on it. Let us begin by pointing out that I called about the fact that you lied to GCI when they contacted you to transfer my account by claiming my ancillary phone numbers had been reassigned, when in fact you knew they had not been re-assigned; merely the beginning of the grotesque retaliatory tactics your company has engaged in. My call, after the concerned intervention of our mayor, was to reverse your previous nonsense of lying to GCI about my phone numbers, and to arrange for said numbers to be transferred to GCI. - More...
Tuesday - October 20, 2009

Congress, not the EPA, Should Lead Climate Battle By U.S. Senator Lisa Murkowski - Congress is currently engaged in one of the most complex policy debates of our time -- how best to mitigate climate change without harming the economy. - More...
Tuesday - October 20, 2009

Drinking Water By Vanessa McElory Alderson - In response to Kirk Amundson's "Drinking Water" request, per a report on the U.S. Department of the Interior's website (they manage water in the western states), Haloacetic Acids may cause an increase in cancer. - More...
Tuesday - October 20, 2009

Simple minded Labels By James Schenk - I oppose the kind of hate you have so deliberately set out like most of your conservative ilk who have no manners and indeed, go out of your way to insult people with racial and mean attacks, as you have published here. - More...
Tuesday - October 20, 2009

Conservative vs. Liberal By A.M. Johnson - Often there is debate on what differentiates a Conservative from a Liberal persona. the need has become paramount with the current political scene being played out by our current President and his Congress. - More...
Monday - October 19, 2009

Fighting at bus stops By Kara (McElroy) Steele - My question to Karen Brown is WHY didn't you call 911 immediately seeing this all unfold??? That's where it apparently needs to start, then on to the parents about their children's behavior at the bus stop. Unfortunately this has been going on for sometime if they think they can do that openly around others. Next time call the police, and make sure they pursue on to the parents to start reeling in their kids. - More...
Monday - October 19, 2009

Disenrollment By Alice and Gene Sloan - If a family must move from their tribal area to find work, why must they be removed from the rolls? If a spouse chooses to live near their partner's family in a different community as many do, why should they be disenrolled/disenfranchised? In this vast world that is becoming smaller everyday with communicaton and travel, why must this type of action be taken? - More...
Monday - October 19, 2009

KIC Election October 19th: No to Proposition 2 By Axel & Kathleen Svenson - Get out and vote at the KIC Special election at the Mall Monday, 8 - 8! This election is crucial for all tribal members. The silence surrounding the election, and particularly the silence on Proposition 2, should speak volumes to you. This silence is a big red flag waving to all concerned. - More...
Saturday - October 17, 2009

WARD COVE FOCUS GROUP By Rob Holston - A group of local interested citizens met for nearly 2 hours on Oct. 13, 2009 at the offices of R&M Engineering to discuss Ward Cove. Trevor Sande provided maps of the pulp mill side of the cove with subdivision and roadway boundaries indicated. The subdivision plan had been previously prepared for a past owner of Ward Cove. - More...
Saturday - October 17, 2009

Thank you all for a Successful Car Show By Laurel Bray - The Ketchikan Kruzers Car Club would like to extend a huge thank you to the Ketchikan Plaza for allowing us, along with the Ketchikan Harley Riders Association to have a car/bike show inside the Plaza on October 10th and 11th. To Judy and Dave Zenge and your Plaza staff, we can't thank you enough for helping us make this a successful show. Who would have thought 20 cars could fit inside the Plaza. We asked the public to vote for their favorite cars, by Saturday night we had a 3 way tie for all 3 places. We continued the voting on Sunday and the winners were: - More...
Saturday - October 17, 2009

Kids at bus stops By Karen Brown - Every morning I take my foster grandson to the bus stop. We sit and wait until the bus leaves for Fawn Mountain. In the last few mornings we have watched children from the Houghtling Bus Stop. We have watched them fighting with each other. One morning, one little boy was being sat on while others were "tickling" him, rocks are thrown at kids and at other people's property. There are a lot of children here and some are rather small and can't fight back. My daughter went over and rescued the little boy who was being sat on, the day before or sometime last week she spoke to them about throwing rocks at each other and property. - More...
Saturday - October 17, 2009

Drinking water By Kirk Amundson - This is to ask a few questions -- what cancers does haloacetic acids cause??? How many years does this take to cause cancer??? Why are we spending 4.2 million if we don't know if this is going to fix the problem??? - More...
Saturday - October 17, 2009

Focus on the positive By Ivy Rose - I have tried really hard not to write any opinions on Sitnews and to say what is on my mind, but after reading so many of the letters written -- and granted the letters are just opinions -- it made me think. What if when we get put into situations that we don't like or agree with, we look at the situation as a whole? - More...
Saturday - October 17, 2009

Afghanistan Debacle On The Horizon? By Donald A. Moskowitz - President Obama is trying to decide our military strategy in Afghanistan. He is mulling over input from his civilian and military advisers, and members of Congress, but he cannot make a timely decision because of his lack of military and national security experience. His community organizing background is not very helpful in this situation. - More...
Saturday - October 17, 2009

RE: LAWYERS AND MEANINGFUL HEALTH CARE REFORM By Chris Elliott - Great letter! Between tort reform and making insurance companies compete across state lines, we'd have a winner! - More...
Saturday - October 17, 2009

LAWYERS AND MEANINGFUL HEALTH CARE REFORM By Andy Rauwolf - Thirty years ago my family doctor explained to me that one of the biggest reasons he had to charge so much for his services was because of the high cost of his malpractice insurance. Since that time this problem has only gotten worse. - More...
Tuesday - October 13, 2009

Noise Complaint? By Terri Wenger - Well today was a rough one and it's not over yet. We have had a car alarm going off for over 4 hours, and still going. There has been more than one complaint to the police department. A car alarm is loud and very irritating. Migraine Headache Style. But our police department can't do anything about it, why? I have a scanner and believe me the petty tattle telling that goes on and our police have to respond to is terrible in this town. This isn't petty, why can't you file a noise complaint on car alarms? Why do people use car alarms in this small town? - More...
Tuesday - October 13, 2009

Ridiculous policies By Holly Finley - Oh Lordy don't get me started on how ridiculous KIC's policies are, perhaps they should take some notes from the Native hospital in Anchorage where I've had the pleasure of being taken care of completely by the doctors and staff. - More...
Tuesday - October 13, 2009

High Costs & Judgmental Medicine By Charles Moon - I am so sad that Mr. Parks feels the way he does about his medical care. The fact that he is alive and able to write his opinions means the system worked for him. I am sure Mr. Parks has a family and friends that love him. There is no price that can be put on a human life. I could have been his nurse at KGH or on the ambulance that saved his life. - More...
Tuesday - October 13, 2009

Littering By Dustin Hofeling - To the person(s) who sees fit to throw their McDonald's wrappers out their window on Ketchikan Lakes Road every single day - shame on you! How can you be so disrespectful of other people's property, the land, and our city? - More...
Tuesday - October 13, 2009

Customer Service By Holly Finley - Poor and negligent customer service is on the rise. I understand we all have our days and your energy affects those around you, having said that, I'm not getting paid to shop at your store, however you are getting paid to provide a service. That is your purpose. If you are going to do a job, do it well. A smile and good manners goes a LONG way. - More...
Tuesday - October 13, 2009

More Letters/Viewpoints
Webmail your letter or
Email Your Letter To: editor@sitnews.us

---

E-mail your news tips, news
releases & photos to:
editor@sitnews.us

SitNews
Stories in the News
©1999 - 2009
Ketchikan, Alaska

M.C. Kauffman, Webmaster/Editor,
Graphic Designer & Publisher
editor@sitnews.us
907 254 1948

In Memory of SitNews' first editor,
Richard (Dick) Kauffman
1932-2007

Locally owned & operated.
Online since 1999

Articles & photographs that appear in SitNews may be protected by copyright and may not be reprinted or redistributed without written permission from and payment of required fees to the proper sources.