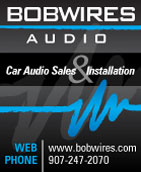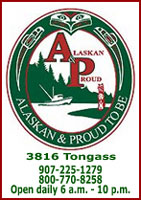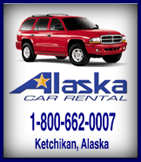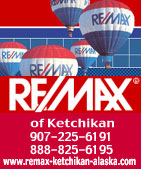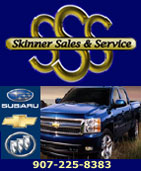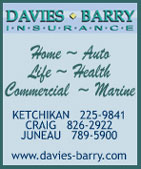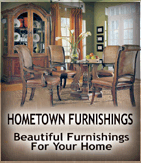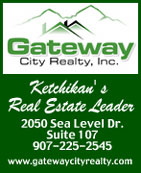 Contact


Call 254-1948


Webmail Letters


News Tips


Search Sitnews


Copyright Info


Archives
Today's News


Alaska


Ketchikan


Top Stories


U.S. News


U.S. Politics


Stock Watch


Personal Finance


Science News


US Education News


Parenting News


Seniors News


Medical News


Health News


Fitness


Offbeat News


Online Auction News


Today In History


Product Recalls


Obituaries
Quick News Search


Alaska


Ketchikan


SE Alaska


Alaska News Links
Columns - Articles


Dave Kiffer


Fish Factor


Chemical Eye On...


Parnassus Reviews


George Pasley


More Columnists
Historical Ketchikan


June Allen


Dave Kiffer


Louise B. Harrington
Ketchikan Arts & Events


Ketchikan Museums


KTN Public Library


Parks & Recreation


Chamber
Ketchikan Recognition

BBBS Match of the Month
Lifestyles


Home & Garden


Food & Drink


Arts & Culture


Book Reviews


Movie Reviews


Celebrity Gossip
On the Web


Cool Sites


Webmaster Tips


Virus Warnings
Sports


Ketchikan Links


Top Sports News
Public Records


FAA Accident Reports


NTSB Accident Reports


Court Calendar


Court Records Search


Wanted: Absconders


Sex Offender Reg.


Public Notices
Weather, Webcams


Today's Forecast


KTN Weather Data


AK Weather Map


Ketchikan Webcam


SE AK Webcams


Alaska Webcams


AK Earthquakes


Earthquakes
TV Guide


Ketchikan
Ketchikan Phone Book


Yellow Pages


White Pages
Government Links


Local Government


State & National


September 10, 2009
Thursday



Tongass Sunset
This recent sunset was photographed from the Cranberry Road area, north of Ketchikan.
Front Page Photo by LES RAMSEY

Ketchikan: End of October Estimated Completion Date of New Fire Station - "The work on the new fire station for the South Tongass Volunteer Fire Department is progressing nicely," reports Fire Chief Scott Davis.

Dawson is currently working on the sheet rock on the ceiling of the apparatus bays on the main floor.
Photo courtesy STVFD

Davis wrote in a news release that the wiring, plumbing, ventilation and heating for the building are mostly roughed in and should be completed this week. The rough in work has continued at a nice pace staying ahead of the sheet rock crews of Dawson following behind the wiring and plumbing said Davis.

Dawson has completed hanging the sheet rock on the second floor, the mezzanine and the first floor office space. Dawson is currently working on the sheet rock on the ceiling of the apparatus bays on the main floor. This area of the apparatus bay is at a height of 16 foot and will require two layers for fire code purposes reports Davis.

On the second floor, the sheet rock finishers are taping the seams and will be applying finish coats of sheet rock 'mud' in preparation for texturing, priming and the final finish coats of paint. Davis remarked, "When they have finished with the second floor, over the next several weeks, they will then move to other areas of the station right behind Dawson who will continue to hang sheet rock throughout this week." - More...
Thursday - September 10, 2009

Ketchikan: September is "National Preparedness Month" - In recognition of National Preparedness Month, the Ketchikan Fire Department announced it will have an "Open House" at Fire Station #2 from 11:00 AM to 2:00 PM on September 15th. Fire Station #2 is at 3352 Tongass Avenue (Next to The Landing)

According to information provided by Fire Chief Jim Hill, there will be displays, lots of handouts, with new equipment and fire apparatus on display for everyone to see. A lunch of hotdogs, sausages, chips, and drinks will be provided.

"We would like everyone to come and see how The City of Ketchikan Fire Department is "Prepared" to deal with emergencies or disasters," said Chief Hill. - More...
Thursday - September 10, 21009

Fish Factor: Alaska Hosts First International Salmon Soccer Tournament By LAINE WELCH - Alaska can now lay claim to hosting the farthest north global soccer competition.

The Ocean Beauty soccer team from Mexico wins the first International
Salmon Soccer Tournament.
Photo Credit: Torie Baker, AK Sea Grant MAP

The first annual Prince William Sound International Salmon Soccer Invitational Tournament fielded a mix of teams sponsored by four major seafood processors last week in Cordova. The event was the community's way of recognizing the nearly 800 seafood processing workers that come to Cordova each summer from all over the world.

"There were teams and folks from the Ukraine, Eastern Europe, the Czech Republic, Central America, the Caribbean, Turkey, you name it - even the ref who did all 10 games is a professional soccer judge in his other life in the Ukraine," said Torie Baker, a Sea Grant marine advisor in Cordova.

Vying to win were teams from Ocean Beauty, Copper River Seafoods and Trident's north and south plants. Some processors even held playoffs within their own ranks to see who'd go to the big game, Baker said.

"Ocean Beauty had playoffs and their Mexican team defeated the Turkish team so they got to represent Ocean Beauty," she said.

The idea for a competition stemmed from the Cordova processors and the Park and Rec. Department, which had set up a makeshift soccer area in the local park for the workers to use during breaks and time off.

"We immediately capitalized on that and organized the tournament, along with a barbecue picnic. It took off like wildfire," Baker said.

Elders were brought over from the senior center and given prime seats on the field, and school classes were let out so kids could watch the international competition.

"It was awesome," said Martin Moe, president of the Cordova Chamber of Commerce. "You know, these workers are part of our community for up to six months each year. This was such a great way to bring people together so that each one recognizes they are all part of our community."

"Wow, there was a mass of people around," Baker added. "We felt like we'd been dropped into the middle of some London soccer match with the fans singing and waving banners and shaking noise makers - it was pretty amazing." - More...
Thursday - September 10, 2009

Columns - Commentary

DAVE KIFFER: There's Always a Chance - Thank God, that aberrant summer weather has finally left our bioclime.

That endless transient blob of high pressure has finally been chased off by the pack of resident lows that really live here, day in and day out, every danged drizzly day of the year.

I was beginning to get worried there. I admit I was onboard with a generally dry April because we've always kinda snickered at that "April Showers" dribble.

And I've known a few nice Mays, because it's often a tease of a month that promises a "nice year" that June-July-August then invariably fails to deliver on. - More...
Thursday - September 10, 2009

DEROY MURDOCK: Obama care yet another Washington flop - As the healthcare reform debate roars on, Uncle Sam resembles a restless college senior who is flunking economics, finance, and management. Despite a report card full of Fs, he suddenly announces: "I want to go to medical school!"

Similarly, President Barack Obama stood before a joint session of Congress Wednesday night and re-embraced a government option for health insurance. As he explained, "sometimes government has to step in to help deliver" on the promise that "hard work and responsibility should be rewarded by some measure of security and fair play."

Alas, too often when Washington steps in, failing grades follow: - More...
Thursday - September 10, 2009

JAY AMBROSE: Obama's 'wrongheaded' health care speech - Dive in just about anyplace you like in President Barack Obama's health-care speech the other night, and you bump into something abrasively wrongheaded, so much so that the whole thing can almost be summed up by Rep. Joe Wilson's shout: "Lie!"

It was unquestionably out of line to do what the South Carolinian did, of course, as uncivil as when Democrats booed President George Bush during a State of the Union speech four years ago.

But wait, I am sorry, Bush surely deserved it and Democrats can do no wrong. Wilson, on the other hand, insulted mass-media hero Obama and will pay dearly while too few focus on the remark that inspired his ire. - More...
Thursday - September 10, 2009

DALE MCFEATTERS: Obama speech may save health care reform - President Obama's eloquent address to a joint session of Congress was one he should have made a lot sooner, before the health-care debate started to spiral out of control.

He was too aloof and hands off at the outset and distressingly slow in answering attacks and distortions, a mistake he vowed not to repeat. "Death panels," he said, are "a lie, plain and simple."

His forcefulness was intended to reassure wavering Democrats that he would fight for health care and the new level of detail in the speech indicated that he was willing to get his hands dirty in the sausage making of legislation.

He laid down several markers. Everyone would be required to have health insurance and, once in effect, that insurance must cover pre-existing conditions and could not be cancelled or watered down. There would be subsidies for those who cannot afford insurance to purchase coverage on an exchange. - More...
Thursday - September 10, 2009 http://www.sitnews.us/Columns/0909/091009_dale_mcfeatters.html




Public Meetings & Info

Ketchikan




CLASSIFIEDS' CATEGORIES

Announcements and
Help Wanted
For Sale / Free Stuff
Garage Sales
Homes / Apts/ Property
Pets
Wanted
Lost & Found
Publish Your Ad

---


Commercial Ads

Front Page Archives
September 2009

| | | | | | | |
| --- | --- | --- | --- | --- | --- | --- |
| S | M | T | W | T | F | S |
| | 31 | 01 | 02 | 03 | 04 | 05 |
| 06 | 07 | 08 | 09 | 10 | 11 | 12 |
| 13 | 14 | 15 | 16 | 17 | 18 | 19 |
| 20 | 21 | 22 | 23 | 24 | 25 | 26 |
| 27 | 28 | 29 | 30 | | | |

Viewpoints
Opinions/Letters
Basic Rules

If you submit a letter and it is not published, please contact editor@sitnews.us or call 254-1948.

Time to say "Enough" By Zig Ziegler - There is a huge problem in Ketchikan that appears to be the undercurrent to much of the criminal activity, suicides and social problems we are experiencing. That problem is drugs, specifically, meth and oxycontin. I would be willing to wager that drug use is directly linked to so much of what our community has been facing over the past few years. Is Ketchikan alone in this? Certainly not. Is that an excuse for not taking on this problem head on? Absolutely not. - More...
Thursday PM - September 10, 2009

RE: Too many suicides and attempts By Kristenia Johnson - I am having a hard time believing that people in Ketchikan could solely blame a person for ending their own life.There are two (from what I understand) different suicides in a matter of a few months in Ketchikan and neither share two commonalities. - More...
Thursday PM - September 10, 2009

Kyle Palmer Had KIC insurance...but By Wayne Beaupre - Ketchikan Indian Corp has refused to cover Kyle Palmer, a 23 year member of Ketchikan Indian Corp because, they were not notified first. - More...
Thursday PM - September 10, 2009

They just don't get it By Jon Van Essen - I really find it hard to believe that the Ketchikan Gateway Borough Assembly feels the need to spend $55K to supposedly inform us voters all the details on why we need a new community pool. - More...
Thursday PM - September 10, 2009

My Roof Thanks You! By Shauna Lee - I recently wrote a letter to Sitnews regarding my leaking roof and asked for ideas. I must say, Ketchikan didn't fail me. I had three phone calls and numerous letters with offers to help. I couldn't even get to them all so please know that to every one of you that called and wrote, I thank you so much!! - More...
Thursday PM - September 10, 2009

Sea Otters By Mike Moyer - In response to Mr. Jean Bland's letter to me concerning the truth about Sea Otters, I can only say that if there are no shellfish around Craig, Klawock, or Hydaburg now, then how did people survive in the old days there before the Russians wiped out the Sea Otters? - More...
Thursday PM - September 10, 2009

RE: Memorial Fund By Lisa McClould - Regarding the request from Deborah Harney, a child is a gift from God. - More...
Thursday PM - September 10, 2009

Obama Attempts School Intrusion By Donald A. Moskowitz - President Obama continues to hover over us like "Big Brother". Tuesday, September 8, 2009 his targeted audience was our impressionable school children. - More...
Thursday PM - September 10, 2009

Public nuisance By Harry Howard - I have lived in Ketchikan for a little over a year now. One thing I can say is that this town is full of unusual people, but I quickly felt at home and fit right in. I love the ability to walk everywhere, and do so many things outside while being close to home. I try to encompass my son in everything that I do, and while doing so I teach him good morals, ethics, and respect for himself and others. I am military and since joining I represent my service well at all times. I have lived in 3 major cities, and Ketchikan children stand out from any place I have lived in. - More...
Tuesday - September 08, 2009

Logjam: Give Peace a Chance By Lindsey Ketchel - The Tongass is the foundation of Southeast Alaska's culture, communities and economy, so we owe it to our fellow and future Southeast Alaskans to work together to keep all three thriving. - More...
Tuesday - September 08, 2009

Lost Priorities at UAS Ketchikan Campus By Robert Warner - The SITNEWS article of August 31, 2009 describing the hiring of a new college humanities faculty member sadly reflects the lost priorities of UAS Ketchikan Campus. With high unemployment and few opportunities for young people in our community, one would think that UAS Ketchikan would focus most funding and programs on training that helps students learn essential skills related to work and employment. Instead, the school seems to drift aimlessly into an arty dreamland called "the humanities." - More...
Tuesday - September 08, 2009

Memorial Fund By Deborah Harney - Every mother loves her son, and as far as I know, only one mother in history had a perfect, blameless one. That being said, I hope that any funds generated by the Jared Azure Memorial Fund will be donated to Kyle Palmer to help pay his medical bills as he recovers in intensive care with no insurance.
- More...
Tuesday - September 08, 2009

Don Ross: Correction By Doug Barry - I wrote a note about Don Ross last week where I inadvertently said I was a passenger of his on a harrowing flight when he flew for Webber Air. I meant Ketchikan Air Service, which he owned with Mike Salazar and others. - More...
Tuesday - September 08, 2009

Health Care Reform We Can All Live With By Alan Emmert - "All Americans should have a health insurance plan that they can afford, own, and keep - that government can never take over or take away. No American should be forced into a government-run system that limits their choices and rations their care." - Senator Jim DeMint - More...
Tuesday - September 08, 2009

Too many suicides and attempts By Mykayla Martin - I know grief can be hard and sometimes you need someone to blame for such a tragedy but the only person responsible for a suicide is the person hurting them self. I feel this is the easy way out. There is always another or better option. Our community is so close and knowing the impact some of these kids had on it, they should have more than enough people to turn to for help and guidance, before resulting in death. You can't blame anyone other than the one hurting themselves. - More...
Tuesday - September 08, 2009

Recreation Center By Inge Kummant - As the bad weather approaches, it is necessary once again for our young people to find safe and interesting indoor activities. - More...
Tuesday - September 08, 2009

Sea Otters By Jean Bland - The Fish and Game planted Sea Otters on the south end of Hydaburg, out where we got our Abalone, Crab, Clams and other shell fish. We always got enough shell fish for the winter's supply, Now you go out there and there are NO SHELL FISH left out there. - More...
Tuesday - September 08, 2009

Disappointed with Russia By Mark N. Katz - Russians, we know, have a long list of grievances against the West in general and America in particular. NATO expansion, intervention against Serbia, recognition of Kosovo, the plan to deploy an American ballistic missile defense system in Eastern Europe, and criticism of Russia for going to war with Georgia are just some of them. But has it ever occurred to Russians that Westerners - especially those who hoped for friendly relations with Russia after the Cold War - might be disappointed in Russia? Well, we are. And there are several reasons why. - More...
Tuesday - September 08, 2009

More Letters/Viewpoints
Webmail your letter or
Email Your Letter To: editor@sitnews.us

---

E-mail your news tips, news
releases & photos to:
editor@sitnews.us

SitNews
Stories in the News
©1999 - 2009
Ketchikan, Alaska

M.C. Kauffman, Webmaster/Editor,
Graphic Designer & Publisher
editor@sitnews.us
907 254 1948

In Memory of SitNews' first editor,
Richard (Dick) Kauffman
1932-2007

Locally owned & operated.
Online since 1999

Articles & photographs that appear in SitNews may be protected by copyright and may not be reprinted or redistributed without written permission from and payment of required fees to the proper sources.