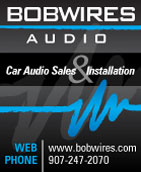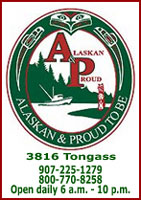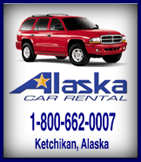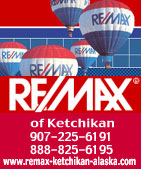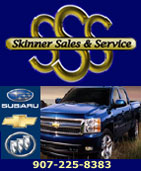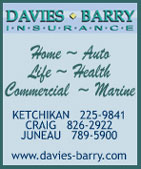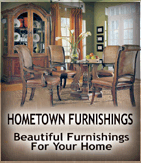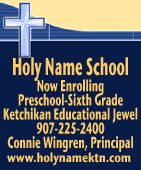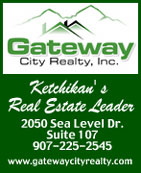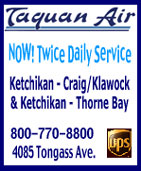 Contact


Call 254-1948


Webmail Letters


News Tips


Search Sitnews


Copyright Info


Archives
Today's News


Alaska


Ketchikan


Top Stories


U.S. News


U.S. Politics


Stock Watch


Personal Finance


Science News


US Education News


Parenting News


Seniors News


Medical News


Health News


Fitness


Offbeat News


Online Auction News


Today In History


Product Recalls


Obituaries
Quick News Search


Alaska


Ketchikan


SE Alaska


Alaska News Links
Columns - Articles


Dave Kiffer


Fish Factor


Chemical Eye On...


Parnassus Reviews


George Pasley


More Columnists
Historical Ketchikan


June Allen


Dave Kiffer


Louise B. Harrington
Ketchikan Arts & Events


Ketchikan Museums


KTN Public Library


Parks & Recreation


Chamber
Ketchikan Recognition

BBBS Match of the Month
Lifestyles


Home & Garden


Food & Drink


Arts & Culture


Book Reviews


Movie Reviews


Celebrity Gossip
On the Web


Cool Sites


Webmaster Tips


Virus Warnings
Sports


Ketchikan Links


Top Sports News
Public Records


FAA Accident Reports


NTSB Accident Reports


Court Calendar


Court Records Search


Wanted: Absconders


Sex Offender Reg.


Public Notices
Weather, Webcams


Today's Forecast


KTN Weather Data


AK Weather Map


Ketchikan Webcam


SE AK Webcams


Alaska Webcams


AK Earthquakes


Earthquakes
TV Guide


Ketchikan
Ketchikan Phone Book


Yellow Pages


White Pages
Government Links


Local Government


State & National


September 03, 2009
Thursday



Waterfront
Ketchikan's waterfront as viewed from Bostwick Road recently.
Front Page Photo by CARYL DENSLEY

Ketchikan: Ketchikan Man Allegedly Commits Suicide After Shooting - One man is dead and another injured after a suicide/ attempted murder incident Tuesday morning. Ketchikan Police Chief Edward Talik stated in a news release that Ketchikan Police Officers responded to a call at 8:31 am for a shooting at 520 Main Street.

Talik stated in the release that when officers arrived, they observed one deceased male in the residence and another male suffering from an apparent gunshot wound. The Ketchikan Fire Department responded and transported the injured man to Ketchikan General Hospital where he was later flown to Seattle for emergency treatment.

Deceased is Jared Azure a 21-year-old Ketchikan man. The victim and injured man was identified as Kyle Palmer, a 23-year-old Ketchikan man. - More...
Thursday - September 03, 2009

Ketchikan: Tongass Supervisor reaffirms decision on Logjam after meeting with appellants - Tongass National Forest Supervisor Forrest Cole last week met with appellants of the Logjam timber sale in an effort to find common ground on the sale.

In June, Cole signed the Record of Decision and Final Environmental Impact Statement for the project, located on the Thorne Bay Ranger District, Prince of Wales Island. He selected Alternative 5, authorizing the harvest of 73 million board feet (mmbf) of timber over the course of several years.

Local and national conservation groups appealed the project in July, and asked the Forest Service to consider a Conservation Alternative (CA) they had authored, which would cut the allowed harvest for the sale in half. - More...
Tuesday - September 01, 2009

Ketchikan: Transportation Dept. Releases 2010-2013 Draft STIP for Public Comment - The Department of Transportation and Public Facilities (DOT&PF) has released the draft version of the 2010-2013 Statewide Transportation Improvement Program (STIP).

One particular project in the draft STIP will reconstruct the North Tongass highway in Ketchikan for approximately two miles to provide a paved width of 36 feet from the first junction with D-1 Loop Road (Lighthouse Grocery area) to Whipple Creek Bridge. The current pavement rating on this section of the North Tongass Highway D1 to Whipple Creek is "poor". This roadway work will exclude the 0.2 mile section from the second junction with D-1 Loop (Mud Bight area) to Lighthouse Grocery which will be addressed in a later project.

Another project proposed for funding in the STIP is the Alaska Class Ferry. This project will design and construct an efficient and environmentally responsible vessel to meet the future needs of the Alaska Marine Highway System.- More...
Monday - August 31, 2009

Ketchikan: KETCHIKAN MAN CONVICTED BY FEDERAL JURY OF DRUG TRAFFICKING - United States Attorney Karen L. Loeffler announced Friday that after deliberating for approximately four hours, a federal jury in Anchorage found Eulogio F. Seludo, of Ketchikan, Alaska, guilty of conspiracy to distribute methamphetamine, five counts of distributing methamphetamine, one count of attempted possession with intent to possess methamphetamine, and one count of possessing methamphetamine with intent to distribute.

Seludo, age 53, was tried before United States District Court Judge Ralph R. Beistline.

According to Assistant United States Attorney Aunnie Steward, who prosecuted the case, the evidence presented at trial established that Seludo trafficked in methamphetamine from sometime in late 2006, to April 2008. The defendant, together with his co-conspirators, shipped methamphetamine to Ketchikan through the U.S. Postal Service, and also bought it from other methamphetamine dealers in Ketchikan, and sold it in Ketchikan. - More...
Monday - August 31, 2009

Ketchikan: UAS Ketchikan Announces New Humanities Faculty Member - Teague Whalen, UAS Ketchikan's new Assistant Professor of English and Communication, recently moved here from Marquette, Michigan, where he was a teaching fellow and received his Masters of Fine Art (M.F.A.) in creative writing. In the past, he has taught English at North Central Michigan College and in the University of Michigan's New England Literature Program. Currently, he is teaching three sections of COMM 111, Fundamentals of Oral Communication, online this fall and is also a writing tutor in the campus Learning Center. In upcoming semesters, he will be teaching composition, creative writing, and literature as well. Teague is also a performing singer, songwriter, guitar player, writes fiction, non-fiction and poetry; and he is an avid outdoorsman. - More...
Monday - August 31, 2009

Fish Factor: Danger posed to fisheries in Southeast by sea otters By LAINE WELCH - Several things pose dangers to various fisheries in Alaska, but there is one big threat in the Panhandle that is seldom mentioned: sea otters.

Sea otters in Southeast Alaska were hunted almost to extinction by Russian fur traders in the 18th and 19th centuries, and estimates peg the population at just 2,000 in 1911. Sea otters were re-introduced to the region by ADF&G in the 1960s; within a decade their numbers reached 160,000 animals, and otter counts have grown exponentially ever since.

Sea otters can grow larger than four feet and weigh up to 90 pounds. They are voracious feeders and eat 25% of their body weight each day. Sea otters are blamed in part for the collapse of the lucrative abalone fishery, which ended in 1995.

"It is clear that abalone cannot co-exist in commercial quantities with sea otters," said a 1999 fishery report to the state Board of Fisheries.

Now, their appetites are starting to take a bite out of other commercially important species.

"We've closed many fisheries now - sea cucumbers, urchins, and just this last year we closed the first geoduck fishery due to presumed sea otter predation," said Zac Hoyt, a diver and research biologist at ADF&G in Petersburg. - More...
Monday - August 31, 2009

National: Facts are first casualty in health-care debate By JOE GAROFOLI - egislation in Congress have heard that it will "ration" care to the nation's oldest citizens and hike premiums "95 percent."

Or that Republican voters "might be discriminated against for medical treatment in a Democrat-imposed health-care rationing system." President Obama, meanwhile, has said don't worry, the plan "will be paid for."

Such statements, made in what analysts say is likely to be one of the most expensive issue-oriented campaigns ever, are misleading -- if not flat-out wrong.

More than $67 million has been spent on TV advertising on the health-care debate so far this year, according to Campaign Media Analysis Group, which analyzes TV political advertising, and more misinformation and nastiness is expected when Congress returns next week.

"Definitely, the debate is going to ratchet up," said Keith Appell, a spokesman for the group Conservatives for Patients' Rights, which plans to spend $20 million against the Democrats' health-care plans. - More...
Monday - August 31, 2009

Health - Fitness: Is death knocking at your door? Check odds on the Web By MICHAEL A. FUOCO - The Internet is full of information, oddities, porn and, now, thanks to a Web site developed by researchers and students at Carnegie Mellon University, a way for users to determine their chances of dying within the next year.

The Web site officially unveiled Thursday -- www.DeathRiskRankings.com -- was immediately so popular it quickly recorded 3 million hits and temporarily shut down for two hours because of server problems.

"One of our tag lines is 'Death has never been so much fun,' " said Paul Fischbeck, site developer and professor of social and decision sciences, engineering and public policy at CMU.

"I study risk -- financial, environmental, health and safety, I've done all of those things," Fischbeck explained. "One of the biggest risks we have is dying, it's always hanging over us. When you look at death statistics, there's infant mortality and life expectancy. There's not a lot in between.

"If you really wanted to know the statistics for you personally that you might die next year, you'd have a hard time trying to find it. We wanted to develop a site to allow you to do that." - More....
Monday - August 31, 2009

Columns - Commentary

DAVE KIFFER: We're Off On The Road To Alaska's Capital! - No, not Juneau, but the capital in waiting, Willow.

What it is waiting for? I'm so glad you asked.

It is waiting for that tipping point in the future when 51 percent of the people in Alaska have finally been "asleep at the wheel" enough (see penultimate paragraph below) to approve the $1 billion plus cost of building a capital that is truly in the middle of nowhere.

A brief history is in order. In 1976, when Alaska Pipeline construction peaked and Alaska's IQ (idiot quotient) topped 50 percent, voters approved moving the capital to Willow to make it more accessible to the "majority" of the residents of the state.

Willow was picked primarily because the folks in Los Anchorage - who really wanted the capital to themselves - felt that they needed to pay lip service to their friends in Squarebanks and pretend that a new capital - located between the two, but actually lot closer to Anchorage - should be built in a brand new city.

Voters (or at least all those folks from Oklahoma and Texas who were pretending to be permanent) agreed. But when it came to actually spending the money to carve Alaska's Brasilia out of the mosquito infested swamp in 1982, voters said "wait just a darned cotton picking minute."

Since then there remains lots of talk about moving the capital. But when it comes to talk about Willow, not so much. - More...
Monday - August 31, 2009




Public Meetings & Info

Ketchikan




CLASSIFIEDS' CATEGORIES

Announcements and
Help Wanted
For Sale / Free Stuff
Garage Sales
Homes / Apts/ Property
Pets
Wanted
Lost & Found
Publish Your Ad

---


Commercial Ads

Front Page Archives
September 2009

| | | | | | | |
| --- | --- | --- | --- | --- | --- | --- |
| S | M | T | W | T | F | S |
| | 31 | 01 | 02 | 03 | 04 | 05 |
| 06 | 07 | 08 | 09 | 10 | 11 | 12 |
| 13 | 14 | 15 | 16 | 17 | 18 | 19 |
| 20 | 21 | 22 | 23 | 24 | 25 | 26 |
| 27 | 28 | 29 | 30 | | | |

Viewpoints
Opinions/Letters
Basic Rules

If you submit a letter and it is not published, please contact editor@sitnews.us or call 254-1948.

GUARDIAN FLIGHT: GOOD FOR THE COMMUNITY OR CARPET BAGGERS? By Matthew Rielly - This letter is in response to the article in the Ketchikan Daily News, dated August 8-9, titled "Medevac up, insurance, too".

First, I should disclose that I am employed by Guardian Flight. I am not an official spokesman for the company. I am writing as a concerned citizen to help educate the community by refuting confusing and biased information presented in the aforementioned article. I have lived in Southeast Alaska for 20 years and consider myself a local. - More...
Thursday - September 03, 2009

And my question will always be.... By Nancy Doherty - Thank you so much for publishing a letter I was lucky enough to find on my computer that spoke and questioned some of the news that has been in the papers regarding Patrick Doherty. - More...
Thursday - September 03, 2009

Hurtful unnecessary article By Sandra "Sunny" Holland - I was appalled when I read the article in the paper written by reporter Tom Miller this past weekend titled "Teen Charged With Theft". I saw absolutely no redeeming social value in the article. What that article did was to remind lots of folks about a terrible loss and tragedy. - More...
Thursday - September 03, 2009

Sea Otters Part of Natural Balance By Mike Moyer - In a recent article by Laine Welch on Sea Otters an attempt is made to vilify Sea Otters as pests of the sea. It should be noted that due to the unregulated over harvesting of these mammals what we now look at in Southeast Alaska as our view of a natural marine ecosystem is far from that. Sea Otters were part of the natural balance between the urchin populations which they feed upon, and the kelp forests which are fed upon by the urchins. - More...
Thursday - September 03, 2009

Show me the money Governor By Rep. John Harris - It's hard to believe it was barely a year ago when the legislature voted to suspend the state's eight-cent-per-gallon tax on gasoline. Our new Governor Sean Parnell is now calling to continue the tax holiday past September 1, 2009. If he seriously wants to make it happen, he has the constitutional authority to call the legislature into special session at any time. - More...
Thursday - September 03, 2009

Special Election for U.S. Senator By Joe Armstrong - As a citizen of the small harbor community of Scituate, MA (pop. 17,000), I am impressed that your own harbor community appears more aware of the threat to the tradition of fair elections evidenced by Governor Patrick's proposed change in our electoral laws than most locals do in the BayState. Not two hours ago, I met personally with my local State Representative, a Democrat, to express my objection to the Governor's proposal to change the electoral laws existing since 2004 in regard to how a Senate seat is filled in the case of a mid-term vacancy. - More...
Thursday - September 03, 2009

Roof Leak By Pete Lapinski - This is an answer to the roof problem Shauna is having. Replace the whole roof. Unfortunatley roof leaks are unpredictable. A patch is no good. I have replaced shingles and plywood and the roof still leaked. Like she said it could be 20 or more feet away -- rain and wind driven? - More...
Thursday - September 03, 2009

Health care hysteria By R.K. Rice - Despite the massive disinformation blitz by the pharmaceutical and insurance companies most of us would like to see major changes in our health care system. - More...
Thursday - September 03, 2009

RE: FACT OR FICTION By Kelli Peura - First of all, Mitchell and Patrick have been close friends since they met at Whitecliff school back in the mid 1990's. They were true "bros" as Pat would say. And we considered Pat as a member of our famliy because of all the time he had spent at our house over the years. Whether it was the time camping out on our boat, or just camping out at our house. So this friendship wasn't conjured up out of convenience for this particular crime. - More...
Tuesday - September 01, 2009

Crab By Jeff Kemp - In regard to Mr. Beck's letter today ... we too in the Juneau area have experienced fewer numbers and smaller male Dungeness crab in recent years. Funter Bay is all but fished out as is Swanson Harbor. Taku Harbor and Windham Bay are other examples of poor Dungeness numbers. - More...
Tuesday - September 01, 2009

Good Times Law: U.S. HR 1475 By Joyce L Baldwin - This bill is an attempt to shorten the sentences of prison inmates who serve their time without problems and earn credit to shorten their sentences. Not everyone knows about this law unless you have relatives who are serving time, or who are in a criminal justice or law enforcement. - More...
Tuesday - September 01, 2009

Massachusetts Political Shenanigans By Donald A. Moskowitz - In 2004, Senator Edward Kennedy asked the Massachusetts political leadership to change the law that allowed the governor to appoint an interim Senator, because Governor Romney would have appointed a Republican if Senator Kerry won the Presidency. The politicians changed the law to require a special election within five months of a vacancy. - More...
Tuesday - September 01, 2009

Summer Commercial Crab Season By John A. Beck - I recently went crabbing up the Carrol Inlet and was amazed at the lack of crab after the commercial crab season. I also was amazed how few crab were just under the legal limit. I would say it was one third the take in the same areas compared to past years. - More...
Monday - August 31, 2009

FACT OR FICTION, OR CITY POLITICS? by Ken Bylund - The story, "Teen charged with theft", on A-2 of the weekend edition of the Ketchikan Daily News, was at best a weighty psychological slant designed to put words in the mouth of Patrick Doherty... to ensure he looks guilty? All pulled out of "the complaint". Was on the grand jury earlier this year, and respect the DAs, the citizens who served, and our humanly imperfect process... but this article has built a prejudicial case against a 19 year old boy who can't challenge his alleged accomplice, or the authorities. - More...
Monday - August 31, 2009

Remembering Don Ross By Doug Barry - The picture on the Sitnews front page of floatplanes-in-formation honoring Ketchikan bush pilot Don Ross brought back an instant memory of a time when I believe Don's exceptional experience and skill saved four souls. - More...
Monday - August 31, 2009

Thank you letter to donors and volunteers on the trail By Alethea Johnson - Ketchikan Outdoor Trails and Recreation Coalition (KORTC) volunteers had two productive work parties on the trail from Point Higgins School to Coast Guard Beach over the weekend of August 22-23 thanks to generous donations from several individuals and businesses in the community: - More...
Monday - august 31, 2009

Help Me Solve A Mystery Ketchikan! By Shauna Lee - Any homeowner in Ketchikan can tell you that the older homes have interesting construction, at best. I own a home which is on the historic registry, it overlooks the dock 4 area of downtown, and I couldn't love it anymore than if I'd built it with my own two hands. I have done what I can over my 10 years of ownership to help preserve it, restore it, and give it the loving care that a single income can afford. - More...
Monday - August 31, 2009

Public or Private Health Care? By Peter H. Jensen - Ladies and Gentlemen: Image yourself with the desperate urge to relieve yourself, where do you go? Would you rather use your private bathroom, in the privacy of your own home, or would you rather make the most of the nearest public restroom where privacy, access control, and congenial sundries may be none existent? - More...
Monday - August 31, 2009

More Letters/Viewpoints
Webmail your letter or
Email Your Letter To: editor@sitnews.us

---

E-mail your news tips, news
releases & photos to:
editor@sitnews.us

SitNews
Stories in the News
©1999 - 2009
Ketchikan, Alaska

M.C. Kauffman, Webmaster/Editor,
Graphic Designer & Publisher
editor@sitnews.us
907 254 1948

In Memory of SitNews' first editor,
Richard (Dick) Kauffman
1932-2007

Locally owned & operated.
Online since 1999

Articles & photographs that appear in SitNews may be protected by copyright and may not be reprinted or redistributed without written permission from and payment of required fees to the proper sources.