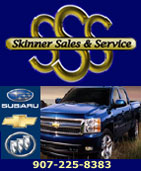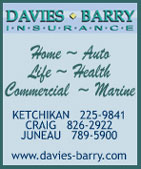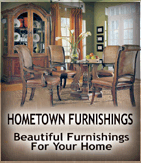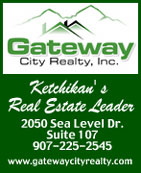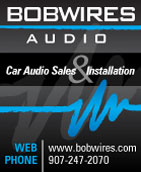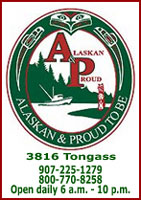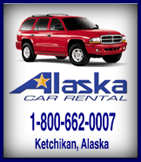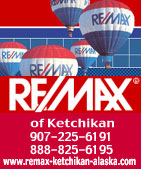 Contact


Call 617-9696


Webmail Letters


News Tips


Search Sitnews


Copyright Info


Archives
Today's News


Alaska


Ketchikan


Top Stories


U.S. News


U.S. Politics


Stock Watch


Personal Finance


Science News


US Education News


Parenting News


Seniors News


Medical News


Health News


Fitness


Offbeat News


Online Auction News


Today In History


Product Recalls


Obituaries
Quick News Search


Alaska


Ketchikan


SE Alaska


Alaska News Links
Columns - Articles


Dave Kiffer


Fish Factor


Chemical Eye On...


Parnassus Reviews


George Pasley


More Columnists
Historical Ketchikan


June Allen


Dave Kiffer


Louise B. Harrington
Ketchikan Arts & Events


Ketchikan Arts


Ketchikan Museums


KTN Public Library


Parks & Recreation
Ketchikan Recognition


BBBS Matches
Lifestyles


Home & Garden


Food & Drink


Arts & Culture


Book Reviews


Movie Reviews


Celebrity Gossip
On the Web


Cool Sites


Webmaster Tips


Virus Warnings
Sports


Ketchikan Links


Top Sports News
Public Records


FAA Accident Reports


NTSB Accident Reports


Court Calendar


Court Records Search


Wanted: Absconders


Sex Offender Reg.


Public Notices
Weather, Webcams


Today's Forecast


KTN Weather Data


AK Weather Map


Ketchikan Webcam


SE AK Webcams


Alaska Webcams


AK Earthquakes


Earthquakes
TV Guide


Ketchikan
Ketchikan Phone Book


Yellow Pages


White Pages
Government Links


Local Government


State & National


Tuesday
October 13, 2009



Ketchikan Creek
Front Page Photo by MIKE GATES

Ketchikan: Allegations of Possible Electioneering at Mike Smithers Pool Investigated - An investigation was initiated after Borough Manager Dan Bockhorst received information last week from two Ketchikan Borough Assembly Members reporting that they had been contacted by constituents expressing concerns that Borough employees had engaged in promoting the passage of Proposition No. 2 during work hours at Borough facilities. Proposition Number 2 was a proposition approved by the voters on October 6th authorizing $23.5 million in general obligation bonds for an Aquatic Center.

According to a memo from Dan Bockhorst to the Borough Mayor and Assembly, specifically, it was alleged that Borough Parks and Recreation Department employees were handing out yard signs and pamphlets promoting Proposition No. 2, and were also calling individuals from Borough facilities to invite them to post signs promoting Proposition Number 2.

Bockhorst wrote in his October 9th memo that the allegations are serious and that a thorough and credible investigation of the matter is being undertaken. As of Friday, Borough staff have spent more than 60 hours investigating the allegations. Bockhorst noted that that figure does not include time spent by the Borough Attorney, Borough Clerk, or by him.

Based on the investigation completed as of October 9th, Bockhorst reported that during a five-day period from Friday, October 2, through Tuesday, October 6, security cameras at the borough operated Mike Smithers pool facility showed what appeared to be 27 brief intervals during which employees of the Borough Parks and Recreation Department displayed, handled, or distributed materials promoting Proposition Number 2 at the pool facility while on Borough time. The investigation also revealed that "on a couple of occasions, the Borough phone was used" to invite people to post signs.

According to Ketchikan Gateway Borough Code Section 5.37.210(h), "No employee may request or permit the use of borough vehicles, equipment, materials or property for a non-borough purpose, including but not limited to private financial gain, unless that use is available to the general public on the same terms or unless specifically authorized by the borough manager."

Ketchikan Gateway Borough Code Section 5.37.210(i) states, "Employees may not take an active part in a political campaign or other matter to be brought before the voters when on duty. Nothing herein shall be construed as preventing employees for exercising their voting franchise, contributing to a campaign or candidate of their choice or expressing their political views when not on duty or otherwise conspicuously representing the borough."

In his October 9th memo to the Borough Mayor and Assembly Members Bockhorst wrote, "At this point, there seems to be evidence that half of the ten employees engaged in a single apparent inappropriate act. At the other end of the spectrum, one employee engaged in what appears to be nine apparent inappropriate actions while another seems to have engaged in ten such actions." - More...
Tuesday - October 13, 2009

Ketchikan: MAN FOUND GUILTY BY FEDERAL JURY OF CONSPIRING TO DISTRIBUTE METHAMPHETAMINE IN KETCHIKAN FACES MANDATORY 20-YEAR SENTENCE - United States Attorney Karen L. Loeffler announced that on October 8, 2009, after deliberating for approximately two hours, a federal jury in Anchorage found Ramon L. Hueso, of Seattle, Washington, guilty of conspiracy to distribute methamphetamine.

Hueso, age 27, was tried before Chief United States District Court Judge Ralph R. Beistline.

According to Assistant United States Attorney Aunnie Steward, who prosecuted the case, the evidence presented at trial established that Hueso acted as a source of methamphetamine for his accomplices from sometime in 2007, to May 2008. The defendant, together with his accomplices, conspired to send approximately 22 ounces of methamphetamine to Ketchikan, Alaska by courier to be sold on the streets of Ketchikan. The value of the methamphetamine in Ketchikan was approximately $56,000. - More...
Tuesday - October 13, 2009

Petersburg: Forest Service releases Central Kupreanof FEIS - The U.S. Forest Service has released the Final Environmental Impact Statement (FEIS) for the Central Kupreanof timber harvest project on October 8th. The project area is located on central Kupreanof Island off the Kake road system, within the Petersburg Ranger District on the Tongass National Forest.

The Final EIS is being released without an accompanying Record of Decision (ROD) in light of the U.S. Department of Agriculture Secretary's memorandum dated May 28, 2009, which stated the Secretary reserved decision-making authority over construction and reconstruction of roads and the cutting, sale or removal of timber in Inventoried Roadless Areas (IRA). The intent of the memorandum is to ensure the careful consideration of activities in IRAs while a long term roadless policy is developed.

The FEIS analyzes three action alternatives for harvesting timber, including an alternative that does not propose harvest or road building in IRAs, and one no-action alternative. Under the alternatives that involved IRAs, less than 0.1 percent to 1.5 percent of the combined roadless area would be affected.

Timber harvest under the action alternatives ranges from 28.2 to 70.2 million board feet (mmbf). Alternative 3 has been identified as the Preferred Alternative. It proposes harvest of 70.2 mmbf, 25 miles of new road construction, 9 miles of reconstruction and 6 miles of temporary road.

Since the announcement of the release of the Final Environmental Impact Statement (FEIS) for the Central Kupreanof timber harvest project, the Forest Service has received questions regarding the procedural situation for Project on the Tongass National Forest in Alaska. The Final Environmental Impact Statement released last Thursday is NOT a decision document. It is the environmental analysis of the project.

"We will be reviewing the FEIS and the range of alternatives presented as part of that analysis," said Forest Service Chief Tom Tidwell. "Our decision, when it is made, will be the alternative which best accelerates transition from old growth to young growth harvest on the Tongass to achieve restoration objectives, provide jobs and economic activity. Our decision will thoroughly address the environmental aspects of the project, including protection of roadless values." - More....
Tuesday - October 13, 2009

Arts & Entertainment

Ketchikan: Arts & Entertainment - This week in Ketchikan Family Night at the Library is scheduled. The Association for the Education of Young Children (AEYC) and the public library present another family night starting at 5:30pm on Thursday, October 15th. Come to the Library for food, fun and free books. Space is limited so free tickets must be picked up in advance. The theme this month is "Saving Money for the Future and A Million Pennies" with guest speaker Susan Fisher, CEO of the Tongass Federal Credit Union and friends. Call 225-0370 for more information.

Northern Lights; Lighthouses of Alaska Exhibit. The fall exhibit at the Tongass Historical Museum introduces audiences to the romance, intrigue, significance, and history of Alaska's famed lighthouses and light stations. Vintage and contemporary photographs, along with lighthouse and maritime related artifacts and memorabilia, will highlight each of the eleven historic lighthouses still operating in Alaska, as well as seven lighthouses no longer in operation. Students of all ages will enjoy learning about the history and operation of Alaska's lighthouses. See it on display from October 16- November 15! Northern Lights also acts as a springboard for introducing students to a variety of maritime concepts involving mathematics, navigation geography, creative writing, and artistic/visual skills. Hands-on educational programs are available to suit a variety of ages and interests. Students can participate in several programs including "What is a Lighthouse?," "The Language of Lights," "Chart Tactics," "Knot Know-How." Schedule tours and educational programs by contacting Lacey Gilbo at 225-5900, or e-mail laceyg@city.ketchikan.ak.us , or website: www.ketchikanmuseums.com - More...
Tuesday - October 13, 2009

Columns - Commentary

TOM PURCELL: Driven to Distraction - "It wasn't my fault. I glanced at my text message for only a second when the car in front of me hit me."

"How could the car in front of you hit you?"

"The idiot stopped to let a dog cross the street -- and dented my front bumper with his rear bumper. Yet the cops wrote me up for texting while driving!"

"You speak of a spate of new distracted-driver laws that are emerging across America. The problem has become so pervasive, the federal government conducted a National Distracted Drivers Summit a few weeks ago."

"A summit for distracted driving?"

"Yes, and with good reason. Last year, some 6,000 people were killed -- and 515,000 injured -- because of accidents caused by distracted drivers."

"Really?"

"The fact is people are not good at multitasking while driving. Carnegie Mellon University found that talking on a cell phone reduces activity in the brain's parietal lobe by 37 percent -- which means you're less able to focus on driving."

"You want to reduce activity in the parietal lobe, try driving while the wife keeps telling you which way to turn." - More...
Tuesday - October 13, 2009




Public Meetings & Info

Ketchikan




CLASSIFIEDS' CATEGORIES

Announcements and
Help Wanted
For Sale / Free Stuff
Garage Sales
Homes / Apts/ Property
Pets
Wanted
Lost & Found
Publish Your Ad

---


Commercial Ads

Front Page Archives
Sept. Oct. 2009

| | | | | | | |
| --- | --- | --- | --- | --- | --- | --- |
| S | M | T | W | T | F | S |
| | 31 | 01 | 02 | 03 | 04 | 05 |
| 06 | 07 | 08 | 09 | 10 | 11 | 12 |
| 13 | 14 | 15 | 16 | 17 | 18 | 19 |
| 20 | 21 | 22 | 23 | 24 | 25 | 26 |
| 27 | 28 | 29 | 30 | 01 | 02 | 03 |
| 04 | 05 | 06 | 07 | 08 | 09 | 10 |
| 11 | 12 | 13 | | | | |

Viewpoints
Opinions/Letters
Basic Rules

Questions, please contact the editor at editor@sitnews.us or call 617-9696.

LAWYERS AND MEANINGFUL HEALTH CARE REFORM By Andy Rauwolf - Thirty years ago my family doctor explained to me that one of the biggest reasons he had to charge so much for his services was because of the high cost of his malpractice insurance. Since that time this problem has only gotten worse. - More...
Tuesday - October 13, 2009

Noise Complaint? By Terri Wenger - Well today was a rough one and it's not over yet. We have had a car alarm going off for over 4 hours, and still going. There has been more than one complaint to the police department. A car alarm is loud and very irritating. Migraine Headache Style. But our police department can't do anything about it, why? I have a scanner and believe me the petty tattle telling that goes on and our police have to respond to is terrible in this town. This isn't petty, why can't you file a noise complaint on car alarms? Why do people use car alarms in this small town? - More...
Tuesday - October 13, 2009

Ridiculous policies By Holly Finley - Oh Lordy don't get me started on how ridiculous KIC's policies are, perhaps they should take some notes from the Native hospital in Anchorage where I've had the pleasure of being taken care of completely by the doctors and staff. - More...
Tuesday - October 13, 2009

High Costs & Judgmental Medicine By Charles Moon - I am so sad that Mr. Parks feels the way he does about his medical care. The fact that he is alive and able to write his opinions means the system worked for him. I am sure Mr. Parks has a family and friends that love him. There is no price that can be put on a human life. I could have been his nurse at KGH or on the ambulance that saved his life. - More...
Tuesday - October 13, 2009

Littering By Dustin Hofeling - To the person(s) who sees fit to throw their McDonald's wrappers out their window on Ketchikan Lakes Road every single day - shame on you! How can you be so disrespectful of other people's property, the land, and our city? - More...
Tuesday - October 13, 2009

Customer Service By Holly Finley - Poor and negligent customer service is on the rise. I understand we all have our days and your energy affects those around you, having said that, I'm not getting paid to shop at your store, however you are getting paid to provide a service. That is your purpose. If you are going to do a job, do it well. A smile and good manners goes a LONG way. - More...
Tuesday - October 13, 2009

More Letters/Viewpoints
Webmail your letter or
Email Your Letter To: editor@sitnews.us

---

E-mail your news tips, news
releases & photos to:
editor@sitnews.us

SitNews
Stories in the News
©1999 - 2009
Ketchikan, Alaska

M.C. Kauffman, Webmaster/Editor,
Graphic Designer & Publisher
editor@sitnews.us
907 254 1948

In Memory of SitNews' first editor,
Richard (Dick) Kauffman
1932-2007

Locally owned & operated.
Online since 1999

Articles & photographs that appear in SitNews may be protected by copyright and may not be reprinted or redistributed without written permission from and payment of required fees to the proper sources.