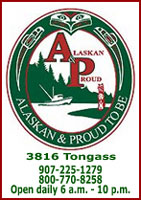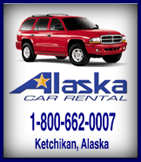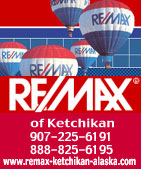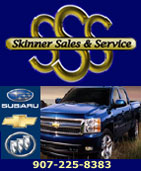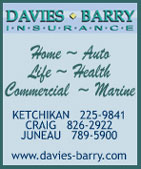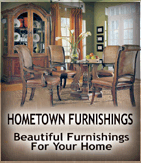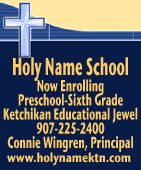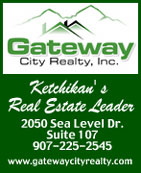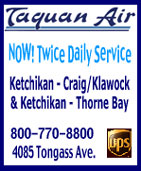 Contact


Call 254-1948


Webmail Letters


News Tips


Search Sitnews


Copyright Info


Archives
Today's News


Alaska


Ketchikan


Top Stories


U.S. News


U.S. Politics


Stock Watch


Personal Finance


Science News


US Education News


Parenting News


Seniors News


Medical News


Health News


Fitness


Offbeat News


Online Auction News


Today In History


Product Recalls


Obituaries
Quick News Search


Alaska


Ketchikan


SE Alaska


Alaska News Links
Columns - Articles


Dave Kiffer


Fish Factor


Chemical Eye On...


Parnassus Reviews


George Pasley


More Columnists
Historical Ketchikan


June Allen


Dave Kiffer


Louise B. Harrington
Ketchikan Arts & Events


Ketchikan Museums


KTN Public Library


Parks & Recreation


Chamber
Ketchikan Recognition

BBBS Match of the Month
Lifestyles


Home & Garden


Food & Drink


Arts & Culture


Book Reviews


Movie Reviews


Celebrity Gossip
On the Web


Cool Sites


Webmaster Tips


Virus Warnings
Sports


Ketchikan Links


Top Sports News
Public Records


FAA Accident Reports


NTSB Accident Reports


Court Calendar


Court Records Search


Wanted: Absconders


Sex Offender Reg.


Public Notices
Weather, Webcams


Today's Forecast


KTN Weather Data


AK Weather Map


Ketchikan Webcam


SE AK Webcams


Alaska Webcams


AK Earthquakes


Earthquakes
TV Guide


Ketchikan
Ketchikan Phone Book


Yellow Pages


White Pages
Government Links


Local Government


State & National


Tuesday
August 11, 2009



Cool Fishing
On a recent hot day, Paul Bermudez Jr. found a way to stay cool while fishing in Ketchikan Creek.
Front Page Photo By TERRI BERMUDEZ

Ketchikan: Graduation Rate Rises Statewide, Test scores flat in 2008-2009 school year; 50 Percent of Ketchikan Public School Meet Adequate Yearly Progress - In the school year 2008-2009, nearly six out of 10 Alaska public schools made adequate yearly progress under the federal No Child Left Behind Act, according to data released Friday by Alaska Education Commissioner Larry LeDoux.

The statewide graduation rate increased over the previous year by 3.2 percent to 65.8 percent. Of 505 schools, 281 schools -- or 55.6 percent -- made adequate yearly progress (AYP) in 2008-2009. That figure includes 39 schools that did not reach proficiency targets in the 2007-2008 school year but have sufficiently improved to meet the targets in 2008-2009. Another 12 schools that had struggled in the past have made adequate yearly progress for two consecutive years.

In the 2008-2009 school year, 7,995 students graduated from high school, a significant increase from 7,290 in 2004, despite declining enrollments from 131,622 students in 2004 to 128,380 students in 2009.

Fifty percent of Ketchikan's public school reportedly made adequate yearly progress. Of the ten public schools in Ketchikan, five Ketchikan schools made adequate yearly progress under the federal No Child Left Behind Act. They are Houghtaling Elementary, Ketchikan Charter School, Point Higgins Elementary, Schoenbar Middle School, Tongass School of Arts & Sciences. Five schools in Ketchikan did not make adequate yearly progress. Those not meeting adequate yearly progress are Fawn Mountain Elementary, Ketchikan Correspondence, Ketchikan High School, Ketchikan Regional Youth Facility and Revilla Jr/Sr High School. Detailed reports for all Ketchikan schools in reading, writing, and math results are available for download.

Schools must meet up to 31 targets, including among selected categories of students, to have made adequate yearly progress. In fact, statewide 84 percent of the schools met the language arts requirement for their student body as a whole; 85 percent met the math requirement; 97 percent met the requirement for participation in assessments; and 91 percent met the targets for attendance or graduation rate.

Statewide in 2008-2009, 79.5 percent of students scored proficient in reading, 75.9 percent in writing, and 68.6 percent in math. In comparison, the statewide scores for the 2007-2008 school year were 80 percent proficient in reading, 71.8 percent in writing, and 69.9 percent in math.

For Ketchikan in 2008-2009, 77.18 percent of students tested scored proficient in reading, writing & languages and 66.09 percent in math. The graduation rate for Ketchikan High School was reported as 78.9 percent. - More...
Tuesday - August 11, 2009

Ketchikan: Missing Hunter Found - The Coast Guard Cutter Liberty crew located the missing hunter in good condition, waving his arms on the northern shoreline in Bakewell Arm 30 miles east of Ketchikan on Sunday at 6:50 a.m.

The hunter was identified as Lt. Andrew Hoag, commanding officer of the Ketchikan-based Coast Guard Cutter Naushon, Hoag eft on a hunting trip with two friends and did not return to camp Friday night as expected. A fellow hunter departed the camp Saturday morning to reach an area where communications were possible and placed a Mayday call. The call was received by a vessel in the area and the call was reported to the Alaska State Troopers who notified the Coast Guard.

The Alaska State Troopers coordinated search efforts with Coast Guard and Ketchikan Volunteer Rescue Service for the missing Coast Guardsman who was reported missing after he did not return as planned to rejoin his friends from a hunting trip 30 miles east of Ketchikan in the vicinity of Wilson Arm Saturday at 1 p.m.

Hoag and two others were hunting at an elevation of 2,500 to 3,000 feet and last communicated around 2 p.m. Friday.

Several members of the Ketchikan Volunteer Rescue Service were transported by a Temsco helicopter from the Ketchikan area. The Coast Guard Cutter Liberty was diverted from a routine patrol. Once on scene they transported rescue workers to and from the search area as well as conductied comprehensive shore line searches. - More....
Tuesday - August 11, 2009

Prince of Wales: Breaking the Logjam on Logjam - On Monday, the Southeast Alaska Conservation Council, Audubon Alaska and the Alaska Wilderness League presented a collaborative Alaskan proposal for the Logjam timber sale in the Tongass National Forest to Regional Forester, Denny Bschor. The proposal balances the need for jobs, economic timber supply and healthy fish and wildlife populations on Prince of Wales Island.

"This proposal can get mills a mid-term supply of timber right away, and it protects critical habitat bridges for deer and other wildlife locals depend on," said Lindsey Ketchel, executive director of the Southeast Alaska Conservation Council.

To strike this balance, the proposal for timber, jobs and conservation keeps timber costs down by concentrating logging near existing roads, calls for fewer roads crossing salmon streams, and minimizes cutting in the most critical areas for wildlife.

"We understand the importance of these jobs and the importance of deer to local families," said Ketchel. "This balanced approach protects jobs now and contributes to more timber, more fish and more wildlife over the long term."

The proposal offers significant timber volume (over 30 million board feet) and protects critical links between blocks of high quality old-growth habitat around Sweetwater Lake between Sarkar and Honker Divide. Because of their location, these habitat bridges are essential to sustaining healthy deer and other wildlife populations up and down Prince of Wales Island.

"Science tells us the Sweetwater Lake area is one of the most important wildlife habitats on Prince of Wales Island and is a conservation priority for the entire Tongass," said Stan Senner, executive director of Audubon Alaska.- More...
Tuesday - August 11, 2009

Alaska: Legislature Completes Special Session; Confirms Lt. Gov. Campbell, Overrides Energy Money Veto - The Alaska State Senate on Monday completed its work in the Special Session of the Legislature, voting to confirm the Governor's line of succession, and to override a Governor's veto.

"While I would have preferred to avoid the need for this special session, I am pleased that the Legislature took care of the important business on its agenda today," said Senate President Gary Stevens (R-Kodiak). "I have known General Campbell for a long time, and we look forward to working with him in his new role as Lieutenant Governor."

The House and Senate called themselves into special session after former Governor Sarah Palin chose Lieutenant General Craig Campbell to succeed Lieutenant Governor (now Governor) Sean Parnell upon her resignation, although General Campbell had not been confirmed by the legislature, as is required by law. By a combined vote of 55 to 4, the legislature confirmed General Campbell in the line of succession. The vote means that General Campbell will officially take office as the State's Lieutenant Governor. Governor Parnell was sworn in to office on July 26th.

The Honorable Judge Charles T. Huguelet administered the oath of office to Campbell immediately following the vote.

"I would like to thank the Legislature for this afternoon's vote confirming me as lieutenant governor for the state of Alaska," Campbell said. "I am very honored to have this opportunity and look forward to serving Alaskans in this new and exciting role. In the coming months, it is imperative that we work together on economic development - jobs for Alaskans. As we advance the natural gas line, it is important that we also focus on providing in-state gas to Alaskans. This will be at the top of my priority list as I continue to serve Alaskans in this new position."

"Lieutenant Governor Campbell has served our state with distinction," Governor Sean Parnell said. "We share the same priorities for Alaska - strengthening our economy and our families. I look forward to working closely with the lieutenant governor to advance our state."

Lieutenant Governor Campbell recently served as the adjutant general for the state of Alaska and the commander of the Alaska National Guard and the commissioner of the Department of Military and Veterans Affairs. The lieutenant governor and his wife, Anne Marie, were married in 1972. After moving to Alaska, they built their home in Eagle River in 1983. They have two daughters and four grandchildren.

The Senate and the House also voted to override the former Governor's veto of $28.6 million in federal stimulus funds intended to encourage energy efficient homes and the development of alternative energy in Alaska. The action received 45 votes, giving it the support of three-quarters of the members of both houses, the number statutorily required to override a Governor's veto.

"With today's votes, Alaskans will have access to federal funds that will help address energy needs across the state," said Senator Stevens. "Alaskans, especially in rural areas of our state, have been suffering from extremely high energy costs, and we need to do all we can to encourage innovation and conservation." - More...
Tuesday - August 11, 2009




Public Meetings & Info

Ketchikan




CLASSIFIEDS' CATEGORIES

Announcements and
Help Wanted
For Sale / Free Stuff
Garage Sales
Homes / Apts/ Property
Pets
Wanted
Lost & Found
Publish Your Ad

---


Commercial Ads

Viewpoints
Opinions/Letters
Basic Rules

If you submit a letter and it is not published, please contact editor@sitnews.us or call 254-1948.

Please continue to be careful with fire By David Hull - The summer of 2009 has been a great one! Let's keep the memories pleasant ones. Please, be very careful with any type of fire. Whether you are camping out, having a day at the beach or just cleaning up around the yard, careless use of fire can spell disaster. North Tongass VFD has responded to several reports of controlled burns that had gotten out of hand. The department has also responded to a few beach fires where people had left a smoldering cooking fire and it flared up. We have been lucky this year as none of the fires caused any real damage. Many may remember the fire a few years ago near Point Higgins School. That fire costs several thousands of tax dollars to bring under control and put out. It will take a long hard rain to lessen the true fire danger. We know it's coming, we just need to be patient. - More...
Saturday - August 08, 2009

Questions about firearms on census? By Al Johnson - I have been asking Senator Murkowski's office for a copy of the forthcoming census format or confirmation that there are question(s) regarding firearms on the form, and that the question of being a honest US.Citizen is not. - More...
Saturday - August 08, 2009

Early morning noise By Christina Lewis - Every morning I wake up only because some drunken people are arguing or yelling around my home. I have seen just about everything looking out my window -- people getting beat up, peeing, etc. Mind you this is around two or three in the morning. I am a single parent who needs her critical sleep to take care of two active girls, work, cook, clean, etc. - More...
Saturday - August 08, 2009

Health Care By La Shaine Reynolds - Let me start by introducing myself, my name is La Shaine Reynolds and what I have e-mailed you is what is in our health care package that the President is trying to get passed. I am sending this to every newspaper that I can in the U.S.. I am also sending this to CNN, Headline News, Fox, and where ever I can send this. Everyone deserves to know what they are up against. And I am exercising my freedom of speech. - More...
Saturday - August 08, 2009

More on National Health care legislation By A.M..Johnson - As the Congress is returning to their individual states for the August recess and with Senator Murkowski slated to be in Ketchikan,during the recess it is timely that as many of her loyal constitutes be aware of a summation of the current Health bill contents. - More...
Saturday - August 08, 2009

Great Horned Owl By Pat Long - Thanks to Jacy Pierson for the wonderful picture of the Great Horned Owl. We are used to seeing, and seeing pictures of eagles and ravens, ducks and swans, etc. But it is rare to actually see one and be able to get such a great picture to share with others. - More...
Saturday - August 08, 2009

Man arrested for breaking in his own home. By Alan R. (Rudy) McGillvray - This is about the arrest of that Cambridge professor alleged to be breaking into a home in Cambridge Massachusetts. It is a point that no one, in the drive-by media, the right-wing radio talk show host has mentioned; NO ONE HAS NOTICED. - More...
Saturday - August 08, 2009

Painted buses By Pat Long - Did I read that the borough assembly members were discussing and considering painting all the buses because of the success of the downtown shuttle? How much did money did they put out for the shuttle painting? - More...
Saturday - August 08, 2009

The rainiest place By Chuck Lakaytis - I always thought that the town of Ketchikan was there because of a chance meeting. - More...
Saturday - august 08, 2009

More Letters/Viewpoints
Webmail your letter or
Email Your Letter To: editor@sitnews.us

---

E-mail your news tips, news
releases & photos to:
editor@sitnews.us

SitNews
Stories in the News
©1999 - 2009
Ketchikan, Alaska

M.C. Kauffman, Webmaster/Editor,
Graphic Designer & Publisher
editor@sitnews.us
907 254 1948

In Memory of SitNews' first editor,
Richard (Dick) Kauffman
1932-2007

Locally owned & operated.
Online since 1999

Articles & photographs that appear in SitNews may be protected by copyright and may not be reprinted or redistributed without written permission from and payment of required fees to the proper sources.