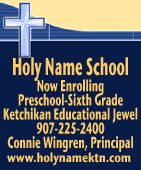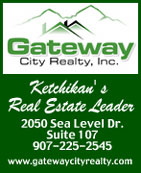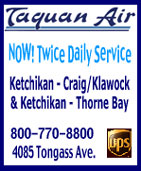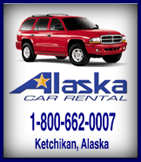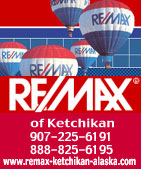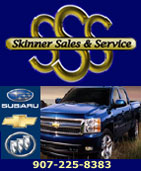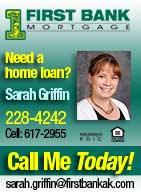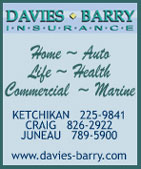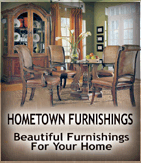 Contact


Call 254-1948


Webmail Letters


News Tips


Search Sitnews


Copyright Info


Archives
Today's News


Alaska


Ketchikan


Top Stories


U.S. News


U.S. Politics


Stock Watch


Personal Finance


Science News


US Education News


Parenting News


Seniors News


Medical News


Health News


Fitness


Offbeat News


Online Auction News


Today In History


Product Recalls


Obituaries
Quick News Search


Alaska


Ketchikan


SE Alaska


Alaska News Links
Columns - Articles


Dave Kiffer


Fish Factor


Chemical Eye On...


Parnassus Reviews


George Pasley


More Columnists
Ketchikan


Our Troops
Historical Ketchikan


June Allen


Dave Kiffer


Louise B. Harrington
Ketchikan Arts & Events


Ketchikan Museums


KTN Public Library


Parks & Recreation


Chamber
Lifestyles


Home & Garden


Food & Drink


Arts & Culture


Book Reviews


Movie Reviews


Celebrity Gossip
On the Web


Cool Sites


Webmaster Tips


Virus Warnings
Sports


Ketchikan Links


Top Sports News
Public Records


FAA Accident Reports


NTSB Accident Reports


Court Calendar


Court Records Search


Wanted: Absconders


Sex Offender Reg.


Public Notices
Weather, Webcams


Today's Forecast


KTN Weather Data


AK Weather Map


Ketchikan Webcam


SE AK Webcams


Alaska Webcams


AK Earthquakes


Earthquakes
TV Guide


Ketchikan
Ketchikan Phone Book


Yellow Pages


White Pages
Government Links


Local Government


State & National


Wednesday
June 10, 2009



History of Creek Street Has Always Been Commerce
A feature story By DAVE KIFFER
Creek Street from Boston Smith Heights, circa 1912
David Nicoll photo; Donor: Irene McGillvray
Photograph courtesy Tongass Historical Society

Ketchikan: History of Creek Street Has Always Been Commerce a feature story By DAVE KIFFER - In many ways, the true history of Ketchikan's "infamous" Creek Street is lost in the fog shrouded mists that often covered the dozens of small bawdy houses that lined both sides of the Ketchikan Creek boardwalk for more than half a century.

The nature of "Creek Street" was an open secret from its founding in 1903, but like most "red light" districts, a lot of information was never committed to paper.

As Ketchikan began transforming from a collection of rough shacks along Ketchikan Creek in early 1890s, it first began to spread northward of where the tunnel is now to area that came to be called "New Town."

New Town was a mercantile area that serviced the fishing vessels and other small boats that used what was called City Float (now Casey Moran Harbor). The hillside above City Float gradually sprouted houses, in effect becoming Ketchikan's first "suburb."

A boardwalk street that angled back along the original waterfront eventually became Hopkins Alley. It was along this alley that several of Ketchikan's early bawdy houses were established by the late 1890s.

New Town Too Respectable

By 1903, New Town had become a little too "respectable" and a group of residents in the area petitioned the city council to "move" the sporting houses elsewhere.

The council met at 8 pm on March 4, 1903 in council president - Ketchikan's civic leader was not officially called 'mayor' until 1909 - George Irving's downtown office. On the agenda of the "special" meeting were several housekeeping items involving the payment of various town bills to local businesses such as Tongass Trading. But also to be discussed, according to the meeting minutes taken by town clerk, J.R. Willis, was a petition from "residents of New Town concerning the removal of certain bawdy houses."

The petition itself appears not to have been saved, so it can't be determined who or how many "residents" of New Town signed the petition. Of the councilmembers who would discuss the petition, one - J.W. Young - was one of the earliest residents of New Town and prominent business owner (see "Adah Sparhawk Young, Woman Pioneer," SITNEWS May 31, 2006). Local lore has it that Dr. M.M. Hopkins, whom Hopkins Alley was named after, was behind the petition, but that can't be determined from the scant historical record.

It was moved and seconded (although Willis did not record by whom) to pass an ordinance that the bawdy houses be moved from New Town to Indian Town on the other side of the creek. Four council members; James Hart, J.W. Young, William Ireland and C.V. Thiell voted in favor of the motion, Irving voted against it. Two council members, F.P. Hicks and J.R. Heckman were absent from the meeting.

Not everyone was in favor of the move. A month later, on April 25, the Ketchikan Mining Journal newspaper opined on the "removal of the tenderloin district" from New Town to the "native settlement." - More....
Wednesday - June 10, 2009

Criag, Alaska: F/V Westward and Employee Plead Guilty to Pollution and Reckless Operation - On June 4, 2009, Sitka Superior Court Judge David V. George, sitting in Craig, sentenced F/V Westward, LLC for violating a state criminal law that makes polluting state waters illegal. The charge arose out of the February 17, 2008 grounding of the F/V Westward. Judge George ordered the company to pay a $25,000 fine and serve a year of probation on the condition that it not violate any more laws, including any environmental laws and regulations. Judge George suspended $21,500 of the fine.

Westward Grounding.

Jacob Barnett, the skipper of the Westward, was also sentenced on a charge of operating a boat in a reckless or negligent manner. Judge George imposed 35 days in jail for the offense but suspended 30 days and provided that the five remaining days could be satisfied by 40 hours of community work service. Judge George also imposed two years of probation with the understanding that the state would move the court to terminate the probation after one year if Barnett completed the community work service.

The Westward ran aground near Point Ildefonso off of Prince Wales Island.

The impact punctured both sides of the hull creating a 4' x 10' hole on the port side and a 2' x 3' hole on the starboard side. Diesel and other oils leaked from the hull to the surrounding waters. Passengers on an over-flight of the grounding observed a long sheen in the vicinity of the boat (Photograph 2). However, it is unclear exactly how much diesel or oil was discharged to the adjacent waters. A majority of the fuel and diesel that was on board was lightered off the boat during the response action.

The Westward ran aground after Barnett left the wheelhouse unattended with the boat on autopilot. When Barnett returned to the wheelhouse, he found the boat had changed course and they were close to the shore. Barnett tried to disengage the autopilot and change course, but could not do so before running aground.

The waters of Southeast Alaska are subject to the International Regulations for Preventing Collisions at Sea (COLREGS). The COLREGS require all vessels to maintain a proper lookout, to remain apprised of their surroundings and the risk of collision and to operate at a speed that allows them to stop within a short enough distance to avoid a collision under the prevailing circumstances and conditions. Barnett failed this standard when he left the bridge unattended to go below deck. - More...
Wednesday - June 10, 2009

Ketchikan: "Jaws of Life" Rescues Trapped Driver - Sunday morning June 7th, at 6:52 a.m., members of the North Tongass Volunteer Fire Department responded to the area of 8385 North Tongass Highway for a report of a vehicle rollover with a person trapped inside. "North Tongass fire and EMS personnel quickly set up extrication equipment, more commonly known as the "Jaws of Life" and we able to remove the victim from the car in about 10 minutes," said Chief Dave Hull.

EMT 2 Jessi Hook (gray sweater) checks on the driver's condition while firefighters Tim Cook and Ken Montero set up cribbing and the extrication equipment to open up the passenger side door. From left to right, Andy Tighe (standing) and Chief Hull (in blue).

The driver of the 1991 Toyota, 18-year old Edward Stahl III, was the sole occupant of the vehicle and was transported to Ketchikan General Hospital by North Tongass EMS personnel. According to information provided by North Tongass Volunteer Fire Department, the driver appeared to be in stable condition.

The accident is still under investigation by the Alaska State Troopers. - More...
Wednesday - June 10, 2009

Southeast Alaska - Hoonah students assist Forest Service in archeological inventory - bout 15 Hoonah students are credited with assisting Forest Service archaeologists inventory artifacts excavated almost four decades ago from two ancient archeological sites in Icy Strait.

The artifacts, originally excavated by Dr. Robert Ackerman in 1964-65, were recently returned to Southeast Alaska from Washington State University. Junior high and high school students from Arne Ericksen and Stephanie Harolds' classes catalogued the items the week of April 27.

Archeologists Jay Kinsman and Myra Gilliam, from the Hoonah and Juneau Ranger Districts, introduced the students to the discipline of archaeology, and provided an overview of careers with the federal government in archaeology.

Mary Beth Moss of the Hoonah Indian Association presented an overview of the cultural significance of the sites to the Hoonah Tlingit, particularly the Kaagwaaantaan.

Students worked in groups of three and four to unpack, describe and photograph artifacts, including fire-cracked rock, stone-pecked bowls, iron harpoons and obsidian microblades. They were asked to describe the form, function and material type of each item, and then enter that information into a spreadsheet. They processed ten boxes of artifacts amounting to a total of 1600 artifacts. - More...
Wednesday - June 10, 2009




Public Meetings & Info

Ketchikan




CLASSIFIEDS' CATEGORIES

Announcements and
Help Wanted
For Sale / Free Stuff
Garage Sales
Homes / Apts/ Property
Pets
Wanted
Lost & Found
Local Services
Publish Your Ad

May 2009
Front Page Archives

| | | | | | | |
| --- | --- | --- | --- | --- | --- | --- |
| S | M | T | W | T | F | S |
| | | | | | 01 | 02 |
| 03 | 04 | 05 | 06 | 07 | 08 | 09 |
| 10 | 11 | 12 | 13 | 14 | 15 | 16 |
| 17 | 18 | 19 | 20 | 21 | 22 | 23 |
| 24 | 25 | 26 | 27 | 28 | 29 | 30 |
| 31 | 01 | 02 | 03 | 04 | 05 | 06 |
| 07 | 08 | 09 | 10 | | | |

Viewpoints
Opinions/Letters
Basic Rules

Update available soon.

In the wake of the Queen By Mark Gatti - Anyone who lives here in Ketchikan knows that our airport ferry operates in one of, if not the narrowest parts of the Tongass Narrows. Most prudent mariners would agree, given the traffic volume and the current in this area, they would not allow themselves to get into this situation. A 19' Glasply is more manoeuvreable than the Airport Ferry or a large paddle boat. - More...
Sunday - May 31, 2009

KCCB: never a disappointment By Judith Green - Attending any performance under the direction of Roy McPherson is indeed always a pleasure. A Celebration of 50 Years: Alaska Statehood was no different. From Alaska's Flag to America, the Beautiful - an evening of superb music on stage at Kayhi. - More...
Friday AM - May 29, 2009

Music on the Red Carpet By Judith Green - BRAVO! Ms Elliot and choral groups! What a fun night! I SO enjoyed your many and varied talents. Those high school 'kids' really did a great job! And Ms Elliot so enjoyed being 'partner' with them. - More...
Friday AM - May 29, 2009

AMERICA, DEFINE REASON* by Ken Bylund - *reason \ n. computation; to calculate, think: a statement offered in explanation; rational ground, a motive or justification; the thing that makes some fact intelligible... towards comprehending, and sanity. Been reading words from the mind of a true genius, a most brilliant essay on the problems of [our] society, and am taken by the succinct use of words and analogy by this student of human instinct, our flaws, strengths and trends. F. A. Hayek [1899 - 1992], co-winner of the Nobel Prize in economics [1974], and recipient of the Presidential Medal of Freedom [1991]. - More...
Friday AM - May 29, 2009

Supporting troops By Inge Kummant - Ketchikan readers may be interested in learning that Operation AC still needs support, especially from people interested in "adopting" soldiers deployed in Iraq and Afghanistan. - More...
Friday AM - May 29, 2009

More Old Growth trees - meaningless By Don Borders - I am appalled at the pointless and aimless projections that quote "mature trees". Those personal references are not put into proper perspective to just what a mature tree is. To say something is or has reached a particular state of age or growth needs to be referenced to which they are referring as. To say, "mature old growth trees" needs a referenced point, which an end user will use it. One would be: adequately large enough to mill lumber. Another one, a recreational user, who wants to see the overhead canopy of the green tops from older trees, which is screening out the Sun Light so the brush has died off and the young trees have no opportunity to grow due to the lack of light. - More...
Friday AM - May 29, 2009

In the wake of the Queen... By Chris Barry - Sorry I can't show any empathy regarding your concerns, but such is life when you use a waterway as busy as our section of the narrows. - More...
Friday AM - May 29, 2009

Cars Coming from China By Donald A. Moskowitz - General Motors (GM) received $20 billion in U.S. government loans and might need another $50 billion to survive. - More...
Friday AM - May 29, 2009

More Letters/Viewpoints
Webmail your letter or
Email Your Letter To: editor@sitnews.us

---

E-mail your news tips, news
releases & photos to:
editor@sitnews.us

SitNews
Stories in the News
©1999 - 2009
Ketchikan, Alaska

M.C. Kauffman, Webmaster/Editor,
Graphic Designer & Publisher
editor@sitnews.us
907 254 1948

In Memory of SitNews' first editor,
Richard (Dick) Kauffman
1932-2007

Locally owned & operated.
Online since 1999

Articles & photographs that appear in SitNews may be protected by copyright and may not be reprinted or redistributed without written permission from and payment of required fees to the proper sources.