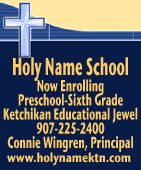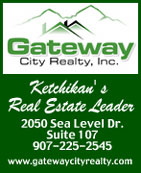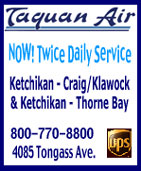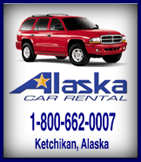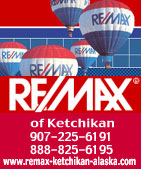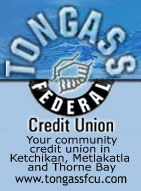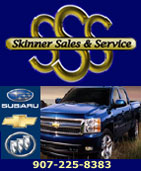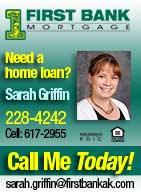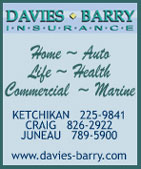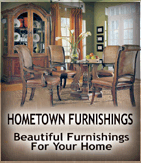 Contact


Call 254-1948


Webmail Letters


News Tips


Search Sitnews


Copyright Info


Archives
Today's News


Alaska


Ketchikan


Top Stories


U.S. News


U.S. Politics


Stock Watch


Personal Finance


Science News


US Education News


Parenting News


Seniors News


Medical News


Health News


Fitness


Offbeat News


Online Auction News


Today In History


Product Recalls


Obituaries
Quick News Search


Alaska


Ketchikan


SE Alaska


Alaska News Links
Columns - Articles


Dave Kiffer


Fish Factor


Chemical Eye On...


Parnassus Reviews


George Pasley


More Columnists
Ketchikan


Our Troops
Historical Ketchikan


June Allen


Dave Kiffer


Louise B. Harrington
Ketchikan Arts & Events


Ketchikan Museums


KTN Public Library


Parks & Recreation


Chamber
Lifestyles


Home & Garden


Food & Drink


Arts & Culture


Book Reviews


Movie Reviews


Celebrity Gossip
On the Web


Cool Sites


Webmaster Tips


Virus Warnings
Sports


Ketchikan Links


Top Sports News
Public Records


FAA Accident Reports


NTSB Accident Reports


Court Calendar


Court Records Search


Wanted: Absconders


Sex Offender Reg.


Public Notices
Weather, Webcams


Today's Forecast


KTN Weather Data


AK Weather Map


Ketchikan Webcam


SE AK Webcams


Alaska Webcams


AK Earthquakes


Earthquakes
TV Guide


Ketchikan
Ketchikan Phone Book


Yellow Pages


White Pages
Government Links


Local Government


State & National


Thursday
May 28, 2009



Ward Cove Area: Sitka Black-tailed Deer
Front Page Photo by JIM LEWIS

Southeast Alaska: Halibut Coalition Members Intervene in Charter Lawsuit - Halibut Coalition members moved to intervene Tuesday in the lawsuit filed by the Charter Halibut Task Force seeking to overturn the one halibut per day rule. The National Marine Fisheries Service (NMFS) published the rule earlier this month to curtail charter overfishing of the halibut resource.

Halibut Coalition members intervening in the lawsuit include commercial fishermen, the Southeast coastal communities of Pelican and Port Alexander, processing sector members, subsistence fishermen, and Frank Wright Jr. representing himself and the Hoonah Indian Association. All of the interveners support the federal managers' decision to restrict charter clientele to retaining one halibut per day.

The one halibut per day rule is a necessary step to curb charter boat overfishing of halibut in Area 2C says the Halibut Coalition. Over the past three years, the charter fleet has exceeded its quota by an average of 55 percent, and last year exceeded its quota by 106 percent, or almost one million pounds. The charter boat fleet opposes NMFS' rule to limit the charter fleet to its allotted quota. - More...
Thursday PM - May 28, 2009

Alaska: Alaska reports first H1N1 (swine) flu case - The Alaska Department of Health and Social Services virology laboratory in Fairbanks reported its first positive test for the novel H1N1 (swine) flu in Alaska on Wednesday. This is the first confirmed case of the new flu strain in Alaska.

State epidemiologists have contacted the patient, a middle-aged woman from the Fairbanks area whose flu-like symptoms started approximately two weeks ago, to begin their investigation into where or how she may have contracted the virus and to learn who she may have been in contact with while she was contagious. - More...
Thursday PM - May 28, 2009

Alaska: Another McLeod Ethics Complaint Fails - Governor Sarah Palin received the news Wednesday that yet another ethics complaint against her has been officially found to lack merit and has been dismissed.

Michael Geraghty, investigator for the State Personnel Board, concluded that there is no need for a hearing on the complaint filed in March by Andree McLeod, who has been a vocal critic of the governor since being denied employment with the state last year.

This is the 13th ethics complaint against the governor or her staff that has been resolved with no finding of a violation of the executive ethics act. A few more are pending. - More...
Thursday PM - May 28, 2009

Alaska: Murkowski Calls on HHS to Address Native Youth Suicide - U.S. Sen. Lisa Murkowski, R-Alaska, on Wednesday asked Health and Human Services Secretary Kathleen Sebelius to fund a $1.2 million study designed to reduce the high rate of suicides among Alaska natives.

In a letter to the Secretary, Murkowski pointed to a study proposed by Commissioner Warren Zapol of the U.S. Arctic Research Commission that would examine the mental and behavioral health issues facing Alaska Native populations living in the Arctic. Zapol's study would be conducted by the Institute of Medicine at the National Academy of Sciences.

This new study would seek to determine the specific genes that contribute to major depressive disorders and alcohol abuse leading to targeted treatment options for Alaska Natives.

"According to the Indian Health Service, suicide rates for American Indians and Alaska Natives are 70 percent higher than the general United States Population," Murkowski wrote. "Suicide is the second leading cause of death for American Indian and Alaska Native youth ages 10-24. Males are especially at risk and commit suicide at a rate five times higher than females." - More...
Thursday PM - May 28, 2009

Alaska: Alaska Veterans Healthcare Access Problems Raised with VA Secretary - Secretary of Veterans Affairs Eric Shinseki today told U.S. Sen. Lisa Murkowski, R-Alaska, that he wants to try to ease the serious VA healthcare access problems facing veterans in rural Alaska.

At a meeting in the senator's office, Murkowski invited Shinseki to visit Alaska and see those challenges first hand. Shinseki said he would like to visit the state.

Murkowski used the 45-minute meeting with Shinseki to reiterate a variety of concerns regarding VA healthcare in Alaska.

Veterans in Fairbanks and Southeast are being asked to fly to Seattle and Anchorage for treatment that the VA can't provide in their hometowns but community providers can. Veterans in rural Alaska receive no VA healthcare unless they can travel to a VA facility, often at their own expense. - More...
Thursday PM - May 28. 2009

Alaska: State doctor urges Alaskans to sign up for fitness challenge by Friday - Alaska's Chief Medical Officer Dr. Jay Butler is reminding Alaskans that the last day to sign up for the National President's Challenge is this Friday, May 29, 2009.

As of today, more than 1,030 Alaskans have signed up to complete the six-week physical activity challenge and are on their way to feeling, and looking, better.

"This is one of the times in life when your participation costs nothing, but your small investment in daily activity pays off with huge benefits to your health," Butler said.

Adults who participate in the challenge are encouraged to complete at least 30 minutes of physical activity five days a week for six weeks. Children ages 6 through 17 need to complete 60 minutes of activity five days a week. Almost 100 different activities count toward the daily goal, including walking, weight-lifting, running and bicycling. - More...
Thursday PM - May 28, 2009

Alaska Science: Cooler decades ahead, researcher says By NED ROZELL - Syun-Ichi Akasofu has a forecast for the average global temperature during the next few decades-cool.

Syun-Ichi Akasofu pictured at the Elvey Auditorium May 22, 2009.
Photo by Ned Rozell.

Akasofu, the former director of the University of Alaska Fairbanks' Geophysical Institute and International Arctic Research Center, was known as an aurora expert for most of his career. Now, people are citing his opinions on global warming. Rush Limbaugh and syndicated columnist Cal Thomas recently mentioned Akasofu, who thinks it's likely that the planet will cool down until about 2030, and then warm slightly thereafter. That notion is contrary to the prediction of steadily increasing warmth made by members of the Intergovernmental Panel on Climate Change. Unlike those scientists, Akasofu thinks natural forces affect climate much more than carbon dioxide, which warms the globe by trapping heat.

Akasofu, who gave a recent presentation on his ideas in Fairbanks, bases his cooling prediction on his studies of climate records that go back several centuries, such as the breakup date of a lake in Japan that people have documented since the 1400s. He looks back to the distant past to try to see patterns of natural changes that have been occurring before levels of carbon dioxide in Earth's atmosphere began skyrocketing after World War II.

When he looks at long-term climate records, Akasofu sees a consistent warming since about 1800. For him, it's as simple as drawing a straight line through the ups and downs of global temperature from 1800 to 2000.

"This is why glaciers have been melting since about 1800," he said. "Because the planet is still warming up from the Little Ice Age (a cold period from about 1400 to 1800).

"The IPCC paid attention to only the latest temperature rise, from 1975 to 2000," Akasofu said. "This is what I call 'instant climatology.' They didn't look at the Little Ice Age. There's no excuse for that."

Akasofu has a similar critique of scientists who compare photos of glaciers that have shrunken in the last decades-that it's too brief a look at Earth's climate.

"It's not the whole story," he said. - More...
Thursday PM - May 28, 2009




Public Meetings & Info

Ketchikan




CLASSIFIEDS' CATEGORIES

Announcements and
Help Wanted
For Sale / Free Stuff
Garage Sales
Homes / Apts/ Property
Pets
Wanted
Lost & Found
Local Services
Publish Your Ad

May 2009
Front Page Archives

| | | | | | | |
| --- | --- | --- | --- | --- | --- | --- |
| S | M | T | W | T | F | S |
| | | | | | 01 | 02 |
| 03 | 04 | 05 | 06 | 07 | 08 | 09 |
| 10 | 11 | 12 | 13 | 14 | 15 | 16 |
| 17 | 18 | 19 | 20 | 21 | 22 | 23 |
| 24 | 25 | 26 | 27 | 28 | | |

Viewpoints
Opinions/Letters
Basic Rules

KCCB: never a disappointment By Judith Green - Attending any performance under the direction of Roy McPherson is indeed always a pleasure. A Celebration of 50 Years: Alaska Statehood was no different. From Alaska's Flag to America, the Beautiful - an evening of superb music on stage at Kayhi. - More...
Friday AM - May 29, 2009

Music on the Red Carpet By Judith Green - BRAVO! Ms Elliot and choral groups! What a fun night! I SO enjoyed your many and varied talents. Those high school 'kids' really did a great job! And Ms Elliot so enjoyed being 'partner' with them. - More...
Friday AM - May 29, 2009

AMERICA, DEFINE REASON* by Ken Bylund - *reason \ n. computation; to calculate, think: a statement offered in explanation; rational ground, a motive or justification; the thing that makes some fact intelligible... towards comprehending, and sanity. Been reading words from the mind of a true genius, a most brilliant essay on the problems of [our] society, and am taken by the succinct use of words and analogy by this student of human instinct, our flaws, strengths and trends. F. A. Hayek [1899 - 1992], co-winner of the Nobel Prize in economics [1974], and recipient of the Presidential Medal of Freedom [1991]. - More...
Friday AM - May 29, 2009

Supporting troops By Inge Kummant - Ketchikan readers may be interested in learning that Operation AC still needs support, especially from people interested in "adopting" soldiers deployed in Iraq and Afghanistan. - More...
Friday AM - May 29, 2009

More Old Growth trees - meaningless By Don Borders - I am appalled at the pointless and aimless projections that quote "mature trees". Those personal references are not put into proper perspective to just what a mature tree is. To say something is or has reached a particular state of age or growth needs to be referenced to which they are referring as. To say, "mature old growth trees" needs a referenced point, which an end user will use it. One would be: adequately large enough to mill lumber. Another one, a recreational user, who wants to see the overhead canopy of the green tops from older trees, which is screening out the Sun Light so the brush has died off and the young trees have no opportunity to grow due to the lack of light. - More...
Friday AM - May 29, 2009

In the wake of the Queen... By Chris Barry - Sorry I can't show any empathy regarding your concerns, but such is life when you use a waterway as busy as our section of the narrows. - More...
Friday AM - May 29, 2009

Cars Coming from China By Donald A. Moskowitz - General Motors (GM) received $20 billion in U.S. government loans and might need another $50 billion to survive. - More...
Friday AM - May 29, 2009

More Letters/Viewpoints
Webmail your letter or
Email Your Letter To: editor@sitnews.us

---

E-mail your news tips, news
releases & photos to:
editor@sitnews.us

SitNews
Stories in the News
©1999 - 2009
Ketchikan, Alaska

M.C. Kauffman, Webmaster/Editor,
Graphic Designer & Publisher
editor@sitnews.us
907 254 1948

In Memory of SitNews' first editor,
Richard (Dick) Kauffman
1932-2007

Locally owned & operated.
Online since 1999

Articles & photographs that appear in SitNews may be protected by copyright and may not be reprinted or redistributed without written permission from and payment of required fees to the proper sources.