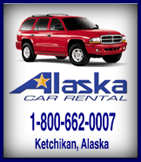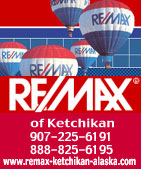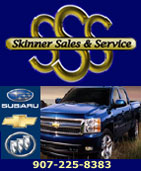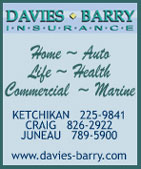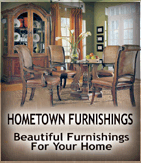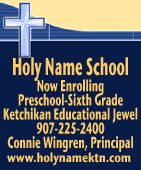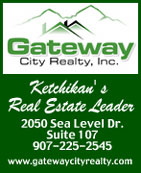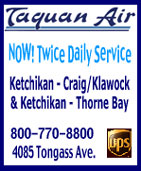 Contact


Call 254-1948


Webmail Letters


News Tips


Search Sitnews


Copyright Info


Archives
Today's News


Alaska


Ketchikan


Top Stories


U.S. News


U.S. Politics


Stock Watch


Personal Finance


Science News


US Education News


Parenting News


Seniors News


Medical News


Health News


Fitness


Offbeat News


Online Auction News


Today In History


Product Recalls


Obituaries
Quick News Search


Alaska


Ketchikan


SE Alaska


Alaska News Links
Columns - Articles


Dave Kiffer


Fish Factor


Chemical Eye On...


Parnassus Reviews


George Pasley


More Columnists
Ketchikan


Our Troops
Historical Ketchikan


June Allen


Dave Kiffer


Louise B. Harrington
Ketchikan Arts & Events


Ketchikan Museums


KTN Public Library


Parks & Recreation


Chamber
Lifestyles


Home & Garden


Food & Drink


Arts & Culture


Book Reviews


Movie Reviews


Celebrity Gossip
On the Web


Cool Sites


Webmaster Tips


Virus Warnings
Sports


Ketchikan Links


Top Sports News
Public Records


FAA Accident Reports


NTSB Accident Reports


Court Calendar


Court Records Search


Wanted: Absconders


Sex Offender Reg.


Public Notices
Weather, Webcams


Today's Forecast


KTN Weather Data


AK Weather Map


Ketchikan Webcam


SE AK Webcams


Alaska Webcams


AK Earthquakes


Earthquakes
TV Guide


Ketchikan
Ketchikan Phone Book


Yellow Pages


White Pages
Government Links


Local Government


State & National


Sunday
July 12, 2009



Herring Cove: Fishing Bear
Front page photo by CINDY BALZER

Southeast Alaska: Coast Guard responds to grounded vessel in Wrangell Harbor - The Coast Guard responded to the 58-foot fishing vessel Siren which grounded with 1,000 gallons of diesel fuel on board in Wrangell Harbor at 1:10 a.m. Saturday.

The 58-foot fishing vessel Siren grounded in Wrangell Harbor with boom around the vessel.
Photo courtesy Southeast Alaska Petroleum Resource Organization

A crewmember from the Siren contacted the Coast Guard Sector Juneau Rescue Coordination Center by VHF-FM radio to report the grounding and then safely made it to shore after disembarking from the Siren in a small motor vessel.

Personnel from the Southeast Alaska Petroleum Resource Organization in Wrangell placed boom around the vessel at 6:30 a.m. Saturday and an MH-60 Jayhawk helicopter crew conducted an overflight of the vessel and reported that there was no sheen at 9:38 a.m. - More...
Sunday - July 12, 2009

Ketchikan: Research Vessels Conduct Gulf of Alaska Bottom Trawl Survey - NOAA scientists on three vessels chartered by NOAA's Alaska Fisheries Science Center are bottom trawling to survey groundfish and invertebrates in the Gulf of Alaska. The series of surveys started in 1984.

"Our fisheries stock assessment teams use the newly gathered data as well as the historic data to help determine the health of the resources and make decisions about future management and fishing activities in the Gulf of Alaska," said Doug DeMaster Director of the Alaska Fisheries Science Center.

Scientists on the Sea Storm, the Vesteraalen, and the Pacific Explorer plan to complete about 825 survey trawl hauls over a 75-day period along the continental shelf and upper continental slope of the Gulf of Alaska. They started May 18 in Dutch Harbor and expect to end their charters around July 31 in Ketchikan.

"The survey tells us trends in the distribution and abundance of important groundfish species such as walleye pollock, Pacific cod, flatfish, and rockfish," said Alaska Fisheries Science Center's Resource Assessment and Conservation Engineering Division Director Russ Nelson. "It also helps us measure various biological and environmental parameters such as sea surface and bottom temperatures and the size, age, and food habits of important groundfish."

The survey has been carried out every other year since 1999; between 1984 and 1999 it was completed every three years. - More...
Sunday - July 12, 2009

Alaska: Recommendation for Upcoming Government Transition Released - Alaska Attorney General Dan Sullivan on Friday released a Department of Law opinion that provides recommendations for ensuring a seamless government transition that safeguard against the possibility of a "succession gap" that would leave the office of Lieutenant Governor vacant.

"I believe that the approach outlined in the opinion reinforces the critical public interest of continuity in the principal executive offices of the state," said Sullivan. "It also preserves the legislature's interests and responsibilities in confirming General Craig Campbell as successor to the lieutenant governor, at a later date."

The opinion recommends that, pursuant to Alaska Statute 44.19.026, Campbell could become temporary lieutenant governor in an acting capacity when Lieutenant Governor Sean Parnell succeeds Governor Sarah Palin. This would preserve the legislature's authority to confirm Campbell's appointment as successor to the lieutenant governor.

Sullivan said the issues addressed in this opinion are important for the State of Alaska, requiring consideration of executive and legislative responsibilities, including the powers of appointment and confirmation, and the implementation of constitutional and statutory procedures intended to ensure that there is no gap in the line of succession for the office of the Governor.

The opinion concludes that in rare cases it is conceivable that the critical public interest of ensuring continuity and a clear line of succession in the office of the Governor might not be aligned with the legislature's important responsibilities and powers to confirm senior executive branch officials. This issue is examined at length in the opinion. Although describing "a close call," the opinion states that a recess appointee as successor to the lieutenant governor can assume the office of lieutenant governor when it becomes vacant without first being confirmed by the legislature. - More...
Sunday - July 12, 2009

Alaska: Governor & Chief of Staff Comment on Ethics Complaints - On the occasion of the 19th ethics complaint being filed against the governor or a member of her staff, Governor Sarah Palin's chief of staff Mike Nizich said in a prepared statement Friday, "A week ago today, the governor told Alaskans that she was about to step down as governor in large part because of the campaign of harassment against this office, in which the Executive Branch Ethics Act has been repeatedly abused. Incredibly, since then two more ethics complaints have been filed against the governor, including one today."

Nizich said, "Typically, the first action by these complainants has been an illegal one - to announce the filing of the complaints to the news media, in clear violation of the mandatory confidentiality in the law." He stated, "Unfortunately, unlike the legislative ethics act, there is no provision in the executive ethics act for a complaint to be automatically dismissed when it is publicized prematurely. Regardless of that, it is breathtakingly hypocritical for anyone to violate the ethics law in the very act of making an allegation against the governor." - More...
Sunday - July 12, 2009

Alaska: Fines and Penalties for False Reporting in Alaska Fishery Imposed - A hired master, vessel owners and permit holders of the Alaskan fishing vessel Trident have agreed to pay more than $18,000 in penalties and $241,000 worth of sanctions for falsely reporting areas fished by the vessel on five trips during 2006 and 2007.

The violations were detected and investigated by the Alaska division of NOAA's Fisheries Service Office of Law Enforcement, and the charges were brought by NOAA's Office of General Counsel.

Under the individual fishing quota (IFQ) program, fishermen are allotted specific amounts of halibut and sablefish they may catch in specific areas in order to keep the fish population sustainable. A hired master and permit holders who fished aboard the Trident reported the catches as being taken from more remote areas when they were actually harvested in regulatory areas closer to port.

"These violations affect not only the management of Alaska's well-managed halibut and sablefish IFQ fisheries, they are also unfair to the fishermen who abide by the rules and fish in the correct areas," said assistant special agent in charge Ken Hansen of the Alaska division of NOAA's Fisheries Service Office of Law Enforcement.

Tri Fish Limited Liability Corporation and the owners and permit holders of the Trident have agreed to pay $10,000 for falsely reporting areas fished by their vessel. The settlement agreement also suspends vessel owner and permit holder Michael Lang's Bering Sea and Aleutian Islands sablefish IFQ for the 2010 fishing season and vessel owner and permit holder Barry McKee's Aleutian Islands sablefish IFQ for 2010.

McKee and Lang also are barred from hiring skippers to fish their IFQ shares for them next year. They will have to be on their boats when their share is fished. - More...
Sunday - July 12, 2009

Southeast Alaska: Updated Cost Estimates for Juneau Access Released - The Alaska Department of Transportation and Public Facilities (DOT&PF) has released a new estimate for the Juneau Access Project. The new estimate updates the cost required to complete the East Lynn Canal Highway with Katzehin shuttle system along with an estimate prepared by the Western Federal Lands Highway Division of the Federal Highway Administration (FHWA). Both estimates are based on additional design work done in late 2008.

DOT&PF's new estimate of the cost to complete the project is $449 million and the Western Federal Land estimate for the road, with required additional engineering, ferry and terminal costs is $491 million.

The two estimates provide a range of costs that are within 10% of each other. This is not considered to be a significant difference according to a news release from the Alaska Department of Transportation, as both estimates reflect an increase in costs due to general increases in construction prices as well as the costs for two short tunnel segments and additional bridges that were not in previous estimates. - More...
Sunday - July 12, 2009




Public Meetings & Info

Ketchikan




CLASSIFIEDS' CATEGORIES

Announcements and
Help Wanted
For Sale / Free Stuff
Garage Sales
Homes / Apts/ Property
Pets
Wanted
Lost & Found
Publish Your Ad

---


Commercial Ads

Viewpoints
Opinions/Letters
Basic Rules

If you submit a letter and it is not published, please contact editor@sitnews.us or call 254-1948. Your letter may not have been received.

PALIN RESIGNATION GOOD FOR SOUTHEAST ALASKA By Georgianna Zimmerle - On July 3, 2009 I listened with astonishment and unreserved delight as Governor Sarah Palin announced to the world that she would not seek a second term as Governor of the State of Alaska. And if that wasn't enough, she will resign at the end of July surrendering her Governor's seat to Lieutenant Governor Sean Parnell in order to avoid the trappings of a "lame duck" governor. Her reasoning is about as silly as the rest of her rationale for abandoning, in mid-term, the highest elected office in Alaska. After a lengthy diatribe on the virtues of her two years in office, she launched into her many defensive excuses for walking away mid-term in a vain attempt to cloak the facts in pretty paper. It is laughable that she used a basketball analogy to describe her term and her resignation from the Office of Governor. She considers herself the "point guard" leading the team to success and passing off the ball for the sake of the team. I'm sorry but the starting point guard doesn't quit in the fourth quarter just because the game gets rough! She could just as easily avoid behaving like a "lame duck" Governor by simply doing her job. She could stay in the State and attend to State business instead of gallivanting off to spotlight functions across the country. She whined about the many ethics complaints occupying her time since her failed run for Vice-president. She need not address these "frivolous" ethics complaints if there is no validity to them. She is the one who chooses to spend time on them. She has staff that can tend to them while she works on State business. - More...
Sunday - July 12, 2009

Pools vs. Flotation Suits By Dan McQueen - I've been on the water all my life. Yes, I can swim. I earned my 1 mile merit badge in a lake in Eastern Washington. But even knowing how to dog-paddle ain't gonna save you in the North Pacific if you ain't wearing an exposure/life jacket suit at least. - More...
Sunday - July 12, 2009

Sludge fee??? By Robert Bates - Maybe someone could enlighten me on the future benefits of paying this ridiculous quarterly sludge fee... I've been paying this fee for the last couple of years now, which doesn't even hold a candle to someone like my grandfather who has lived in the borough of Ketchikan since 1959. I know it's only 45 dollars every few months, but I see no reason for it. Sure you get a free pump out every couple of years, but my tank is not even close to being in need of one. - More...
Sunday - July 12, 2009

Capital move By Robert Stewart - I'm with Jackie Williams. Moving the capital from Juneau hurts all of Southeast Alaska, not just Juneau. We have voted against this move so many times it is ridiculous. - More...
Sunday - July 12, 2009

AK Airlines Fees By Kayla Edenshaw - I believe that it will change airfare prices for the better if Alaska Airlines had some competition. I have flown from Seattle to Nagasaki Japan for around $900 round trip. I have flown from Ketchikan to Seattle for almost the same price on some occasions. - More...
Sunday - July 12, 2009

EXXON Payments for Processors By Donald Kilbuck - I've done processor work, and that was before the (1989) Valdez Exxon Oil Spill. Although I have gotten a letter stating that I wouldn't get paid, I hear other stories that are far different. - More...
Sunday - July 12, 2009

Community Swimming Pool By Don Borders - I would like to comment on the process of building our community replacement swimming pool. I was raised in a town that lost many people on the Pacific Ocean waters due to them being unable to swim. That community is Reedsport Oregon, where the Umpqua River Bar which has a reputation for being one of the meanest unpredictable ones on the Oregon coast. After one winter after there were too many fishermen lost, the population raised the question why so many were losing their lives on the ocean waters? - More...
Thursday - July 09, 2009

Fire Victims Thank Ketchikan By Shannon Guthrie - On June 13, 2009 our home caught fire. I was at the mall with my son and parents shopping at the Tongass furniture sale and definitely didn't expect anything like this to happen while I was out. We raced home to find several fire trucks, EMS personnel and an ambulance blocking the entire road. After watching my life burn to a crisp we felt hopeless. The place where my husband, son and I resided at for the last 2 years was gone. My Son's 1 year old Cocker spaniel was stuck in the house, his baby pictures, baby blankets toys, clothes... everything we knew was gone. We were lost and felt we had no where to turn. - More...
Thursday - July 09, 2009

OceansAlaska By Tor Jorgensen - I support OceansAlaska. I live and work in Ketchikan year around and have children who attend the local schools. I believe OceansAlaska would be a major benefit to our community. It will create jobs and a new seafood industry for Ketchikan. It will be a great resource for my kids and everyone in Ketchikan, especially in the winter, to learn about the ocean around us and get students involved in science and learning. The science center will make Ketchikan an attractive place for visitors (cruise, fishing lodges, B&Bs, ferry, yachts, etc) increasing their chances of visiting, returning, and staying longer and spending more money locally. It will help keep families and retirees (my parents) in our community, and help attract skilled workers. - More...
Thursday - July 09, 2009

4th of July Parade By Joann Flora - On behalf of Big Brothers Big Sisters, I wish to extend our thanks to the Ketchikan Chamber of Commerce for entrusting our matches with the responsibility of judging this year's parade. Five matches worked diligently to assess and score according to the categories of Best Theme Interpretation, Most Creative, Most Patriotic, Best Performance, Most Entertaining, Best Appearance, and Best of Show. It was an honor and a privilege to be the first youth group selected to perform this important job. We really enjoyed having great seats for viewing the parade and the delicious lunch courtesy of Steamer's. Thanks to all who made this possible and congratulations to this year's winners! - More...
Thursday - July 09, 2009

Juneau is the Capitol of Alaska By Jackie Williams - The first thing I would like to see Governor Parnell do is to, move the capitol back to Juneau, live in the Governor's Mansion (hire the chef back as there would be folks IN RESIDENCE to cook for, do any interviews as Governor from the Governor's Mansion that is officially located in Juneau, SE Alaska, USA. - More...
Thursday - July 09, 2009
The Prophetic 'tongue in cheek' Kiffer By Ed Brown - June 08, 2009, Monday then Dave Kiffer prophesied the following in his column: Ketchikan, Alaska - Press Release from the Office of the President of the United States of America: April 1, 2017 --- President Sarah Palin announced this morning a plan to locate America's newest maximum security "terrorist/enemy non-combantant" permanent holding facility in Ketchikan. - More...
Thursday - July 09, 2009

More Letters/Viewpoints
Webmail your letter or
Email Your Letter To: editor@sitnews.us

---

E-mail your news tips, news
releases & photos to:
editor@sitnews.us

SitNews
Stories in the News
©1999 - 2009
Ketchikan, Alaska

M.C. Kauffman, Webmaster/Editor,
Graphic Designer & Publisher
editor@sitnews.us
907 254 1948

In Memory of SitNews' first editor,
Richard (Dick) Kauffman
1932-2007

Locally owned & operated.
Online since 1999

Articles & photographs that appear in SitNews may be protected by copyright and may not be reprinted or redistributed without written permission from and payment of required fees to the proper sources.