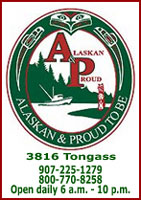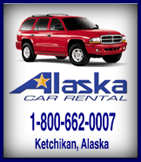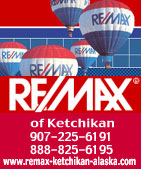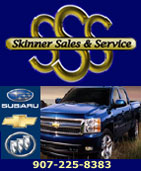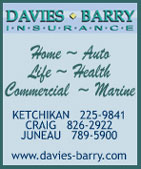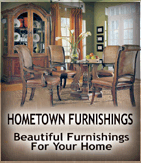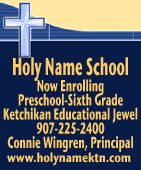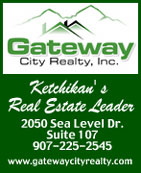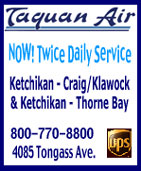 Contact


Call 254-1948


Webmail Letters


News Tips


Search Sitnews


Copyright Info


Archives
Today's News


Alaska


Ketchikan


Top Stories


U.S. News


U.S. Politics


Stock Watch


Personal Finance


Science News


US Education News


Parenting News


Seniors News


Medical News


Health News


Fitness


Offbeat News


Online Auction News


Today In History


Product Recalls


Obituaries
Quick News Search


Alaska


Ketchikan


SE Alaska


Alaska News Links
Columns - Articles


Dave Kiffer


Fish Factor


Chemical Eye On...


Parnassus Reviews


George Pasley


More Columnists
Historical Ketchikan


June Allen


Dave Kiffer


Louise B. Harrington
Ketchikan Arts & Events


Ketchikan Museums


KTN Public Library


Parks & Recreation


Chamber
Ketchikan Recognition

BBBS Match of the Month
Lifestyles


Home & Garden


Food & Drink


Arts & Culture


Book Reviews


Movie Reviews


Celebrity Gossip
On the Web


Cool Sites


Webmaster Tips


Virus Warnings
Sports


Ketchikan Links


Top Sports News
Public Records


FAA Accident Reports


NTSB Accident Reports


Court Calendar


Court Records Search


Wanted: Absconders


Sex Offender Reg.


Public Notices
Weather, Webcams


Today's Forecast


KTN Weather Data


AK Weather Map


Ketchikan Webcam


SE AK Webcams


Alaska Webcams


AK Earthquakes


Earthquakes
TV Guide


Ketchikan
Ketchikan Phone Book


Yellow Pages


White Pages
Government Links


Local Government


State & National


Saturday
August 08, 2009



Herring Cove: Chow Time
As soon as mama bear caught this big salmon her little cubs
followed her into the woods to eat.
Front Page Photo By CINDY BALZER

Ketchikan: NTVFD Awarded Assistance to Firefighters Grant - Friday, the U.S. Department of Homeland Security's Federal Emergency Management Agency (FEMA) awarded $16,535 from the Assistance to Firefighters Grants (AFG) for Fire Prevention and Safety to the North Tongass Fire Department in Ketchikan, Alaska. Nationally, the fiscal year (FY) 2008 AFG awards will provide approximately $500 million to fire departments and nonaffiliated emergency medical service organizations throughout the country.

"This direct funding is essential to train and equip our first responders who protect lives and property against all hazards in our communities each day," said U.S. Fire Administration Acting Administrator Glenn A. Gaines. "The USFA and FEMA will continue to remain steadfast in our commitment to support America's firefighters through these critical grant funds."

The Department of Homeland Security's Fire Prevention and Safety Grants (FP&S) grants support projects that enhance the safety of the public and firefighters from fire and related hazards. The primary goal is to target high-risk populations and mitigate high incidences of death and injury. Examples of the types of projects supported by FP&S include fire prevention and public safety education campaigns, juvenile firesetter interventions, media campaigns, and arson prevention and awareness programs - More...
Saturday - August 08, 2009

Ketchikan: KETCHIKAN METH DEALERS SENTENCED TO SERVE A DECADE IN FEDERAL PRISON - United States Attorney Karen L. Loeffler announced recently that DeeAnn Hanson and Brett Clearwater, residents of Ketchikan, Alaska, were sentenced separately last month for their roles in a Ketchikan methamphetamine drug conspiracy.

United States District Court Judge Ralph R. Beistline sentenced Hanson, 42, to 123 months in prison for conspiracy to distribute drugs, and sentenced Clearwater, 40, to 120 months in prison for conspiracy to distribute drugs and maintaining a property for the manufacture of drugs.

According to Special Assistant United States Attorney Christine Thoreson, who prosecuted the case, Hanson and Clearwater were ringleaders in an organization who arranged for the transportation of methamphetamine from Washington State to Ketchikan, Alaska, as well as coordinated the distribution of 50 grams or more of actual methamphetamine once it reached Ketchikan. On more than one occasion, the two traveled to Seattle themselves, and were caught on the way back into Ketchikan with drug paraphernalia and drug ledgers. - More...
Saturday - August 08, 2009

Ketchikan: Suspect Sought in Attempted Robbery of Senior Citizen - Ketchikan Police are looking for a white male, 20-30 years old, short, with a thin build, and blonde hair. This man suspected of an attempted robbery was last seen on August 3rd wearing a white t-shirt, blue shorts, black shoes running towards the Plaza.

At approximately 4:15 PM, the victim, a 66-year-old male, was in his vehicle in the area of First Avenue and Tongass Avenue when the suspect approached him. The suspect produced a handgun, pointed it at the victim, and demanded money. The victim grabbed the suspect's weapon and took it from him. The suspect then fled toward the Plaza on foot. Besides being shaken up, the victim was not injured during the encounter according to information released by the Ketchikan Police Department. - More...
Saturday - August 08, 2009

Alaska: Federal moratorium on Personal Care Assistance applications lifted - The Alaska Division of Senior and Disabilities Services will start processing applications for Personal Care Assistant (PCA) services at 8 a.m. next Wednesday, Aug. 12. The federal Centers for Medicare and Medicaid Services (CMS) had the state stop taking new applications on June 26, giving the state a window to process late reassessments and improve administrative procedures for PCA services and the state's four Medicaid waiver programs.

According to the division's website, the temporary moratorium remains in place for the state's four Medicaid waiver programs. However, The federal Centers for Medicare and Medicaid Services (CMS) clarified that individuals who had their waiver applications completed and accepted as of June 26 are actively enrolled in the program and are not affected by the moratorium. These are individuals who had been found to meet financial and care-need thresholds prior to June 26th.

The Centers for Medicare and Medicaid Services (CMS) is responsible for federal oversight of waiver and State plan programs including assuring that states maintain administrative authority over these programs and provide sufficient operational and programmatic oversight. Based on the review of information provided by June 26, insufficient evidence existed to assure CMS that Alaska is operating the HCBS waivers and providing State plan PCS in ways which ensure the safety of the waiver and other program participants. - More...
Saturday - august 08, 2009

Alaska: Opinion on Ethics Issues Released; Attorney General Hopes to Begin 'Serious Conversation' Among Alaskans - Alaska Attorney General Dan Sullivan on Wednesday released an official opinion on issues concerning the Executive Branch Ethics Act, making recommendations on ways to enhance the integrity of the process and concluding that public officials who are exonerated in ethics proceedings can be reimbursed for their legal expenses.

Sullivan said he hopes that his opinion, which includes recommendations on amendments to the ethics act, will spark a "serious conversation" among Alaskans about how the law is working.

"Our research and analysis show that the structuring and implementation of ethics acts require a balance of very important and sometimes competing interests," Sullivan said.- More...
Saturday - August 08, 2009

Alaska: Sex Offender Sentenced to 99 Years - A 33-year-old Anchorage man, Xeuy (sue-e) Sikeo (sick-kay-o), was recently sentenced to 99 years in prison for sexual abuse of a minor in the first degree, stemming from an incident that occurred in October or November 2007.

Superior Court Judge Eric Aarseth imposed the sentence after a two-week trial, applying the presumptive sentence under the recently revised statute for sex offenses. Sikeo previously was convicted of two other charges of sexual abuse of a minor. Under the revised law, effective on April 28, 2006, the judge is required to sentence a third-time convicted sex offender to 99 years. - More...
Saturday - August 08, 2009

Alaska Science: A crayfish lived in Denali Park By NED ROZELL - A few days ago, Steve Hasiotis found a crayfish burrow in Denali National Park and Preserve. The discovery was somewhat unusual, because the nearest living crayfish is now jackknifing through a stream in southern Ontario.

The crayfish burrow, where the creature once dug itself into soft sediment, was petrified, and about 70 million years old. The University of Kansas professor's discovery and those by his colleagues and friends Tony Fiorillo and Yoshi Kobayashi occurred in Denali National Park, Alaska's current hotspot for discovering dinosaurs and things that lived with them.

"Since the first (dinosaur) track was found here in 2005, we've found thousands and thousands of tracks and stuff to go with them," said Fiorillo, with the Museum of Nature & Science in Dallas. He gave a lecture recently at Denali National Park's Murie Science and Learning Center, revealing some of the latest findings from a rich outcrop of rock right off the park road. The area is near where a UAF student, Suzi Tomsich, found the brown-bear-size track of a three-toed meat-eating dinosaur in 2005.

"There's a 30-mile section along this road that's full of dinosaur tracks," he said. "This is the exact surface they walked on." - More...
Saturday - August 08, 2009

Alaska: Researchers to study rebirth of an Alaskan island after volcanic eruption - When Alaska's Kasatochi Volcano, in the western Aleutian arc, erupted on Aug. 7, 2008, it virtually sterilized Kasatochi Island.

The eruption covered the small Aleutian island with a layer of ash and other volcanic material several meters thick. It also provided a rare research opportunity: the chance to see how an ecosystem develops from the very first species to colonize an area.

Next week, a team of researchers organized by the U.S. Geological Survey and the U.S. Fish and Wildlife Service will visit Kasatochi to look for signs of life on the island. The interdisciplinary research team, including two scientists from the University of Alaska Fairbanks, will spend four days surveying the island, using the USFWS research vessel Tiglax as an operational base for the on-site research. The team leaves Sunday.

"Since volcanism plays such a big role in shaping the Aleutians, we hope to end up with a better understanding of how disturbances such as volcanic eruptions shape the ecology of these islands," says Tony DeGange, a USGS biologist and one of the research team coordinators. "There hasn't been a study quite like this done in Alaska where scientists are taking such a comprehensive ecological view of the impact of an eruption and its resulting response and recovery."

Researchers expect that insects and birds will be the first animal species that recolonize the island. In preparation for the August survey, biologists set up monitoring and sampling equipment on Kasatochi earlier this summer, including insect traps for Derek Sikes, curator of insects at the University of Alaska Museum of the North. Sikes visited Kasatochi in June 2008 for a one-day survey of the insect fauna on the island before the eruption. He will be part of the research team that visits the island next week. - More...
Saturday - August 08, 2009




Public Meetings & Info

Ketchikan




CLASSIFIEDS' CATEGORIES

Announcements and
Help Wanted
For Sale / Free Stuff
Garage Sales
Homes / Apts/ Property
Pets
Wanted
Lost & Found
Publish Your Ad

---


Commercial Ads

Viewpoints
Opinions/Letters
Basic Rules

If you submit a letter and it is not published, please contact editor@sitnews.us or call 254-1948.

Please continue to be careful with fire By David Hull - The summer of 2009 has been a great one! Let's keep the memories pleasant ones. Please, be very careful with any type of fire. Whether you are camping out, having a day at the beach or just cleaning up around the yard, careless use of fire can spell disaster. North Tongass VFD has responded to several reports of controlled burns that had gotten out of hand. The department has also responded to a few beach fires where people had left a smoldering cooking fire and it flared up. We have been lucky this year as none of the fires caused any real damage. Many may remember the fire a few years ago near Point Higgins School. That fire costs several thousands of tax dollars to bring under control and put out. It will take a long hard rain to lessen the true fire danger. We know it's coming, we just need to be patient. - More...
Saturday - August 08, 2009

Questions about firearms on census? By Al Johnson - I have been asking Senator Murkowski's office for a copy of the forthcoming census format or confirmation that there are question(s) regarding firearms on the form, and that the question of being a honest US.Citizen is not. - More...
Saturday - August 08, 2009

Early morning noise By Christina Lewis - Every morning I wake up only because some drunken people are arguing or yelling around my home. I have seen just about everything looking out my window -- people getting beat up, peeing, etc. Mind you this is around two or three in the morning. I am a single parent who needs her critical sleep to take care of two active girls, work, cook, clean, etc. - More...
Saturday - August 08, 2009

Health Care By La Shaine Reynolds - Let me start by introducing myself, my name is La Shaine Reynolds and what I have e-mailed you is what is in our health care package that the President is trying to get passed. I am sending this to every newspaper that I can in the U.S.. I am also sending this to CNN, Headline News, Fox, and where ever I can send this. Everyone deserves to know what they are up against. And I am exercising my freedom of speech. - More...
Saturday - August 08, 2009

More on National Health care legislation By A.M..Johnson - As the Congress is returning to their individual states for the August recess and with Senator Murkowski slated to be in Ketchikan,during the recess it is timely that as many of her loyal constitutes be aware of a summation of the current Health bill contents. - More...
Saturday - August 08, 2009

Great Horned Owl By Pat Long - Thanks to Jacy Pierson for the wonderful picture of the Great Horned Owl. We are used to seeing, and seeing pictures of eagles and ravens, ducks and swans, etc. But it is rare to actually see one and be able to get such a great picture to share with others. - More...
Saturday - August 08, 2009

Man arrested for breaking in his own home. By Alan R. (Rudy) McGillvray - This is about the arrest of that Cambridge professor alleged to be breaking into a home in Cambridge Massachusetts. It is a point that no one, in the drive-by media, the right-wing radio talk show host has mentioned; NO ONE HAS NOTICED. - More...
Saturday - August 08, 2009

Painted buses By Pat Long - Did I read that the borough assembly members were discussing and considering painting all the buses because of the success of the downtown shuttle? How much did money did they put out for the shuttle painting? - More...
Saturday - August 08, 2009

The rainiest place By Chuck Lakaytis - I always thought that the town of Ketchikan was there because of a chance meeting. - More...
Saturday - august 08, 2009

More Letters/Viewpoints
Webmail your letter or
Email Your Letter To: editor@sitnews.us

---

E-mail your news tips, news
releases & photos to:
editor@sitnews.us

SitNews
Stories in the News
©1999 - 2009
Ketchikan, Alaska

M.C. Kauffman, Webmaster/Editor,
Graphic Designer & Publisher
editor@sitnews.us
907 254 1948

In Memory of SitNews' first editor,
Richard (Dick) Kauffman
1932-2007

Locally owned & operated.
Online since 1999

Articles & photographs that appear in SitNews may be protected by copyright and may not be reprinted or redistributed without written permission from and payment of required fees to the proper sources.