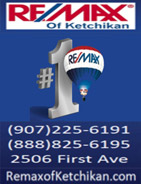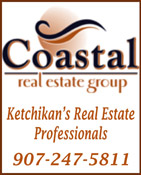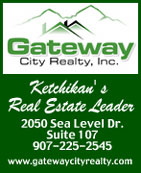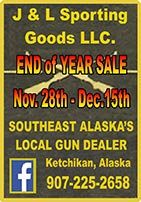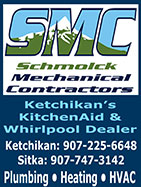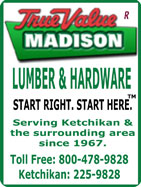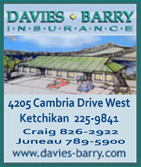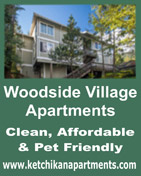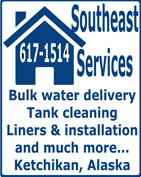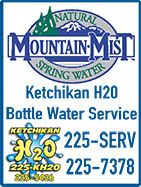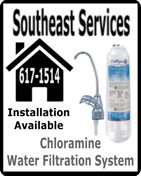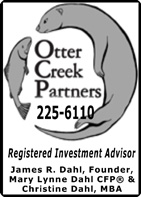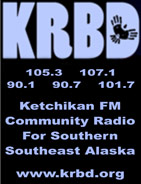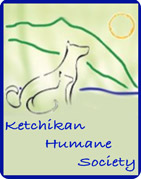 Contact


Call 617-9696


Webmail Letters


News Tips


Copyright Info


Archives
Quick News Search


Alaska


Ketchikan


SE Alaska


Alaska News Links
Columns - Articles


Dave Kiffer


Fish Factor


Money Matters
Historical Ketchikan


June Allen


Dave Kiffer


Louise B. Harrington
Ketchikan Arts & Events


Ketchikan Arts


Ketchikan Museums


KTN Public Library
Sports


Ketchikan Links
Public Records


FAA Accident Reports


NTSB Accident Reports


Court Calendar


Court Records Search


Wanted: Absconders


Sex Offender Reg.


Public Notices
Weather, Webcams


Today's Forecast


KTN Weather Data


AK Weather Map


AK Weathercams


AK Earthquakes

TV Guide


Ketchikan
Ketchikan Phone Book


Yellow Pages


White Pages
Government Links


Local Government


State & National

Bohemian Waxwing
Bohemian Waxwings usually show up in the area this time of year. It was sighted below Revilla High School.
Annual Christmas Bird Counts Scheduled: Ketchikan, Craig-Klawock, Petersburg and Skagway will hold their bird counts on December 20th. Click here for more information and to sign up.
Front Page Photograph By JIM LEWIS ©2014
(Please respect the rights of photographers, never republish or copy
without permission and/or payment of required fees.)



Alaska: Fisheries of Bristol Bay Off Limits to Oil & Gas Development; Legacy of Alaska Advocates Honored By MARY KAUFFMAN - President Obama has designated the pristine waters of Bristol Bay as off limits to consideration for oil and gas leasing. Tuesday's action by the President will safeguard one of the nation's most productive fisheries and will preserve an ecologically rich area off the coast of Alaska that is vital to the commercial fishing and tourism economy and to Alaska Native communities.

A humpback whale with shearwater birds in Bristol Bay.
Photograph courtesy U.S. Dept. of the Interior

Bristol Bay, located off the southeast coast of Alaska, is the heart of one of the world's most valuable fisheries, helping to provide 40 percent of America's wild-caught seafood and support a $2 billion annual fishing industry. The beautiful and remote area is also an economic engine for tourism in Alaska, driving $100 million in recreational fishing and tourism activity every year. Bristol Bay hosts the largest runs of wild sockeye salmon in the world, and provides important habitat for many species, including the threatened Stellar's eider, sea otters, seals, walruses, Beluga and Killer whales, and the endangered North Pacific Right Whale.

President Obama removed the area from future oil and gas development under section 12(a) of the Outer Continental Shelf Lands Act. The protected area, roughly the size of Florida, is the heart of one of the most productive fishing grounds in the country. It is bounded by the Aleutian Islands to the south and opens into the Bering Sea to the west.

The federal government estimates the net economic value of Bristol Bay's oil and gas resources at about $7.7 billion over the entire life of that development. By contrast, fisheries production in the region is valued in excess of $2 billion annually, or up to $80 billion over the same period that oil and gas development is projected to last.

U.S. Senator Mark Begich (D-AK) commented on President Obama's action that will prohibit oil and gas development Alaska's salmon-rich Bristol Bay.

"Bristol Bay is the world's most productive wild salmon fishery which produces jobs for thousands of Alaskans. This economic breadbasket, which helps produce 40 percent of all of America's seafood, will continue to provide for generations if properly managed," said Begich in a prepared statement Tuesday. "Much of Alaska's coastal waters, especially the promising Arctic, are open for oil and gas exploration and development. I stand with the majority of Alaskans who agree that protecting Bristol Bay's salmon fishery is a top priority.

The North Aleutian Basin Outer Continental Shelf planning area, commonly referred to as simply "Bristol Bay," has a troubled leasing history. In 1986, the federal government sold oil and gas leases totaling 5.6 million acres in the planning area. After years of litigation, the federal government bought back those leases in 1995 for over $100 million.



Yesterday's decision by President Obama to withdraw the area from all future oil and gas leasing extends indefinitely a temporary withdrawal that President Obama issued in 2010 and was set to expire in 2017. This action builds on decades of local efforts to protect Bristol Bay from oil and gas development by Alaska Native tribes and organizations, as well as local seafood and tourism businesses that create jobs and strengthen Alaska and the nation's economy. It also honors the legacy of Alaska residents like Harold 'Harvey' Samuelsen, a salmon fisherman who is legendary for his lifelong dedication to Bristol Bay and to creating economic opportunities for Alaska Native and rural communities.

Begich said, "There's no Alaskan who has been a more fierce supporter of Bristol Bay than the late Yupik commercial and subsistence fishermen Harvey Samuelson. It's appropriate to honor his legacy and contributions to Alaskans today and in the future by naming this reserve in his honor."

A broad coalition of Alaska Native tribes, commercial fishermen, seafood companies, and conservation organizations voiced support for protecting Bristol Bay's fisheries. Fifty federally recognized tribes and regional tribal organizations passed resolutions supporting a permanent withdrawal for this area, as did a coalition of 20 Alaska seafood companies and trade associations.

U.S. Senator Lisa Murkowski (R-AK) also responded to President Obama's decision Tuesday in a prepared statemen. "Given the lack of interest by industry and the public divide over allowing oil and gas exploration in this area, I am not objecting to this decision at this time," Murkowski said. "I think we all recognize that these are some of our state's richest fishing waters. What I do not understand is why this decision could not be made within the context of the administration's upcoming plan for offshore leasing – or at least announced at the same time."

Murkowski also expressed her strong concerns that the Obama Administration is still dramatically out of step with Alaska's most pressing needs.

"It is incredibly frustrating that this administration looks at Alaska – with oil production at a fraction of the level it could be at, and with low oil prices about to force steep across-the-board budget cuts – and decides that conservation is our most pressing need," Murkowski said. "We are not asking to produce everywhere – but right now, we are not being allowed to produce anywhere. Despite strong support, we are seeing development blocked in the Chukchi, the Beaufort, in NPR-A, and on the Coastal Plain. What we need are decisions to open lands and waters in Alaska, not the familiar and frustrating pattern of shutting everything down." - - More...
Wednesday AM - December 17, 2014




Alaska: Drilling Company Charged With Environmental And Maritime Crimes In Alaska - A drilling company has been charged with environmental and maritime crimes for operating the drill ship Noble Discoverer and the drilling unit Kulluk in violation of federal law in Alaska in 2012, announced Karen L. Loeffler, U.S. Attorney for the District of Alaska, and Sam Hirsch, Acting Assistant Attorney General for the Environment and Natural Resources Division of the U.S. Department of Justice.

Kulluk aground on the southeast side of Sitkalidak Island, Jan. 01, 2013
Photo By Petty Officer 3rd Class Jonathan Klingenberg, United States Coast Guard

Under the terms of a plea agreement filed in federal court last week, Noble Drilling (U.S.) LLC will plead guilty to eight felony offenses, pay $12.2 million dollars in fines and community service payments, implement a comprehensive Environmental Compliance Plan, and will be placed on probation for four years. In addition, Noble's parent corporation, Noble Corporation plc, headquartered in London, England, will implement an Environmental Management System for all Mobile Offshore Drilling Units (MODUs) owned or operated by Noble Corporation pic and its direct and indirect subsidiaries worldwide.

Noble Drilling (U.S.) LLC was charged in an eight-count Information with knowingly failing to maintain an accurate Oil Record Book and an accurate International Oil Pollution Prevention certificate, knowingly failing to maintain a ballast water record book, and knowingly and willfully failing to notify the U.S. Coast Guard of hazardous conditions aboard the drill ship Noble Discoverer. At the time of the offenses, the Noble Discoverer was operating under contract with Shell Offshore, Inc. and Shell Development, Ltd. for the purpose of drilling in the arctic in Alaska.

During the 2012 drilling season, Noble was the operator and bare boat charterer of the motor vessel Noble Discoverer and the drilling operator of the MODU Kulluk. The Kulluk was a conical-shaped vessel, weighing 27,968 gross tons, and measuring 265.7 feet in diameter. The Kulluk was not self-propelled, but rather had to be towed. The Noble Discoverer, a mobile drill ship, weighed approximately 15,296 gross tons, measured 572 feet long, and was propelled by a single main engine. In 2012, the Kulluk and the Noble Discoverer made several U.S. port calls in Washington and Alaska on their way to the Shell drilling site off the coast of Alaska. After leaving the drill site, the Kulluk ultimately ran aground off the coast of Unalaska when it broke free from its tow in bad weather, and the Noble Discoverer was dead-ship towed from Dutch Harbor to Seward due to failures with its main engine and other equipment. - More...
Wednesday AM - December 17, 2014


Alaska: Fisheries degrees become more accessible to rural Alaskans By SHARICE WALKER - With a just a phone line and Internet access, a student ANYWHERE in Alaska can now earn a Bachelor of Arts degree in fisheries at the University of Alaska Fairbanks School of Fisheries and Ocean Sciences.

Fisheries student Alexander Nicori holds a spawned-out king salmon from the Kogrukluk River, a tributary of the Holitna River in the central Kuskokwim River drainage.

The school offers the only Bachelor of Arts degree in fisheries in North America and this year adopted two new concentrations within the degree program that will provide students a more focused undergraduate experience. Incoming students will now select a concentration in either rural and community development or business and social sciences.

The rural and community development track is being offered through a partnership with UAF College of Rural and Community Development and is designed to provide a full degree program to rural Alaska residents. Courses are delivered through a combination of audio conference, videoconference and e-learning avenues. Students also can attend classes at UAF rural campuses.

"I feel really fortunate that we have this option out here," said fisheries student Jennifer Peeks, who lives in Bethel and has opted for the rural and community development concentration. "I like that it provides a focus on rural involvement and things that affect rural communities, it was a good fit for my goals of working with subsistence issues and communities here."

The program will provide a broad background of knowledge for students interested in fisheries business, administration, and leadership in rural and indigenous communities in Alaska and the circumpolar North. This degree program will focus on increasing cultural awareness, strengthening leadership capacity and fostering community development, with an emphasis on the sustainable management of fisheries.

"The goal is to train students to be community leaders while they are in their communities," said Trent Sutton, fisheries professor and associate dean at the school. "There will be a lot of fish classes and a lot of rural development classes." - More...
Wednesday AM - December 17, 2014




POLITICAL CARTOON: WALL ST HEADQUARTERS
By Bill Day ©2014, Cagle Cartoons
Distributed to subscribers for publication by Cagle Cartoons, Inc.




Real Time U.S. Debt Clock
http://www.usdebtclock.org/

U.S. Inflation Calculator
Easily calculate the buying power of the US dollar & inflation rate from 1913-2014

U.S. Energy Info. Admin.
Heating Oil & Propane Update

Public Service Announcements
Public Meetings & Info

KGB Animal Protection

Ketchikan Borough Assembly

Live video stream of current meeting
Archived videos
Agenda and Information Packets
Assembly Meeting Minutes
Borough Records
Calendar

Ketchikan Planning Commission

Live video stream of current meeting
Agenda, Information Packets & Minutes

Ketchikan City Council

View a Video of Meeting
Agenda & Information Packets

Ketchikan School Board

Live video stream of current meeting
Agenda & Information Packets


Gravina Access Project SEIS Alternatives Development

Gravina Access Website

Police Blotters

AK Troopers Daily Dispatch
Ketchikan Police Reports
Juneau Police Reports

Ketchikan

Jobs
Today's Forecast
Satellite
Today's Weather Images
Marine Forecasts
AK Weathercams
Ketchikan Weather Data
Current AK Weather Map




CLASSIFIEDS' CATEGORIES

Announcements
Help Wanted
Job Wanted
For Sale / Free Stuff
Garage Sales
Homes / Apts/ Property
Pets
Wanted
Lost & Found
Publish Your Ad

Front Page Archives
Letter Archives
October - Dec. 2014

| | | | | | | |
| --- | --- | --- | --- | --- | --- | --- |
| S | M | T | W | T | F | S |
| | | 30 | 01 | 02 | 03 | 04 |
| 05 | 06 | 07 | 08 | 09 | 10 | 11 |
| 12 | 13 | 14 | 15 | 16 | 17 | 18 |
| 19 | 20 | 21 | 22 | 23 | 24 | 25 |
| 26 | 27 | 28 | 29 | 30 | 31 | 01 |
| 02 | 03 | 04 | 05 | 06 | 07 | 08 |
| 09 | 10 | 11 | 12 | 13 | 14 | 15 |
| 16 | 17 | 18 | 19 | 20 | 21 | 22 |
| 23 | 24 | 25 | 26 | 27 | 28 | 29 |
| 30 | 01 | 02 | 03 | 04 | 05 | 06 |
| 07 | 08 | 09 | 10 | 11 | 12 | 13 |
| 14 | 15 | 16 | 17 | | | |

More Front Page Archives & Letters


Viewpoints
Commentary
Opinions/Letters
Basic Rules &
Freedom of Speech

Questions, please contact the editor at editor@sitnews.us or call 617-9696
Sitnews reserves the right to edit.

RE: Eighty-sixed By Matthew Felling - Greetings, Alaskans – I'd like to set the record straight on a recent letter published in SitNews on behalf of Senator Lisa Murkowski's office. - More...
Tuesday PM - December 16, 2014

Parking - One More Thing By Chris Elliott - I ran into a young man at the grocery store parking lot the other day (not literally) after I had squiggeled around getting into a parking spot. He mentioned the web page. He was most upset because the postings were anonymous. If someone was anonymously posting nude pictures of his wife, I could see his point. He might want to have a talk with the person. But posting pictures of bad parking is a horse of a different color. In the common law, "res ipsa loquitur" (the thing itself speaks). - More...
Tuesday PM - December 16, 2014

Clear-cutting of the Tongass By Dominic Salvato - Why does the Sealaska Corporation mislead the public by inferring its shareholders are solely Alaska's native people? There are hundreds, if not thousands of Sealaska shareholders without one drop of native blood in their bodies. It's not wrong, it's a simple fact. - More...
Monday PM - December 15, 2014

Eighty-sixed By A. M. Johnson - I find that your fine online news outlet must be employed to transmit a message to our Alaska Congressional Senator, Senator Murkowski. As the subject line reflects, her office, if not herself, has terminated my access to her office via email. The following is my response and that termination notice. - More...
Monday PM - December 15, 2014

Share the road By Michael McColley- I've driven on every street in town. I have lived here all my life and traffic gets congested all the time. For those that pull half way out in traffic, try using the center lane. Don't challenge other cars to brake. Let people out. No one is going to lose sleep, we only have so much road. No one needs to have road rage. No one is going to get there any faster by driving fast or by being a discourteous driver. - More...
Monday PM - December 15, 2014

Hollowing Our Military By Donald A. Moskowitz - I have previously written about the disastrous impact of "sequestration" on our armed forces. Douglas Wissing delves into this topic in his article "RIF Tide" in the December 2014 issue of The American Legion Magazine, which I partially paraphrase in the next paragraph. - More...
Monday PM - December 15, 2014

States Are Waking Up -- They Can Stop Our Federal Government Overreach By Arthur Bedford - Executive amnesty for millions of illegal aliens, 3500 new business crushing regulations, the feds attempting to regulate our local police departments—all within the last two weeks! State governments are waking up to the fact that they have the power to stop this federal overreach, regain state sovereignty, and bring power back to the people through use of a tool our Constitutional Framers gave them for just this situation, an Article V Convention of States (COS). Recently, Conservative talk radio host Mark Levin, a vocal supporter of a Convention of states, addressed the annual conference of the American Legislative Exchange Council (ALEC), an association of state lawmakers. He demanded that the hundreds of lawmakers in attendance "take your power back." - More...
Monday PM - December 15, 2014

Timber Economics By Owen Graham - Let's talk about real timber economics. For years we have been listening to various environmental groups and others talk about Tongass timber sale subsidies. The reality is there are none; no matter how many times the falsehood is repeated. If the federal government provides billions in wind production tax credits; that's a subsidy. When corn farmers and ethanol producers receive billions in tax credits and have their products supported with an ethanol gas mandate; that's also a subsidy. However, if a local lumber yard or an appliance store spends more money selling lumber or appliances than it receives, that does not mean their customers are subsidized; it just means that the lumber yard or appliance store will soon go broke. Likewise, the timber industry is not subsidized when it purchases timber from the Forest Service. The industry is not responsible for, nor can it control how much a federal agency spends. - More...
Monday PM - December 08, 2014

The Missing Christmas Deer By Ted Cabot - Let me start by saying I am writing this letter for my wife. Every year she waits patiently for the Holidays, especially Christmas, her absolute favorite. In our house, she without question is in charge of decorating the outside of our home, she does the inside as well, but her real joy is doing the outside. We live on lower Fairy Chasm Rd. so I'm sure there are many of you who know which house it is. She enjoys many, many compliments from the good people of Ketchikan every year, so you can see what motivates her to decorate the way she does. And yes, the house looks great every Christmas. She does try to do different things each year. And always does a great job. - More...
Monday PM - December 08, 2014

Nut Cracker Performance By A. M. Johnson - The performance of the Nut-Cracker this year is one for the record books. The performance of the children and young adults in learning the parts, learning their marks, and presentation in tune with the music score was absolutely outstanding. There was not a glitch, nor a miss in the timing, The set design was superb reflecting long backstage hours in preparation. To see the continued depth of adult thespians in accompanying roles in this production reflects the continued outstanding level of talent viewed in First City Player productions. - More...
Monday PM - December 08, 2014

Joy to the World By Judith Green - This past week end the Ketchikan Community Chorus, under the direction of Stephen Kinney, shared their music and talents with "The Songs of the People-around the world" as the title "Joy to the World" would suggest: Israeli, Serbian, American, French, Ukraine, Africa. - More...
Monday PM - December 08, 2014

Parking Failures By Chris Elliott - Donita O'Dell's letter prompts this response. Lighten up! If someone is having a heart attack & you park outside the lines at PeaceHealth, I don't think your photo's going to show up. If you park your little tiny Prius in the cart return lane, you deserve a little attention. If you're a jerk and you park like a jerk then you're going to respond to this "shaming" like a jerk. If you're a normal person who, for one reason or another, misparked your car, you're going to take it like a normal person and chuckle at being "outed." - More...
Monday PM - December 08, 2014

Webmail your letter or
Email Your Letter To: editor@sitnews.us

---

Articles & photographs that appear in SitNews may be protected by copyright and may not be reprinted or redistributed without written permission from and payment of required fees to the proper sources.

E-mail your news & photos to editor@sitnews.us

Photographers choosing to submit photographs for publication to SitNews are in doing so, granting their permission for publication and for archiving. SitNews does not sell photographs. All requests for purchasing a photograph will be emailed to the photographer.

The Local Paper is now available online.
Click here for this week's printed edition.