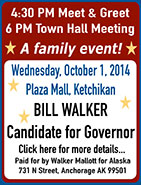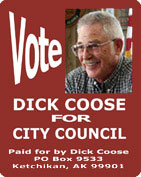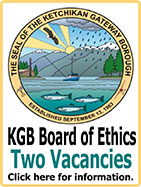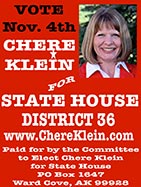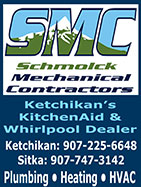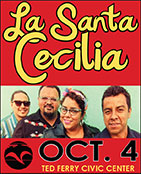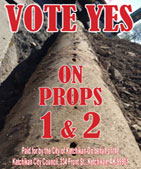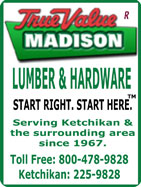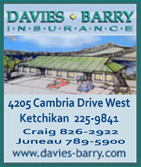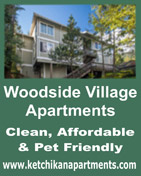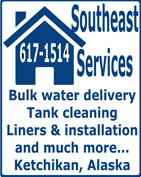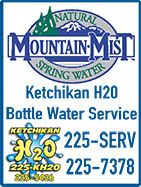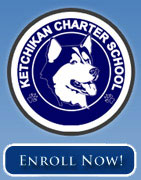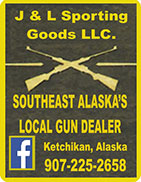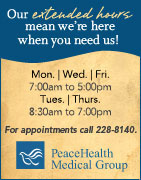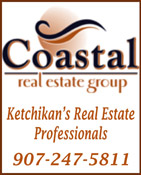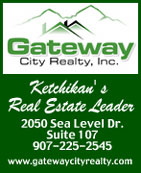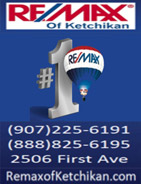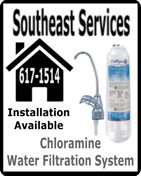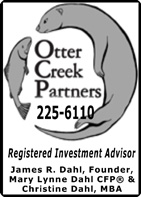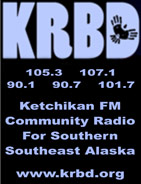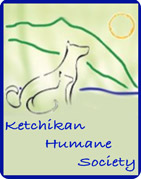 Contact


Call 617-9696


Webmail Letters


News Tips


Copyright Info


Archives
Quick News Search


Alaska


Ketchikan


SE Alaska


Alaska News Links
Columns - Articles


Dave Kiffer


Fish Factor


Money Matters
Historical Ketchikan


June Allen


Dave Kiffer


Louise B. Harrington
Ketchikan Arts & Events


Ketchikan Arts


Ketchikan Museums


KTN Public Library
Sports


Ketchikan Links
Public Records


FAA Accident Reports


NTSB Accident Reports


Court Calendar


Court Records Search


Wanted: Absconders


Sex Offender Reg.


Public Notices
Weather, Webcams


Today's Forecast


KTN Weather Data


AK Weather Map


AK Weathercams


AK Earthquakes

TV Guide


Ketchikan
Ketchikan Phone Book


Yellow Pages


White Pages
Government Links


Local Government


State & National

Early Morning Reflections
A recent September photograph displaying the lovely colors of early morning light reflections on the Tongass Narrows.
Front Page Photograph By SHARON CLARKSON ©2014
(Please respect the rights of photographers, never republish or copy
without permission and/or payment of required fees.)


Southeast Alaska: Court Decision Stops Four Tongass National Forest Logging Projects - The U.S. District Court in Anchorage issued a decision Friday on what is commonly known as the Islands Wolf lawsuit. Friday's decision has now, for the second time, stopped four Tongass National Forest logging projects. Greenpeace and Cascadia Wildlands have been litigating these projects since 2008.

Friday's order from the District Court says, "this Court finds ... the Forest Service still has not adequately explained its decision to approve the four logging projects". The projects halted are the Traitors Cove project near Ketchikan, Soda Nick near Hydaburg, and the Scott Peak and Overlook projects near Petersburg. This matter was remanded to the United States Forest Service to make further findings and determinations consistent with the Court's decision. - More...
Saturday PM - September 27, 2014

Alaska: Anchorage Superior Court Decision Welcomed by Walker; Emergency Regulation Affirmed by Court - Anchorage Superior Court Judge John Suddock affirmed today that Lt. Governor Mead Treadwell and the Divison of Elections acted appropriately in adopting the emergency regulation to allow the Walker-Mallott unity ticket, after being challenged on the decision in Strait v. Treadwell.

Judge Suddock concluded that there was a valid emergency under the Administrative Procedure Act, and that the Division of Elections was correct in following administrative precedent and Attorney General opinions to fill the statutory vacuum with a regulation to treat party and non-party candidates alike in allowing for a replacement.

"Of course, I am pleased with the court's decision that we acted appropriately to provide equal protection for non-party candidates, as well as party-affiliated ones," Treadwell said. "I am also pleased that Judge Suddock noted the 'integrity and impartiality' of our Division of Elections, in that we made a decision that doesn't necessarily favor the administration in which we serve." - More...
Friday PM -September 26, 2014

Ketchikan: UAS Ketchikan Awarded 5-Year $6.6 million Grant - The University of Alaska Southeast Ketchikan campus has been awarded a 5-year $6.6 million renovation grant to transform the University of Alaska Southeast Ketchikan Technical Center into the UAS Regional Maritime Technical Training Center. The intent of the renovation will be to create the premiere site in Southeast Alaska for training Alaska Native and rural Alaskans for high demand maritime and related occupations in state-of-the-art classrooms and labs with training simulators and equipment relevant to each occupation.

The completed Regional Maritime Technical Training Center will enhance the Marine Transportation program, the Maritime and Multi-Skilled Worker (MMSW) program, and associated courses including welding, diesel engine maintenance and repair, hydraulics maintenance and repair, refrigeration maintenance and repair, and marine electrical maintenance and repair with the goal of increasing the number of Alaska Native students in these courses.

The project will also incorporate upgrades and innovations to classroom technology across the campus to enhance learning experiences in e-learning courses for students living outside of Ketchikan. By upgrading and enhancing technology, students enrolled in certificate and degree programs that lead to occupations in maritime support industries, known as 'shore-based' occupations can stay in their communities while completing e-learning degrees. More Alaska Native and rural Alaskans will be able to enroll in these programs, stay in their communities and work towards an education that will lead to living-wage occupations. - More...
Friday PM - September 26, 2014

Fish Factor: Increase in Bering Sea crab & Pollock By LAINE WELCH - Alaska's conservative management combined with the grace of Mother Nature are swelling the abundance of two of the state's largest and most important fisheries.

Bering Sea crab scientists and stakeholder met last week to discuss the outlook for Alaska's biggest crab fisheries that open October 15th. The take away was that the stocks of red king crab, bairdi Tanners and snow crab all showed big increases in mature size classes, based on data from the annual summer surveys. (Only mature male crabs cans be retained in Alaska's crab fisheries.)

That has industry watchers predicting little, if any, change to the crab catches, said market expert John Sackton. The data did show some peculiarities though – there are indications that a spike in water temperature (by 2 degrees Celsius) might have redistributed the crabs into survey areas as they moved in search of colder waters. That could discount stock increases, Sackton said. - More...
Friday PM - September 26, 2014


Southeast Alaska: Southeast Conference Presents 2014 Southeast Alaska Business and Community of the Year Awards - Southeast Conference announced the 2014 winners for the Southeast Alaska business and community of the year. These awards were presented in Wrangell during Southeast Conference's annual meeting. These awards celebrate outstanding achievements by companies and municipalities making positive economic impacts in the region.

Shawn Richardson accepted the award on behalf of Samson Tug and Barge. The award was presented by Gordy Wrobel – Past President of Southeast Conference.
Photo courtesy Southeast Conference

The Southeast Alaska Business of the Year for 2014 is Samson Tug & Barge, a marine freight company based in Sitka. The company started as a horse and cart operation in Juneau during its early mining era, and has been providing marine transportation since 1937. Founded by the Baggen family in the early 1900's, the company is currently run by George Baggen and his daughter Cory Baggen.

In 2014 Samson Tug & Barge demonstrated an innovative spirit, showed exceptional growth, and provided a regional contribution to the Southeast Alaska business climate. In November 2013 the company expanded Southeast Alaska ports of call to include Ketchikan, Metlakatla, Thorne Bay, Craig, Wrangell, Petersburg, and Juneau, as well as expanding their existing Sitka operations.

Lori Blood, President of Southeast Conference lauded the Samson Tug and Barge saying, "The 2014 Southeast Alaska Business Award goes to an organization that is helping to grow the maritime sector of Southeast Alaska, is positively impacting people's lives by providing increased access to freight, and elevating the regional economy."

Shawn Richardson accepted the award on behalf of Samson Tug and Barge. Richardson leads the entire Southeast region for Samson and has overseen the company's transition back into Southeast Alaska. "I am honored to accept this award on behalf of the Baggen family and all of the Sampson employees. I want to thank the public that has supported us, and all of the support that is represented by this award."

The Southeast Alaska Community of the Year for 2014 is Pelican selected for the successful work it has accomplished in ice making.

In 2014, the City of Pelican began making, storing, and delivering ice to commercial fishing vessels and tenders from across the region. Because ice requires water and affordable electricity, the community also replaced its fresh water system and refurbished its hydroelectric generation plant as part of this process. The City of Pelican Ice Machine project received $800,000 from the Southeast Alaska Chinook Salmon Fishery Mitigation Program to improve the quality for commercial troll caught salmon. - More...
Friday PM - September 26, 2014


Alaska: USFS's Proposed Wilderness 'Photo Fee' Permits Clarified - Addressing concerns regarding the U.S. Forest Service's proposed special use permits related to still photography and commercial filming in congressionally designated wilderness areas, USFS Chief Tom Tidwell said yesterday that he will ensure the First Amendment is upheld under agency commercial filming directives.

Concerns arose following a September 4th Federal Register notice issued by the U.S. Forest Service seeking public comment on a proposal to formally establish consistent criteria for evaluating requests for commercial filming in wilderness areas as it has on national forests and grasslands.

In response to concerns the U.S. Forest Service's new photography policy would create an overly restrictive fee system that could prevent Alaskans, journalists, and visitors from taking photos or videos in our national forests, U.S. Senator Mark Begich (D-AK) said in a prepared statement Friday, "These proposed rules are ridiculous. It's deeply troubling that the USFS is proposing to make Alaskans pay a 'photo fee' in the Tongass or Chugach -- it's absurd."

Begich said, "The rule also appears to defy common sense, as the cost to issue complete and process paperwork permits would likely far outweigh the revenue generated. I will be contacting U.S. Department of Agriculture Secretary Vilsack and USFS Chief Tidwell to re-consider this unnecessary rule that tramples on First Amendment rights. The bottom line is that Forest Service policy should protect the First Amendment and allow Alaskans to hunt, fish, hike or photograph our national forests unhindered."

Withing hours of Sen. Begich expressing his concerns, the U.S. Forest Service released information clarifying the agency's intentions regarding the proposed directive for commercial photography and filmmaking in congressionally designated wilderness areas.

"The U.S. Forest Service remains committed to the First Amendment," said U.S. Forest Service Chief Tom Tidwell. "To be clear, provisions in the draft directive do not apply to news gathering or activities."

According to Friday's clarification by Tidwell, the proposal does not apply to news coverage, gathering information for a news program or documentary. However, if a project falls outside of that scope and the filming is intended to be on wilderness land, additional criteria are applied to protect wilderness values. In that case, a permit must be applied for and granted before any photography is permitted.

According to the Forest Service, the proposed directive on commercial filming in wilderness has been in place for more than four years and is a good faith effort to ensure the fullest protection of America's wild places.

"The fact is, the directive pertains to commercial photography and filming only – if you're there to gather news or take recreational photographs, no permit would be required. We take your First Amendment rights very seriously," said Tidwell. "We're looking forward to talking with journalists and concerned citizens to help allay some of the concerns we've been hearing and clarify what's covered by this proposed directive." - More...
Friday PM - September 26, 2014


Alaska Science: Why was interior Alaska green during the last ice age? By NED ROZELL - During our planet's most recent cold period, a slab of ice smothered Manhattan. Canada looked like Antarctica but with no protruding mountains. When the last glacial maximum peaked about 20,000 years ago, most of the continent - from the Arctic Ocean to the Missouri River - slept under a blanket of white.

The snow-capturing peaks of the Alaska Range, including 17,400 foot Mount Foraker, left, and 20,320 foot Mount McKinley.
Photo by Ned Rozell

Alaska was different. Anchorage and the rest of Southcentral, Southeast, and the Alaska Peninsula were under ice, but interior Alaska was green. Why, when blue ice buried North America, was Fairbanks ice-free?

First, another question: how do we know what the planet looked like 20,000 years ago? Answer: curious people who spot rock aprons draped over mountainsides and see tongues of extinct glaciers. The same types squint at cylinders of muck pulled from lake bottoms and envision maple and oak parklands where tundra ponds sit today.

One of these people, Dan Mann, offered an answer to the question of why central Alaska did not, in the literal sense, participate in the ice age (and despite its latitude has never been glaciated). When he's not floating northern rivers and finding the remains of ancient creatures poking from riverbanks, Mann teaches a class at the University of Alaska called Ice Age Alaska.

Twenty thousand years ago, a time Mann calls "very recent," Alaska was not the giant peninsula it is now. Because so much water was locked in glacier ice, sea level was 400 feet lower. That exposed the wide plain known as the Bering Land Bridge between western Alaska and Siberia. With Bering Strait closed, what is now Interior Alaska was much farther from ocean moisture. That "incredibly continental" climate featured warm, dry summers and less snow in winter. - More...
Friday PM - September 26, 2014

Political Cartoon: Dancing with ISIS and Ebola
By Cam Cardow, Cagle Cartoons
Distributed to subscribers for publication by Cagle Cartoons, Inc.





Real Time U.S. Debt Clock
http://www.usdebtclock.org/

U.S. Inflation Calculator
Easily calculate the buying power of the US dollar & inflation rate from 1913-2014

U.S. Energy Info. Admin.
Heating Oil & Propane Update

Public Service Announcements
Public Meetings & Info

KGB Animal Protection

Ketchikan Borough Assembly

Live video stream of current meeting
Archived videos
Agenda and Information Packets
Assembly Meeting Minutes
Borough Records
Calendar

Ketchikan Planning Commission

Live video stream of current meeting
Agenda, Information Packets & Minutes

Ketchikan City Council

View a Video of Meeting
Agenda & Information Packets

Ketchikan School Board

Live video stream of current meeting
Agenda & Information Packets


Gravina Access Project SEIS Alternatives Development

Gravina Access Website

Police Blotters

AK Troopers Daily Dispatch
Ketchikan Police Reports
Juneau Police Reports

Ketchikan

Jobs
Today's Forecast
Satellite
Today's Weather Images
Marine Forecasts
AK Weathercams
Ketchikan Weather Data
Current AK Weather Map




CLASSIFIEDS' CATEGORIES

Announcements
Help Wanted
For Sale / Free Stuff
Garage Sales
Homes / Apts/ Property
Pets
Wanted
Lost & Found
Happy Birthday, etc.
Publish Your Ad

Front Page Archives
Letter Archives
July - Sept. 2014

| | | | | | | |
| --- | --- | --- | --- | --- | --- | --- |
| S | M | T | W | T | F | S |
| | | 01 | 02 | 03 | 04 | 05 |
| 06 | 07 | 08 | 09 | 10 | 11 | 12 |
| 13 | 14 | 15 | 16 | 17 | 18 | 19 |
| 20 | 21 | 22 | 23 | 24 | 25 | 26 |
| 27 | 28 | 29 | 30 | 31 | 01 | 02 |
| 03 | 04 | 05 | 06 | 07 | 08 | 09 |
| 10 | 11 | 12 | 13 | 14 | 15 | 16 |
| 17 | 18 | 19 | 20 | 21 | 22 | 23 |
| 24 | 25 | 26 | 27 | 28 | 29 | 30 |
| 31 | 01 | 02 | 03 | 04 | 05 | 06 |
| 07 | 08 | 09 | 10 | 11 | 12 | 13 |
| 14 | 15 | 16 | 17 | 18 | 19 | 20 |
| 21 | 22 | 23 | 24 | 25 | 26 | 27 |

More Front Page Archives & Letters


Viewpoints
Commentary
Opinions/Letters
Basic Rules &
Freedom of Speech

Questions, please contact the editor at editor@sitnews.us or call 617-9696
Sitnews reserves the right to edit.

President Obama's Plan to Arm Unknown Syrian Rebels is Flawed By U.S. Senator Mark Begich
- When it comes to President Obama's flawed plan to arm unknown Syrian rebels, the significant risks outweigh the potential rewards. It is not a coherent or successful strategy to keep our country safe, which is why I voted against the proposal. - More...
Saturday PM - September 27, 2014

Reforming the National Guard to Prevent Sexual Assault By Bill Walker - The Office of Complex Investigations (OCI) report summary confirms what whistleblowers and victims had been reporting to Governor Sean Parnell for years: The National Guard chain of command allowed sexual assaults to occur with impunity while commanders retaliated against victims and whistleblowers. The chain of command even violated the confidentiality of victims. - More...
Saturday PM - September 27, 2014

2014 VOTE FOR THE BEST FOR ALASKA By Margot Miller - Every election we say "This is the most important election in many years." It is no different this year - but perhaps it really IS THE MOST IMPORTANT ELECTION in many years. - More...
Saturday PM - September 27, 2014

Alaska first! It's time. By Anne Lucas - The Bill Walker and Byron Mallott Unity Campaign needs people who are willing to work together and close the gaps between party lines - people who want to put Alaska first. - More...
Saturday PM - September 27, 2014

Ketchikan City Council Candidates By Douglas J. Thompson - I think the current candidates for City Council are running at a crucial time. Under Ketchikan City Manager Amylon's command the city is heading for bankruptcy. A bankruptcy generated by wasting taxes and incompetent city management. - More...
Saturday PM - September 27, 2014

Join the Singing Christmas Tree By Rob Holston - Here is your invitation to sing with us this year in the Clover Pass Community Church "Singing Christmas Tree" for men and women. - More...
Saturday PM - September 27, 2014

No to Sullivan By Jason Butler - Did you know that the Alaska Permanent Fund could be jeopardized because of Dan Sullivan's bad settlement of the Mercer case involving the teacher's retirement trust fund? - More...
Saturday PM - September 27, 2014

AACOP urges voters to "Vote NO on ballot measure 2 By Kalie Klaysmat -A USA Today/ Suffolk University survey released Friday (9/19/2014) reports only 46% of Colorado's likely voters now support the constitutional amendment that legalized and commercialized recreational marijuana in that state. More than 50% oppose the amendment entirely. That is a considerable point drop from the 55% of voters who supported the measure on Election Day in 2013. Further, only 42% of those questioned approved of the way the state of Colorado is managing recreational marijuana. - More...
Saturday PM - September 27, 2014

Yes to Ballot Measure 2 By John Suter - I am voting yes for Maui Wowee. Scientist have shown that continued marijuana use lowers a person's IQ eight points. I am tired of always being the dumbest person in the room. So I am voting yes on Ballot Measure 2. - More...
Saturday PM - September 27, 2014

MOSLEM TERRORIST CLEANING CREW RIDICULOUSLY RACIST RAGHEAD JIVE By David G Hanger - I generally am inclined to just let Al Johnson self-immolate because he does such a marvelously effective job of it, but this latest diatribe is so blatantly racist and otherwise objectionable that it requires a response of some sort. Trying to create fear in the minds of others over something as trite as a cleaning crews' religious or cultural preferences is as racist as you can get. It is also disgustingly anti-American. - More...
Saturday PM - September 27, 2014

Article V By Brian Valliant - James Madison once said, "Between the different constitutional governments, the one operating in all the states, the others operating separately in each, with aggregate powers of government divided between them, it could not escape attention, that controversies would arise concerning the boundaries of jurisdiction. A political system that does not provide for a peaceable and authoritative termination of these controversies, would not be more than the shadow of a government. The goal of a sustainable government is substituting uncertainty, confusion and violence, for law and order". - More...
Saturday PM - September 27, 2014

A Constitutional Tool whose time has come By Paul Hodson - Have you ever tackled a maintenance job around your house, only to go to your toolbox and find that the tool you need is not there? So, you end up using a wrench to try and drive a nail into a stud? - More...
Saturday PM - September 27, 2014

Fair Tax Act By Roy T Newsom - The Fair Tax Act, HR25/S122 has been held up by the US House Ways and Means Committee since 1997. This is a travesty considering the 17.5 trillion dollar debt this country has that is growing. When enacted, this plan is projected to bring about a 10.6%+ growth the first year. Instead of moving away from the US, companies will have an even playing field here. Imagine the impact of the $2,855,059,420,000.00 that the IRS collected in taxes during 2013 being left in the hands of businesses and taxpayers to be put into the economy. That would be a stimulus that works. - More...
Saturday PM - September 27, 2014

Doubters - Tuck This Away By Teresa Alvelo - There's a movement progressing across the country that some are doubting can bear any meaningful fruit. For those doubters, I'd like to request that you tuck the knowledge of the movement away in a corner of your memory for future consideration. - More...
Saturday PM - September 27, 2014

Webmail your letter or
Email Your Letter To: editor@sitnews.us

---

Articles & photographs that appear in SitNews may be protected by copyright and may not be reprinted or redistributed without written permission from and payment of required fees to the proper sources.

E-mail your news & photos to editor@sitnews.us

Photographers choosing to submit photographs for publication to SitNews are in doing so, granting their permission for publication and for archiving. SitNews does not sell photographs. All requests for purchasing a photograph will be emailed to the photographer.

Ketchikan
Regular Election
October 07, 2014

---

Candidates 2014

---

Borough Mayor
2 Year Term
1 Seat Open

---

Borough Assembly
3 Year Term
3 Seats Open

---

School Board
3 Year Term
2 Seats Open

---

City Council
3 Year Term
3 Seats Open

---

---

The Local Paper is now available online.
Click here for this week's printed edition.