Thursday
March 04, 2004


Museum Expansion Plan Unveiled
Front Page Photo Courtesy Ketchikan Museums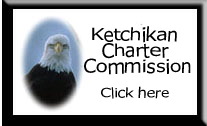 Viewpoints
Opinions/Letters

Protect the herring by Walter and Rose Northrup - Ketchikan - 03/04/04


Secondhand smoke - by Carl C. Webb - Ketchikan - 03/04/04


Solution for litter by Ken Lewis - Ketchikan - 03/04/04


Democrats work for solutions to education funding crisis by Rep. Mary Kapsner, Sen. Bettye Davis, Sen. Gretchen Guess - 03/04/04


Read more Viewpoints


Publish A Letter

Ketchikan: Museum Expansion Plan Unveiled - Approximately 45 people attended the city's unveiling of the museum expansion plan Wednesday evening at the Ted Ferry Civic Center. The expansion plan, designed by the Anchorage architectural firm of Livingston Slone, is proposed for the Centennial Building site in downtown Ketchikan. - More...
Thursday - March 04, 2004 - 1:10 am
Ketchikan: KGBSD Schedules Early Childhood Screening April 8th-9th - The Ketchikan Gateway Borough School District announced that it is again offering FREE Early Childhood Screening for ALL preschoolers in the community on April 8-9, 2004. The goal of the district is to screen ALL children ages 2 1/2 to 5 years old. According to information provided by Kim Voetberg of the Ketchikan Gateway Borough School District, if your child has been screened before it is not necessary to do so again. - Read more...
Thursday - March 04, 2004 - 1:10 am
Ketchikan: Acushnet returns home from February patrol - The Coast Guard cutter Acushnet and its crew returned home Tuesday after patrolling the Bering Sea and Gulf of Alaska for 30 days.
While underway, the Acushnet crew secured the homeland's maritime boarders and enforced U.S. federal laws and regulations for safety and fishing, especially with the closing and opening of many February fisheries including halibut. - Read more...
Thursday - March 04, 2004 - 1:10 am
Alaska: New Museum Urged To Acknowledge Contributions of Elizabeth Peratrovich To The Struggle For Native Civil Rights - U.S. Sen. Lisa Murkowski on Wednesday urged the top leaders of the new National Museum of the American Indian to acknowledge the contributions of Elizabeth Peratrovich to the struggle of Alaska's Native people to achieve full civil rights in its treatment of American Indian history. - Read more...
Thursday - March 04, 2004 - 1:10 am
Spruce bark beetle damage on white spruce trees near Hope, Alaska. Beetles killed more than 30 million trees in an epidemic that started in the early 1990s. Ned Rozell photo...
Alaska: Bark beetles take Connecticut-size bite out of Alaska by Ned Rozell - An insect smaller than Ed Berg's thumbnail uprooted he and his wife Sara.
Swarms of spruce bark beetles killed most of the centuries-old spruce trees surrounding the Bergs' former home on East End Road in Homer in the late 1990s. After the beetles denuded their land, the Bergs moved into downtown Homer. - Read more...
Thursday - March 04, 2004 - 1:10 am
NW: Aquatic scientists divided on role of sea lice from salmon farms in decline of native salmon in B.C. - Salmon farms in British Columbia may pose a threat to wild salmon stocks, a paper published this week in the Canadian Journal of Fisheries and Aquatic Sciences claims. The paper presents evidence that native fish sampled near the farms are more heavily infected with parasitic sea lice. Lead author Alexandra Morton, a registered professional biologist and private researcher, believes the parasites multiply on the farms and are then transmitted to juvenile native salmon, causing recent drastic declines in wild fish populations. "If we don't do anything, we're definitely going to lose the wild salmon," said Morton. - Read more...
Thursday - March 04, 2004 - 1:10 am
Alaska: Administration Reaches Agreement with Local 71; Contract Has No Increase in First Year, 2 Percent in Second & Third Years - The Murkowski Administration reached agreement Wednesday with Public Employees Local 71 for a new two and one-half year agreement. Local 71 represents approximately 1600 employees in labor, trades, and crafts jobs. The new agreement takes effect on July 1, 2004, and expires December 31, 2006, and requires ratification by the membership and approval by the Legislature. - Read more...
Thursday - March 04, 2004 - 1:10 am
Wood chopper's station with fuel for steamers on the Upper Yukon... [between ca. 1900 and ca. 1930]
Forms part of: Frank and Frances Carpenter collection (Library of Congress). Gift; Mrs. W. Chapin Huntington; 1951. Courtesy Library of Congress
June Allen Column
Nulato AK: a small village
but big in history

Nulato, Alaska 99765 is little known beyond the state's Interior except perhaps during the running of the world famous Iditarod dogsled races. In even number years the race follows a northern route to Nome and mushers pass through Nulato. The name of the Athabaskan Indian village on the Yukon River means "dog salmon camp," modified to express "in the shelter of the bluff." It is home today to a population of about 340, almost wholly Athabaskan. For such a small town, Nulato has some fascinating stories to tell!
Not only was Nulato an important fish camp along that stretch of the Yukon River for centuries before the arrival of Western explorers and traders, Nulato was also an ancient trading center for commerce between Alaska's Athabaskan Indians and the Inupiat Eskimos. So its location was a natural for a Russian fur-trading post during the years that the Tsar owned Alaska. It is also one of only two of Alaska's villages - Kaltag being the other - that celebrates the ancient Stick Dance, a ceremony also important among the tribes in the Southwestern United States... - Read the rest of this story by June Allen...
Wednesday - March 03, 2004 - 1:00 am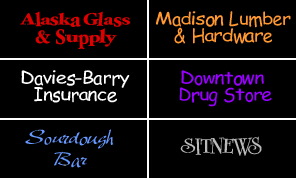 The June Allen column is made possible
in part by these sponsors.
Cick on each name to visit web sites.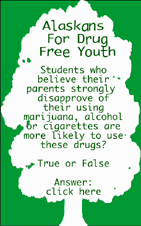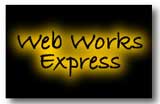 Wanted
Freelance Writers
Sitnews is interested in purchasing news and human interest stories about Ketchikan. Contact editor@sitnews.org or call 247-8590.