Thursday
February 12, 2004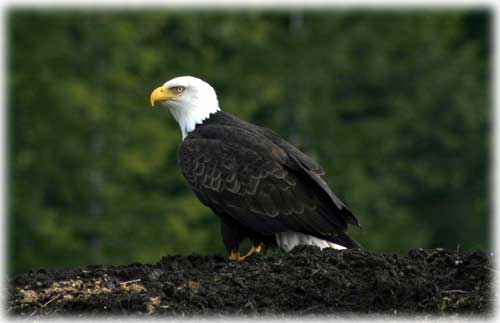 'Eagle'
by Carl Thompson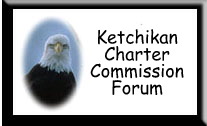 KCC Information
Agendas, Minutes,
Informational Packets,
Commissions' Comments
Public Comments
Last updated Feb. 11, 2004
February 2004
Click on the date to read the stories & to view photos published on that day...

| | | | | | | |
| --- | --- | --- | --- | --- | --- | --- |
| S | M | T | W | T | F | S |
| 1 | 2 | 3 | 4 | 5 | 6 | 7 |
| 8 | 9 | 10 | 11 | 12 | 13 | 14 |
| 15 | 16 | 17 | 18 | 19 | 20 | 21 |
| 22 | 23 | 24 | 25 | 26 | 27 | 28 |
| 29 | | | | | | |
Alaska: Delegates favor an income tax; Conference of Alaskans turns against governor's wishes - Gov. Frank Murkowski's Conference of Alaskans on Wednesday rebelled against him and expressed strong support for an income tax, an idea the governor has forcefully opposed since he campaigned for the office. - Read this story...
Anchorage Daily News - linked February 12, 2004
Alaska: Senator Murkowski Urges State In Gas Talks To Allow Individual Alaskans To Buy Into Gas Pipeline - U.S. Senator Lisa Murkowski has asked the state, as it negotiates agreements with potential natural gas pipeline builders, to require that Alaskans have the right to own a part of any gas line, that it protect the ability of an All-Alaska LNG project to proceed, and that it seek Alaska hire, worker training and labor agreements and additional funding to promote quality education in Alaska. - Read more...
Thursday - February 12, 2004 - 1:00 pm

Ketchikan: Listen to this story... The State of Alaska is reporting a significant decline in flu cases around the state. Ketchikan General Hospital officials are reporting similar findings. Deanna Garrison has this update.
KRBD - Ketchikan Public Radio - linked Thursday - February 12, 2004 - 1:00 pm
Ketchikan: Ring given in gratitude returned in friendship - Decades after a widow gave her wedding ring to a family friend, the keepsake is returned to her daughters. - Read this story...
Everett Herald, WA -linked Thursday - February 12, 2004 - 1:00 pm
Alaska: State OKs new standardized tests...EDUCATION: Students will take the same type of exam in all grade levels beginning in 2005, officials say. - Read this story...
Anchorage Daily News - linked February 12, 2004

More Alaska & Ketchikan News
Alaska Weather to be Digested Differently
The interior Alaska sky during a chinook, a phenomenon that occurs when air from south of the Alaska Range warms rapidly on its descent of the north side of the mountains.
Photo by Ned Rozell...
Alaska Science: Alaska Weather to be Digested Differently by Ned Rozell - Alaska weather geeks, including me, will soon have more to gawk at. The state's offices of the National Weather Service are switching to a new communication system that will someday allow people to check forecasts for their specific neighborhood or village.
Forecasters at weather service offices in Juneau, Anchorage and Fairbanks have started to use a computer database that divides Alaska's 912,597 square kilometers into individual boxes about three-to-five kilometers on a side. As soon as the bugs are worked out of the system, Alaskans will be able to select specific areas of the state and get detailed forecasts.
"Say you want to go hunting 70 miles west of Iliamna and you want to know what the weather will be like in two days," said Eric Stevens of the NWS office in Fairbanks. "Instead of settling for a generalized forecast for the entire region around Iliamna, you could click on a point on the map, and boom, there's your customized information. We have the potential to forecast for every 5-kilometer 'neighborhood' in Alaska." - Read more...
Thursday - February 12, 2004 - 1:00 pm

More Top Science News
Wrangel Island, which is located off the northern coast of Eastern Siberia and straddles the East Siberian Sea and the Chukchi Sea.
Credit: Jacques Descloitres, MODIS Land Rapid Response Team, courtesy NASA...
June Allen Column
A Story of an Unfriendly Arctic Island
And the heroine who survived it
There is a desolate island in the Chukchi Sea on the frigid top of the planet. It is 83 miles north of the coast of Siberia and it is named Wrangel Island - Wrangel with one L. It is roughly kidney-shaped and said to be about 80 miles long and 18 to 30 miles across, with a cluster of low mountains at its center. During the warmth of its very brief summer, rivers flow north and south over rolling tundra to the sea. Along the frosty riverbanks are buried the bones of a race of woolly mammoths, evidence of dwarfed survivors of a larger race of Russian Steppe mammoths of perhaps 20,000 or 30,000 years ago. The island today is inhabited by a tiny Russian-Eskimo settlement and is largely visited by polar bears, seals, foxes, ducks and geese and the occasional scientist from around the world. - Read the rest of this story...
Monday - February 02, 2004 - 1:00 am

Read more stories by June Allen...
June Allen's Column Is Made Possible In-Part By These Local Sponsors:
Madison Lumber & Hardware, Inc. ~ Downtown Drugstore ~ Alaska Glass & Supply ~ Sourdough Bar Liquor Store ~ Davies-Barry Insurance ~ Sitnews...
Weather

---

E-mail your news tips, stories, news releases & photos to:
editor@sitnews.org

E-mail large photo files to
photos@sitnews.org

Edited by Dick Kauffman:
editor@sitnews.org

E-mail the Webmaster:
webmaster@sitnews.org

Sitnews
Stories in the News
©1999 - 2003
Ketchikan, Alaska

Published online since
August 2000

'Our Troops'


---

Copyright Applies - Please obtain written permission before reproducing photographs, features, columns, etc. that are published on Sitnews.

Sitnews is not a
commercial web site.