Wednesday
March 03, 2004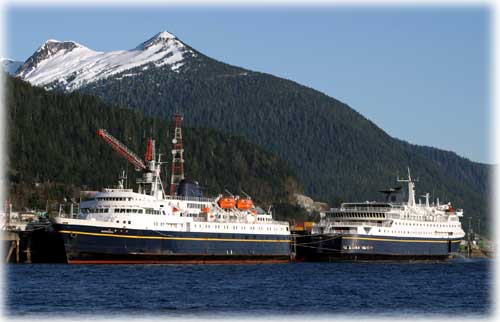 'Matanuska and Columbia'
Front Page Photo by Carl Thompson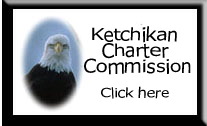 Viewpoints
Opinions/Letters

Personal freedoms, rights & second hand smoke by Rebecca Kleinschmidt - 03/02/04


Smoking Ban? Right Approach
by Joseph Branco - 03/02/04


To ban smoking or not to ban smoking by Neil Gray - 03/02/04


Smoking Ban? Wrong Approach by Hunter Davis
- Ketchikan - 03/02/04

Ketchikan: Listen to this story... The Ketchikan Gateway Borough Assembly Monday night voted unanimously to lease borough office space in Ward Cove to the Alaska Marine Highway System. As Deanna Garrison reports, the borough is lobbying the state to relocate Marine Highway administrative offices from Juneau to Ketchikan as early as next summer.
KRBD - Ketchikan Public Radio - linked Wednesday - March 03, 2004
Ketchikan: Ketchikan approves proposal to move ferry system out of Juneau - The Ketchikan Gateway Borough approved a proposal to the state on Monday to move the administrative offices of the Alaska Marine Highway System and about 40 jobs out of Juneau to Ketchikan. - Read this story...
Juneau Empire - linked Wednesday - March 03, 2004

Craig: Listen to this story... The City of Craig hopes to save about $80,000 over the next 10 years by refinancing its swimming pool bond. As Jay Marble reports, the city hopes to take advantage of lower interest rates.
KRBD - Ketchikan Public Radio - linked Wednesday - March 03, 2004
Ketchikan: City To Unveil Museum Expansion Plan Wednesday - The public is invited to view the exciting concept design for a new, expanded community museum, proposed for the Centennial Building site in downtown Ketchikan. Representatives of the architectural firm of Livingston Slone will be in Ketchikan to present the plans at an open house on Wednesday, March 3, from 5:00 until 7:00 PM at the Ted Ferry Civic Center. Refreshments will be served and the public will have an opportunity to view the plans, visit with Museum staff and the architects. A formal presentation of the concept design is scheduled for 5:30 PM. - Read more...
Wednesday - March 03, 2004 - 1:00 am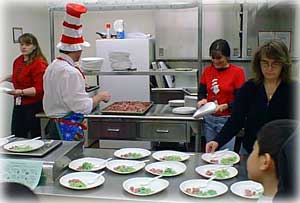 Green Eggs & Ham
Photo by Mark O'Brien

Ketchikan: Houghtaling Principal Les McCormick stood in for Sam I Am as he served green eggs and ham to over 500 students as they celebrated Dr. Seuss' 100th birthday on Tuesday, March 2. - More...
Alaska: Murkowski Questions Effect on Alaska of Cuts to Forest Service Budget - Saying she fears the Administration is being shortsighted by underfunding programs to aid the nation's forest industry and to promote forest health, Alaska Sen. Lisa Murkowski Tuesday urged a reprogramming of funds to forestry programs, specifically programs that help the development of a timber industry in Alaska. - Read more...
Wednesday - March 03, 2004 - 1:00 am
Alaska: Gun liability bill overloaded with provisions that would hurt
the rights of Alaska's hunters and sportsmen - Saying the gun liability bill had become overloaded with provisions that would have hurt the rights of Alaska's hunters and sportsmen, Sen. Lisa Murkowski Tuesday voted to shelve gun liability legislation, at least for the present. - Read more...
Wednesday - March 03, 2004 - 1:00 am
Southeast: Tongass Recognized For Environmental Stewardship - The Tongass National Forest recently earned national recognition for outstanding environmental stewardship.
The Sitka Ranger District garnered the Forest Service's national 2003 Rise to the Future award in the Collaborative Aquatic Resource Stewardship category for its Redoubt Lake Restoration and Management Program. - Read more...
Wednesday - March 03, 2004 - 1:00 am
Wood chopper's station with fuel for steamers on the Upper Yukon... [between ca. 1900 and ca. 1930]
Forms part of: Frank and Frances Carpenter collection (Library of Congress). Gift; Mrs. W. Chapin Huntington; 1951. Courtesy Library of Congress
June Allen Column
Nulato AK: a small village
but big in history

Nulato, Alaska 99765 is little known beyond the state's Interior except perhaps during the running of the world famous Iditarod dogsled races. In even number years the race follows a northern route to Nome and mushers pass through Nulato. The name of the Athabaskan Indian village on the Yukon River means "dog salmon camp," modified to express "in the shelter of the bluff." It is home today to a population of about 340, almost wholly Athabaskan. For such a small town, Nulato has some fascinating stories to tell!
Not only was Nulato an important fish camp along that stretch of the Yukon River for centuries before the arrival of Western explorers and traders, Nulato was also an ancient trading center for commerce between Alaska's Athabaskan Indians and the Inupiat Eskimos. So its location was a natural for a Russian fur-trading post during the years that the Tsar owned Alaska. It is also one of only two of Alaska's villages - Kaltag being the other - that celebrates the ancient Stick Dance, a ceremony also important among the tribes in the Southwestern United States... - Read the rest of this story by June Allen...
Wednesday - March 03, 2004 - 1:00 am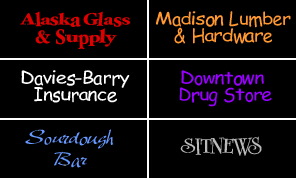 The June Allen column is made possible
in part by these sponsors.
Cick on each name to visit web sites.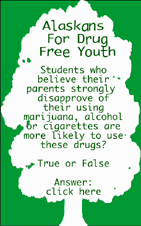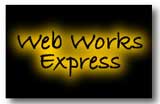 Wanted
Freelance Writers
Sitnews is interested in purchasing news and human interest stories about Ketchikan. Contact editor@sitnews.org or call 247-8590.