'Dance of the Peacock'
Mr. P.P. Kaku, Peacock
Front Page Photo by MC Kauffman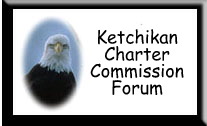 KCC Information
Agendas, Minutes,
Informational Packets,
Commissions' Comments
Public Comments
Last updated Feb. 14, 2004
February 2004
Click on the date to read the stories & to view photos published on that day...

| | | | | | | |
| --- | --- | --- | --- | --- | --- | --- |
| S | M | T | W | T | F | S |
| 1 | 2 | 3 | 4 | 5 | 6 | 7 |
| 8 | 9 | 10 | 11 | 12 | 13 | 14 |
| 15 | 16 | 17 | 18 | 19 | 20 | 21 |
| 22 | 23 | 24 | 25 | 26 | 27 | 28 |
| 29 | | | | | | |
National ocean commissioners & scientists call for overhaul of ocean policies & management - The Pew Ocean Commission released its report last June. Now, the long-awaited draft report from the U.S. Commission is slated for release to state governors for their review in early March. Both reports call for major changes in the governance of U.S. oceans and coastal resources. Ocean policies and laws in the U.S. have not been comprehensively reviewed for over 30 years and now lag dangerously behind our scientific understanding of what we need to do to address the present crises in our seas.
"For a long time, we have been asleep at the wheel," says Boris Worm, a marine ecologist from Dalhousie University who coauthored the 2003 Nature paper showing that only 10% of large predatory fish are left in the global ocean. "Oceanographers have mostly studied ecosystems minus the fish. Fishery scientists have mostly studied fish minus the ecosystems. Society has not thought much at all of fish, or ocean ecosystems, except as a commodity. This is changing and changing rapidly. We now understand how we have been altering the ocean on a global scale, how our own well-being is linked to this largest system on earth, and what we need to do to protect and restore its health." - Read more...
Sunday - February 15, 2004 - 12:50 am
North Pacific Fisheries Offer Positive Model; "Sustainable management that protects habitat is a reality, organization says - Even while a dramatic press event Saturday sounded ominous warnings about oceans and sea life, the Marine Conservation Alliance (MCA) emphasized the hopeful example of the North Pacific Ocean, source of more than half the seafood consumed in the U.S., and a model of successful, science-based fisheries management.
"It's easy for some groups to despair in the face of sweeping, sky-is-falling generalizations about the health of the oceans while steadfastly ignoring considerable evidence to the contrary here in the North Pacific, MCA Executive Director Ron Clarke said. "The MCA's members are dedicated to managing fisheries and fish habitat to ensure both healthy fish stocks and sustainable, bountiful harvests and the practices in place here have a decades-long track record of achieving exactly that, Clarke said. "The news is far from gloomy. - Read more...
Sunday - February 15, 2004 - 12:50 am