Front Page Photo
'Dance of the Peacock'
photos by M.C. Kauffman
February 15, 2004
Sunday - 12:50 am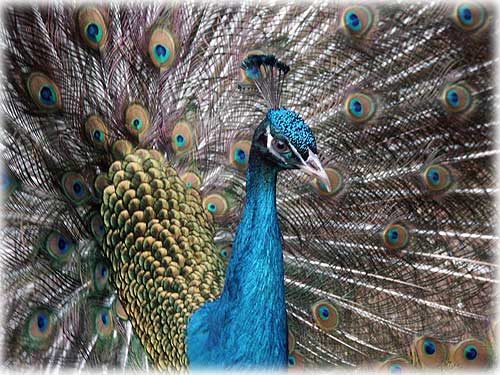 Mr. P.P. Kaku, Peacock
Front page photo...
Ketchikan, AK - Mr. P.P. Kaku is ready for spring and invites its early arrival with his peacock dance Saturday afternoon. Spending most of the winter comfortably indoors in the peafowl house, he was delighted to be able to wander the yard and fan his tail and do his foot stomping dance. When he grew tired of dancing, he amused himself by sitting on the roof and yahooing!
Mr. P.P. Kaku's longest tail feathers are approximately five feet. He is one of a family of four peafowl which includes two peacocks and two peahens.
Photo Gallery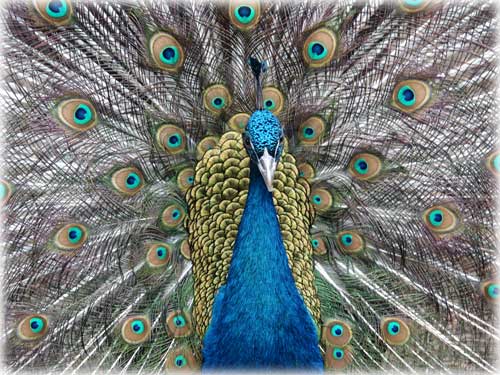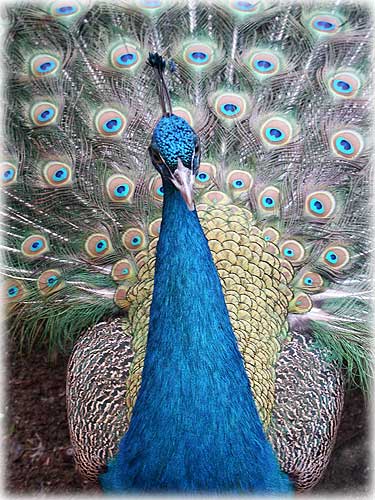 Lowering his feathers...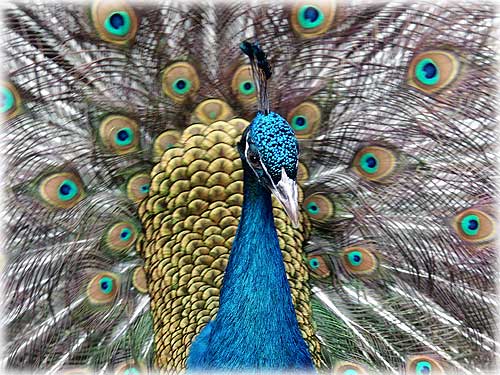 MC Kauffman ©2004
E-Mail: mc@sitnews.us
Submit your photos for publication to photos@sitnews.org.
Post a Comment View Comments
Submit an Opinion - Letter
Sitnews
Stories In The News
Ketchikan, Alaska