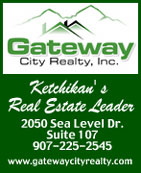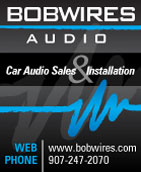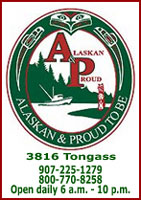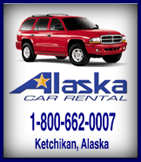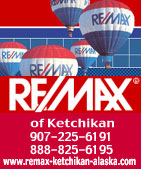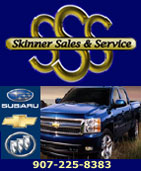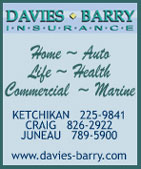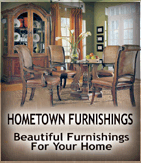 Contact


Call 617-9696


Webmail Letters


News Tips


Search Sitnews


Copyright Info


Archives
Today's News


Alaska


Ketchikan


Top Stories


U.S. News


U.S. Politics


Stock Watch


Personal Finance


Science News


US Education News


Parenting News


Seniors News


Medical News


Health News


Fitness


Offbeat News


Online Auction News


Today In History


Product Recalls


Obituaries
Quick News Search


Alaska


Ketchikan


SE Alaska


Alaska News Links
Columns - Articles


Dave Kiffer


Fish Factor


Chemical Eye On...


Parnassus Reviews


George Pasley


More Columnists
Historical Ketchikan


June Allen


Dave Kiffer


Louise B. Harrington
Ketchikan Arts & Events


Ketchikan Arts


Ketchikan Museums


KTN Public Library
Ketchikan Recognition


BBBS Matches
Lifestyles


Home & Garden


Food & Drink


Arts & Culture


Book Reviews


Movie Reviews


Celebrity Gossip
On the Web


Cool Sites


Webmaster Tips


Virus Warnings
Sports


Ketchikan Links


Top Sports News
Public Records


FAA Accident Reports


NTSB Accident Reports


Court Calendar


Court Records Search


Wanted: Absconders


Sex Offender Reg.


Public Notices
Weather, Webcams


Today's Forecast


KTN Weather Data


AK Weather Map


Ketchikan Webcam


SE AK Webcams


Alaska Webcams


AK Earthquakes


Earthquakes
TV Guide


Ketchikan
Ketchikan Phone Book


Yellow Pages


White Pages
Government Links


Local Government


State & National


Wednesday
November 04, 2009



"Fire and Ice"
Front Page Photo by BILL MECK
Contact: will_haro[AT]hotmail.com

Alaska: New Fisheries regulations include more rural residents in subsistence halibut fishery - NOAA Fisheries has published new regulations, effective December 4, 2009, that mean more residents in remote areas will be able to participate in the subsistence fishery for Pacific halibut in waters in and off Alaska.

New participants in the subsistence halibut fishery will have to qualify for a subsistence halibut registration certificate (SHARC).

What has changed in regulation is the definition of a rural resident. The regulations put in place in 2003 stated that a SHARC holder had to be a rural resident of a community with customary and traditional uses of halibut-and the communities were listed-or had to be a member of an Alaska native tribe with customary and traditional uses of halibut-and the tribes were also listed. That left out some potential subsistence halibut fishermen who were not members of a qualifying tribe and who lived rurally outside of listed rural communities. - More...
Wednesday - November 04, 2009

Alaska: Fish processing plant in Haines faces a possible $177,500 fine for discharging fish waste without a permit - The U.S. Environmental Protection Agency announced Tuesday that it has filed a complaint against Chilkoot Fish & Caviar, Inc. for violations of the federal Clean Water Act. The violations allegedly occurred at Chilkoot's fish processing plant located at Mile 5 Lutak Road in Haines, Alaska. The company, which allegedly has repeatedly violated its permit over a four year period, could face a penalty of $177,550, the maximum civil penalty allowed under the Clean Water Act.

EPA alleges that Chilkoot violated the Clean Water Act by discharging fish processing waste into Lutak Inlet without a National Pollutant Discharge Elimination System (NPDES) permit. The administrative complaint alleges illegal discharge activities from May to October in 2004, 2005, 2006 and 2007. - More...
Wednesday - November 04, 2009

Alaska: Governor marks his 100th day in office - Governor Sean Parnell marked his 100th day in office as the state's chief executive by reaffirming his commitment to growing Alaska's economy and strengthening families.

"One hundred days ago, I pledged to position Alaska for investment and economic growth, and to train and educate more Alaskans for jobs," Governor Parnell said. "We're making progress."

Quoting a news release, the Parnell-Campbell administration has been a strong advocate for responsible oil and gas development in the Outer Continental Shelf (OCS) of Alaska. In meetings with the secretary of the Interior, White House officials, trade groups, and others, Governor Parnell has argued that such development would be in the best interests of Alaska and the nation and that the significant oil and gas potential of the Alaska OCS could be developed without harming the environment. - More...
Wednesday - November 04, 2009

Alaska: Arctic Fishery Management Plan goes into effect December 3 - Regulations implementing the Fishery Management Plan for Fish Resources of the Arctic Management Area published in the Federal Register November 3 go into effect December 3, 2009.

The regulations close the Arctic Management Area to commercial fishing. The Arctic Fishery Management Plan establishes a process for considering requests to develop future fisheries based upon the best available science.

In 2006, the North Pacific Fishery Management Council began considering options for fishery management in the Arctic. The council talked extensively with communities on Alaska's North Slope and other stakeholders. Ultimately, the Council decided to take a precautionary approach, voting to prohibit commercial fisheries until sufficient information on the Arctic marine environment is available to sustainably manage commercial fishing. - More...
Wednesday - November 04, 2009

Alaska: State alters how hospitalized flu patients are counted - The Alaska Department of Health and Social Services is revising how it tracks hospitalized patients with influenza.

Beginning Nov. 1, 2009, the state of Alaska is asking hospitals to report the number of patients hospitalized with signs and symptoms (syndrome) of pneumonia and influenza, in addition to the number of people hospitalized with laboratory-confirmed influenza infection. Previously, only patients with lab-confirmed influenza, either seasonal or H1N1, were counted in the report.

Alaska reports hospitalizations and deaths to the federal Centers for Disease Control and Prevention (CDC) every Tuesday and publishes the results on the state Epidemiology Web site on Wednesdays. - More...
Wednesday - NOvember 04, 2009

National: Swine flu could raise constitutional issues By EMILY MULLIN - Civil liberties advocates caution that mandatory vaccinations, forced quarantines and restricted interstate travel would not only endanger individual rights but also would be unlikely to prevent disease in the event of a severe H1N1 outbreak.

"These raise the highest constitutional problems," said Michael Greenberger, director of the Center for Health and Homeland Security at the University of Maryland, at a recent panel discussion.

Sharon Bradford Franklin, senior counsel at the Constitution Project, an advocacy organization for civil rights, said it's important to consider the "potential impact of individual rights" and the "legitimate scope of government power" in the event of a flu pandemic.

Last month, an order that would have required all New York State health workers to get the H1N1 vaccine created a public outcry. The mandate was rescinded after state officials said the vaccine was in short supply, but the issue of mandatory vaccination raises serious legal and constitutional issues.


"You can't force someone to get a vaccine you don't have," said Wendy Mariner, author and professor of health law at Boston University.

Mariner said that new laws imposing mandates in the event of a national emergency, such as a severe flu pandemic, are unnecessary and often create public backlash.

In 1918, a global flu pandemic swept the world, killing more than 50 million people and infecting 500 million. A new strain of the H1N1 flu virus struck the United States in April, leading President Barack Obama to declare a national emergency. - More...
Wednesday - November 04, 2009

National: Social Security inundated with disability claims By CATHY MCKITRICK - As the worst recession since the Great Depression appears to be ending, the Social Security Administration is grappling with a flood of disability applications due to aging baby-boomers and heavy job losses.

Pending claims are expected to jump 70 percent this year, said Dan Allsup, spokesman for Allsup Inc., which represents people applying for disability payments.

"The number of people held up at the initial level is just exploding," Allsup said, blaming that giant jump on the ailing economy and what he terms the "silver tsunami" of America's graying population.

Mark Lassiter, media officer for the Social Security Administration, confirmed what Allsup described as a ticking time bomb.

"We've seen a tremendous spike in our disability applications," Lassiter said, noting that a year ago, 2.6 million claims were forecast and 3 million were filed.

"This year we're expecting 3.3 million," he said. - More...
Wednesday - November 04, 2009

Personal Finance: More take money out of 401(k) plans in recession By LEN BOSELOVIC - Early returns indicate the recession is causing more people to take withdrawals from their retirement plans for reasons other than rolling them over to other plans or because they've retired.

Investment manager Vanguard reports the number of workers who borrowed money from their 401(k) plans in the first half increased 6 percent. Non-hardship withdrawals, made by workers 59 1/2 and older while they are still on the job, rose 14 percent during the same period.

"We speculate that the increase in loans and non-hardship withdrawals is related to the general economic conditions," Vanguard said in a report issued in July.

Hewitt Associates reports loan activity is up 10 percent and hardship withdrawals are up 20 percent this year.

Sandra Pappa of Buck Consultants, in Pittsburgh, said she had heard the same thing from someone who keeps track of a 401(k) plan for the company sponsoring it. The record keeper gave her anecdotal evidence of increasing requests for hardship withdrawals and loans.

"When the chips are down and you don't have the income, you have no place else to go," Pappa said. "If this was a pension plan, participants would not be able to access this money." - More...
Wednesday - November 04, 2009




Public Meetings & Info

Ketchikan




CLASSIFIEDS' CATEGORIES

Announcements and
Help Wanted
For Sale / Free Stuff
Garage Sales
Homes / Apts/ Property
Pets
Wanted
Lost & Found
Publish Your Ad

---


Commercial Ads

Viewpoints
Opinions/Letters
Basic Rules

Questions, please contact the editor at editor@sitnews.us or call 617-9696.

Ward Cove Comprehensive Plan By Mary Lynne Dahl - As an observer of what has been happening at Ward Dove this past 12 years ,I agree wholeheartedly that before we sell Ward Cove piecemeal, we should develop a comprehensive, long term plan for that property. My 25 years as a financial planner have proven to me that planning produces much better results than shooting from the hip. The PIEER authors have some very good ideas for creating the kind of plan needed before any concrete actions are taken and their suggestions should be taken seriously. - More...
Wednesday - November 04, 2009

Heating and power generation By A.M.Johnson - Samuel Bergeron has it right, however I am not so sure that Petersburg and Wrangell, ahead of Ketchikan in this suggested heat form, has already been doing this to a high degree. It may be that the surplus power or the anticipated share of the Tyee power for Ketchikan is reduced up by these two town's recent and ongoing conversion activity to electrical heat. - More...
Wednesday - November 04, 2009

Democrats crushed By Tom Ferry - Obama was like an anchor around Corzines' neck. Now finally it is the beginning of the end of the Marxist Obama administrations complete gutting of America. with crushing defeats in key states the folks seem to finally be coming out of their trance. - More...
Wednesday - November 04, 2009

Loggerville By Rob Holston - On November 9, 2009 the KGB Assembly will be discussing Ward Cove, Loggerville and any other proposals that may be presented. - More...
Wednesday - November 04, 2009

Haloacetic Acid in the drinking water By Peggy Ayers - I am writing to let Dayle Amundson (and any other persons concerned with Haloacetic Acid in the water exceeding acceptable limits) know that according to the Minnesota Department of Health Haloacetic Acid can be removed from the drinking water using a Carbon Activated Filter. They can be installed as a whole house system or an under the sink system for use in drinking and cooking water. I do not know where these units can be purchased but I'm sure they can be found. - More...
Wednesday - November 04, 2009

Electric Heat By Samuel Bergeron - With the Swan-Tyee electrical intertie coming on line, it would be in all of our best interest as rate payers and owners of KPU and the Intertie, that we use it to its fullest extent. - More...
Monday PM - November 02, 2009

Health Care is in the Toilet! By Marie-Jeanne Cadle - I am still trying to get over the absurd implication by Mr. Peter Jensen a few months ago that un/underinsured people will somehow dirty his private toilet as he refers to his current health care. Mr. Jensen is also worried that access to health care by these apparently dirty individuals like myself, will somehow limit his access. I can assure Mr. Jensen that people such as myself; un/underinsured, will never have the opportunity to soil his precious private health care because 1) Mr. Jensen is Native American and has health care provided at tax payer expense that will never be available to the un/underinsured non-natives and 2) Mr. Jensen is military and has health care proved at tax payer expense that will never be available to un/underinsured non-military. - More...
Monday PM - November 02, 2009

Ward Cove by Rob Holston - I appreciate the information provided by the Ward Cove PIEER Group. Your idea of "..designting sections for appropriate uses." is in agreement with the Ward Cove Focus Group meeting Oct. 13, that called for the KGB to subdivide and offer for sale in a way compatible with community needs & economic development. I will be presenting the Loggerville Small Boat Harbor Business Plan at the next PLEADAC meeting the evening of Nov. 4, 2009. Anyone wanting to view plan details prior to the meeting, please email me. Plan Summary to follow: - More...
Monday PM - November 02, 2009

Ward Cove By Don Borders - What's next in the on going saga of local government mismanagement? It's been eleven years ago that the Ward Cove Pulp Plant shut down and then average incomes for the area dropped extremely low. It's only been from outside help from the federal legislators and departments like Homeland Security that have influxed the local incomes to regenerate the revenue which fuels the two local governments through the taxation of the populous. (Walmart helped also, however it's the next to the smallest store they have.) Boys and Girls, it is time to quit playing games and get the property back on to the tax roles. - More...
Monday PM - November 02, 2009

Re: Congressional leadership By Jim Dornblaser - Mr. Stallings' letter is rather harsh in inferring Congress' lacking of leadership. He seems to prefer "Oligarchy" rule in handing policy/law making over to an un-elected body. - More...
Monday PM - November 02, 2009

Personal losses By Don Borders - I wish I had kept a list of all the Ketchikan Pulp Mill employees. In the past few months I knew three of the ex- pulp mills' employees who have died. The last one was Mike Diverty (see Coast Guard suspends search for Sitka Fisherman Monday, Oct. 26, 2009 ) Mike lost his home, his dignity and his family in losing his job due to the actions of the "Tree Huggers" forcing the closure of the Pulp Mill. - More...
Monday PM - November 02, 2009

Mike Smith's Photos By Peter Bolling - There is little I have enjoyed more in the past month or so than logging on to SitNews and finding a new photo by Mike Smith. Poetic. Thanks Mike. - More...
Monday PM - November 02, 2009

Haloacetic acid By Dayle Amundson - I also worry about what haloacetic acid does to humans. I just read Peggy Ayers letter. It is interesting that the KGB mails Mt. Point consumers of the water papers saying it has too much haloacetic acid in the water (over federal guidelines). I now BUY my drinking water. - More...
Monday - November 02, 2009

Tolerance, Good Grief By Charles Schilli - Ms Abajian, have you attended college? Those who believe they know best for every one are, in my experience, far more likely to be young and overly sure of themselves, and "Liberals". (They are not actually liberals, but totalitarians.) - More...
Monday - November 02, 2009

More Letters/Viewpoints
Webmail your letter or
Email Your Letter To: editor@sitnews.us

---

E-mail your news tips, news
releases & photos to:
editor@sitnews.us

SitNews
Stories in the News
©1999 - 2009
Ketchikan, Alaska

M.C. Kauffman, Webmaster/Editor,
Graphic Designer & Publisher
editor@sitnews.us
907 254 1948

In Memory of SitNews' first editor,
Richard (Dick) Kauffman
1932-2007

Locally owned & operated.
Online since 1999

Articles & photographs that appear in SitNews may be protected by copyright and may not be reprinted or redistributed without written permission from and payment of required fees to the proper sources.