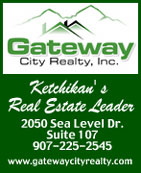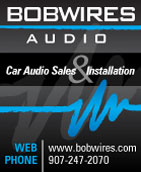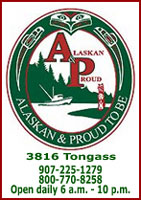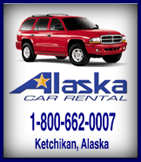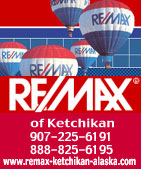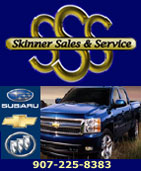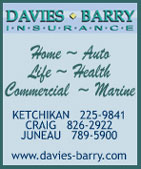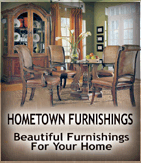 Contact


Call 617-9696


Webmail Letters


News Tips


Search Sitnews


Copyright Info


Archives
Today's News


Alaska


Ketchikan


Top Stories


U.S. News


U.S. Politics


Stock Watch


Personal Finance


Science News


US Education News


Parenting News


Seniors News


Medical News


Health News


Fitness


Offbeat News


Online Auction News


Today In History


Product Recalls


Obituaries
Quick News Search


Alaska


Ketchikan


SE Alaska


Alaska News Links
Columns - Articles


Dave Kiffer


Fish Factor


Chemical Eye On...


Parnassus Reviews


George Pasley


More Columnists
Historical Ketchikan


June Allen


Dave Kiffer


Louise B. Harrington
Ketchikan Arts & Events


Ketchikan Arts


Ketchikan Museums


KTN Public Library
Ketchikan Recognition


BBBS Matches
Lifestyles


Home & Garden


Food & Drink


Arts & Culture


Book Reviews


Movie Reviews


Celebrity Gossip
On the Web


Cool Sites


Webmaster Tips


Virus Warnings
Sports


Ketchikan Links


Top Sports News
Public Records


FAA Accident Reports


NTSB Accident Reports


Court Calendar


Court Records Search


Wanted: Absconders


Sex Offender Reg.


Public Notices
Weather, Webcams


Today's Forecast


KTN Weather Data


AK Weather Map


Ketchikan Webcam


SE AK Webcams


Alaska Webcams


AK Earthquakes


Earthquakes
TV Guide


Ketchikan
Ketchikan Phone Book


Yellow Pages


White Pages
Government Links


Local Government


State & National


Monday
November 02, 2009



Bond Bay Whales
Front Page Photo by MIKE SMITH

Ketchikan: Alaska Coast Guard moves forward in biomass heating plan - The Coast Guard is making plans to convert its conventional heating systems to biomass boilers burning wood chips in place of as much as one million of gallons of heating oil a year in Sitka, Ketchikan and Kodiak.

Coast Guard Civil Engineering Unit Juneau has worked extensively with the U.S. Forest Service, The Nature Conservancy, the Juneau Economic Development Council, the Sitka Conservation Society and the Department of Energy on solutions to better heat Coast Guard buildings and utilize existing alternative fuels in each of the locations.

The current concept is to install centralized plants in Sitka and Ketchikan which would burn wood chips as fuel and distribute the resulting hot water throughout the bases through buried insulated water lines. After a study conducted by Civil Engineering Unit Juneau last year, both sites were deemed excellent candidates for biomass plants due to their compact configuration and the ready availability of biomass fuel from local wood mills.

A biomass fuel system will involve an automatic fuel feed system consisting of mechanical belts and augers, a specially designed combustion unit which cleanly burns fuel at high temperatures under tightly controlled conditions, a commercial boiler unit which transfers the combustion heat to hot water or steam and a distribution system which carries the heated water or steam to buildings throughout the facilities.

Air emissions from the three plants are not anticipated to be a problem. Modern biomass plants operate under very tightly controlled parameters and incinerate the fuel at very high temperatures and efficiencies. - More...
Monday PM - November 02, 2009

Ketchikan: Alaska Association of Harbormasters and Port Administrators
Holds Annual Conference - The Alaska Association of Harbormasters and Port Administrators (AAHPA) held its annual conference the week of October 19-23 in Kodiak, Alaska. Over 60 attendees from communities throughout coastal Alaska listened to presentations from a variety of State and Federal agencies on topics ranging from grant programs for repair and replacement of infrastructure to regulations regarding interaction with marine mammals.

Highlights of the conference included the announcement of the Matt O'Boyle of Skagway as the AAHPA Harbormaster of the year and Ketchikan's Port and Harbors Customer Service Representative Donna Ryan as the AAHPA Employee of the Year. Ryan's nomination cited numerous initiatives she undertook during the past year to improve both the physical and procedural environment for Port and Harbors customers in Ketchikan. - More...
Monday - November 02, 2009

Fish Factor: Pollutants could potentially disrupt all major fisheries in Alaska By LAINE WELCH - Fish and shellfish will soon get more protection from mercury and other toxins in the atmosphere that end up in US waters. The Environmental Protection Agency announced last week that for the first time, it is putting the brakes on fossil fuel emissions from U.S. power plants. About half of the carbon dioxide produced by burning fossil fuels is absorbed by the oceans; the resulting off kilter chemistry is beginning to wreak havoc on sea creatures.

Many other polluters were forced to reduce emissions of toxic materials when the Clean Air Act was strengthened in 1990. But the Bush Administration ruled that power plants, the largest source of carbon dioxide and mercury pollution, were not subject to the rules. In February 2008, a federal appeals court overturned that ruling and ordered the EPA to regulate toxic air pollutants from power plants.

The EPA will be required by November 2011 to set controls for coal- and oil-fired power plants; oil is used to generate only a small percentage of U.S. electricity. Companies will have three years to comply after the new regulations go into effect.

Most of the atmospheric pollutants in the North Pacific come from emissions of coal fired power plants in Asia. That's bad news for Alaska -- water samples collected last spring from the Gulf of Alaska showed that acid levels are increasing more quickly and more severely than previously thought. The Gulf findings are similar to those seen in the Chukchi and Bering Seas.

"It seems to be more accelerated in Alaska because of the colder water temperatures. Cold water naturally holds more carbon dioxide (CO2), which controls the acidity levels in the water," said Jeremy Mathis, a chemical oceanographer at the University of Alaska/Fairbanks who did the water studies.

Increased acidity robs the ocean of calcium carbonate, the building block of sea creatures' skeletons and shells. Scientists estimate the ocean is 25 percent more acidic now than it was 300 years ago

"This isn't the case where we're going to talk about the impact 100 years from now," Mathis said. "This is an impact that we're going to see over the next decade that could potentially disrupt all the major fisheries in Alaska." - More...
Monday PM - November 02, 2009

Alaska: Security Incident Reported By Alaska HSS - The Alaska Department of Health and Social Services recently had a security incident that may have resulted in the disclosure of personal information regarding individuals who are served by or do business with the department.

On Oct. 12, 2009, two media devices were stolen from a department employee. It is unknown whether the devices held any personal information or what that information could include. Due to the possibility that personal information may have been held on either of the devices, the department is notifying Alaskans so that individuals can be aware and take actions to protect themselves from identity theft or harm.

The department is reviewing the breach to help determine what information may have been on the stolen device. The department plans to send a written notice to Alaskans who receive services as a precaution. The notice will recommend actions that Alaskans can take to protect their identity, such as placing a fraud alert on their credit report. - More...
Monday PM - November 02, 2009

Alaska: Bill Allen and Richard Smith, Former Officers of VECO Corporation, Sentenced for Roles in Alaska Public Corruption Scheme - Bill J. Allen and Richard L. Smith were each sentenced in separate hearings Thursday for their participation in a corruption scheme in which they provided approximately $395,000 in corrupt payments to public officials from the state of Alaska, announced Assistant Attorney General Lanny A. Breuer of the Criminal Division. Allen and Smith were sentenced in U.S. District Court for the District of Alaska by U.S. District Court Judge John W. Sedwick.

Allen, 72, the former chief executive officer of VECO Corporation, was sentenced to 36 months in prison, a $750,000 fine and three years of supervised release. Smith, 64, the former vice president of community and government affairs for VECO Corporation, was sentenced to 21 months in prison, a $10,000 fine and three years of supervised release.

Both defendants pleaded guilty on May 7, 2007, to three-count informations charging each with bribery; conspiracy to commit bribery, extortion under color of official right, and honest services mail and wire fraud; and conspiracy to defraud the Internal Revenue Service (IRS) of the U.S. Department of the Treasury. According to court documents, Allen and Smith conspired with at least five members of the Alaska legislature to provide illegal financial benefits to several Alaska elected officials in exchange for those officials' support on legislation pending before the Alaska state legislature. Allen and Smith also pleaded guilty to one substantive count of bribery, and admitted that they provided approximately $395,000 in benefits to public officials from the state of Alaska in connection with the scheme. - More...
Monday PM - November 02, 2009

Arts & Entertainment

Ketchikan: This Week in Ketchikan - This week in Ketchikan, come out to the Main Street Gallery on Friday, November 6th from 5-7pm for the opening reception of a new show by Janine Gibbons! "India Color" is a solo show of acrylic paintings and jewelry with vibrant colors, gold foil and Indian influences created by local business owner, City Council Member, and artist Janine Gibbons. See large scale acrylic paintings on wood in rich colors. Strong lines show edges, and are filled with fields of color, reminiscent of stained glass or encaustic. Her palette shows her interest in Indian colors, and her compositions often focus on shape, symmetry and pattern. Plus beautiful original jewelry. See you at 330 Main Street for First Friday!

First Friday Downtown! Bundle up and head out for a night of fun downtown! Businesses keep their doors open late and showcase new displays, visit local galleries with new exhibits, stop in at the New York Café for live music, stop in at the Library for a kids' craft! There's lots to do the first Friday of every month! - More...
Monday PM - November 02, 2009




Public Meetings & Info

Ketchikan




CLASSIFIEDS' CATEGORIES

Announcements and
Help Wanted
For Sale / Free Stuff
Garage Sales
Homes / Apts/ Property
Pets
Wanted
Lost & Found
Publish Your Ad

---


Commercial Ads

Viewpoints
Opinions/Letters
Basic Rules

Questions, please contact the editor at editor@sitnews.us or call 617-9696.

Electric Heat By Samuel Bergeron - With the Swan-Tyee electrical intertie coming on line, it would be in all of our best interest as rate payers and owners of KPU and the Intertie, that we use it to its fullest extent. - More...
Monday PM - November 02, 2009

Health Care is in the Toilet! By Marie-Jeanne Cadle - I am still trying to get over the absurd implication by Mr. Peter Jensen a few months ago that un/underinsured people will somehow dirty his private toilet as he refers to his current health care. Mr. Jensen is also worried that access to health care by these apparently dirty individuals like myself, will somehow limit his access. I can assure Mr. Jensen that people such as myself; un/underinsured, will never have the opportunity to soil his precious private health care because 1) Mr. Jensen is Native American and has health care provided at tax payer expense that will never be available to the un/underinsured non-natives and 2) Mr. Jensen is military and has health care proved at tax payer expense that will never be available to un/underinsured non-military. - More...
Monday PM - November 02, 2009

Ward Cove by Rob Holston - I appreciate the information provided by the Ward Cove PIEER Group. Your idea of "..designting sections for appropriate uses." is in agreement with the Ward Cove Focus Group meeting Oct. 13, that called for the KGB to subdivide and offer for sale in a way compatible with community needs & economic development. I will be presenting the Loggerville Small Boat Harbor Business Plan at the next PLEADAC meeting the evening of Nov. 4, 2009. Anyone wanting to view plan details prior to the meeting, please email me. Plan Summary to follow: - More...
Monday PM - November 02, 2009

Ward Cove By Don Borders - What's next in the on going saga of local government mismanagement? It's been eleven years ago that the Ward Cove Pulp Plant shut down and then average incomes for the area dropped extremely low. It's only been from outside help from the federal legislators and departments like Homeland Security that have influxed the local incomes to regenerate the revenue which fuels the two local governments through the taxation of the populous. (Walmart helped also, however it's the next to the smallest store they have.) Boys and Girls, it is time to quit playing games and get the property back on to the tax roles. - More...
Monday PM - November 02, 2009

Re: Congressional leadership By Jim Dornblaser - Mr. Stallings' letter is rather harsh in inferring Congress' lacking of leadership. He seems to prefer "Oligarchy" rule in handing policy/law making over to an un-elected body. - More...
Monday PM - November 02, 2009

Personal losses By Don Borders - I wish I had kept a list of all the Ketchikan Pulp Mill employees. In the past few months I knew three of the ex- pulp mills' employees who have died. The last one was Mike Diverty (see Coast Guard suspends search for Sitka Fisherman Monday, Oct. 26, 2009 ) Mike lost his home, his dignity and his family in losing his job due to the actions of the "Tree Huggers" forcing the closure of the Pulp Mill. - More...
Monday PM - November 02, 2009

Mike Smith's Photos By Peter Bolling - There is little I have enjoyed more in the past month or so than logging on to SitNews and finding a new photo by Mike Smith. Poetic. Thanks Mike. - More...
Monday PM - November 02, 2009

Haloacetic acid By Dayle Amundson - I also worry about what haloacetic acid does to humans. I just read Peggy Ayers letter. It is interesting that the KGB mails Mt. Point consumers of the water papers saying it has too much haloacetic acid in the water (over federal guidelines). I now BUY my drinking water. - More...
Monday - November 02, 2009

Tolerance, Good Grief By Charles Schilli - Ms Abajian, have you attended college? Those who believe they know best for every one are, in my experience, far more likely to be young and overly sure of themselves, and "Liberals". (They are not actually liberals, but totalitarians.) - More...
Monday - November 02, 2009

More Letters/Viewpoints
Webmail your letter or
Email Your Letter To: editor@sitnews.us

---

E-mail your news tips, news
releases & photos to:
editor@sitnews.us

SitNews
Stories in the News
©1999 - 2009
Ketchikan, Alaska

M.C. Kauffman, Webmaster/Editor,
Graphic Designer & Publisher
editor@sitnews.us
907 254 1948

In Memory of SitNews' first editor,
Richard (Dick) Kauffman
1932-2007

Locally owned & operated.
Online since 1999

Articles & photographs that appear in SitNews may be protected by copyright and may not be reprinted or redistributed without written permission from and payment of required fees to the proper sources.