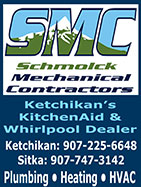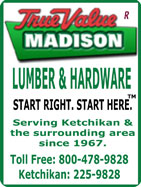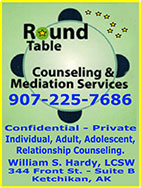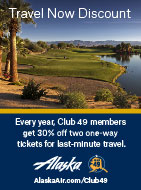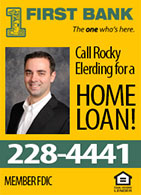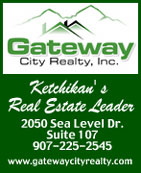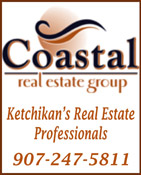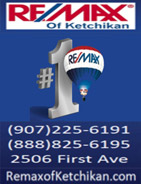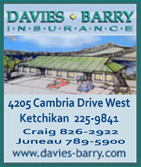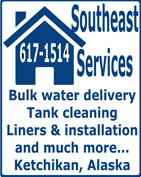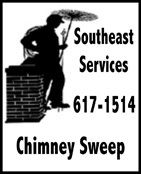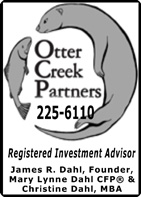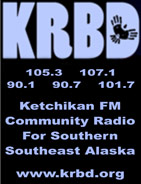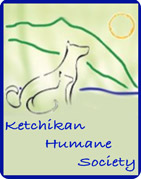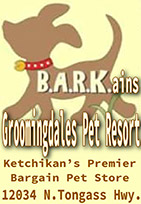 Contact


Call 617-9696


Webmail Letters


News Tips


Copyright Info


Archives
Quick News Search


Alaska


Ketchikan


SE Alaska


Alaska News Links
Columns - Articles


Dave Kiffer


Fish Factor


Money Matters
Historical Ketchikan


June Allen


Dave Kiffer


Louise B. Harrington
Ketchikan Arts & Events


Ketchikan Arts


Ketchikan Museums


KTN Public Library
Sports


Ketchikan Links
Public Records


FAA Accident Reports


NTSB Accident Reports


Court Calendar


Recent Filings & Case Dispositions


Court Records Search


Wanted: Absconders


Sex Offender Reg.


Public Notices
Weather, Webcams


Today's Forecast


KTN Weather Data


AK Weather Map


AK Weathercams


AK Earthquakes

TV Guide


Ketchikan
Ketchikan Phone Book


Yellow Pages


White Pages
Government Links


Local Government


State & National

Herring Cove Bears
Front Page Photo By SUSAN HOYT ©2015
Click Here to select your Favorite Front Page Photo(s) of the Month
(Submit your photograph to be featured on the SitNews' front page. Email photo to editor@sitnews.us include your name and a brief photo description.)



Fish Factor: Pacific Ocean "Blob" Concerns Scientists By LAINE WELCH - Fish deaths, drought in California, tropical creatures appearing in cold waters – those freakish happenings and more are being blamed on a giant splotch of warm water that for two years has been pushing against coastlines on the West Coast, Canada and into Alaska.

Unusually warm temperatures dominate three areas of the North Pacific: the Bering Sea, Gulf of Alaska and an area off Southern California. The darker the red, the further above average the sea surface temperature. NOAA researchers are tracking the temperatures and their implications for marine life.
NOAA Image

"They call it the Blob because of its original circular shape on the sea surface," explained Dr. Carol Janzen, an oceanographer and Operations Director at the Alaska Ocean Observing System in Anchorage.

"However, this feature is not static, it's constantly reshaping itself in circulation from mixing, so over the course of two years it has spread itself along the west coast."

The Blob, which spreads 1,000 miles in each direction and runs 300 feet deep, stems from an unusual weather pattern brewed up two years ago that caused a ridge of high pressure to stall over the Pacific Northwest.

"Some people call it the ridiculously resilient ridge," Janzen said, adding that the ridge reduced the intensity of storms reaching landfall, and led to reduced precipitation on the West Coast.

The Blob's most immediate impact is on the ocean's circulation, a prime pump for the entire ecosystem. The warmer water forms a dense "oil and vinegar type" layer that reduces the amount of vertical ocean mixing, and prevents nutrient rich, colder water from reaching the surface.

"And it is in this surface layer that phytoplankton grow and they need light and nutrients to do it," Janzen said. "Since the phytoplankton are a food source near or at the base of the food chain, if you remove or reduce their quantity, or change their composition, it can impact the entire food chain."

The Blob has changed the composition in the organisms that make up the normal microscopic mix of phytoplankton – something that has raised a red flag for Alaska. Scientists have seen the arrival of an organism that produces a neurotoxin called domoic acid, similar to Paralytic Shellfish Poison.

"It was significant enough in Washington to close some shellfish fisheries," Janzen said. "In Alaska we haven't reached that point, although we are seeing higher concentrations of the organism in water samples. It's being closely monitored."

The Blob phenomenon is expected to remain glued to the coasts throughout 2015. Due to high public interest the AOOS launched a Blob Tracker on its website. - More...
Monday PM - August 31, 2015


Alaska: Mount McKinley renamed Denali, to reflect the heritage of Alaska Natives - The U.S. Department of Interior and the White House announced Sunday the name of Mount McKinley is officially renamed Denali. This announcement comes after Interior Secretary Sally Jewell issued a Secretarial Order officially changing the name of North America's tallest mountain.

Alaska Governor Bill Walker and Lieutenant Governor Byron Mallott were both pleased with the announcement.

"For decades, Alaskans have been urging the federal government to recognize Denali by its proper name. I am pleased that the White House and the Department of Interior have taken the necessary steps to finally make this important change," said Governor Walker. "Alaska's place names should reflect and respect the rich cultural history of our state, and officially recognizing the name Denali does just that."

Known for generations by Alaska's Koyukon Athabaskan people as Denali, or "The Great One", the 20,237-foot mountain was formally named Mount McKinley in 1917 after U.S. President William McKinley. For decades, Alaskans have fought passionately to recognize their mountain by its true name, Denali. Governor Walker and Lieutenant Governor Mallott said the Department of Interior's decision to recognize the name Denali honored Alaska's First People and their culture.

"Alaska's Athabaskan people have lived in the Interior for thousands of years, and recognizing the name Denali brings great respect to their culture and history in our great state," said Lieutenant Governor Byron Mallott. "I thank President Obama and Secretary Jewell for taking up this issue, which Alaskans care so deeply about."

While on Denali's Ruth Glacier, U.S. Senator Lisa Murkowski (R-AK) responded to the administration's decision to restore the mountain's traditional name, saying: "For centuries, Alaskans have known this majestic mountain as the 'Great One.' Today we are honored to be able to officially recognize the mountain as Denali. I'd like to thank the President for working with us to achieve this significant change to show honor, respect, and gratitude to the Athabascan people of Alaska." - More...
Monday PM - August 31, 2015


Alaska: Recording climate change from the top of the world - Spring came early this year, breaking several records at the top of the world in Barrow, Alaska, according to a new report that combines observations from NOAA, the North Slope Borough and a scientist who has tracked an Arctic bird for the last four decades.

Scientists at NOAA's Barrow Observatory have been taking longterm measurements for several decades of temperature, solar radiation, snow and permafrost at this observatory just outside Barrow, Alaska.
Photo courtesy NOAA

"Scientists from NOAA have long monitored changes in the northern Alaskan climate, giving them a front row seat on climate change, which is happening faster here than on much of the planet," said Diane Stanitski, a physical scientist with NOAA's Earth System Research Laboratory Global Monitoring Division. "In recent years, NOAA has been working more closely with other scientists who look at how other parts of the natural environment and people are affected by changes in ice, snow and temperature in America's northernmost community." - More...
Monday PM - August 31, 2015

Alaska: Alaskans reminded of laws guiding campaign signs - With political campaign season under way, the Alaska Department of Transportation and Public Facilities is reminding Alaskans of the laws regarding political advertising.

In 1998, Alaskans overwhelmingly voted to keep the state free from all signs or forms of outdoor advertising. This includes political advertising.

Below are two sections of Alaska Statutes pertaining to sign posting and/or advertising in the right-of-way of Alaska's highways: - More...
Monday PM - August 31, 2015




Columns - Commentary

TOM PURCELL: Preparing for the Worst - After the wild stock market downs and ups last week, I crawled out from under my desk and began Googling plans for a backyard survival bunker.

You see, not being an economist or expert about government debt and spending, I have trouble grasping what is going on in the world and when the next economic collapse will occur.

All I know is that our Congressional Budget Office, a nonpartisan federal agency within the legislative branch of our government, keeps warning the country, as it did again last week, that we are on an unsustainable financial path.

Simply put, the CBO says our debt is growing too fast. Whereas the historical average level of publicly held debt over the last 50 years was 38 percent of America's gross domestic product, our debt-to-GDP ratio is now 74 percent and will hit 103 percent in 2040.

To get back to historical debt levels, the CBO says, we'll have to increase revenue by 14 percent or cut spending by 13 percent. If we don't, we will eventually face a real crisis.

Once creditors doubt our ability to repay our debt, interest rates on the debt will have to increase to entice them to buy it, and it will be "game on."

Some doomsayers predict this will ignite the next economic collapse, which will make the 2008 collapse look like a day at a government-funded amusement park. So I'm wondering about a bunker in the countryside on the edge of the suburbs, where my home is located.

Unlike big, sophisticated, wired cities where people couldn't survive a day if their Internet service went down, the people who live in the country can function just dandy without modern conveniences.

My neighbors know how to grow, trap and shoot their own food. They make their own bullets and are proficient with rifles. - More...
Monday PM - August 31, 2015



Political Cartoon: Debt-nali
Nate Beeler, The Columbus Dispatch
Distributed to subscribers for publication by Cagle Cartoons, Inc.




Real Time U.S. Debt Clock
http://www.usdebtclock.org/

U.S. Inflation Calculator
Easily calculate the buying power of the US dollar & inflation rate from 1913-2014

U.S. Energy Info. Admin.
Heating Oil & Propane Update

Public Meetings & Info

Ketchikan Borough Assembly

Live video stream of current meeting
Archived videos
Agenda and Information Packets
Assembly Meeting Minutes
Borough Records
Calendar

Ketchikan Planning Commission

Live video stream of current meeting
Agenda, Information Packets & Minutes

Ketchikan City Council

View a Video of Meeting
Agenda & Information Packets

Ketchikan School Board

Live video stream of current meeting
Agenda & Information Packets


Gravina Access Project SEIS Alternatives Development

Gravina Access Website

Police Blotters

AK Troopers Daily Dispatch
Ketchikan Police Reports
Juneau Police Reports

Ketchikan

Jobs
Today's Forecast
Satellite
Today's Weather Images
Marine Forecasts
AK Weathercams
Ketchikan Weather Data
Current AK Weather Map




CLASSIFIEDS' CATEGORIES

Announcements
Help Wanted
Job Wanted
For Sale / Free Stuff
Garage Sales
Homes / Apts/ Property
Pets
Wanted
Lost & Found
Publish Your Ad

Front Page Archives
Letter Archives
July - August 2015

| | | | | | | |
| --- | --- | --- | --- | --- | --- | --- |
| S | M | T | W | T | F | S |
| 28 | 29 | 30 | 01 | 02 | 03 | 04 |
| 05 | 06 | 07 | 08 | 09 | 10 | 11 |
| 12 | 13 | 14 | 15 | 16 | 17 | 18 |
| 19 | 20 | 21 | 22 | 23 | 24 | 25 |
| 26 | 27 | 28 | 29 | 30 | 31 | 01 |
| 02 | 03 | 04 | 05 | 06 | 07 | 08 |
| 09 | 10 | 11 | 12 | 13 | 14 | 15 |
| 16 | 17 | 18 | 19 | 20 | 21 | 22 |
| 23 | 24 | 25 | 26 | 27 | 28 | 29 |


Viewpoints
Commentary
Opinions/Letters
Basic Rules &
Freedom of Speech

Questions, please contact the editor at editor@sitnews.us or call 617-9696
Sitnews reserves the right to edit.

Inuit Circumpolar Council Response to the topic of Global Climate Change By James Stotts, ICC-Alaska President - Climate change poses a tremendous risk to the food security of Alaska's indigenous peoples, and changes in state and federal policies could go a long way toward mitigating that risk and averting a potential crisis.

Climate change has already impacted traditional food sources, and will likely create more disruption. Changing weather patterns have limited the ability to go hunting. Sea ice has diminished and become more unstable. Species of wildlife have changed their migration patterns. Melting permafrost is reshaping the environment. Changing ocean conditions and rising water temperatures are altering fish runs. Foraging locations continue to change or even diminish as forest fires become more widespread. - More...
Thursday PM - August 27, 2015

POW Wolf Harvest By Dave Person - Recent reports on KRBD and in the Ketchikan Daily News about the wolf situation in game management unit 2 (Prince of Wales and adjacent islands) certainly were informative but they failed to discuss the most critical issues. First, as someone who studied wolf and deer populations in that unit for 22 years, I don't believe for a nanosecond that the wolf population all of a sudden declined 60% during last winter. During my field work, I observed that population declining substantially for over a decade. It is most likely that the autumn 2013 population estimate of >220 wolves was much too high owing to inappropriate extrapolation from a small study area and study population boundary effects. I designed the initial strategy and protocols ADFG and the USFS are using to estimate wolf population in the unit. As part of my plan, ADFG and the USFS were to use wolf DNA extracted from hair traps to estimate population within a closely monitored study area that was only a portion of GMU 2. - More...
Thursday PM - August 27, 2015

Are You Ready for Back to School 2015? By Susan Johnson - The days are getting shorter and summer activities are winding down. School supply lists are appearing in stores and your in-boxes. Kids are (hopefully) finishing their summer reading lists. Back to School time is just around the corner, though it may feel like Memorial Day was just a couple of weeks ago.

As you prepare your kids to return to school this year, you should be aware that some states have enacted tougher immunization laws in the wake of the recurrence of "childhood diseases" that were previously eliminated in this country. - More...
Thursday PM - August 27, 2015

STOP FEEDING THE BEAST By Wiley Brooks - The Internal Revenue Service has reported that hackers gained as many as 330,000 accounts. Cyberworld hacking is a relatively new phenomenon. Its growth not only threatens our national security but individual rights and freedoms guaranteed by our Constitution. Politicians and enduring bureaucracies are far too slow to react to this growing menace. In recent months it has been reported that 21.5 million people were swept up in a colossal breach of government computer systems resulting in the theft of a vast trove of personal information, including Social Security numbers and some fingerprints. Previous government agency records hacked include the White House, State Department, National Oceanic and Atmospheric Administration (NOAA) and the U.S. Postal Service (USPS). A politically devised bureaucratically controlled government agency cannot keep pace with today's fast-moving high-technology. - More...
Thursday PM - August 27, 2015

Webmail your letter or
Email Your Letter To: editor@sitnews.us

---

Articles & photographs that appear in SitNews may be protected by copyright and may not be reprinted or redistributed without written permission from and payment of required fees to the proper sources.

E-mail your news & photos to editor@sitnews.us

Photographers choosing to submit photographs for publication to SitNews are in doing so, granting their permission for publication and for archiving. SitNews does not sell photographs. All requests for purchasing a photograph will be emailed to the photographer.

The Local Paper is now available online.
Click here for this week's printed edition.