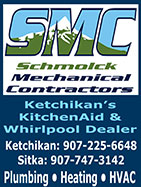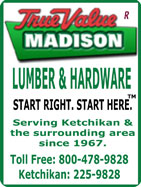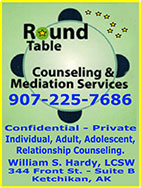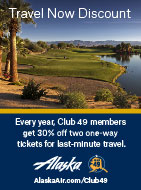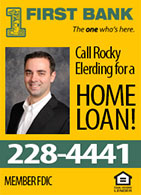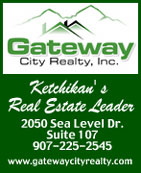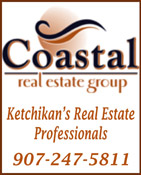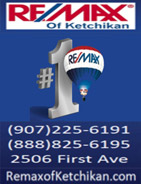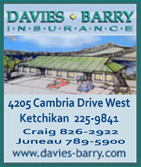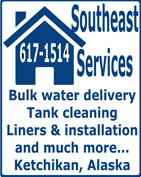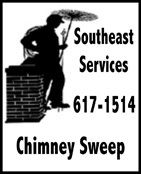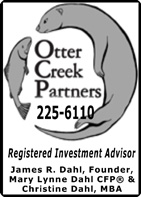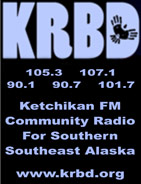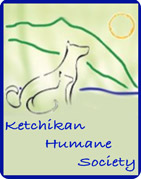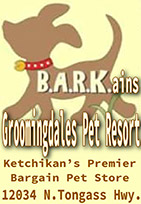 Contact


Call 617-9696


Webmail Letters


News Tips


Copyright Info


Archives
Quick News Search


Alaska


Ketchikan


SE Alaska


Alaska News Links
Columns - Articles


Dave Kiffer


Fish Factor


Money Matters
Historical Ketchikan


June Allen


Dave Kiffer


Louise B. Harrington
Ketchikan Arts & Events


Ketchikan Arts


Ketchikan Museums


KTN Public Library
Sports


Ketchikan Links
Public Records


FAA Accident Reports


NTSB Accident Reports


Court Calendar


Recent Filings & Case Dispositions


Court Records Search


Wanted: Absconders


Sex Offender Reg.


Public Notices
Weather, Webcams


Today's Forecast


KTN Weather Data


AK Weather Map


AK Weathercams


AK Earthquakes

TV Guide


Ketchikan
Ketchikan Phone Book


Yellow Pages


White Pages
Government Links


Local Government


State & National

No Trespassing
A black bear caught on camera sneaking in the Whitman Lake hatchery.
Front Page Photo By CARL THOMPSON ©2015
Click Here to express your appreciation to the photographer and select your Favorite Front Page Photo(s) of the Month
(Submit your photograph to be featured on the SitNews' front page. Email photo to editor@sitnews.us include your name and a brief photo description.)

Ketchikan: Ketchikan's only Presidential visitor back in the news; Even if Harding did have a love child, it doesn't change local history By DAVE KIFFER - For a President who spent barely two years in office and is regarded by most historians as one of the least important in U.S. history, Warren G. Harding has a lot of staying power in the public consciousness.

Warren G. Harding
29th President of the United States
In office March 4, 1921 – August 2, 1923
Photo courtesy wikipedia.org

Ninety some years after his sudden death in 1923, he is back in the headlines as modern DNA testing appears to have concluded that he did father a child out of wedlock. Although rumors of a child nearly kept Harding from being elected President in 1920, most contemporary writers had concluded the rumors either false or unprovable.

Of course, Harding has always had a prominent local profile as the only sitting United States President to ever visit Ketchikan, coming to Alaska on a visit shortly before his death. The manner of his death has led some locals to even suggest that Harding died because of something he ate in the First City, although if food poisoning was the cause, it was more likely seafood from Sitka that did it.

Historians consider Harding an accidental President. He went into the 1920 election as an also ran in the Republican field, but emerged as a compromise candidate when the Republican Convention deadlocked. Eventually he was nominated on the tenth ballot.

Harding, a wealthy newspaper publisher in Ohio, did little campaigning during the general election, preferring to spend most the campaign in his hometown of Marion, Ohio. His main theme was a "return to normalcy" after the years of World War I. He went on to defeat Democratic Party candidate James Cox and Socialist Party candidate Eugene Debs in the general election.

Harding's term began in March of 1921 and ended with his sudden death in August of 1923. His vice president Calvin Coolidge succeeded him.

His term was marked with controversy because several of his close aides and cabinet members were embroiled in a series of controversies. Most notable was Interior Secretary Albert Fall's involvement in the Tea Pot Dome Scandal which included accepting bribes from oil companies to open a federal petroleum reserve. Harding's Attorney General Harry Daugherty was also accused, but never convicted, of corruption in a separate case.

Although most observers believe that Harding himself was generally not aware of the actions of those around him, his reputation has suffered over the years.

Another controversy that simmered before and after he died was whether or not Harding had fathered a child out of wedlock. In 1927, Nan Britton wrote a book called "The President's Daughter" in which she claimed that she had had a decades long affair with Harding and that her daughter, Elizabeth Blaesing, was actually Harding's child. Harding's family denied the claim and many historians also doubted the story. - More...
Sunday PM - August 16, 2015



Fish Factor: Salmon highlights By LAINE WELCH - Alaska's salmon season so far has been characterized by ups and downs, and it will be a stretch for the total catch to make the forecasted 221 million fish.

"It just depends on how these late returning pink salmon at Prince William Sound performs, and whether or not pinks pick up at Southeast. It's possible, but we would still have to harvest around 30 million more salmon," mused Forrest Bowers, Deputy Director of the state's Commercial Fisheries Division.

One of the biggest fish stories of the season, of course, was the surprising double runs of sockeye salmon (reds) to Bristol Bay. As soon as a slow going first run petered out and the fishery was declared a bust, a surge of late reds caught everyone by surprise and pushed the catch to nearly 36 million fish.

Alaska's sockeye salmon fishery sometimes accounts for almost two-thirds of the value of the total salmon harvest. A statewide tally of 51.5 million by mid-August 14 makes it unlikely the sockeye harvest will reach the projected take of 58.8 million fish.

Reds might be the big money fish but pinks are fishermen's bread and butter, and Prince William Sound scoops the story there. Record returns to some hatcheries and better than expected wild pink salmon returns have pushed catches above 75 million and the humpies are still coming home. Will it top the Sound's record 93 million pinks taken in 2013?

"You never know," Bowers said.

Conversely, the much anticipated pink salmon boom at Southeast Alaska has yet to materialize with the catch nearing 23 million.

"There's still a bit of fishing time remaining and the harvest will continue to tick upward, but right now it doesn't look like we'll hit that forecast of 58 million pinks," Bowers said.

The statewide catch forecast for pink salmon this year is 140 million; the take by mid-August was 128 million fish.

Other salmon highlights:

Cook Inlet's sockeye harvest of 2.7 million is just slightly higher than last year's.
Kodiak's sockeye catches (2.2 million) have been lackluster, while the pink salmon catch of 14 million is above average. - More...
Sunday PM - August 16, 2015



Southeast Alaska: Southeast Alaska Navy Timber Sale Announced - The Tongass National Forest's Navy Timber Sale Record of Decision makes about 13.1 million board feet of sawlog and utility timber available for harvest from about 1,252 acres of commercial forest land on Etolin Island approximately 22 miles south of Wrangell, Alaska.

"The Navy Timber Sale will produce a supply of timber for the timber industry with minimal effects to the environment. It addresses the key issues by providing a supply of timber, maintaining old-growth forest habitat, and not entering any 2001 inventoried roadless areas," said Tongass Forest Supervisor M. Earl Stewart. "I find that the Selected Alternative provides the best mix of beneficial resources for the public within a framework of existing laws, regulations, policies, public needs and desires, and the capabilities of the land."

"The Navy timber sales will not be advertised until it appraises with positive values," Stewart added. "It is important to have this timber volume available to offer as market conditions improve." - More...
Sunday PM - August 16, 2015

Alaska: Avoid a lawsuit: Walker Urged To Rescind Medicaid Expansion Order - In a memo to Governor Walker and key legislative committees last week, Senator Mike Dunleavy (R- Valleys) urged Governor Bill Walker (I) to rescind his order to expand Medicaid and allow time for the Alaska Legislature to vet the issue, or risk a lawsuit over the Legislature's constitutional authority to appropriate funds.

"The announcement on July 16 by Governor Walker that he would unilaterally expand Medicaid by superseding the normal public process of legislative hearings means the voice of my constituents via me as their elected senator is being quashed," Senator Dunleavy wrote. "Under this process, his proposal need not ever be approved or disapproved by the legislature."

Senator Dunleavy said a major policy decision, which will impact the economy and healthcare in Alaska, should only be made after the Legislature receives detailed information from independent experts, including a 10-year projection showing the overall costs of Medicaid expansion to the state.

To avoid a lawsuit, Senator Dunleavy asked the governor to delay the implementation of expansion until the Legislature has the opportunity to review the legislation during a special session in the fall or regular session in 2016. Senator Dunleavy also urged the leadership of both the House and Senate to take up the issue as the first order of business if the governor agrees to delay implementation. - More...
Sunday PM - August 16, 2015





Alaska: Governor Walker Nominates Elizabeth Peratrovich to be Featured on Redesigned Ten Dollar Bill - Governor Bill Walker and Lieutenant Governor Byron Mallott sent letters to the U.S. Department of Treasury Secretary Jacob Lew on Friday, nominating Elizabeth Peratrovich to be featured on the redesigned ten dollar bill. This effort follows the U.S. Treasury Department's announcement in May that it would be selecting a woman recognized by the public as a champion for democracy in the United States to be featured on the next ten dollar bill.

Elizabeth Peratrovich

"It is with great conviction and admiration that I nominate Elizabeth Peratrovich as the woman featured on the redesigned United States ten dollar bill," said Governor Walker. "Elizabeth was a driving force for civil rights in Alaska, and played an instrumental role making Alaska the nation's first organized government to end legal discrimination – nearly twenty years before passage of the landmark Civil Rights Act of 1964. She is a true hero of American democracy."

In their letters to Secretary Lew, Governor Walker and Lieutenant Governor Mallott praised Ms. Peratrovich for her unwavering commitment to equal rights and her brave testimony before the Alaska Territorial Senate in support of a bill prohibiting racial discrimination. Confronted by absolute opposition, she spoke of her own experiences, and those of friends, her children, and others, transforming her staunch adversaries into a captive audience. Ms. Peratrovich's decisive and impassioned speech ended with thunderous applause from lawmakers, and is credited as the deciding factor in the passage of the territory's Anti-Discrimination Act of 1945. - More...
Sunday PM - August 16, 2015

Alaska: Department of Labor Cracks Down on Worker Misclassification Fraud - In an effort to crack down on worker misclassification, the Alaska Department of Labor and Workforce Development has signed Memorandums of Understanding (MOUs) with the Division of Insurance, Department of Revenue, and the U.S. Department of Labor. Worker misclassification is the practice of mislabeling employees as independent contractors, or inaccurately classifying employees in lower paying job categories, in order to avoid paying state and federal taxes.

These Memorandums of Understanding will improve enforcement of the law and prevent unscrupulous businesses from undercutting legitimate enterprises that pay workers compensation and unemployment insurance.

"With these law enforcement agreements, we are standing up for businesses that play by the rules and for workers who are being exploited," said Commissioner Heidi Drygas. "At a time of unprecedented fiscal pressure for the state, we will do everything in our power to reduce tax fraud perpetrated through worker misclassification." - More...
Sunday PM - August 16, 2015

Political Cartoon: Hillary Panic Button
By Rick McKee, The Augusta Chronicle
Distributed to subscribers for publication by Cagle Cartoons, Inc.




Real Time U.S. Debt Clock
http://www.usdebtclock.org/

U.S. Inflation Calculator
Easily calculate the buying power of the US dollar & inflation rate from 1913-2014

U.S. Energy Info. Admin.
Heating Oil & Propane Update

Public Service Announcements
Public Meetings & Info

KGB Animal Protection

Ketchikan Borough Assembly

Live video stream of current meeting
Archived videos
Agenda and Information Packets
Assembly Meeting Minutes
Borough Records
Calendar

Ketchikan Planning Commission

Live video stream of current meeting
Agenda, Information Packets & Minutes

Ketchikan City Council

View a Video of Meeting
Agenda & Information Packets

Ketchikan School Board

Live video stream of current meeting
Agenda & Information Packets


Gravina Access Project SEIS Alternatives Development

Gravina Access Website

Police Blotters

AK Troopers Daily Dispatch
Ketchikan Police Reports
Juneau Police Reports

Ketchikan

Jobs
Today's Forecast
Satellite
Today's Weather Images
Marine Forecasts
AK Weathercams
Ketchikan Weather Data
Current AK Weather Map




CLASSIFIEDS' CATEGORIES

Announcements
Help Wanted
Job Wanted
For Sale / Free Stuff
Garage Sales
Homes / Apts/ Property
Pets
Wanted
Lost & Found
Publish Your Ad

Front Page Archives
Letter Archives
July - August 2015

| | | | | | | |
| --- | --- | --- | --- | --- | --- | --- |
| S | M | T | W | T | F | S |
| 28 | 29 | 30 | 01 | 02 | 03 | 04 |
| 05 | 06 | 07 | 08 | 09 | 10 | 11 |
| 12 | 13 | 14 | 15 | 16 | 17 | 18 |
| 19 | 20 | 21 | 22 | 23 | 24 | 25 |
| 26 | 27 | 28 | 29 | 30 | 31 | 01 |
| 02 | 03 | 04 | 05 | 06 | 07 | 08 |
| 09 | 10 | 11 | 12 | 13 | 14 | 15 |


Viewpoints
Commentary
Opinions/Letters
Basic Rules &
Freedom of Speech

Questions, please contact the editor at editor@sitnews.us or call 617-9696
Sitnews reserves the right to edit.

Truth-challenged By Richard Peterson - I recently published an op-ed decrying the uninformed fear-mongering being smeared around Alaska by opponents of tribal trust land. Then I saw the blog posted by Suzanne Downing, the communications director for our State's Republican Party. To put it politely – her blog is truth-challenged.

First, what's at stake is not "millions of acres." A tribe may ask to have land placed in trust only if the tribe owns the land outright. It is sheer lunacy to think ANCSA corporations will sell off their land holdings to tribes. Tribes in Alaska have nowhere near enough money to buy thousands of acres, much less "millions." - More...
Sunday PM - August 16, 2015

Open Letter: Greetings Ketchikan Gateway Borough Assembly and Managers By Teri Walker - I am writing to you regarding a concern I have about the elderly population in Ketchikan, many of our elderly are living in retirement homes, or on their own independently - and while we all strive for a little bit of independence, companionship is vital for quality of life. Countless studies have shown that interaction between the elderly and animals provides increases in healthy heart and blood pressure rates, decreases in depression and suicidal thoughts or ideologies. And an overall sense of purpose that many of them are lacking in their twilight years. - More...
Sunday PM - August 16, 2015

Protection, Safety & Welfare By Lavenia Sylvia - Since VPSO Sgt Clinton O Malley left, the City of Thorne Bay has not had a VPSO. I am told by City of Thorne Bay Councilman Harvey McDonald, that the Kasaan VPSO is covering Thorne Bay (Goose Creek, Southside and City Center), Kasaan, and Hydaburg. That is mind-boggling as two VPSOs are required to adequately service the three disparate sections that comprise the City of Thorne Bay. According to Councilman McDonald, this is all due to lack of funding for the VPSO Program. - More...
Sunday PM - August 16, 2015

Our future in Ketchikan By Ed Plute - Water Department Crisis: It's beyond time to put an end to this nonsense! All we really need is a little bit of stand pipe, ammonia in no way is mandated! Shouldn't we just quit our losses, and simply keep the water dark? This must come to a stop!

Hospital Fiasco: Time to start cleaning house! Starting with City Manager Karl Amylon, this man collects two separately paychecks from the city. And my question to you is, why are the city council along with our mayor letting him get away with this? As city manager he runs and signs off on the bids composed of many millions of dollars. Dollars that could easily have been saved under responsible unbiased management! This is proof of the consequences of the abundant use of enterprise funds. We are in desperate need of a true audit run by the state. There is no longer any doubt that this must be done. - More...
Sunday PM - August 16, 2015

Ketchikan's tobacco tax By Charlie Freeman - It appears that the 'Glorious Guardians of Good' have managed to join with the 'Tax and Spend' members of the Borough Assembly to propose an unreasonable, and unjustifiable tax on not only smokes, but the means to get out! Please tell me what kind of logic is involved here? No one will argue that smoking is good for you (we called cigarettes coffin nails when I was a little kid). No one with the brain of a mole was deceived. The question is will taxation cause people to quit smoking? See, prison stops meth heads from smoking meth? Probably not the best analogy, but not far off. - More...
Sunday PM - August 16, 2015

Webmail your letter or
Email Your Letter To: editor@sitnews.us

---

Articles & photographs that appear in SitNews may be protected by copyright and may not be reprinted or redistributed without written permission from and payment of required fees to the proper sources.

E-mail your news & photos to editor@sitnews.us

Photographers choosing to submit photographs for publication to SitNews are in doing so, granting their permission for publication and for archiving. SitNews does not sell photographs. All requests for purchasing a photograph will be emailed to the photographer.




The Local Paper is now available online.
Click here for this week's printed edition.