Latest news & features from hundreds of sources:
Updated throughout the day - every day!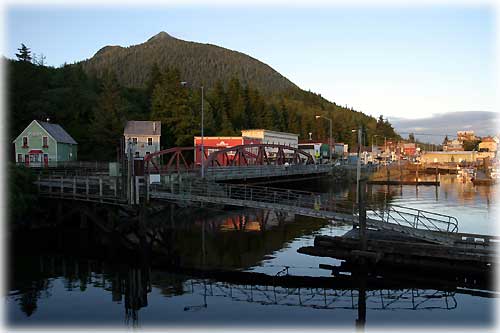 'Ketchikan'
Front Page Photo by Carl Thompson... More
Viewpoints
Opinions/Letters

Does Murkowski's New Jet Make You Mad? by Senator Johnny Ellis - AK - 06/29/04


Remain open-minded by Rick Grams - Ketchikan, AK - 06/29/04


The Bridge by Sue Demers - Clarksville, IN - 06/29/04


The Bridge by Carroll A Parr-Mackie - Rebton, WA - 06/29/04


Read More Viewpoints


Publish A Letter
Ketchikan/Statewide: Traffic Offense Fines To Increase Significantly - Alaska Department of Public Safety Commissioner Bill Tandeske announced Friday that the Alaska Supreme Court has approved a new bail schedule for vehicle and traffic offenses. The new bail schedule, which raises the potential fines for numerous traffic and vehicle violations, goes into effect on July 1, 2004. - Read more...
Tuesday - June 29, 2004
Ketchikan: Improvements at Ward Lake Planned - A new shelter and trail signs are coming to Ward Lake, courtesy of the Ketchikan Resource Advisory Committee and the Ketchikan-Misty Fiords Ranger District.
The Ketchikan Resource Advisory Committee, or RAC, chartered under the Secure Rural Schools and Community Self-Determination Act of 2000, includes 15 Ketchikan residents representing diverse community interests and experiences. The RAC recommends projects on the Tongass National Forest for funding distributed through the Ketchikan Gateway Borough. In its first year of operation, the Ketchikan RAC has approved two projects for the Ward Lake Recreation Area. - Read more...
Tuesday - June 29, 2004

Ketchikan: Listen to this KRBD story... A 6.8 magnitude earthquake rattled southern Southeast Alaska early Monday morning. As Deanna Garrison reports, the powerful earthquake caused little damage but could be felt as far north as Juneau and as far south as the Queen Charlotte Islands in British Columbia.
KRBD - Ketchikan Public Radio - linked Tuesday am - June 29, 2004

Ketchikan: California Man Nets 56.8 Pound King - For California resident Jim Cavanaugh, Ketchikan proved it is the "Salmon Capital of the World" when he brought in a monster 56.8 pound King Salmon Saturday around Survey Point. Cavanaugh was fishing on the charter boat Hannah Rose along with Tom Koehm, also of California, when he caught this King. - Read more....
Tuesday - June 29, 2004
Alaska: Governor Signs Three Education-related Bills, One Other - Governor Frank Murkowski on Friday evening signed into law three bills relating to education, and one relating to unsolicited communications. All were passed during the regular session of the Legislature. - Read more...
Tuesday - June 29, 2004
Alaska: Coast Guard investigates deadly Freon leak - The Coast Guard is investigating a Freon leak on a fishing vessel that killed one man and injured another in Valdez Sunday. - Read more...
Tuesday - June 29, 2004

Columnist... Howard Dean: Bush's War on Science - The Bush administration has declared war on science. In the Orwellian world of 21st century America, two plus two no longer equals four where public policy is concerned, and science is no exception. When a right-wing theory is contradicted by an inconvenient scientific fact, the science is not refuted; it is simply discarded or ignored. - Read more...
Tuesday- June 29, 2004
---
E-mail your news tips, stories, news releases & photos to:
editor@sitnews.org

E-mail large photo files to
photos@sitnews.org

Edited by Dick Kauffman:
editor@sitnews.org

E-mail the Webmaster:
webmaster@sitnews.org

Copyright Applies - Please obtain written permission before reproducing photographs, features, columns, etc. that are published on Sitnews.

Published online since
August 2000

Sitnews
Stories in the News
©1999 - 2004
Ketchikan, Alaska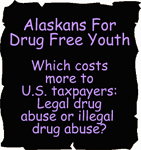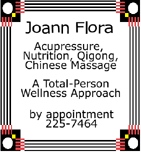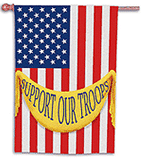 'Our Troops'