Friday
June 04, 2004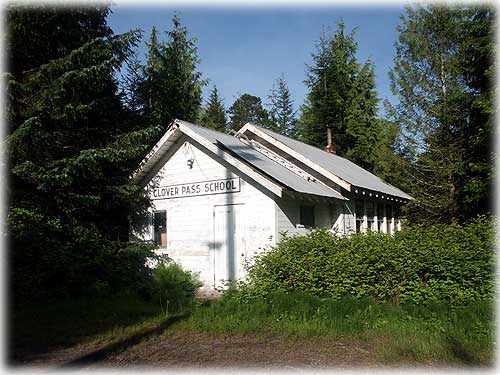 Clover Pass School Named To Alaska's Ten Most
Endangered Historic Properties List
Front Page Photo by Dick Kauffman
Viewpoints
Opinions/Letters

Putting Children First by Kathy Paulson - Ketchikan - 06/04/04


Open Letter: Borough Budget and Taxes by Robert D. Warner - Ketchikan - 06/04/04


Read More Viewpoints


Publish A Letter
Special Election
Tuesday - June 8, 2004
Sales Tax Levy; School Capital Projects Sales Tax
Voters will decide if the general sales tax will be increased 1/2% which will be dedicated to bondable school capital projects & insurance on school building & facilities.


Download a sample ballot...
June 2004
Click on the date to read the stories & to view photos published on that day...

| | | | | | | |
| --- | --- | --- | --- | --- | --- | --- |
| S | M | T | W | T | F | S |
| | 31 | 01 | 02 | 03 | 04 | 05 |
| 06 | 07 | 08 | 09 | 10 | 11 | 12 |
| 13 | 14 | 15 | 16 | 17 | 18 | 19 |
| 20 | 21 | 22 | 23 | 24 | 25 | 26 |
| 27 | 28 | 29 | 30 | | | |
Ketchikan: The Clover Pass Community School has been named to the Alaska Association for Historic Preservation's 2004 Ten Most Endangered Historic Properties List.
The nearly 50 year-old one-room school house located on Potter Road 14 miles north of Ketchikan is in danger because the land it sits on is slated for future development and the building could be torn down. - Read more...
Friday - June 04, 2004

Alaska: Governor Murkowski Signs CQE Bill to Assist Fishing Communities in Southeast and Gulf of Alaska - At a gathering of Alaska Natives from around Southeast Alaska, Governor Frank Murkowski on Thursday signed SB 387. The bill will help jumpstart community quota entities (CQE) that will bring limited entry permits and individual fisheries quotas back to local communities. The bill was signed at "Celebration 2004," an annual gathering at Juneau's Centennial Hall, at which thousands of participants from towns and villages throughout Southeast were in attendance to celebrate Native culture and heritage. - Read more...
Friday - June 04, 2004

Alaska: Murkowski Administration Comments on Oceans Report; State Sovereignty must be Protected, No New Fed. Bureaucracy Needed - Governor Frank Murkowski on Thursday made public the state's comments on the preliminary report of the U.S. Commission on Ocean Policy, emphasizing that any new federal approach to ocean management must recognize and respect individual states' sovereignty. The state's response points to Alaska's oceans and fisheries management regimes as models that the federal effort should emulate, and, in fact, the report recognizes that Alaska has done very well in managing its fisheries. The state's response also appeals to the commission not to propose new, cumbersome federal bureaucracies that overlap the management missions of existing programs and state agencies. - Read more...
Friday - June 04, 2004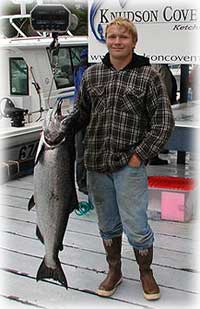 2004 King Salmon Derby
Week #1 Unofficial Results

Ben Atwood poses with his 41.2 pound King Salmon. According to the unofficial results, Atwood holds the number one spot for week #1 of the 2004 King Salmon Derby. - Photo courtesy Knudson Cove Marina

Ketchikan: Listen to this KRBD story... Plans by Klukwan Incorporated to spray herbicides on Long Island near Hydaburg this summer were roundly opposed during a public hearing Thursday in Ketchikan. As Deanna Garrison reports, the native village corporation is seeking a state permit to conduct aerial spraying of two herbicides on some 2,000 acres of property on Long Island.
KRBD - Ketchikan Public Radio - linked Friday am - June 04, 2004

Ketchikan: Listen to this KRBD story... Around a hundred parents, teachers and students turned out for a Ketchikan School Board work session at the Kayhi Library Wednesday night to look at options for housing White Cliff students next year. While there was agreement on where not to locate White Cliff's children there was little consensus on where to place the school's 270 students. Deanna Garrison reports.
KRBD - Ketchikan Public Radio - linked Friday am - June 04, 2004

Ketchikan: Listen to this KRBD story... The Ketchikan Senior Center Board of Directors is asking the City of Ketchikan to convert the White Cliff School building into a senior center after it is vacated by the school district. The city owns the 77-year-old building, which currently houses some 270 White Cliff Elementary School students.
KRBD - Ketchikan Public Radio - linked Friday am - June 04, 2004
---
E-mail your news tips, stories, news releases & photos to:
editor@sitnews.org

E-mail large photo files to
photos@sitnews.org

Edited by Dick Kauffman:
editor@sitnews.org

E-mail the Webmaster:
webmaster@sitnews.org

Copyright Applies - Please obtain written permission before reproducing photographs, features, columns, etc. that are published on Sitnews.

Published online since
August 2000

Sitnews
Stories in the News
©1999 - 2004
Ketchikan, Alaska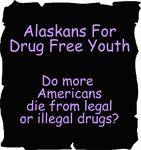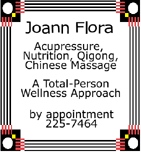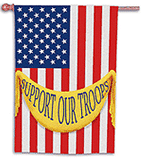 'Our Troops'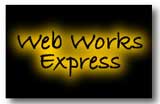 4th of July Parade

2004 Theme:
Home Is Where The Heart Is... Ketchikan Through The Generations
Presented by the Greater Ketchikan Chamber of Commerce

Download An Official Parade Entry Form - Deadline June 21st
Ad provided by Sitnews as a Public Service...