Wednesday
June 09, 2004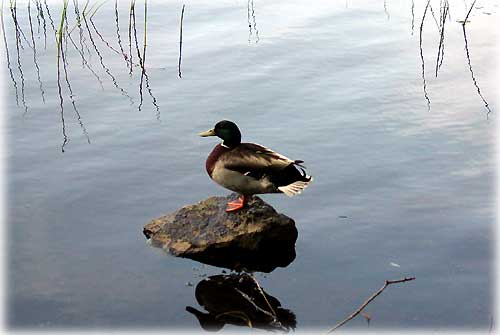 'Take A Break'
Front Page Photo by Weston Davis
Viewpoints
Opinions/Letters

White Cliff - what now? by Lynne Miller - Ketchikan - 06/09/04


RE: Where are all the crab? by John Morris, Jr. - Craig - 06/09/04


RE: Where are all the crab? by Ken Lewis - Ketchikan - 06/09/04


KIC Enough Leadership, Now Lead by Randy Williams - Seattle - 06/09/04


Great challenges; no easy answers by Ray Matiashowski - AK - 06/09/04


RE: Tax Em by Dave Kiffer- Ketchikan - 06/09/04


Celebration 2004 by Don Hoff Jr. - TN - 06/09/04


Read More Viewpoints


Publish A Letter
June 2004
Click on the date to read the stories & to view photos published on that day...

| | | | | | | |
| --- | --- | --- | --- | --- | --- | --- |
| S | M | T | W | T | F | S |
| | 31 | 01 | 02 | 03 | 04 | 05 |
| 06 | 07 | 08 | 09 | 10 | 11 | 12 |
| 13 | 14 | 15 | 16 | 17 | 18 | 19 |
| 20 | 21 | 22 | 23 | 24 | 25 | 26 |
| 27 | 28 | 29 | 30 | | | |

Ketchikan - Listen to this KRBD story... Ketchikan Gateway Borough residents voted Tuesday to increase the Borough sales tax rate by a half-percent. As Deanna Garrison reports, the tax is expected to bring in an additional $1.2 million annually.
KRBD - Ketchikan Public Radio - linked Wednesday am - June 09, 2004
Ketchikan: Ten Percent Fuel Surcharge Added to Alaska Marine Highway Passenger Fares - Beginning Thursday, June 10, 2004, the Alaska Marine Highway will add a ten percent fuel surcharge to all passenger tickets. The surcharge will apply to all new passenger fares purchased, as well as on ticket changes made after the June 10th date. - Read more...
Wednesday - June 09, 2004
Alaska: Environmental Document For Alaska Groundfish Fisheries Released - The National Marine Fisheries Service (NOAA Fisheries) has announced the release of a major environmental document that will serve as the primary guide for the North Pacific Fishery Management Council, NOAA Fisheries and the public in determining future management measures for the Alaska groundfish fisheries. - Read more...
Wednesday - June 09, 2004
Alaska: Governor Signs Fisheries Bills - Governor Frank Murkowski signed into law three fisheries-related bills and read and signed two resolutions during a brief town meeting in Kodiak Tuesday morning. - Read more...
Wednesday - June 09, 2004
Alaska: Tentative Agreement Reached with ASEA - The Murkowski administration announced Tuesday that it has reached a tentative contract with the Alaska State Employees Association (ASEA). - Read more...
Wednesday - June 09, 2004
Ketchikan: Placement of White Cliff Students To Be Decided By School Board - Among the items the Ketchikan School Board will be asked to decide Wednesday evening is... not if, but where to move White Cliff Elementary school students. The 77 year-old White Cliff school facility no longer appears to be an option for housing students for the upcoming school year. Superintendent Harry Martin is asking the Ketchikan School Board Wednesday evening to decided on another facility option for placing the students and staff.
Reports previously presented to the Ketchikan School Board have noted in detail numerous fire and life safety concerns with the White Cliff facility which was build in 1927. Previously, a decision was made to replace the school with a completely new facility at a different location. The design for the new school facility is almost finished, with an expected completion date of August 2005. It was the intent of the Ketchikan Gateway Borough and the Ketchikan Gateway Borough School District to use the White Cliff building for for one more school year before retiring the building. However, because of fire and life safety concerns, other facility options will need to be considered. - Read more...
Wednesday - June 09, 2004
---
E-mail your news tips, stories, news releases & photos to:
editor@sitnews.org

E-mail large photo files to
photos@sitnews.org

Edited by Dick Kauffman:
editor@sitnews.org

E-mail the Webmaster:
webmaster@sitnews.org

Copyright Applies - Please obtain written permission before reproducing photographs, features, columns, etc. that are published on Sitnews.

Published online since
August 2000

Sitnews
Stories in the News
©1999 - 2004
Ketchikan, Alaska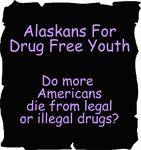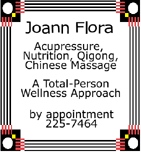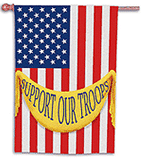 'Our Troops'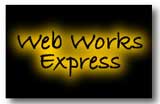 4th of July Parade

2004 Theme:
Home Is Where The Heart Is... Ketchikan Through The Generations
Presented by the Greater Ketchikan Chamber of Commerce

Download An Official Parade Entry Form - Deadline June 21st
Ad provided by Sitnews as a Public Service...