Tuesday
June 08, 2004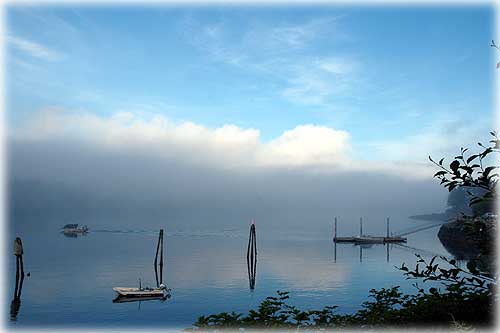 'Early Morning Fog'
Front Page Photo by Carl Thompson
Viewpoints
Opinions/Letters

RE: Time for accountability... by Charlotte Glover - Ketchikan - 06/08/04


Tax 'em till they bleed philosophy by David Martin - Ketchikan - 06/08/04


Alaska Rainforest Sanctuary by Gigi Pilcher - Ketchikan - 06/08/04


Where are all the crab? by M.L. Dahl - Ketchikan - 06/08/04


RE: Wanting to know by Archie Inoncillo - Ketchikan - 06/08/04


Read More Viewpoints


Publish A Letter
June 2004
Click on the date to read the stories & to view photos published on that day...

| | | | | | | |
| --- | --- | --- | --- | --- | --- | --- |
| S | M | T | W | T | F | S |
| | 31 | 01 | 02 | 03 | 04 | 05 |
| 06 | 07 | 08 | 09 | 10 | 11 | 12 |
| 13 | 14 | 15 | 16 | 17 | 18 | 19 |
| 20 | 21 | 22 | 23 | 24 | 25 | 26 |
| 27 | 28 | 29 | 30 | | | |
Profile America - Tuesday, June 8th. One of the joys of summer - a trip to the ice cream store for several dips of your favorite flavor - goes back to this day in 1786, when Hall's Ice Cream Store opened on Chatham Street in New York City. But the supply was limited until 1851, when Baltimore milk dealer Jacob Fussell - anxious to find a way to increase demand for cream - decided to make ice cream commercially. He built larger versions of the hand-cranked machines, still popular, today for backyard picnics. But ice cream didn't become a widespread phenomenon until the advances in electrical power and refrigeration of the early 20th century. In 1910, each American consumed a little less than two pounds of ice cream a year. Today, that figure is nearly 24 pounds. Source U.S. Census Bureau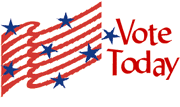 Special Election: Tuesday - June 8, 2004 - Sales Tax Levy; School Capital Projects Sales Tax - Voters will decide if the general sales tax will be increased 1/2% which will be dedicated to bondable school capital projects & insurance on school building & facilities. Download a sample ballot

...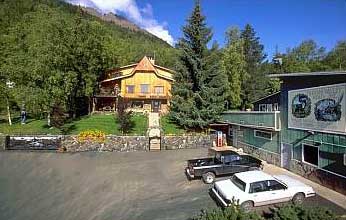 Indian Valley Meat Company is helping Alaska's struggling salmon industry by training its competition.
Photo courtesy Arctic Science Journeys
Alaska: Reinventing Alaska's Salmon Industry by Doug Schneider - Alaska's wild salmon runs are some of the largest in the world. For years, Alaska fishermen had no problem selling their bumper catches to a hungry world market willing to pay a premium price. But lately, Alaska salmon has become a tough sell. Quite simply the world is awash in salmon-both the kind that grow naturally in the ocean and the kind raised on farms. As a result, prices for much of the state's salmon have crashed, and that's hurt everyone from fishermen and processors to coastal communities across the state. Now, one Alaskan is trying to help the industry reinvent itself. - Read more...
Tuesday - June 08, 2004
Columnists
Michael Reagan - The Long Goodbye is Over - On Saturday afternoon, after what Nancy called "the long goodbye," my father went home. My first reaction was to recall Edwin Stanton's words when Abraham Lincoln breathed his last: "Now he belongs to the ages." - Read more...
Tuesday - June 08, 2004
Dick Morris: Terrorists For Kerry - Osama bin Laden could have made a good living as a political consultant if he did not choose to kill babies instead. The al Qaeda/Ba'ath Party strategy in Iraq and Afghanistan is, at core, a political one. They seek not just to pull Iraq into chaos, but to defeat President Bush as well. - Read more...
Tuesday - June 08, 2004
Howard Dean: A Problem We Must Not Ignore - There are over 43 million Americans who do not have health insurance and the problem is getting worse. Put another way, you could sell out every single game at Yankee Stadium for the next five seasons with only uninsured Americans in attendance. - Read more...
Tuesday - June 08, 2004
---
E-mail your news tips, stories, news releases & photos to:
editor@sitnews.org

E-mail large photo files to
photos@sitnews.org

Edited by Dick Kauffman:
editor@sitnews.org

E-mail the Webmaster:
webmaster@sitnews.org

Copyright Applies - Please obtain written permission before reproducing photographs, features, columns, etc. that are published on Sitnews.

Published online since
August 2000

Sitnews
Stories in the News
©1999 - 2004
Ketchikan, Alaska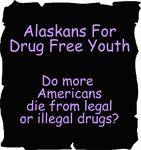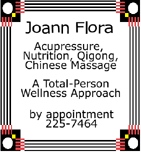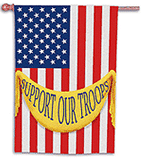 'Our Troops'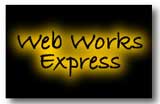 4th of July Parade

2004 Theme:
Home Is Where The Heart Is... Ketchikan Through The Generations
Presented by the Greater Ketchikan Chamber of Commerce

Download An Official Parade Entry Form - Deadline June 21st
Ad provided by Sitnews as a Public Service...