Monday
June 14, 2004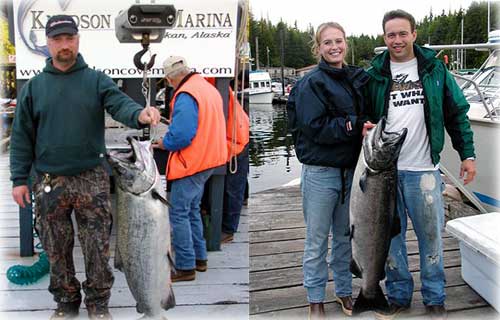 'King Salmon Derby Ends, Unofficial Standings Announced'
Garry Garrison and Andrew & Jennifer Spokley pose with King Salmon caught during Week #2 of the derby...
Front Page Photos by Misty Pattison
Viewpoints
Opinions/Letters

RE: An alternative tax by M.L. Dahl - Ketchikan - 06/14/04


Read More Viewpoints


Publish A Letter
June 2004
Click on the date to read the stories & to view photos published on that day...

| | | | | | | |
| --- | --- | --- | --- | --- | --- | --- |
| S | M | T | W | T | F | S |
| | 31 | 01 | 02 | 03 | 04 | 05 |
| 06 | 07 | 08 | 09 | 10 | 11 | 12 |
| 13 | 14 | 15 | 16 | 17 | 18 | 19 |
| 20 | 21 | 22 | 23 | 24 | 25 | 26 |
| 27 | 28 | 29 | 30 | | | |

Ketchikan: King Salmon Derby Ends, Unofficial Standings Announced - The Ketchikan 2004 King Salmon Derby came to an end Sunday evening with the unofficial results reporting Robbie Whitten holding first place with his 51.9 King Salmon. Whitten caught the 51.9 pound King the second week of the derby. The first place winner of the 2004 King Salmon Derby will receive $10,057 in cash. First prize along with the numerous other prizes to be awarded total over $65,000.
The final week's Ketchikan King Salmon Derby unofficial results were reported by the sponsor of the event, Ketchikan CHARR, late Sunday evening. The Ketchikan 2004 King Salmon Derby which kicked off on May 29th came to an end Sunday, June 13th at 9:00 pm.
The final standings reported in the Week Three Ladder are UNOFFICIAL until the Ketchikan CHARR Derby Committee meets on Tuesday, June 15th, to verify the ladder standings. The Awards Ceremony will be held on June 18th at the Ketchikan Entertainment Center. - Results and Photos...
Monday - June 14, 2004
Ketchikan Columnist
Dear Crabby: PINING CO WORKER and COLLEGE AGE THUMB SUCKER - I've been divorced for almost 4 years, and except for having my son on weekends, I live alone. I've been working with the woman I love- and in very tight quarters. I have never known such caring kindness before, especially in a platonic relationship. She is thoughtful, giving, and generally wonderful.
It appears she is happy in her marriage, and I know I'm dreaming to think anything can come of this. The fact that we spend so much time alone together, laughing, talking, and working, makes me think there could be something there. She seems to like our 'interactions', and I live for the time we spend together. - Read more...
Monday - June 14, 2004
---
E-mail your news tips, stories, news releases & photos to:
editor@sitnews.org

E-mail large photo files to
photos@sitnews.org

Edited by Dick Kauffman:
editor@sitnews.org

E-mail the Webmaster:
webmaster@sitnews.org

Copyright Applies - Please obtain written permission before reproducing photographs, features, columns, etc. that are published on Sitnews.

Published online since
August 2000

Sitnews
Stories in the News
©1999 - 2004
Ketchikan, Alaska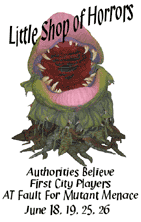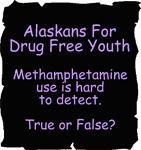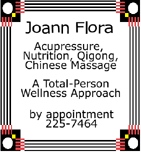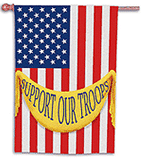 'Our Troops'